Thanksgiving is only four days away! It's almost two weeks past Election Day and results are still being updated. Because of the nature of ranked choice voting we won't know the outcome of several races until Wednesday, when votes are retabulated for races where there is not a first round winner. While the State Senate is close to announcing an organization, the State House is still in limbo. And some politicos are on the move as Governor Mike Dunleavy (R – Alaska) is set to start his second term and many new faces are preparing to go to Juneau.
A friendly message and reminder to all our readers. The Landmine is made possible by myself and a team of awesome Alaskans. We are working hard to provide in-depth election coverage for all of the ongoing races. And I will be headed back to Juneau again to report on the session. If you enjoy the content we provide, please consider making a one time or recurring monthly donation. You can click here to donate. We have a donation system that makes it super easy. We would really appreciate it. And thanks to everyone who has been supportive.
Ranked Choice Races
As it currently sits, 12 out of the 62 races on the ballot will be determined on Wednesday when the ranked choice tabulation happens. This could change as more absentee ballots are counted. Two of the races are statewide while the remaining ten are legislative races. Mike Dunleavy and Nancy Dahlstrom are still above the 50% plus 1 threshold. If that holds with additional absentee ballots, they will win outright on the first round. These numbers show that only 17% of the 59 legislative races will be decided using ranked choice voting. A rather low number considering this new system was supposed to mean more candidates. Below are the ranked choice races.
Make sure to tune into our live coverage on Wednesday at 3:30 pm. We will be discussing all these races before the Division of Elections does the retabulation at 4 pm. You can watch it all on the Landmine!
U.S. Senate race
Senator Lisa Murkowski (R – Alaska) is now barely ahead of Republican Kelly Tshibaka, 43.32% to 42.68%. Once the 2.88% of Republican Buzz Kelley and the 10.35% of Democrat Pat Chesbro votes are retabulated, look for Murkowski to win. Oh, and check this out. Savage!
U.S. House race
Congresswoman Mary Peltola (D – Alaska) is sitting at a comfortable 48.68%, just below the threshold needed to win outright. Republican Sarah Palin is in second with 25.79% while Republican Nick Begich is in third with 23.38%. Libertarian Chris Bye has 1.73%. Look for Peltola to win again when Begich's votes are recycled.
Senate District D
Republican Jesse Bjorkman is sitting at 45.84% while Republican Tuckerman Babcock is at 41.60%. Independent Andy Cizek has 11.65%. Bjorkman is in good shape but if a bunch of Cizek voters ranked Babcock second, the race could tighten up.
Senate District E
This one is something else. Senator Roger Holland (R – Anchorage), Republican Cathy Giessel, and Democrat Roselynn Cacy all have a third of the vote, with Giessel in first place by 93 votes out of 16,663. I expect Giessel to win after Cacy's votes are recycled but this is a really weird race. It will be interesting to see how it goes.
Senate District N
Senator David Wilson (R – Wasilla) has 44.48% while Republicans Stephen Wright and Scott Clayton have 28.98% and 25.33%, respectively. Wilson should be fine unless nearly all of the Clayton voters ranked Wright second.
House District 11
Independent Walter Featherly has 45.45% and Republican Julie Coulombe has 38.67%. Republican Ross Bieling, who barely campaigned, has 15.36%. Depending on drop off, which means voters only picked one person, Coulombe will need most of Bieling's second place votes to defeat Featherly. I predict Featherly will win.
House District 15
Like the race above, Representative Tom McKay (R – Anchorage) is in trouble. He has 38.82% while Democrat Denny Wells has 46.61%. Republican David Eibeck, who raised almost no money, has 14.08%. McKay will need low drop off and all of Eibeck's votes to win. I predict Wells will win.
House District 18
This is the opposite of Districts 11 and 15, with two Democrats and one Republican. In this race Representative David Nelson (R – Anchorage) has 43.99% while Democrats Cliff Groh and Lyn Franks have 35.32% and 20.26%, respectively. This is a super low turnout district because of the military base. Groh raised a lot of money and encouraged Democrats to rank. But like the above races, he will need a lot of Franks voters to rank him second. I think Groh will win but not by much.
House District 28
This is a weird race because it has four Republicans. Jesse Sumner has 36.66%, Steve Menard has 25.69%, Rachel Allen has 21.46%, and Jessica Wright has 14.41%. The Wright voters won't be enough to get Sumner over the top so it will come down to the Allen voters. It's tough to say how it will go but based on Sumner's current advantage I think he wins.
House District 30
Representative Kevin McCabe (R – Big Lake) has 44.99% while Republican Doyle Holmes has 34.41%. Democrat Joy Mindiola has 19.99%. I expect McCabe to win because I doubt that many Mindiola voters ranked Holmes second, but Holmes' numbers show McCabe is vulnerable.
House District 31
Democrat Maxine Dibert is almost there with 49.12%. Representative Bart LeBon (R – Fairbanks) has 29.43% while Republican Kelly Nash has 20.69%. Nash vocally told people to not rank LeBon second during the campaign. Dibert's hard work coupled with Nash going after LeBon as being a RINO means this seat will be a Democrat pick up.
House District 34
Republican Frank Tomaszewski is close with 48.93%. Representative Grier Hopkins (D – Fairbanks) has 43.05% while Republican Nate DeMars has 7.81%. Tomaszewski will win after the DeMars votes are recycled.
The Senate is close to organizing. The House is still in limbo
The following is an excerpt from this week's edition of the Alaska Political Report. You can click here for more information about the Political Report. A subscription is $1,299/year per organization. Discounted pricing is available for non-profits and government entities. Our coverage of the budget will start with the governor's proposed budget in mid-December and track everything in detail through the entire process. If you have any questions or would like to subscribe, please email jeff@akpoliticalreport.com.
The Alaska Senate is close to announcing an official bipartisan majority for the first time in a decade. There has been somewhat of a defacto bipartisan majority in the Senate for the past four years, as the Republican majority has had to rely on minority Democrats to pass a budget. Now, Democrats are positioned to pick up two Senate seats, taking them from seven to nine — just two short of an outright majority. Anchorage Democratic Rep. Matt Claman is now 3.5 points ahead of Anchorage Republican Sen. Mia Costello in the highly contested West Anchorage Senate race. And Democrat Forrest Dunbar is set to win the open East Anchorage Senate seat.
Three Senate Republicans are the key to a bipartisan majority: Bert Stedman of Sitka, Gary Stevens of Kodiak, and Click Bishop of Fairbanks. The three moderates effectively act as a bloc and have grown increasingly frustrated with the lack of rules and agreement on a budget vote that has plagued the Republican majority for the past four years. All three come with deep experience and are currently in Senate leadership: Stedman and Bishop co-chair the Senate Finance Committee, while Stevens is the rules chair. Their alliance with the nine Democrats makes 12, one more than what is needed for a majority. But depending on how some races end up, the new majority should have at least 15 members, and it could be as high as 17.
Three conservative Republican senators are a big reason that this election appears nearly certain to produce a coalition. Mike Shower of Wasilla, Shelley Hughes of Palmer, and Robb Myers of North Pole are all set to be re-elected. Their stance on a large dividend, opposition to the majority's budget and general tactics have tested the patience of their moderate Republican colleagues. This afternoon, Shower called into the Mike Porcaro Show and acknowledged he won't be in the majority next year.
Because of the ongoing negotiations and some races not being decided until next week, official information and quotes are hard to come by. Republican state Rep. Kelly Merrick, who will be the new Eagle River senator, and Anchorage Republican Rep. James Kaufman, who will succeed Anchorage Republican Sen. Josh Revak, are both moderates and will likely join the coalition. Jesse Bjorkman, another Republican who is positioned to succeed Soldotna GOP Sen. Peter Micciche — but whose race will not be decided until votes are retabulated Wednesday — is another likely member. That would make 15.
Republican Cathy Giessel, a former Senate president, is in a strange race with Anchorage Republican Sen. Roger Holland and Democrat Roselynn Cacy. Each has approximately one-third of the vote, with Giessel in first place and ahead of Holland by 66 votes out of nearly 16,000. Cacy is in third place. If that holds when the remaining votes are counted, Cacy's votes will decide the race between the two Republicans. Giessel, who worked with Democrats when she was Senate president, would also likely join the coalition.
Wasilla Republican Sen. David Wilson is also in a race that will be decided using ranked choice voting. He is currently at 44.5%, while his two Republican opponents, Stephen Wright and Scott Clayton, are at 29% and 25.2%, respectively. Wilson should win the race and would also likely join the coalition. If Giessel and Wilson both win and join, they would have 17.
The new organization will likely not be announced until after the Bjorkman, Giessel, and Wilson races are decided next week. But based on our sources, the leadership is likely to look like this:
President: Stevens
Finance committee co-chairs: Bethel Democratic Sen. Lyman Hoffman and Stedman
Rules chair: Anchorage Democratic Sen. Bill Wielechowski
Majority leader: TBD (This is likely being held open to entice more Republicans to join.)
Note that until this is officially announced, things could still change or even fall apart altogether. That is the nature of the deeply political process of organization. But based on the dynamics, the likelihood of an all-Republican majority in the Senate is extremely low. The House, on the other hand, is still up in the air. It looks like eight races won't be decided until votes are retabulated Wednesday, and there are a few very close races. Depending on how these races go, the House could end up split like it has been the last two elections when it took them a month into session to organize. We are watching these races and House organization closely and will have an update when more information is available
Other Happenings
Shareen Crosby, who has worked as a legislative aide to Senator Natasha von Imhof (R – Anchorage) since she was elected in 2016, is now the chief of staff at McKinley Capital Management. Congrats, Shareen!
Governor Dunleavy appointed Tyson Gallagher as his permanent chief of staff this week. Gallagher, who worked in various legislative and executive roles before going to work for GCI, returned to the state in 2021. He had been serving as acting chief of staff since July. Congrats, Tyson! He is one cool cat.
Governor Dunleavy appointed Adam Crum as his new Revenue commissioner. Crum served as Health commissioner since Dunleavy was elected in 2018. He will have to be reconfirmed by the Legislature as he is changing roles. Congrats, Adam!
Alan Weitzner announced he was resigning as the executive director of the Alaska Industrial Development and Export Authority (AIDEA) on Thursday. I am still trying to figure out what happened but it looks like this may have been some house cleaning by Dunleavy.
This Week's Loose Unit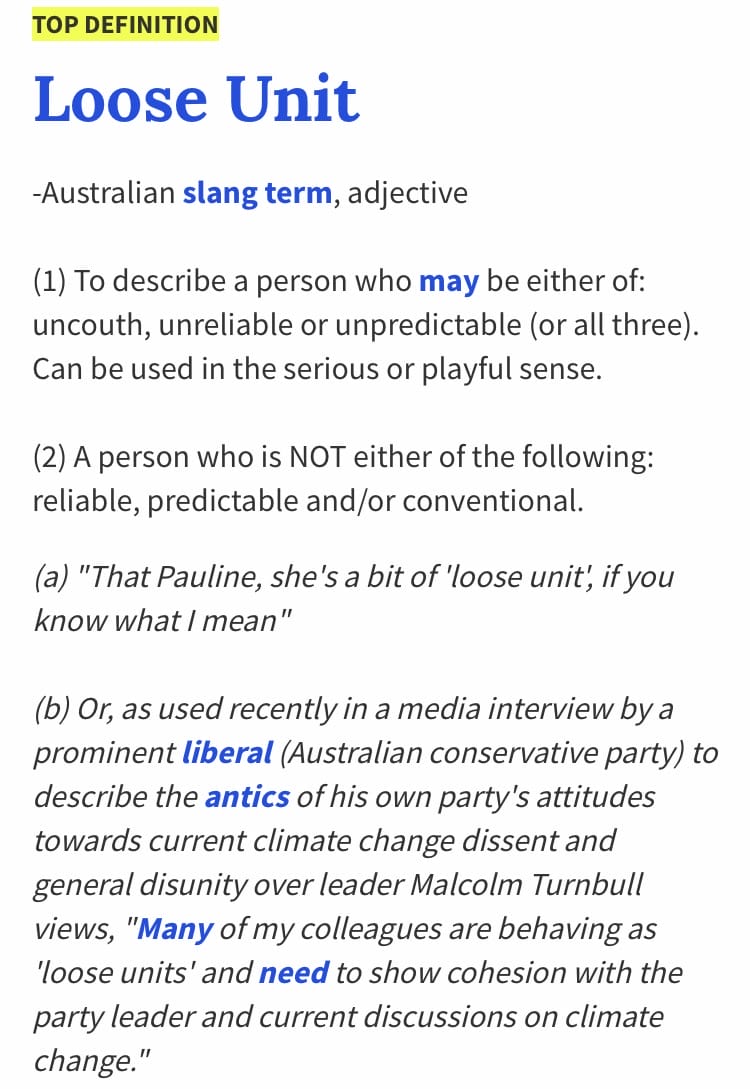 Things have definitely been loose post election. But one entity definitely stood out. This week's Loose Unit is the Alaska Division of Elections. Since Election Day there have been two major results updates, one on Tuesday (11/15/2022) and one on Friday (11/18/2022). These included tens of thousands of early and absentee votes. To give you an idea of how screwed up this is, Florida had all this shit done on election night. They have 30 times the population of Alaska! Now granted we allow absentee votes to come in two weeks after the election, but why can't they count the early and absentee votes they received before Election Day? They don't even include early vote totals on Election Day from the prior Thursday thorough Monday. What the hell is that about? Super loose. And when they did do the updates they came in by region (there are five regions) throughout the day, making it even more confusing. The governor, Legislature, and Division of Elections need to figure this out. It breeds contempt and mistrust with the public. It's classic Loose Unit behavior from a government agency.
If you have a nomination for this week's Loose Unit, or if you have any political news, stories or gossip (or any old pics of politicians or public officials) please email me at jeff@alaskalandmine.com.