Temperatures are near zero in Anchorage, but at least the snow has stopped! Juneau, however, is under a blizzard warning tomorrow, with over a foot of snow forecast. Lieutenant Governor Nancy Dahlstrom (R – Alaska) announced she is jumping into the race against Representative Mary Peltola (D – Alaska). The Alaska Public Offices Commission (APOC) held a special meeting this week on three complaints, two about Alaska's new voting system. And the Resource Development Council held their annual conference this week at the Dena'ina Center in Anchorage.
I hope everyone has a great Thanksgiving! Enjoy the short work week and the time with family and friends.
A friendly message and reminder to all our readers. The Landmine is made possible by myself and a team of awesome Alaskans. I recently got back from Juneau for my fifth session in a row reporting on the Legislature. If you enjoy the content we provide, please consider making a one time or recurring monthly donation. You can click here to donate. We have a donation system that makes it super easy. We would really appreciate it. And thanks to everyone who has been supportive!
Landmine Town Hall
Yesterday, the Landmine hosted a town hall on the snow plowing disaster in Anchorage. I want to again thank Mayor Dave Bronson, Senator Forrest Dunbar (D – Anchorage), and Assembly members Feilx Rivera and Daniel Volland for participating. I also want to thank everyone who participated in-person, including many members of Local 71, and via Zoom. And thanks to everyone who tuned in to watch.
The takeaway is we need to do better, namely with salaries and equipment. We plan on hosting more of these on various topics affecting Anchorage and the state. A big shout out to all the members of Team Landmine who make these kind of production possible. If you enjoyed this event and want to see more, please consider making a one-time or recurring monthly donation here.
You can watch the town hall below.
Years of budget cuts have impacted state snow plowing operations
The following is an excerpt from this week's edition of the Alaska Political Report. You can click here for more information about the Political Report. A subscription is $1,299/year per organization. Discounted pricing is available for non-profits and government entities. Our coverage of the budget starts with the governor's proposed budget in mid-December and we track everything in detail through the entire process. If you have any questions or would like to subscribe, please email jeff@akpoliticalreport.com.
The Municipality of Anchorage and State of Alaska have struggled to plow roads in Anchorage after two large snowstorms blanketed much of Southcentral. This was a repeat of last December, when three snow storms hit Anchorage over a ten-day period.
We looked at what is going on with the state Department of Transportation (DOT), which is responsible for plowing the main roads in Anchorage.
Highway maintenance, including snow removal, was one of the many casualties of budget reductions during the oil downturn that started in 2015. Prices shot up after Russia invaded Ukraine last year, but years of low revenues had impacts.
Several of DOT's maintenance stations – the highway outposts used as a base for plow drivers – were shut down, impacting the statewide system of highway maintenance. In FY22 and FY23, several of the shuttered stations were reopened using short term funding: Central, Chitna, and Birch Lake covering the Steese, Edgerton, and Richardson highways in the Northern region, and in the Central region the Silvertip station covering the Seward highway. In FY24 this funding was added to the base budget as a recurring item, about $2.5 million annually.
But re-opening these stations is not as simple as adding funding in the budget. Plows and other equipment from the mothballed stations were redeployed to other areas to replace aged assets. This required a onetime appropriation of almost $2 million to buy replacement equipment for the reopening of stations. That equipment comes with a long lead-time.
Labor shortages have compounded these systemwide challenges. To ensure the continued operation of the Ted Stevens Anchorage International Airport, a 30% pay premium has been paid to drivers and support staff since 2022 – paid for by the airlines. Competing with that premium is difficult for state and city funded plow operations, who have less flexible and responsive sources of revenue.
DOT does have access to a fund for emergency and extreme weather events, which is approximately $7.6 million this year. While this money can be accessed for plowing after a major storm, it is generally reserved for an extreme weather catastrophe, and the money needs to last all winter for storms in all regions.
Several Anchorage legislators told us they plan on making this a major priority during the upcoming legislative session. We will be following this, as well as what Gov. Mike Dunleavy proposes in his budget – which is due on December 15.
New Addition to the Alaska Political Report
The Alaska Political Report is excited to announce the addition of Neil Steininger. Steininger recently served as GOP Gov. Mike Dunleavy's director of the Office of Management and Budget from January 2020 until this September. Prior to that he served in various budget roles under Dunleavy and former Gov. Bill Walker. Steininger will be providing insight and analysis of the budget process, as well as other areas of state government. He brings a wealth of unique knowledge of Alaska's budget and government, and will be a great addition to the Political Report's coverage.
Dahlstrom Files for House
Lieutenant Governor Nancy Dahlstrom filed to run for Alaska's sole House seat this week. Her entrance into the race sets up a potential repeat of last year – two known Republicans verses Democrat Mary Peltola. Last year it was Republicans Nick Begich and Sarah Palin. Palin and Begich spent a lot of resources going after each other, helping Peltola to win after votes were retabulated using ranked choice voting.
Begich filed this summer to run for the seat again. If he and Dahlstrom both stay in the race, they will be competing for conservative votes while also trying to ensure those voters rank either one of them second. As the incumbent, Peltola will not have to worry about a progressive or Democratic challenger. There are plenty of things to criticize Democrats about, but they sure do stick together.
Either way, a lot of money is going to be spent on this race. Sources report the National Republican Congressional Committee has earmarked $10 million for the race. They recently put out an attack video against her.
Peltola is one of the small number of Democrats who won in a red district last year. With the narrow majority in the House, Republicans are going to fight hard to pick up seats. But Democrats will also spend significant resources trying to stop them.
Peltola is very popular in Alaska. But she has a voting record this time, something she did not have last year. And it's a presidential election year, which will drive out more voters – something that could hurt Peltola. It's going to be a high profile and expensive race. If Dahlstrom and Begich both stay in, Peltola and her team will capitalize on the Republican division.
Missing Dog
This was sent to me. If anyone knows anything, please get in touch with them.
Still Missing 11/15/23″ This is a very troubling sequence. The couple picked up the dog, didn't ask any neighbors: Hey, is this your dog? This is noon-1pm on a weekday… Lots of retired folks in Lakeview Terrace, one of Anchorage's older subdivision. We had a good (I thought) lead… same car, similar couple.. cops responded and it was established dog they had was not Ailsa (but I have many other questions: did the man have beard? Did the cop scope out the house b/4 they knocked on their door, etc. )
The couple that picked her up either wants to keep, sell, trade or breed her. I can think of no other motive. We're trying to get to all vets in Anchorage. Also searching in Homer, Seward, Talkeetna, Fairbanks.
Amway, the owner's beyond frantic, as anyone would be.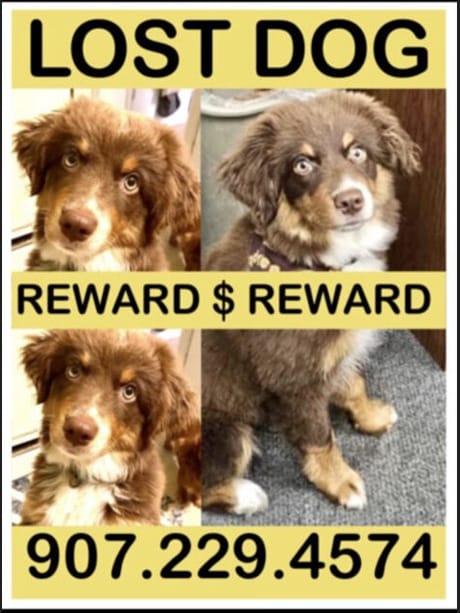 Other Happenings
APOC held a special meeting on Thursday about three complains. You can see the agenda here. I was not able to attend as I was at the RDC conference, but Matt Buxton had a good summary on X. It sounded like a really weird meeting. Two of the complaints were from Alaskans for Better Elections against groups trying to repeal Alaska's new voting system. One was against the very loose Alaskans for Honest Elections group. And the other was against Preserve Democracy, led by Kelly Tshibaka. Side note, her lawyer is Matt Singer, who, along with Lee Baxter, represented me in my successful First Amendment case against Governor Mike Dunleavy (R – Alaska). So now we have that in common!
The Resource Development Council held their annual conference this week in Anchorage. I was there repping the Alaska Political Report. Nancy Dahlstrom was the only statewide official to make in-person comments. Everyone else had pre-recorded video messages. There was an interesting legislative panel featuring Senator Cathy Giessel (R – Anchorage), Representative Dan Saddler (R – Eagle River), and Representative Calvin Schrage (I – Anchorage). Session is going to be lit!
Alaska Airlines CEO Ben Minicucci spoke at the lunch on Thursday. He was an awesome speaker and spent a lot of time on Q&A with the audience. After, I asked him to work on the people who carry on three and four bags. He's definitely aware of the problem! It seems part of it is Gen Z is not that great at confrontation with their fellow humans.
And shout to Alaska Metal Mines for their new name. The old name, Council of Alaska Producers, always sounded like an oil or food group to me. Their new website is legit.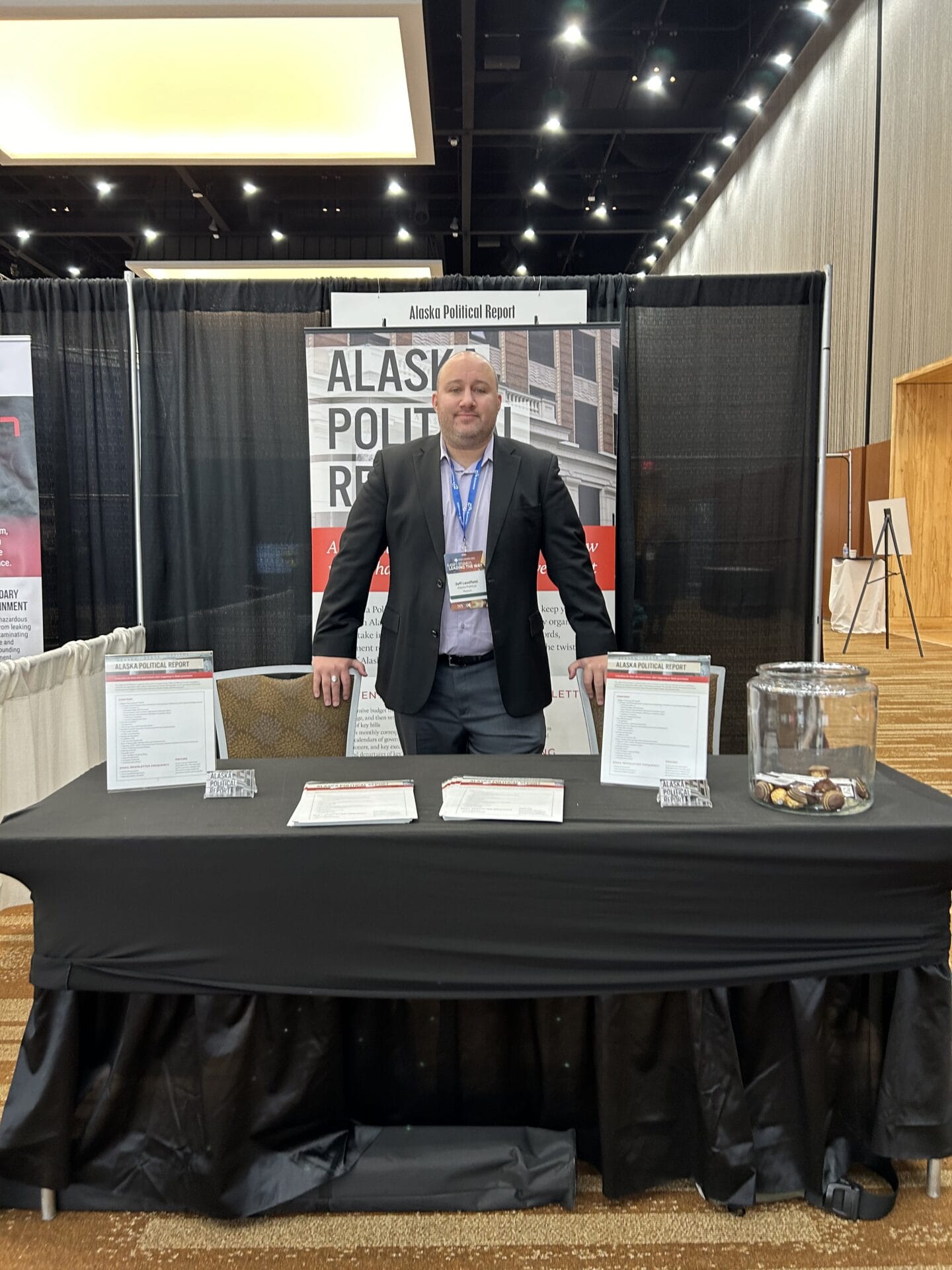 Legislative Council held a meeting on Thursday. They had a proposed ID badge policy on the agenda, but it was removed for some reason. There was a really loose discussion about allowing pets at the new apartments in the Assembly building. You can watch it here. They ended up voting 7-6 to not allow pets.
Former NCAA Swimmer turned activist for women's sports Riley Gaines spoke in Anchorage on Friday night at Mount City Church. Alaska Family Council brought her up. I really enjoyed listening to her speak. I did a podcast with her earlier this week, which you can listen to here. Unfortunately, I kept getting outbid on lunch with Mayor Bronson at the silent auction.
This is depressing. We need to do better in Anchorage.
This Week's Loose Unit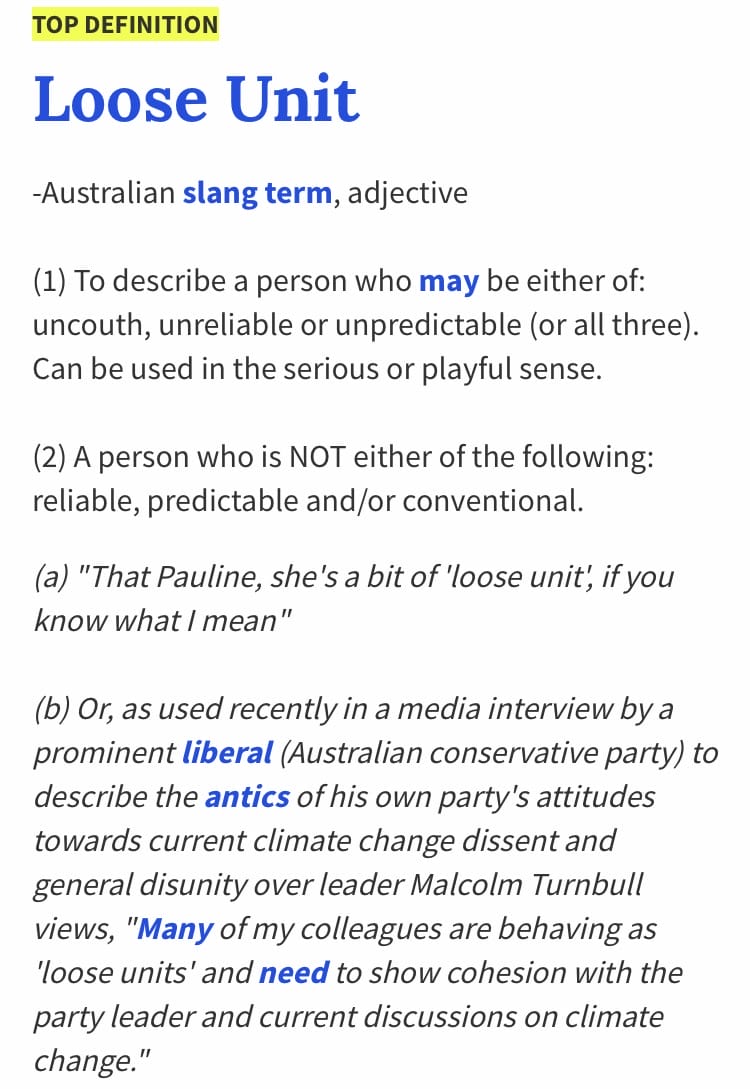 This week's designee became abundantly clear on Monday. This week's Loose Unit is Lane Tucker, United States Attorney for the District of Alaska. Tucker's office made a deal with Garrett Elder, a man who conned over 170 people out of more than $26 million. Many of the people were friends of his. Some attended the same church he did. This guy is no different than Bernie Madoff or Sam Bankman Fried. But for some loose reason Tucker's office decided to do a deal with him.
Last Wednesday, dozens of his victims made impact statements in the courtroom  of Judge Josh Kindred. There were so many that the sentencing was moved to Monday. In their deal, the government recommended 87 months. Elder's lawyer wanted 60 months. Elder made a fake and emotional plea, even quoting T.S Eliot. But Judge Kindred did not buy it. Instead, he sentenced Elder to ten years! Good on him. But the deal the government made with this con-artist was super loose.
After closing arguments and before Kindred announced his sentence, there was a short recess. I introduced myself to Tucker and asked her, "Does your office stand by the deal you made with this guy?" She just starred at me. I tried asking again, but before I could her media/PR person, Reagan Zimmerman, cut me off. She told me they were not commenting and they would have a press release out soon. I said it was a simple question, and asked Tucker again. Zimmerman did not like that. It seems they are not used to facing scrutiny. Classic Loose Unit behavior. Here is their press release.
If you have a nomination for this week's Loose Unit, or if you have any political news, stories or gossip (or any old pics of politicians or public officials) please email me at jeff@alaskalandmine.com.