It's been nearly two weeks since the general election. Governor-elect Mike Dunleavy is busy with the transition and choosing his commissioners. There has not been a peep from the new Republican House "Majority" since the bizarre press conference they held the day after the election. And it looks like Republicans in the senate have organized a majority.
I would like to wish everyone a Happy Thanksgiving. Hopefully we can all put politics aside for the long weekend and enjoy time with friends and family. Except uncle whoever who will insist on talking about the caravan and the wall. Don't forget to share the infamous video of then Governor Sarah Palin giving an interview while a turkey is being slaughtered in the background! This is the ten year anniversary of #Turkeygate. Stay tuned for an awesome Landmine Radio podcast where I talk to the guy who was behind the camera that day. He gives the full story of how #Turkeygate became something we all look forward to watching every Thanksgiving.
Fairbanks Drama
The drama in Fairbanks seems to be over. Well, kind of. Representative Scott Kawasaki (D – Fairbanks) has upset Senator Pete Kelly (R – Fairbanks). After the last vote count of outstanding absentee ballots, Kawasaki is up by 173 votes with nearly 9,000 total votes. The race between Democrat Kathryn Dodge and Republican Bart LeBon, to replace Kawasaki, is real close. After the latest vote count, LeBon is up by only 5 votes with over 5,000 total votes. This one will likely go to a state-funded recount.
Both of these races impact the majorities in both the house and senate. LeBon is currently part of a very fragile 21 member Republican majority in the house. If he were to lose, that majority would fall apart. If he maintains his lead, the 21 member majority in the house will be preserved. However, unless that majority gains more members it will likely fall apart anyway. A majority with just one over the minimum is extremely difficult to maintain. If that one person is Representative David Eastman (R – Wasilla) then it's impossible.
At this point it does not look like any of the other 19 are going to join them. That 19 includes: 16 Democrats, 2 Republicans, and one Independent, Representative Dan Ortiz (I – Ketchikan). The two Republicans are Representatives Gabrielle LeDoux (R – Anchorage) and Louise Stutes (R – Kodiak). The Republicans don't want LeDoux and after the way Tuckerman Babcock and the Alaska Republican Party went after Stutes, she's not about to join them. I predict that this current Republican majority will collapse before the next session starts and some kind of new rational, bi-partisan majority will form.
The Senate
The Kawasaki victory is interesting. Democrats and progressives all over the state have been celebrating his victory. They were happy to see Kelly go. But the interesting thing about Kawasaki's victory is that it solidified a Republican only majority in the senate, more so than if Kelly would have won. Ok, I know what you're thinking. Let me explain. Kelly did not want to be in a majority without Senator Lyman Hoffman (D – Bethel). Many Republican senators, like Senators Cathy Giessel (R – Anchorage) and John Coghill (R – North Pole), do not want to be in a majority with Democrats. In fact, word is that Tuckerman Babcock has been telling senate Republicans that they better not have any Democrats in their majority. Especially Hoffman, who endorsed Mark Begich for governor. Very loose.
If Kelly would have won it would have created an interesting scenario in the senate that could have possibly resulted in some kind of bi-partisan majority. Senators Gary Stevens (R – Kodiak), Bert Stedman (R – Sitka), Click Bishop (R – Fairbanks) would all be open to that. Kawasaki's victory results with seven Democrats and 13 Republicans in the senate. But those 13 include Senators Shelley Hughes (R – Palmer) and Mike Shower (R – Wasilla), as well as Senator-elect Lora Reinbold (R – Eagle River). Hughes was booted from the Senate Majority for voting against the budget and Shower, after replacing Mike Dunleavy, never joined the majority because of the binding caucus rule. Lora Reinbold is an all-around Loose Unit. (Hey, check out www.LoraReinbold.com when you have a chance). She was kicked out of the House Majority in 2015 and has been on the outs since. So, this leaves a real conundrum for senate Republicans.
Sources tell me that the senate has organized a majority. But it only has 11. I hear Gary Stevens is not on of the 11. I'm not sure who the other one is. Cathy Giessel will be Senate President. Hughes and Shower did not want to be in a majority with a binding caucus rule, so they must have made some kind of compromise on that. This should make things real interesting when it's time to vote on the budget. The big question is who was number 11? And what did they get? God help us if it was Lora Reinbold. I think it was probably Bert Stedman. Rumor is he made some kind of deal with the Valley Republicans. My guess is he will be one of the co-chairs of the Finance Committee.
Also, word is Lyman Hoffman is on vacation in Cuba. Sounds fun! Because Kelly lost, it does't seem to matter if he is here or not but it's an odd time to leave the country. Years ago, Mike Navarre was elected speaker after the election. He then went to Palm Springs for a little golf trip. While he was golfing the house decided to elect a different speaker. Moral of the story, if you just got elected to office, don't leave the state after the election.
Other Happenings
The Resource Development Council (RDC) held their annual conference this week at the Dena'ina Center in Anchorage. There was a lot of positivity and optimism about the upcoming drilling season on the North Slope. There was also a very successful lease sale this week that netted the state over $28 million.
Mike Dunleavy spoke on Wednesday and announced one of his commissioners. He named Corri Feige as his Commissioner for the Department of Natural Resources (DNR). Feige has an oil and gas background and served as DNR's Director of the Division of Oil and Gas under Governor Walker. She resigned over a dispute about marketing North Slope gas, and also something about a long commute from Sutton. Feige is married to former Representative Eric Feige. Interestingly enough, Feige's ex-wife is Laurie Hummel, who is the current Commissioner of the Alaska Department of Military & Veterans Affairs. Those will be some interesting cabinet meetings! Ladies, if Eric is ever single again, and you want to be a commissioner, he seems to be a lucky charm.
The best part about the RDC conference is the awesome prizes they raffle off every year at the end. I won 25,000 Alaska Airlines miles years back and an awesome model crane last year! This year something really funny happened. During the drawing for two round trip tickets on Alaska Airlines, Scott Habberstad, the Director of Sales & Community Marketing for Alaska Airlines, drew Marilyn Romano's name. Romano is the Regional Vice-President for Alaska Airlines. Needless to say, after a laugh he drew another name. This time it was Hans Neidig. Neidig is the Public & Government Affairs Manager in Alaska for ExxonMobil. In classic legend status, Neidig yelled out, "I'm giving it back, draw again." So Habberstad drew a third name. This time it went as planned. And one more awesome morsel. The winner of the grand prize, a cruise for two donated by Holland America Princess was won by, wait for it, Representative, and Senator-elect, Chris Birch (R – Anchorage). Congrats, Chris. I offered to be his plus one but I think he will go with his wife. Have fun!
On Friday (11/16/2016) night, Mike Dunleavy spoke at a Farm Bureau dinner in Anchorage. He named Tamika Ledbetter as his Commissioner for the Department of Labor. I had never heard of her before that. She is currently a Regional Manager for the Anchorage/Mat-Su Economic Region, Department of Labor and Workforce Development. It did not get a great deal of press coverage because one, it was announced on a Friday night and two, the media was focused on another story concerning the new administration. Which leads me to this week's Loose Unit.
This Week's Loose Unit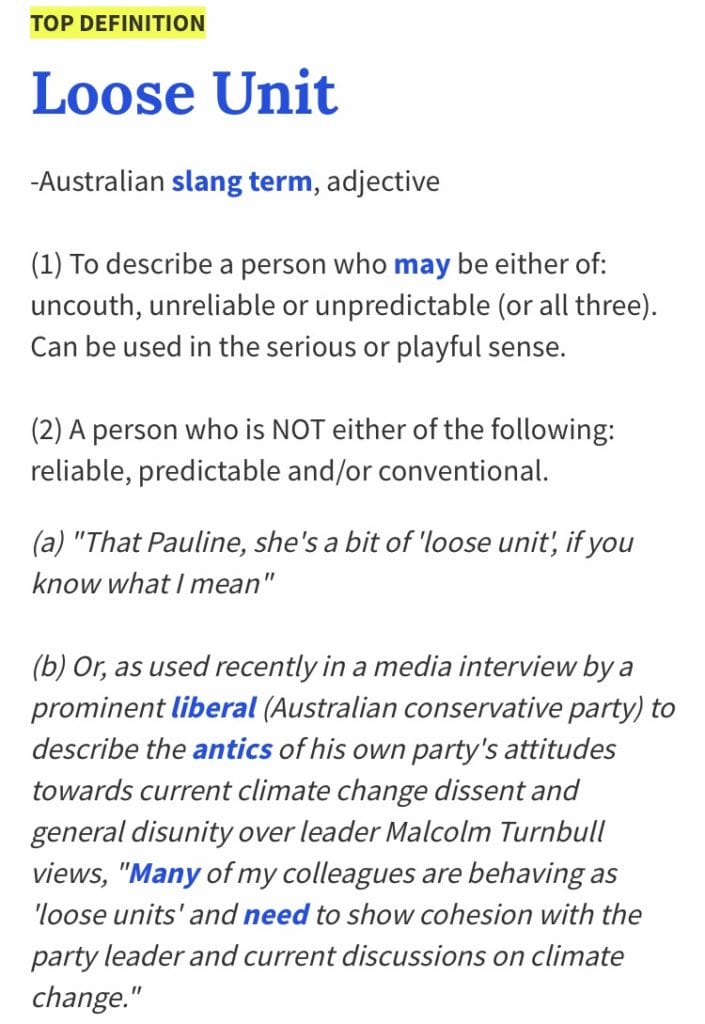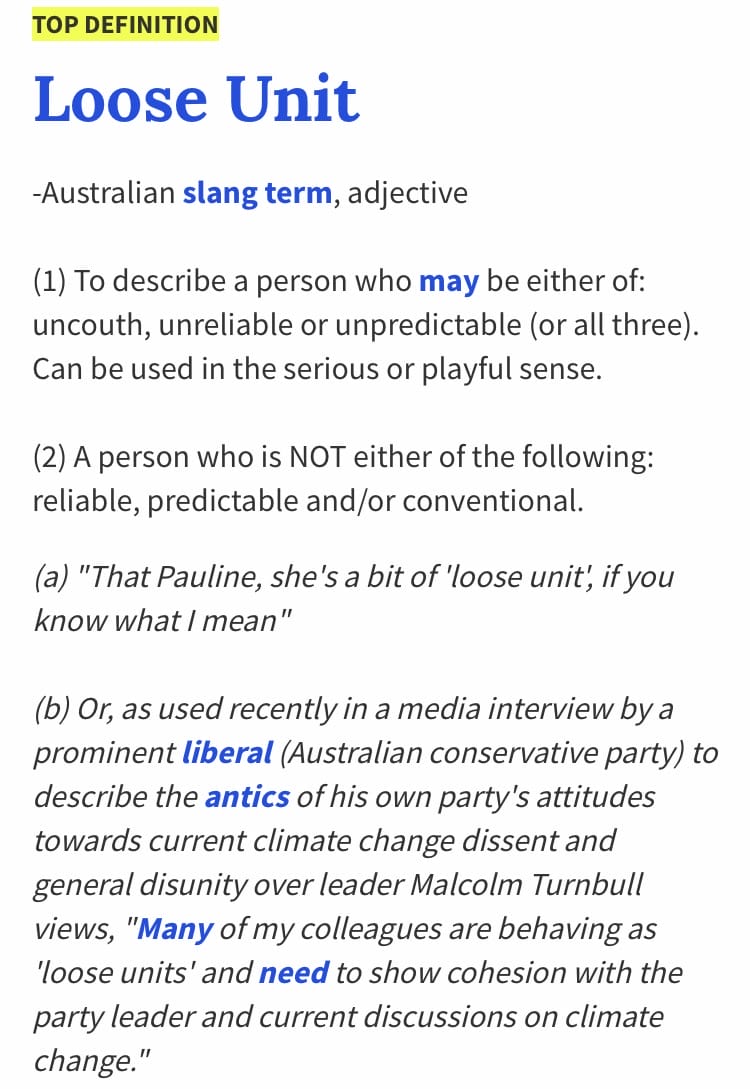 This week's Loose Unit is Tuckerman Babcock, Dunleavy's Transition Chair and soon to be Chief of Staff. Babcock got real loose on Friday. An email from Babcock went out to all exempt (EX) and partially exempt (PX) state employees requesting their resignations and asking them to re-apply for their jobs. This is standard procedure for new administrations. But not for every EX and PX employee. Usually, it applies to commissioners, deputy commissioners, directors, deputy directors, and the governor's staff. You know, real political appointees. This email went out to prosecutors, IT people, secretaries, assistants, and many others. Happy Thanksgiving, everyone! To give some context, when Walker did this it went out to around 250 people. Babcock, on Dunleavy's behalf, went out to at least 1,200 people, and possibly more. I am currently trying to obtain the exact number.
This feels very Trumpian. Babcock wants every EX and PX employee to pledge allegiance to the new governor. That's fine for political appointees. But prosecutors aren't political appointees. They apply for a job and are hired to do a job for the state. Tuckerman seems to be paranoid and worried about the 'Deep State.' Very loose. What Tuckerman probably did not realize is that if any of these people are laid off for even one day, the state has to cash out their leave. Depending how many people end up being laid off because of this, it could cost the state tens of millions of dollars.
Babcock took questions about this from some reporters at the Farm Bureau dinner. Too bad for Tamika Ledbetter, no one wanted to talk about her, just this. Good timing, Tuckerman! He was very crafty with his language but he basically said that they want all of these people to indicate that want to work for the new administration. It's not a loyalty pledge, according to Babcock. It's just forcing people to say they want to work for Dunleavy. Very loose. I predict this will backfire. Either a lot of people will refuse to do it or the new administration will not have the capacity to manage all of this in a timely manner. Looks like we are off to a great start!
If you have a nomination for This Week's Loose Unit, or if you have any political news, stories or gossip (or any old pics of politicians or public officials) please email me at jeff@alaskalandmine.com.