Just ten days remain until the constitutional session limit, and there is still no budget deal between the House and Senate. In fact, the operating and capital budgets have yet to leave the Senate Finance Committee. A joint session to vote on Governor Mike Dunleavy's (R – Alaska) nominees to boards and commissions is scheduled for Tuesday at 10 am, which will consume the better part of the day. Some key bills, like Dunleavy's carbon credit proposals, are working their way through the Legislature. Executives from the three main oil producers were in town this week testifying before the Senate Finance Committee on oil tax bills. And some politicos are on the move.
A friendly message and reminder to all our readers. The Landmine is made possible by myself and a team of awesome Alaskans. I am back in Juneau for the fifth session in a row to report on the Legislature. If you enjoy the content we provide, please consider making a one time or recurring monthly donation. You can click here to donate. We have a donation system that makes it super easy. We would really appreciate it. And thanks to everyone who has been supportive!
Unlikely concurrence vote seems the only way to avoid special session
The only way for session to end on time seems to be via a concurrence vote on a turducken budget – something the Senate has repeatedly said they would not do. But time is running out. Even if the Senate Finance Committee passes the operating and capital budgets out tomorrow, which is not likely, both budgets still need to be debated on the Senate floor before being passed and sent back to the House. Members of the small Sente minority will surely be offering many amendments. And Tuesday will mostly be spent on the joint session for confirmations.
Once the House gets the operating budget back, it needs to sit for 24 hours. Then they will vote to concur or not. Concurrence requires 21 votes. If they do not concur with the Senate's changes, it goes back to give the Senate a chance to receded from their amendments. That can be done the same day. If the Senate does not recede, a conference committee is appointed. The conference committee, made up of three members from each body, then meets to work out the differences. But the only real difference in the operating budget is the amount of the PFD. The House is set on 50/50 while the Senate is set on 25/75. There are some other small differences, but nothing of major importance. Alternatively, if the House concurs with the Senate's changes, that's it. The budget then goes to Dunleavy. It's an entirely different puzzle determining what he will do if the PFD is less than 50/50.
The capital budget is another issue. The Senate's budget has a $90 million surplus that can be used for the capital budget. But they have been telling House members there will be no individual district projects to avoid ballooning the capital budget. If one member gets something, others will want projects too. But some House members are frustrated that certain senators have "statewide" projects that are in their districts. The Senate is waiting to get agreement with the House on the capital budget before they send the budgets back. If the Senate can persuade or buy off enough majority members, five to be exact, a concurrence would be possible if all 16 minority members voted to concur. But based on conversations I have had with majority members who would be likely to concur, that does not seem likely to happen.
If a deal on concurrence between the House and the Senate is not reached, a special session is inevitable. The Legislature can vote to extend 10 days with a two-thirds vote of both bodies. But even if the House musters the 27 votes for that, several senators told me they see no point in extending to sit and fight over the same issue. So, the remaining option is the Legislature calls themselves into a special session (two-thirds) or Dunleavy calls a special session. Dunleavy has one hour after adjournment to call a special session that starts in less than the normal 30-day notice. The advantage of him calling a special session is he gets to set the agenda. My bet is he will call a special session that starts on June 1.
Other Happenings
Governor Dunleavy's carbon bills have been picking up some traction in the Legislature. After numerous amendments, the Senate Resources Committee passed Senate Bill 48, Dunleavy's carbon offset bill, out of committee this week. It's now in the Senate Finance Committee and is scheduled to be heard tomorrow. Pay attention to the carbon bills as they are a big priority for Dunleavy. These bills will likely play into whatever budget deal finally gets reached.
Executives from Hilcorp, Exxon, and ConocoPhillips were in Juneau on Friday to testify on the proposed oil tax changes. Not surprisingly, they were against the reduction of the proposed reduction to the per barrel credit. Hilcorp spoke against the S corp tax provision targeting them. Conoco and Exxon, C corps, pay a state corporate income tax. While Hilcorp, an S corp, does not. The provision was removed from the oil tax bill and rolled into the internet tax bill. But sources in the Legislature tell me the current language is too broad and would include other S corps. Even if it passes the Senate, it has an uncertain future in the House. And with just 10 days left, it's unlikely this passes this year.
Dave Stieren, who has been with Dunleavy's office since 2019 in a community outreach role (mostly shit posting on Twitter), is leaving that position to take a job at the Alaska Industrial Development and Export Authority (AIDEA). Congrats, Dave! Stieren joins Randy Ruaro and Brandon Brefczynski, who also left Dunleavy's office to go to AIDEA. I have a feeling AIDEA's Twitter is about to heat up.
Josh Applebee, Lieutenant Governor Nancy Dahlstrom's (R – Alaska) chief of staff, turned in his resignation this week. He will stay on until the end of session. Applebee previously served as former Lieutenant Governor Kevin Meyer's chief of staff. He is said to be pursuing other opportunities.
This is hilarious. He said he's never even met her!
Mark Butler, the longtime manager of the Federation of Community Councils, is retiring. Butler came under fire in March after the Landmine wrote about he worked to undermine the proposed Holtan Hills project in Girdwood.
Can't wait to see how the Girdwood NIMBYs react to this! This one is on state land so their manipulative ways won't work to stop this project.
The Alaska Department of Transportation & Public Facilities proposes to lease approximately eleven acres (ADA-09547), at Girdwood Airport for 55 years. Applicant: Glacier Valley Lodge, LLC. Annual rent: $48,830.76. Authorized uses: Mixed Aeronautical and Non-aeronautical – up to 150 short term lodging units, private aircraft storage, fueling, and maintenance. Ancillary facilities for a winter/summer sports center, fly out base, meeting space, and food and beverage service along with ten 600 square foot residences for employees in the upper two floors of the Ancillary facility.
Mark Begich was named one of "Washington DC's 500 Most Influential People of 2023." Legend status.
I am sad to report the Loose Units (one of two House teams ) was beat by the Senate's team yesterday in the softball tournament. Senator Bill Wielechowski (D – Anchorage) was named MVP again this year, the first back to back MVP ever! My man hit two home runs, a triple and a double.
This Week's Loose Unit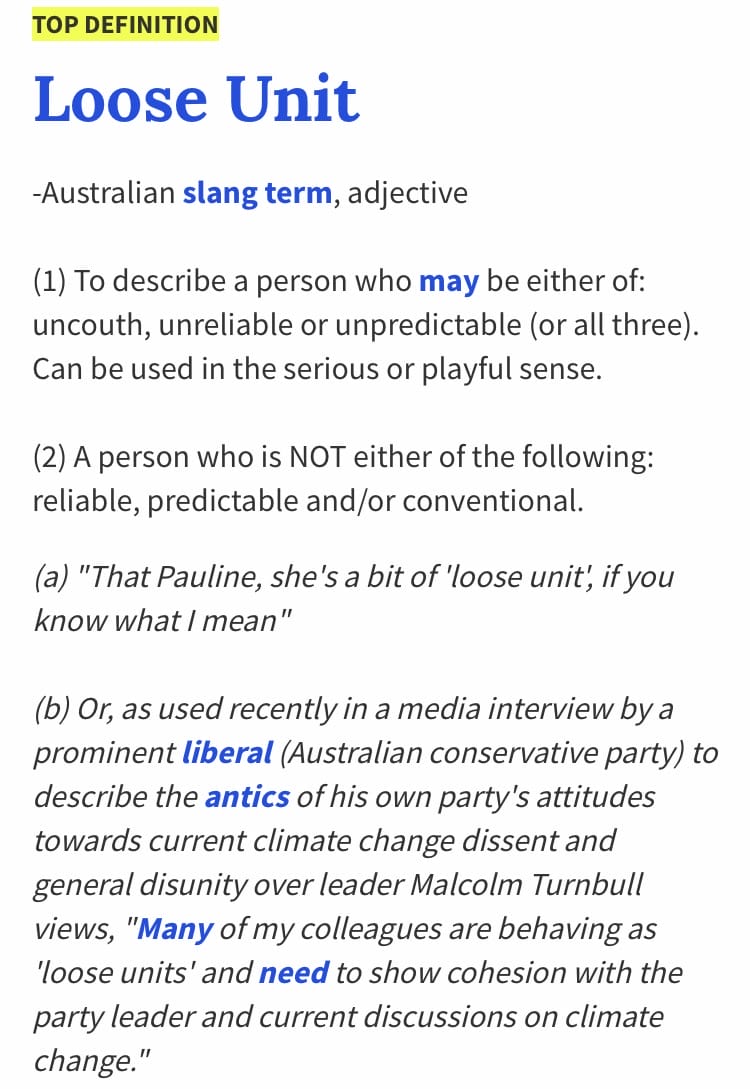 This week is short and sweet. This week's Loose Unit is the Republican-led House majority. Their insistence on paying a 50/50 dividend with no substantial reductions to the operating budget (two tenths of one percent), no serious talk of new revenues, and no ability to spend from the Constitutional Budget Reserve is super loose. It would be one thing if they were willing to propose substantial cuts or new revenues to pay a big dividend, but that's not the case. The difference between a 50/50 and 25/75 dividend is just under $880 million, no small amount. They fell seven votes shy of accessing the CBR when they passed their version of the operating budget, and the Senate has been clear they do not support using savings to pay a large dividend. The House majority's classic Loose Unit behavior has put them in a real lose-lose situation. This upcoming week is sure to be maximum loose!
If you have a nomination for this week's Loose Unit, or if you have any political news, stories or gossip (or any old pics of politicians or public officials) please email me at jeff@alaskalandmine.com.