I hope everyone is having a good Memorial Day weekend. Let's not forget the reason for this holiday weekend – to honor military personnel who have died in the line of duty. I'm writing this from a friend's place near Big Lake. I finally got out of Juneau. After four months of regular session, and ten days of a special session, the Legislature has still not passed a budget. The Anchorage Assembly certified the results of the mayoral runoff election. Mayor-elect Dave Bronson will take office on July 1.
A friendly message and reminder to all our readers, the Landmine is made possible by myself and a team of awesome Alaskans. It takes a lot of work to provide the content we do. If you enjoy the content we provide, please consider making a one time or recurring monthly donation. You can click here to donate. We have a donation system that makes it super easy. We would really appreciate it. And thanks to everyone who has been supportive!
Weekly Recap 
Things were pretty slow this week as most people were getting ready for the holiday weekend. A majority of legislators and staff left Juneau. As the budget is in the conference committee, there is not much work to be done. The House Judiciary Committee and Senate Labor and Commerce Committee did hear testimony from Governor Mike Dunleavy's (R – Alaska) revenue commissioner, Lucinda Mahoney, and deputy revenue commissioner, Mike Barnhill, about his new plan to put the Permanent Fund in the constitution. This article I wrote yesterday goes into more detail about the dysfunction and paralysis in the Legislature.
Public testimony in the House Judiciary Committee on Monday (5/24/2021) on Dunleavy's new plan was a combination of entertaining and terrifying. Representative Matt Claman (D – Anchorage), who chairs the committee, had to cut off one woman after the said, "You stole my fucking money!" Another man spoke of "assassination attempts" he was aware of. Theresa Obermeyer also testified. Wild times.
Governor Dunleavy was in Nashville this week for a spring meeting of the Republican Governors Association. The week before, he was on a bear hunting trip on the Alaska Peninsula.
Former State Senator Albert Kookesh passed away this week at his home in Angoon. I did not know him but I have gotten to know many of his family members over the years in Juneau. They are amazing people and always spoke extremely highly of him. He was a great Alaskan that led an incredible life.
Advisors to the Recall Dunleavy campaign have recommended the recall effort be winded down and then abandoned. With the next general election less than 18 months away, many worry that if the recall appears on the ballot at the end of this year or early next year, Dunleavy will be able to raise unlimited money and effectively run a campaign before he runs his official campaign. Polling also shows him beating the recall. Beating a recall election would only improve his chances of winning reelection. Recall Dunleavy is set to hold a meeting this week to discuss the issue.
Dave Bronson announced at a press conference this week that Larry Baker and Craig Campbell will co-chair his transition team. Baker is a former legislator and was former Mayor Dan Sullivan's chief of staff. He also used to own several Burger Kings in Alaska! Campbell is a former member of the Anchorage Assembly and former lieutenant governor.
It was entertaining watching so many get hoodwinked by Ron Alleva this week. It just took one phone call to verify he was not asked by the incoming Bronson administration to apply for anything.
Several in the media irresponsibly shared this post from Ron Alleva, claiming it as proof that Ron is being considered by the Bronson administration for the homeless coordinator position. I reached out to transition team and confirmed this is not true. It just took one call… pic.twitter.com/INq2u7rjD2

— The Alaska Landmine (@alaskalandmine) May 28, 2021
Sources confirm Steve Quinn was let go by the House Republican minority. He has been working as their press secretary since session began. He will be working through the special session. He previously worked as a reporter at KTVA. I have gotten to know Steve well over the last several years. He's a great person. Their loss. I wish him all the best.
Jobs
Governor Dunleavy is looking for someone to join his communications team. You can click here for more info.
Senator Lisa Murkowski (R – Alaska) is looking for a deputy press secretary for her Anchorage office. You can click here for more info.
The Anchorage PR firm Blueprint Alaska is looking for an account coordinator. You can click here for more info, Sarah Erkmann Ward, the president, is amazing!
This Week's Loose Unit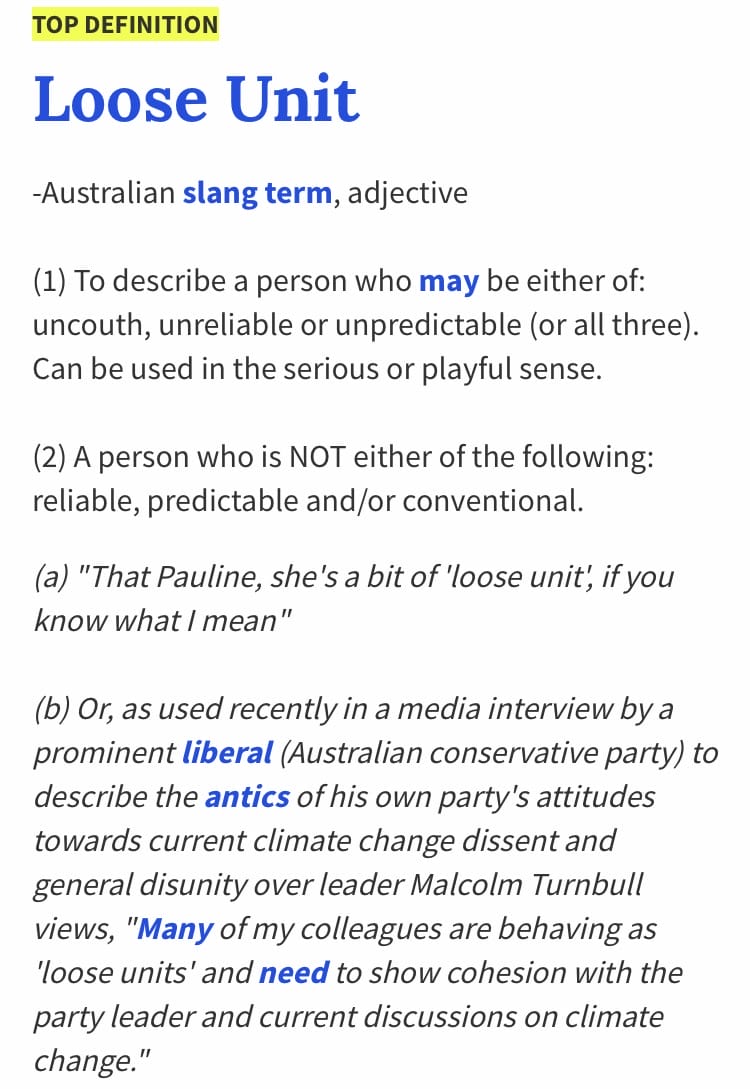 This has been a long time coming. This week's Loose Unit is talk radio host Dan Fagan. If you ever listen to Fagan's show in the morning, you know what a complete Loose Unit he is. But this week he got straight loose. I tuned in Thursday morning to hear time talking about the Anchorage mayoral runoff election. He was screaming about mail-in voting and voter fraud, even though his guy Dave Bronson won. Super loose. But there was a lot more. He called the Anchorage Daily News the "enemy of the truth", told his listeners to not by a subscription, and referred to ADN reporter Emily Goodykoontz as a "full blown communist." Classic Loose Unit. Fagan was a good reporter a long time ago. Now he just says the most crazy shit imaginable everyday on the radio – from Louisiana nonetheless. Very loose.
If you have a nomination for this week's Loose Unit, or if you have any political news, stories or gossip (or any old pics of politicians or public officials) please email me at jeff@alaskalandmine.com.