Happy International Women's Day to all the ladies out there! We are more than halfway through the "90-day" legislative session. The big topic now is the major drop in oil prices amid Saudi Arabia launching a price war against Russia. If Alaska North Slope Crude oil prices drop to the $30s it's going to further exacerbate an already bad fiscal situation.
A friendly message and reminder to all our readers, the Landmine is made possible by myself and a team of awesome Alaskans. It takes a lot of work to provide the content we do. I'm in Juneau for session which adds additional costs. If you enjoy the content we provide, please consider making a one time or recurring monthly donation. You can click here to donate. We have a donation system that makes it super easy. We would really appreciate it. And thanks to everyone who has been supportive!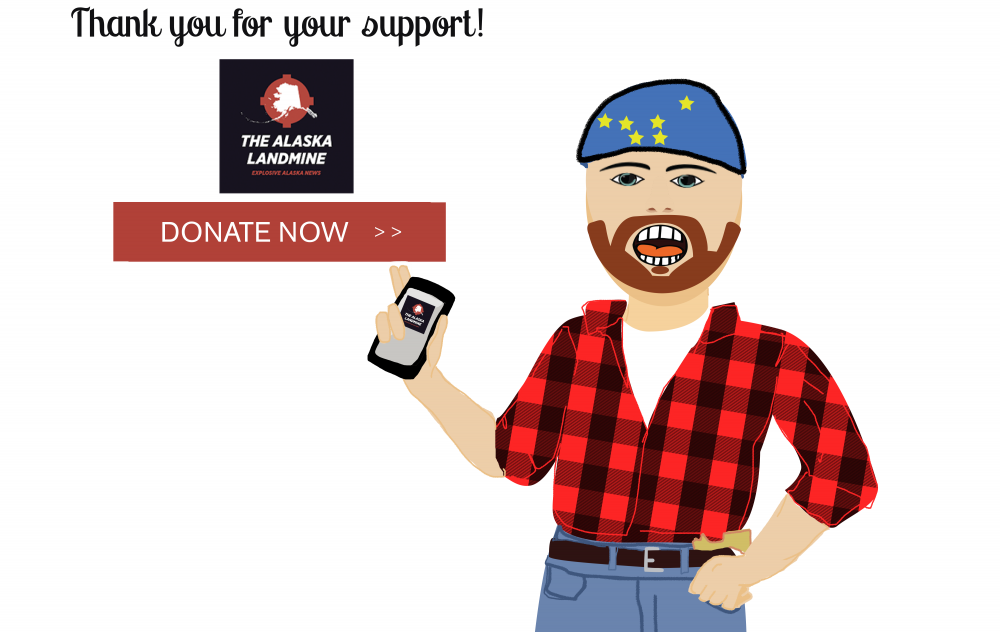 The Legislature
The House passed a resolution on the Permanent Fund on Monday 24-15. Representative Sara Rasmussen (R – Anchorage) was the only Minority member to vote for it. This came after hours of debate on Monday and the previous Friday. The debate highlighted the clear divisions that remain on the PFD.
Later in the week Representatives Chuck Kopp (R – Anchorage) and Jennifer Johnston (R – Anchorage) introduced HB 306, a bill that would create an 80/20 split for the dividend from the percent of market value draw from the Permanent Fund. 80% would be used for government and 20% would go to dividends. It's interesting that the bill was introduced from the House Rules Committee and not the House Finance Committee. That likely means they don't have the support of the Finance Committee. The bill has been referred to the Finance Committee. The debate on that should be lively. The 80/20 split is likely just a starting point.
If oil prices continue to drop there could be a scenario where there would still be a deficit with a $0 PFD. There is less than $2 billion in the Constitutional Budget Reserve and leadership in both bodies have said they do not want to overdraw the Earnings Reserve. Look for talk to get serious about other revenue options.
The Senate passed SB 115, an increase in the motor fuel tax, 12-5 this week. Alaska's motor fuel tax has not been changed for the last 50 years. The bill is now in the House.
A meeting of the Senate Judiciary Committee got a bit confusing when Senator Jesse Kiehl (D – Juneau) was asking the Juneau police chief when Buddy was going to retire. Buddy is the name of their drug dog. A confused Buddy Whitt, who works for Senator Shelley Hughes (R – Palmer), was sitting in the back of the room. He finally realized Kiehl was talking about the dog and not him.
Members of the Legislature heard a briefing on COVID-19 this week at the gym located behind the Capitol. The speakers were Health and Social Services Commissioner Adam Crum and Alaska's Chief Medical Officer Dr. Anne Zink. The whole thing felt a bit Soviet to me. The best part was when some legislators were trying not to cough. It was awkward. At one point Senator Tom Begich (D – Anchorage) said, "I swallowed some water wrong!"
Representative David Eastman (R – Wasilla) was stripped of his committee assignments this week. It seems his colleagues in the House have had enough of his antics. After, he posted this article. Then Representative Ben Carpenter (R – Nikiski) made this creepy comment on Facebook.
Other Happenings
Governor Mike Dunleavy (R – Alaska) held a town hall in Chugiak on Monday. He was joined by hype man Dave Stieren. This week he will be holding more town halls on the Peninsula. Here is the schedule:
Kenai, AK – Monday, March 9, 2020

6pm-8pm – Kenai Central High School
Seward, AK – Tuesday, March 10, 2020
Homer, AK – Wednesday, March 11, 2020

5pm-7pm at Land's End Resort
If you missed this New Yorker article about the recall, it's worth a read. One thing they left out was that that Scott Kendall was Bill Walker's chief of staff. Kind of a big omission, especially the article ended with:
Kendall, of Recall Dunleavy, noted that the threat of a recall continues to have a moderating effect: Dunleavy's most recent budget, announced in December, contains few spending cuts, and essentially punts the difficult decisions over the dividend to the legislature. "It was a huge capitulation," Kendall said, which he believes will only help fuel the recall movement. "If he only behaves when you've got your foot on his throat, why would you take your foot off his throat?"
Americans for Prosperity has hired lobbyist Eldon Mulder for $50,000 to work on a constitutional spending limit. Good thing it's not for a lobbyist spending limit.
Mayor Ethan Berkowitz has decided to change lobbyists for the Municipality of Anchorage. These are contracts for Tuesday's Assembly meeting. They are for lobbyists Sonia Henrick, Reggie Joule, and Jordan Marshall. The MOA has used lobbyists Wendy Chamberlain and Kim Hutchinson for many years. Henrick rented an office in the Rainbow Swamp building from Chamberlain for two years. Imagine how awkward it would be if she was still there! Henrick picked up BP last year, who used to use lobbyist Ashley Reed, and the Council of Alaska Producers this year, who used to use lobbyists Kent Dawson and Kris Knauss. Taking clients from the top lobbyists is sure to cause some drama. As one lobbyist said, "She's not well equipped to play in the deep end of the pool."
The MOA is about to change up their lobbyists. These are 3 proposed lobbying contracts for Tuesday's meeting. The MOA has worked with lobbyists Wendy Chamberlain and Kim Hutchinson for years. The interesting one is Sonia Henrick, who used to rent office space from Wendy. #akleg pic.twitter.com/7rYXav1Wc7

— The Alaska Landmine (@alaskalandmine) March 7, 2020
The Resident Hunters of Alaska were in Juneau this week. They held a reception at McGivney's on Thursday night. Representative Mel Gillis (R – Anchorage), who is a hunting guide, came to the reception. The Resident Hunters are trying to get allocation limits changed to allow for more permits for Alaskans and less for non-residents. Gillis went right into the lion's den. Some of the conversations got heated. No one can say Gillis is afraid to have a conversation.
Clark Penney decided to end his sole source contract with the State of Alaska this week. Sources say the investigation about how exactly he was awarded the contract continues. Here is a statement he released:
Though the goal has been to carry out Governor Dunleavy's mission to work with industry and increase economic activity in Alaska, my participation has become a distraction leading to a challenging environment for my colleagues. I believe in the work the team and I are doing in creating a brighter future for Alaska, but at this time I will be stepping away from this contract effective immediately. My hope is the good work we started will continue.
Advertisement. For information about purchasing ads, please click here.
Alaska is my home and passion. Everything I have done in this position is about giving back to the place I grew up and will raise my family. There are significant projects worth millions of dollars, we are removing barriers to doing business and creating relationships with industry. I leave knowing I helped move this forward as a member of the Alaska Development Team. I am confident they will finish the job. Serving Alaska has been a true honor.
I want to thank Governor Dunleavy, the administration, AIDEA and fellow members of the Alaska Development Team. I will be doing all I can from the sidelines to help our great State grow.
The MOA announced they hired my girl Carolyn Hall as the new communications director. Congrats, C Hall!
Former Senator Anna Mackinnon has been hired by the Department of Revenue to sit on the boards of AIDEA and AEA for a cool $135,000 a year. This KTOO article goes into more detail.
A rumor has been going around that the Dan Sullivan Senate campaign hired Mary Ann Pruitt. A source close to the Sullivan campaign said, "That could not be farther from the truth." Ouch.
Check out what some members of the Anchorage Assembly are spending their time on. As mayoral candidate Bill Evans aptly commented, "Savvy. No doubt at lot of folks in need of treatment: (a) know that there is a municipal ordinance on the topic, and (b) are intimately familiar with the precise wording of said ordinance. Another vexing problem solved."
Anchorage Assemblymember Christopher Constant, who is running unopposed, posted that the Anchorage Young Democrats did not endorse him because he somehow violated their code of conduct. Although they did not say how he did. Weird. The Anchorage Young Republicans should endorse him. They can say "We don't really agree with your politics but if you aren't woke enough for the Young Democrats we will take you."
This Week's Loose Unit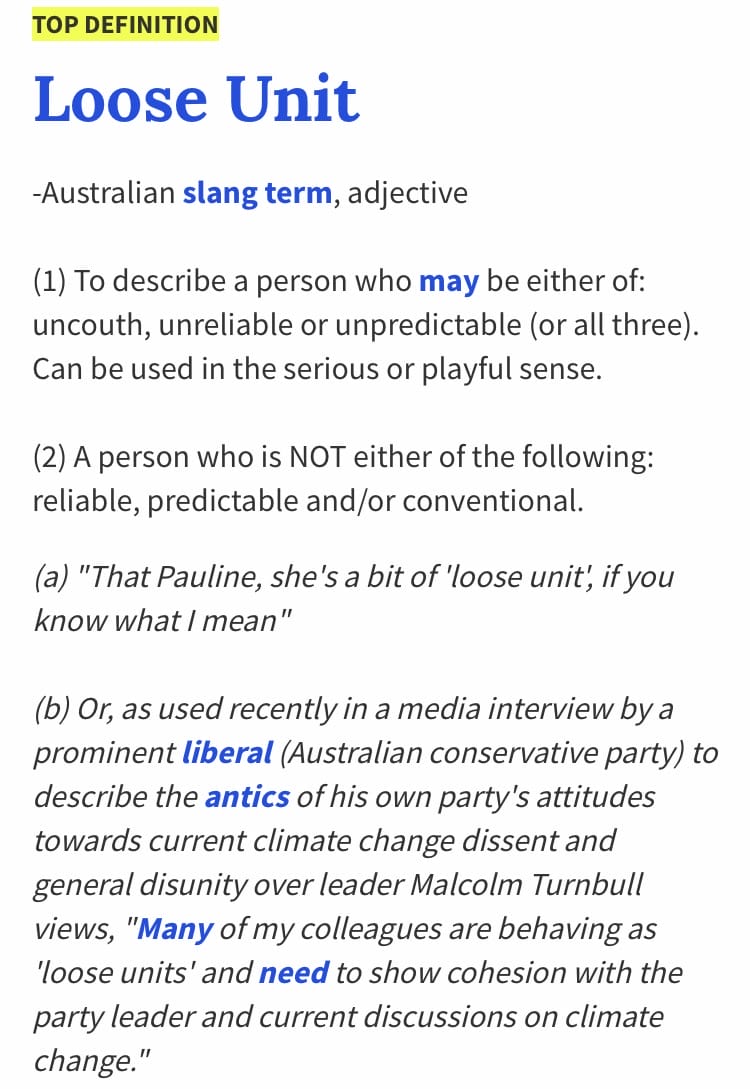 As usual, competition was stiff this week. But a video posted on Thursday made this week's designee clear. This week's Loose Unit is congressional candidate Alyse Galvin. Galvin posted this video on her campaign Facebook page demonstrating how to wash your hands. She tells everyone not to panic about the coronavirus and makes sure to tell people to not touch their face! It might be the first political campaign video filmed entirely in a bathroom. Super loose. The best part is at the end when she stated, "This is not a political issue." On a video that is posted on her campaign page. So loose.
If you have a nomination for this week's Loose Unit, or if you have any political news, stories or gossip (or any old pics of politicians or public officials) please email me at [email protected]