Things remain relatively quiet in Juneau. The House Finance subcommittees finished their closeouts for the operating budget, paving the way for the House Finance Committee and then the House to pass the budget. The price of oil has been skyrocketing due to Russia's invasion of Ukraine. The House proposed a one-time energy relief check of $1,300 to all Alaskans, similar to what happened in 2008 when oil prices shot up. A decision by the Alaska Public Offices Commission (APOC) means until the Legislature acts, there are no campaign contribution limits in Alaska. And the 50th Iditarod race officially kicked off this on Sunday from Willow.
A friendly message and reminder to all our readers, the Landmine is made possible by myself and a team of awesome Alaskans. It takes a lot of work to provide the content we do. I am back in Juneau to report on the Legislature. Living in Juneau for session is not cheap. If you enjoy the content we provide, please consider making a one time or recurring monthly donation. You can click here to donate. We have a donation system that makes it super easy. We would really appreciate it. And thanks to everyone who has been supportive!
The Budget 
The operating budget is making its way through the House. The operating budget starts in the House and then goes to the Senate, the capital budget is the opposite. With the price of oil on the rise, and it being an election year, pressure on reducing the budget has all but evaporated. The dividend is still the big question. Leadership in the House and Senate Finance Committees seem to favor a formula change to a 75/25 split of the annual Percent of Market Value (POMV) draw – 25% for dividends and 75% for government. That would be just over $1,100 this year and almost $1,300 next year.
The House majority proposed a one-time energy relief check of $1,300 this year. If the Legislature approve the formula change, every Alaskan would get around $2,400 this year – an election year – if you combine the dividend and the one-time check. The $1,300 energy relief check is a clever attempt at paying more in an election year while solving the big dividend fight that has plagued the Legislature since 2016. But both bodies are still divided on the issue, and with the price of oil now over $116/barrel, it's hard to say if the votes are there to change the formula. And don't forget the Legislature owes the Constitutional Budget Reserve (CBR) almost $13 billion from money its borrowed to cover deficits and pay dividends. There will be attempts to pay an even larger dividend, and if either the House or Senate does that, it will be a major issue for a conference committee to work out.
High oil prices will likely lead to first surplus in ten years
The following is an excerpt from this week's edition (3/3/2022) of the Alaska Political Report. You can click here for more information about the Alaska Political Report. A subscription is $1,299/year per organization. Discounted pricing is available for non-profits and government entities. We will be providing extensive election coverage this year in addition to our session coverage. If you have any questions or would like to subscribe, please email [email protected]
The price of Alaska North Slope crude has steadily been on the rise since last year. It's been over $90/barrel since Jan. 26. It hit $105/barrel on Monday and $110/barrel yesterday due to global instability from Russia's invasion of Ukraine. The last time ANS was above $100/barrel was mid-2014.
This has major fiscal impacts for state government. Alaska has been running deficits since FY2013, relying on savings – which are nearly exhausted – to fill the gap. But with rising revenue due to rising oil prices, combined with a percent of market value draw from the Permanent Fund, the state could see its first surplus in a decade.
Last year, the Spring Revenue Forecast had oil at $61/barrel for FY2022 and $62/barrel for FY2023. That was updated in the Fall Revenue Forecast to $75/barrel for FY2022 and $71/barrel for FY2023. According to the Department of Revenue, the average price to date for FY2022 is just under $80/barrel. This chart, from the Fall 2021 Revenue Sources Book, shows projected oil revenue at different prices. The difference in revenue between $60/barrel and $80/barrel is $1.14 billion. The difference between $60/barrel and $90/barrel is nearly $2 billion.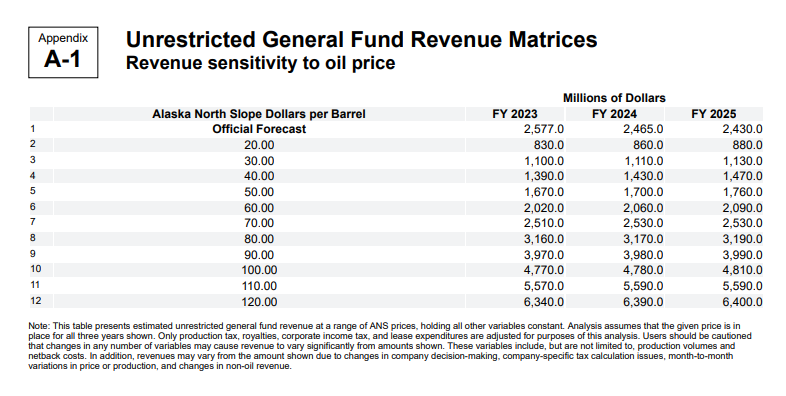 The POMV draw for FY2022 is some $3.1 billion, and the next year's is some $3.4 billion – $300 million more from the previous year. The POMV draw will continue to increase as long as markets continue climbing, as it's based on the average value of the Permanent Fund over five years. There are also hundreds of millions of dollars in federal COVID money in this year's operating budget.
Between the current and next fiscal year's updated forecasts, the state expects to collect $1.5 billion more than what was projected in December — and an even more significant increase when compared to actual unrestricted revenues in FY2021 of $4.78 billion," said Brian Fechter, deputy revenue commissioner.
"While increasing oil prices are a net positive to the State's revenue picture and we remain hopeful that higher prices will hold and produce a budget surplus for the first time since FY2012, we are continuing to monitor recent geopolitical events and the impacts they may have not just on oil price but also investment returns, inflation, and other inputs that affect the state's fiscal position," he told the Political Report.
The dividend amount still remains a question. Under Gov. Mike Dunleavy's proposed 50/50 plan, the dividend amount for FY2022 would be $1.5 billion, around $2,300 per Alaskan. Yesterday, the House proposed a one-time "Energy Relief Check" of $1,300, which would cost approximately $880 million. This would be in addition to the dividend, but because the dividend hasn't been decided by a formula since 2016, it's more of a clever tactic to up the amount Alaskans will get paid this year while keeping the split between government services and dividends at a higher ratio than 50/50.
The state has been relying on savings to cover deficits for almost ten years, and it "owes" the Constitutional Budget Reserve account nearly $13 billion it has spent out of it. The CBR balance as of Jan. 31 was just over $1 billion. There is a constitutional obligation to pay money back to the CBR, though there is no interest or any mechanism forcing the state to repay it if there is a surplus.
Sitka Republican Sen. Bert Stedman, who co-chairs the Senate Finance Committee, told the Political Report, that "the amount of excess revenue will be surprising this year and next year."
"We have enough cash flow to be imprudent. It's important we concentrate on saving and not growing the operating budget. Oil will go back down; we just don't know when," he said. "Last time this happened we stacked cash away; we need not forget that. We also need to focus on building back up the CBR."
Stedman also said he wants to focus on getting the dividend formula rewritten so there won't be a fight every year on the amount of the dividend.
"My personal view is in favor of the 75/25 because it will stand the test of time," he said. "What I don't want to see is a formula change that puts us back here again in two or three years."
The Senate Finance Committee introduced two dividend formula bills in mid-February. SB 200 is a 75/25 split, where 75% of the POMV goes to government services and 25% to dividends. That would be a dividend of just over $1,100 this year and almost $1,300 next year.
The improved fiscal outlook has drastically altered conversations in Juneau. There is more pressure to pay out bigger dividends and less pressure to reduce spending. As has been the main issue since 2016, the dividend debate continues to divide the Legislature. But the difference now is there is significantly more money than there has been in past years. We will be watching the situation closely and providing ongoing updates.
Other Happenings 
Some positive news. On February 21, I published an article, "Juneau city bus driver's job in jeopardy because DMV won't renew CDL due to REAL ID law." It was about a Juneau man who was facing losing his job as a city bus driver because DMV would not renew his CDL. It had to do with the fact that he was adopted as a baby and naturalized as a citizen in 1962. DMV would not accept his paperwork that they had previously accepted for decades due to REAL ID. Tyson Gallagher, Governor Mike Dunleavy's (R – Alaska) deputy chief of staff, got involved and now DMV has given him a temporary renewal until he can get paperwork from the federal government that will satisfy REAL ID. Trey is now able to keep his job and return to work. Thanks to everyone who acted and made this possible.
The Senate was quiet this week. They held a brief technical floor session on Monday (2/28/2022) and did not meet again until Friday (3/4/2022). Senate President Peter Micciche (R – Soldotna) was AWOL for the week, rumored to be in New York City promoting Alaska bonds and investment. Really bizarre. This week, Senate Finance is not meeting because the co-chairs, Senators Bert Stedman (R – Sitka) and Click Bishop (R – Fairbanks) are in. D.C. along with other legislators for a meeting of Energy Council.
The 50th Iditarod kicked off this weekend. Hilcorp, Iditarod's new sponsor, held an event on Friday night at 49th State Brewing in Downtown Anchorage. It was a who's who of Alaska business and political leaders and an overall awesome event. Hilcorp definitely knows how to throw a good party. On Saturday morning, the ceremonial start was held on 4th Avenue in Anchorage. We were there, as well as on Eastchester for Trailgate, livestreaming. You can see those on the Landmine Facebook page. On Sunday, the official race started from Willow.
Alaska North Slope crude closed at over $116/barrel on Friday. It will likely be higher when it closes today. Wild times!
My buddy Scott McMurren from Alaska Travelgram is running his "Quest for the Ultimate Alaska Adventure." There are some awesome prizes worth $20,000! It runs from March 21-27. You can click here to learn more and sign up.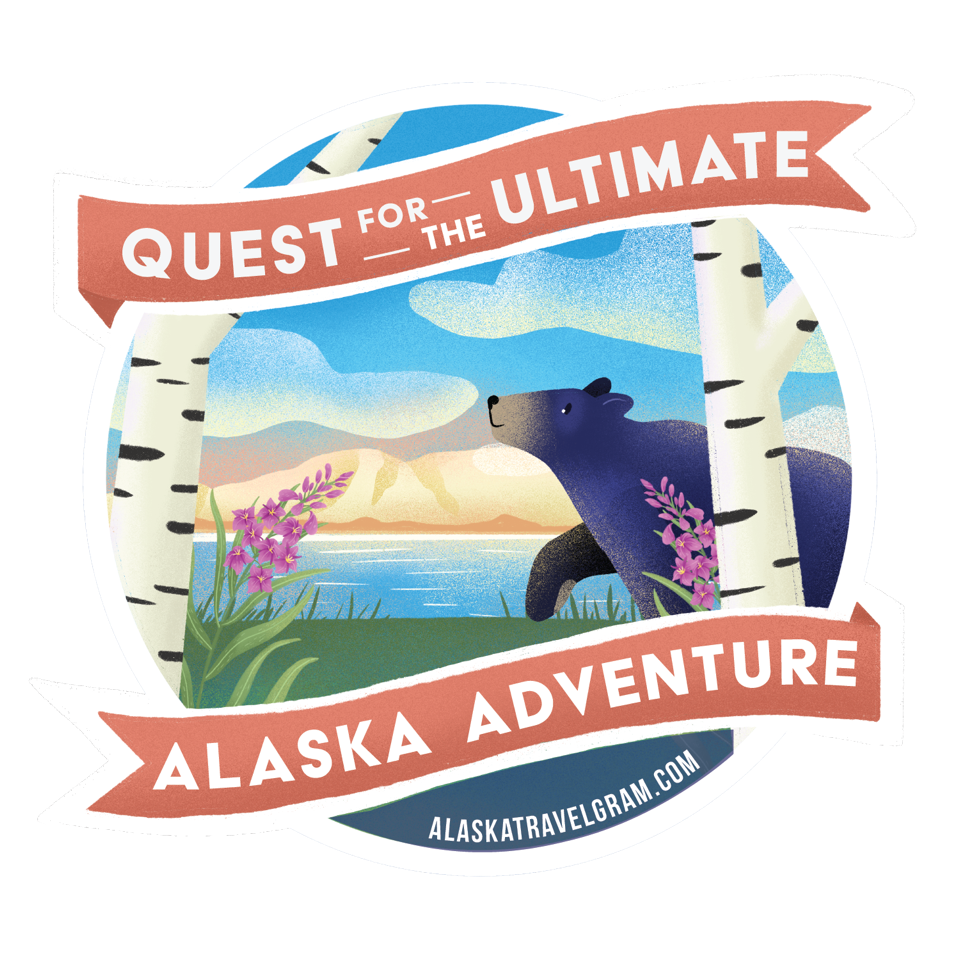 This Week's Loose Unit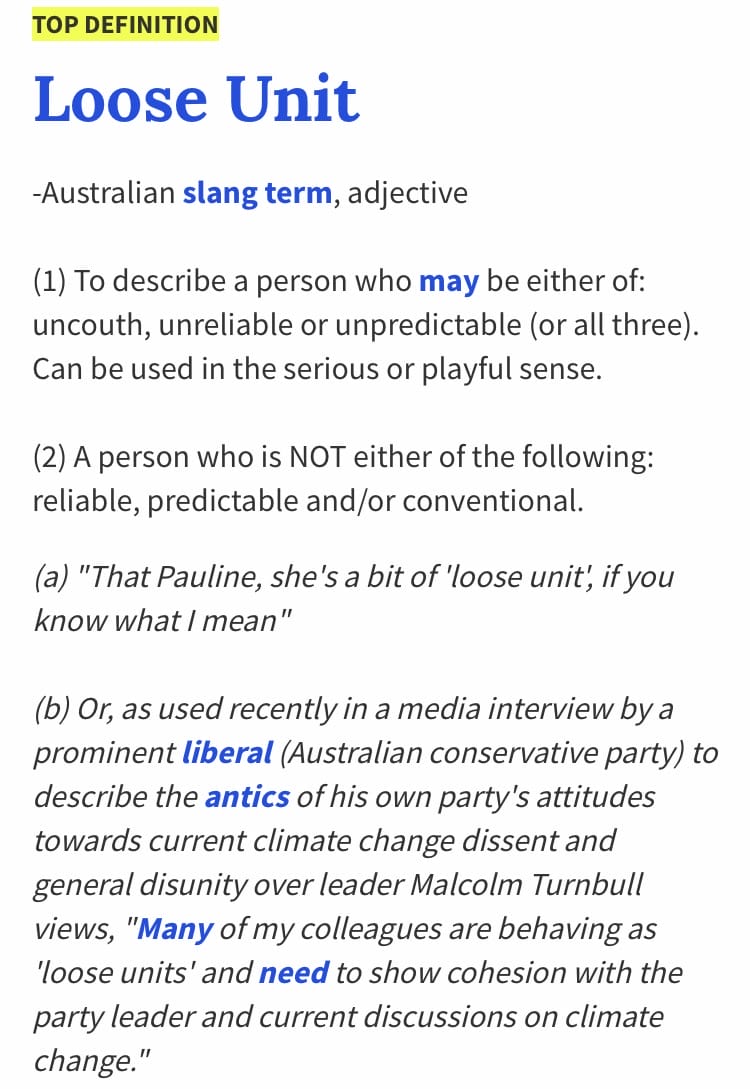 Senator Micciche's weird disappearance was definitely worthy of Loose Unit status. But a decision late in the week solidified this week's designee. This week's Loose Unit is the Alaska Public Offices Commission (APOC). On Thursday (3/3/2022), APOC commission members overruled staff recommendations on larger campaign limits, which eliminated the contribution limits. This stems from a Ninth Circuit ruling last year on a case brought by the Alaska Republican Party and some individuals challenging Alaska's $500 per year individual-to-candidate contribution limit. After the decision, APOC staff put new limits in place ($1,500/year individual to candidate and $3,000 PAC to candidate). Many questioned if they could do that, but all the candidates followed the new limits. Very loose. But with the commission's 3-2 vote, they overruled staff and nixed all the limits, exactly what the court ruled. Hyper loose. The commission said it's up to the Legislature to resolve this:
In light of the Ninth Circuit Court of Appeals ruling in Thompson v. Hebdon, APOC staff issued a draft advisory opinion concerning contribution limits. Staff recommended that the limits in effect prior to those struck down as unconstitutional be revived and adjusted for inflation.
On Monday, February 28, 2022, the Commission held a meeting to consider staff's draft opinion and on March 3, 2022, issued its Final Order disapproving the draft opinion. Accordingly, until the Alaska State Legislature takes action on this issue, there are no longer any individual-to-candidate; individual-to-non-political party; non-political party group-to-candidate; and non-political party group-to-non-political party contributions limits for Alaska's state and local elections.
Maybe the Legislature passes a bill this year, but that is a big maybe. Some argue that people can make unlimited donations to PACs after Citizens United, which is true. But I have been involved and ran PACs. It's not as simple as just giving money directly to a candidate. Someone has to set it up, run it, do all the reporting, and no coordination is allowed with the candidate. Now, someone could write a check to a legislative or gubernational candidate for $50,000 or $100,000 or more. The whole situation is maximum loose.
If you have a nomination for this week's Loose Unit, or if you have any political news, stories or gossip (or any old pics of politicians or public officials) please email me at [email protected]