Yesterday was the spring equinox, although it feels far from spring in Alaska. We are more than two months into the legislative session and the end is nowhere in sight. Nearly everyone agrees that they will likely go to the 120 day constitutional limit, which would be mid-May. They were able to finish last year in 68 days because of Covid. But they never held a joint session for confirmation votes, which led to a lawsuit.
A friendly message and reminder to all our readers, the Landmine is made possible by myself and a team of awesome Alaskans. It takes a lot of work to provide the content we do. I am now in Juneau for the session, which means paying rent for the place I'm staying at. If you enjoy the content we provide, please consider making a one time or recurring monthly donation. You can click here to donate. We have a donation system that makes it super easy. We would really appreciate  it. And thanks to everyone who has been supportive!
The Legislature 
Committees continue to hold bill and confirmation hearings. Some are more exciting than others. During a Senate Judiciary Committee on Wednesday (3/17/2021) Senator Lora Reinbold (R – Eagle River) grilled nominees to the Alaska Commision on Judicial Conduct about abortion and the role of the courts. Keep in mind, the Judicial Conduct Commission looks at the behavior of judges, not how they rule. One of the people she grilled was Jane Mores, who is a lawyer and the sister of Senator Shelley Hughes (R – Palmer). Reinbold kept asking Mores about how judges rule. She kept referring to judges as "legislating from the bench." Mores responded in a professional and polite way that this is not the role of the Commission. Reinbold kept going. At one point Senator Hughes gave an example that if the legislature passed a bill banning guns, it would be appropriate for the courts to strike that down. Reinbold did not like that, and told Hughes, "I would really like her to answer. Not the sister for the sister."  Mores went on in a classy way to explain to Reinbold the role of the courts and the role of the Judicial Conduct Commission. Then Reinbold stated talking about what she called "legislative supremacy," whatever that is. Reinbold's stunning lack of understanding and contempt of the judicial branch is disappointing. But what is more disappointing is how her colleagues have let her chair this Committee. You can watch the whole thing here.
Reinbold was just getting warmed up. Later that day Legislative Council met. Reinbold's colleagues felt it appropriate to make her vice chair of that committee. Something I'm sure they are all regretting. The meeting was wild. They spent ten minutes trying to approve the minutes for the previous meeting. Reinbold kept going off on masks. At one point Senator Bert Stedman (R – Sitka) got angry and basically said can we just approve the damn minutes. Reinbold kept going. Representative Sara Hannan (D – Juneau), who chairs the committee, repeatedly ruled Reinbold out of order. Hannan, a retired high school teacher, went into full teacher mode. Who knew Hannan's time teaching was perfect practice to deal with the legislature. As one member of the Senate Majority told me, "At least someone in our branch was finally willing to stand up to her. Too bad it wasn't one of us." The rest of the meeting was similar. Senate President Peter Micciche (R – Soldotna) tried to talk her down during the fifth or sixth at ease. Reinbold frustratingly exclaimed, "Thanks for your input, Peter!" You can watch the meeting here. Here is a brief summary of the meeting:
The House held a rare floor session on Saturday (3/20/2021). One of the items was to approve the new version of Mason's Manual. That requires a 2/3 vote, or 27 votes. After an hour of amendments from the Republican Minority, the vote failed 26-6. Eight members were excused, including three Majority members. They will do a reconsideration vote tomorrow, but it's embarrassing and telling they held a floor session without the votes.
The House Majority Coalition announced this week that Representative Geran Tarr (D – Anchorage) is back in their caucus. Last month Tarr sent a bizarre letter to Speaker Louise Stutes (R – Kodiak) announcing she was out the caucus unless her demands were met. I guess they figured it out! During a House Majority Press conference on Thursday (3/18/2021), Stutes repeatedly said they are "21 strong," which in a 21 member majority is a bit of an oxymoron. Especially considering in the letter Tarr sent in February she said, "Belonging to a group whose critical leadership roles were extracted by threats to join the Republican caucus, instead of careful consideration of what's best for Alaskans, would violate my commitment to honorable public service." Ok!
Governor Mike Dunleavy's (R – Alaska) new selection for attorney general, Tregg Taylor, is scheduled to have a confirmation hearing before the Senate Judiciary Committee on Wednesday. I guess Dunleavy changed his mind on cooperating with her committee after he said he would not in the scathing letter he sent her last month. That is disappointing. Guarantee that hearing will be lit.
Senator Jesse Kiehl (D – Juneau) did an epic roast of his colleague Senator Scott Kawasaki (D – Fairbanks) for his 46th birthday. All I can say is you need to watch this. More floor speeches need to be like this.
Other Happenings 
Senator Natasha von Imhof (R – Anchorage) hired Bryan Schroder as a staffer. Schroder, a Trump appointee, served as the United States Attorney for the District of Alaska from 2017 to 2021. President Biden did not keep him. Seems like an odd jump from a job that required confirmation by the U.S. Senate. Schroder is married to Senator Lisa Murkowski's (R – Alaska) cousin. I have a theory on this hire…
Correction: Schroder is married to Murkowski's cousin, not sister, which I initially wrote.
Governor Dunleavy hired Christa McDonald as a project coordination. Congrats, Christa! She has worked as a legislative staffer in the past and is married to Daniel McDonald, who is the communications person for the Senate Majority.
The United States and China held a high level summit in Anchorage this week. Tensions were high as each side accused the other of all kinds of stuff. It was pretty loose. Reporter Nat Herz did an awesome story about it. Apparently there was no security.
A source reported a meeting of District 14 Eagle River Republicans had a surprise guest this week. Apparently Joey Merrick, husband of Representative Kelly Merrick (R – Eagle River) showed up to their meeting and was ready to record! He was told he couldn't record the meeting. Merrick did not want the minutes of the previous meeting adopted, though he's not even a voting member. My source reports, "He came in acting like he was running a Union meeting telling us how to vote. Demanded a list of all leadership roles and precinct leaders to try and fill with his 'people' he also has no voice and isn't a member of the D-14 Republican Party. He was upset that the board supports recalling Kelly Merrick." Very loose. I wish I had been there.
This Week's Loos Unit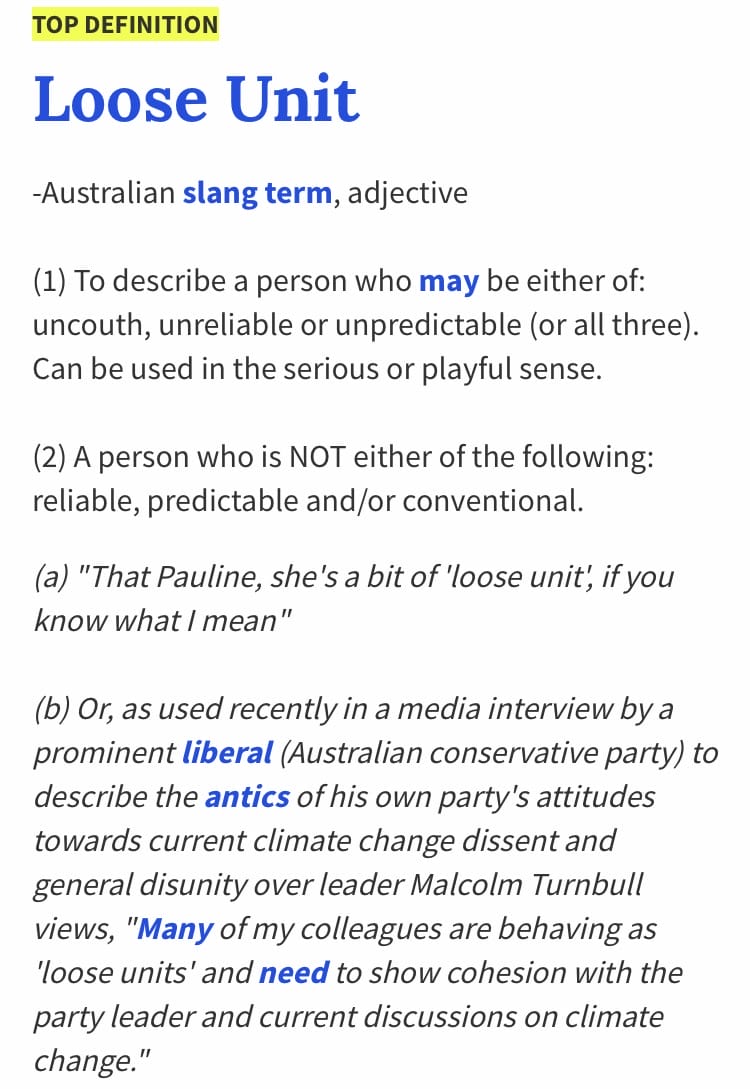 Joey Merrick was definitely in the running this week. But this week's designee is clear. This week's Loose Unit is Pat Higgins. Higgins, who is once again running for the Anchorage School Board, attended an extremely woke Alaska Center candidate forum this week. It was done virtually due to Covid. If Higgins were in the Marshall Islands, no one would even know! During a question about safety for LGBT students, Higgins got loose. He started out talking about how he has been against discrimination for a long time. He then tried to say LGBT but instead said, "NTGB, let me get that right, NGTBQ, and the others." But where it got real loose was at the end. After his answer, thinking he was on mute, he whispered to someone in the room with him, "Sound ok? For this group." I guess his answers change depending who he is talking to. Classic Loose Unit! Check it out below. The reactions are priceless. You can watch the entire thing here, start at 58:18
If you have a nomination for this week's Loose Unit, or if you have any political news, stories or gossip (or any old pics of politicians or public officials) please email me at jeff@alaskalandmine.com.