If the session goes to the constitutional 121-day limit, which most people assume it will, we are at the halfway mark. The House finance subcommittees presented their closeouts to the full Finance Committee. Public testimony on the budget is scheduled this week in the House Finance Committee. Public testimony on the Senate defined benefit pension bill is also scheduled this week. Several bills involving social issues were heard in House committees. After being totally replaced, the new members of the State Compensation Commission voted unanimously to give legislators a $34,000 pay raise. And a meeting of the House Education Committee was abruptly ended after Representative Jamie Allard (R – Eagle River), the co-chair, went fully off the rails. Things are starting to get exciting!
A friendly message and reminder to all our readers. The Landmine is made possible by myself and a team of awesome Alaskans. We worked hard on all of our election coverage. I am back in Juneau for the fifth session in a row to report on the Legislature. If you enjoy the content we provide, please consider making a one time or recurring monthly donation. You can click here to donate. We have a donation system that makes it super easy. We would really appreciate it. And thanks to everyone who has been supportive!
Alaska House Republicans steer clear of budget cuts in first review of spending plan
The following is an excerpt from this week's edition of the Alaska Political Report. You can click here for more information about the Political Report. A subscription is $1,299/year per organization. Discounted pricing is available for non-profits and government entities. Our coverage of the budget starts with the governor's proposed budget in mid-December and we track everything in detail through the entire process. If you have any questions or would like to subscribe, please email jeff@akpoliticalreport.com.
Billions of dollars of state spending. Dozens of meetings over more than a month.
But the 19 House subcommittees charged with reviewing and proposing budgets for Alaska's government agencies did not adopt a single substantive budget cut or efficiency measure.
Each House subcommittee is charged with reviewing the budget for a single agency, and they finished their work last week.
Under the leadership of a new, mostly-Republican majority — many of whose members ran on cutting the state budget — the committees' inability to identify programs or line items for reductions is a compelling example of how hard that task actually is.
One example: After nine meetings, the subcommittee for the Department of Health, chaired by Fairbanks Republican Rep. Will Stapp, made no substantive cuts to the agency's $3.1 billion budget.
It did swap out $4 million in permanent spending increases with a one-time $4 million increase for the Section of Epidemiology. And it cut $2.6 million to pay for the extension of postpartum Medicaid coverage — but only because separate legislation advancing outside the budget process includes the same amount of money in an attached fiscal note.
This kind of light touch seems to contrast with Stapp's campaign rhetoric, which said the state needs to "reduce operational spending and develop our bureaucracies to operate more efficiently." "The time for throwing money at problems without tangible and measurable results is at an end," Stapp wrote on his campaign website.
In fairness, Stapp has been in office for just two months — the same as several of his Republican colleagues who also ran on fiscal discipline and similarly proposed no or minimal cuts in the subcommittees they chaired, including Anchorage Rep. Julie Coulombe and Fairbanks Rep. Frank Tomaszewski.
Stapp told us: "We have a structural problem with spending and revenue. We tried to keep the growth of the operating budget down, but even a flat budget is a lot, with inflation." Reductions don't happen overnight, Stapp added, and said he supports a spending cap.
But other veteran Republicans, Tok Rep. Mike Cronk and Palmer Rep. DeLena Johnson, also failed to identify any cuts in the subcommittees they led. In fact, they signed off on increases to many state agencies — including the Legislature, which budgeted an extra $7.50 a day for staffers' housing allowances to account for the cost of living in Juneau.
The process isn't over, and it's likely that some of the subcommittee members will propose amendments — some with cuts, some with additions — in the next step of their work, when the full House Finance Committee considers the budget proposal. Coulombe told us that she plans to introduce amendments in the full committee to reduce or reallocate spending.
Cronk, in an interview, told us, "We were thorough in the process, kept the budget flat, and did not add anything in the subcommittees I chaired."
Tomaszewski, in an interview, also told us: "We will have another crack at it in the full finance committee. There is a lot to drill down to in these departments."
But there does not appear to be much support from the House majority to reduce spending.
Johnson, the operating budget chair for the full finance committee, told us: "A lot of cuts have already been made. The governor did not introduce a bloated budget."
With Republicans being in control of the House, it would not be popular to offer large cuts to the proposal already introduced by GOP Gov. Mike Dunleavy. And some members told us that when they brought up ideas for cuts, they got push back from Dunleavy's administration.
We'll be following each step of the way — stay tuned.
Other Happenings
The House Finance Committee will hear public testimony on the supplemental budget, operating budget, and Mental Health budget this week. If you want to testify, be sure to check the Legislature's website under "Daily Schedule" for what regions they will be hearing from on each day.
Monday at 3 pm – House Bill 79 (supplemental budget)
Tuesday at 1:30 pm – House Bill 39 (operating budget) and then House Bill (Mental Health budget)
Tuesday from 5-8 pm – House Bill 39 (operating budget) and then House Bill (Mental Health budget)
Wednesday from 2-4 pm House Bill 39 (operating budget) and then House Bill (Mental Health budget)
Wednesday from 5-8 pm – House Bill 39 (operating budget) and then House Bill (Mental Health budget)
Thursday from 2:30-3:30 pm House Bill 39 (operating budget) and then House Bill (Mental Health budget
The Senate Labor and Commerce Committee will hear public testimony on Senate Bill 88, the defined benefit pension bill for state employees on Monday and Wednesday at 1:30 pm.
House committees heard several bills this week dealing with social issues. The House Education Committee heard House Bill 105, Governor Mike Dunleavy's (R – Alaska) bill on sex and reproductive education in public schools. The House Labor and Commerce Committee heard House Bill 99, Representative Jennie Armstrong's (D – Anchorage) bill that would prohibit discrimination based on sexual orientation or gender identity or expression. And the House Health and Social Services Committee heard House Bill 43, Representative Sarah Hannan's (D – Juneau) bill that aims to ban conversion therapy.
When the conversion therapy bill was being heard, it got awkward when Representative Jesse Sumner (R – Wasilla) asked about the section of the bill that "does not apply to counseling that provides support and assistance to an individual undergoing gender transition or counseling that provides acceptance, support, and understanding of an individual or facilitates an individual's coping, social support, and identity exploration and development, including sexual orientation- neutral interventions to prevent or address unlawful conduct or unsafe sexual practices, or counseling that does not seek to change sexual orientation or gender identity." This gender ideology nonsense is so convoluted that even the sponsor of the bill could not give a coherent response.
You can see the interaction here:
A House bill from Rep. Hannah aims to ban conversion therapy. But part of the bill also talks about gender identity. It's gets awkward when Rep. Sumner asks if it would apply to someone who changes their gender but are attracted to people of their former gender. #akleg pic.twitter.com/A6hOSaIluO

— The Alaska Landmine (@alaskalandmine) March 17, 2023
A meeting of the House Education Committee on Friday morning went fully off the rails. Representative Allard, who was chairing the meeting, continually berated two officials from the Department of Education and Early Development, as well as her colleagues on the committee. Her behavior was beyond unprofessional. She was extremely mean and nasty throughout the entire meeting. It was so bad that Representative Justin Ruffridge (R – Soldotna), the other co-chair, eventually made her end the meeting. You can read this Landmine article for more detail. And to really understand how bad the meeting was, you can watch it here. Allard publicly berating officials from the Dunleavy administration did not go unnoticed by people in the Governor's Office. She's going to have an interesting week.
This Week's Loose Unit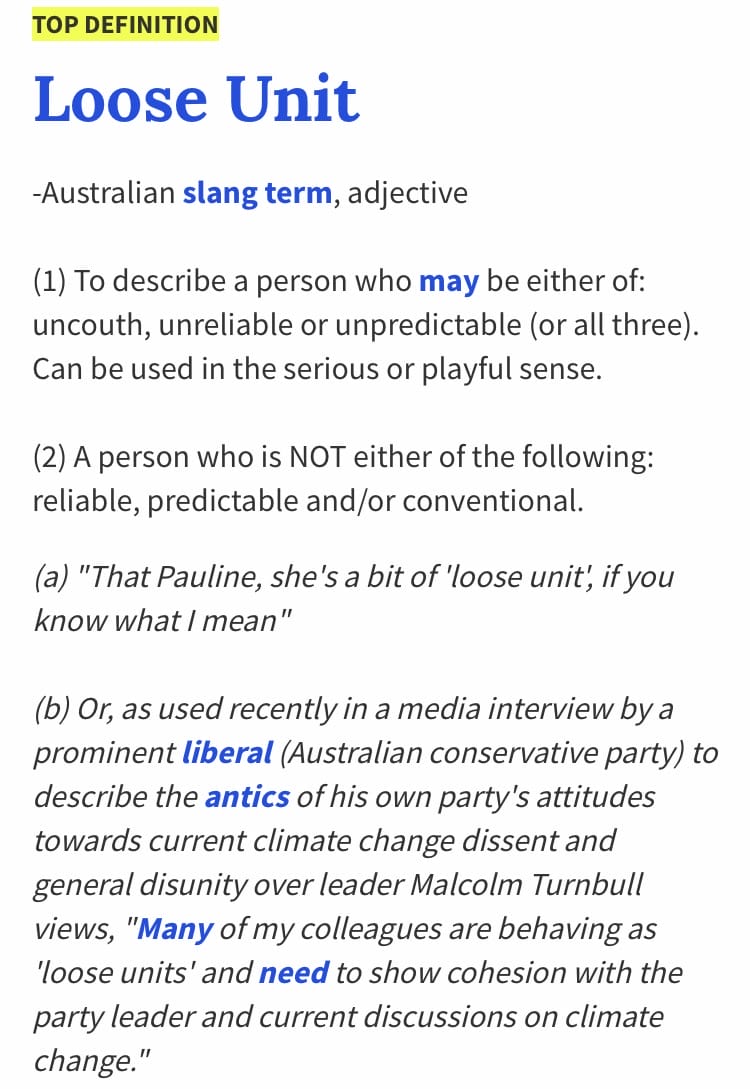 In almost any other week, Allard would have been a dead ringer for the Loose Unit. But as hard as it is to believe, a development earlier in the week made this week's designee clear. This week's Loose Unit is a six-way tie between Governor Dunleavy, Miles Baker, Donald Handeland, Larry LeDoux, Jomo Stewart, and Duff Mitchell.
For some background, on Monday the State Officers Compensation Commission noticed a meeting for Wednesday. I was told by a source they were going to increase pay for legislators by $34,000 a year. I started looking into what was going on. The Legislature already rejected the commission's recommendations for pay increases for the governor, lieutenant governor, and department heads.
When I asked Larry Persily, who was previously on the commission, what the meeting was about, he told me he had just got word that he had been removed from the commission by Dunleavy. Then I learned that Dunleavy had sacked two other members of the five-member commission. I also learned that the chair, Kurt Olson, has resigned, and the other member had also resigned due to getting a job in the Dunleavy administration. All around very loose. But how could the commission have a meeting the next day with no commissioners? I published this story on Tuesday night about what was going on.
On Tuesday night, the only new member on the roster was Donald Handeland. The other four names were still the former commissioners. Keep in mind the meeting noticed on Monday was on Wednesday at 1 pm. On Tuesday I learned that Miles Baker, Larry LeDoux, and Jomo Stewart were the three of the other four members. The fifth was a mystery until right before the meeting started. That was Duff Mitchell.
The meeting was about as Soviet as you could imagine. In the 15-minute meeting they elected a chair, waived the 20-day meeting requirement for the meeting that was already underway, amended the previous report to increase legislative pay by $34,000 a year, and heard public testimony. Because of the short notice only one person testified. All votes were unanimous. The process was maximum loose.
I have been advocating for increased pay for legislators for years, but this process was a fucking joke. Dunleavy made some kind of deal with senators to make this happen. And the public will likely never know what that deal was. All five members of the commission went along with the farce. Loose and disappointing. They all need to be watched very closely for any kind of contracts or rewards they might receive.
If you have a nomination for this week's Loose Unit, or if you have any political news, stories or gossip (or any old pics of politicians or public officials) please email me at jeff@alaskalandmine.com.