The filing deadline to run for the Alaska Legislature has come and gone. There were several last minute filers including yours truly. There continues to be a rise in COVID-19 cases in Alaska. Despite the rise, and warnings to avoid large gatherings, there were several protests against racial injustice across the state this week. And there is talk of the legislature reconvening in Juneau.
A friendly message and reminder to all our readers, the Landmine is made possible by myself and a team of awesome Alaskans. It takes a lot of work to provide the content we do. If you enjoy the content we provide, please consider making a one time or recurring monthly donation. You can click here to donate. We have a donation system that makes it super easy. We would really appreciate it. And thanks to everyone who has been supportive!
The Legislature
Several legislators want to reconvene in a special session to deal with an issue involving the $290 million in small business grants they recently approved. When they approved the funding it was only to businesses that had not received federal loans or grants. What many are now realizing is that a lot of Alaska businesses don't qualify for the small business grants being administered by AIDEA. So now many want to return to fix this. Sources report that before they return, if they do, the Finance Committees will do a bunch of the work up front. They would then reconvene in a special session that would probably only last a few days. To go into a special session they would need a 2/3 of the legislature. Alternatively Governor Mike Dunleavy (R – Alaska) could also call them back.
Other issues they may also deal with would be extending the protections against evictions they passed during session. Those expire on June 30. And there very well may be another attempt to pass an additional $1,000 stimulus dividend. The PFD scheduled for October has been moved to July. That is $1,000 but will be paid out of the Constitutional Budget Reserve. Dunleavy vetoed a billion dollar transfer from the Earnings Reserve to the principal of the Permanent Fund. A $1,000 dividend would cost around $700 million. Most of the legislators are up for reelection and many have tough primary races. So they aren't all thrilled about the prospect of returning to Juneau.
The filing deadline to file to run for the legislature was June 1. Eight incumbents have no primary or general election opponent. They are:
Senator Tom Begich (D – Anchorage)
Representative Mike Prax (R – North Pole)
Representative Harriet Drummond (D – Anchorage)
Representative Geran Tarr (D – Anchorage)
Representative Zack Fields (D – Anchorage)
Representative Laddie Shaw (R – Anchorage)
Representative Sara Hannan (D – Juneau)
Representative Bryce Edgmon (I – Dillingham)
Update: There are eight candidates who are unopposed. The original version said seven. Representative Prax had a Democratic opponent but the person was denied because they did not have a financial disclosure on file.
So, congrats to them! Notice only two Republicans, Shaw and Prax, are unopposed. Republicans are great at going after their own. Also notice that Begich, Tarr, and Fields, who make up Senate District J (Begich is the Senator and Tarr and Fields are the Representatives for Districts 19 and 20) are all unopposed. I guess everyone in that district really approves of the work they are doing! That and the fact that a Republican winning in any of those districts would take more than a miracle.
Two races will be decided in the primary as there is no opponent in the general. They are:
Senate District R (Republican primary)

Senator Bert Stedman (R – Sitka)
Michael Sheldon

House District 17 (Democratic primary)

Representative Andy Josephson (D – Anchorage)
Linda Hobert (Undeclared in Democratic primary)
There are several races that will be decided in the primary even though there is a general opponent. Some districts will just always elect a Republican or Democrat. And there are some races that will be decided in the general. Some examples of those are the race between Representative Lance Pruitt (R – Anchorage) and Democrat Liz Snyder. Pruitt barely beat her last time, and she has already raised a ton of money. Representative Sarah Vance (R – Homer) will face Kelly Cooper, who is running as an Independent by petition, in the general. Vance has definitely done some things over the last few sessions to give ammunition to her opponent.
There are a ton of other interesting races. Stay tuned for an article that goes into more detail on them all. A few that stand out are Senator David Wilson (R – Wasilla), who has a six-way Republican primary! And Senator Josh Revak (R – Anchorage). Revak has a three-way Republican primary that includes Disco Ray Metcalfe. And Anchorage School Board Member Andy Holleman filed last minute as a petition Independent. So the general will be three people, Holleman and the winners of the Democratic and Republican primaries. There are two Democrats running in that primary. Never a dull moment in Alaska politics.
Other Happenings
Josh Revak hired Tom Wright to be his campaign manager. Wright recently worked for Senator Mia Costello (R – Anchorage). Before that he worked for former Speaker Mike Chenault and other former speakers for years. Wright has a ton of experience in the legislature and also running campaigns. Nice grab by Revak.
Assemblymember Jamie Allard, who was recently elected to the Assembly from Eagle River, has already proven to provide the content I knew she would. During discussion of a resolution celebrating the "I can't Breathe" rally last weekend Allard couldn't help herself. After a woman spoke Allard addressed her and started talking about her Chilean heritage. She spoke about the dictator Augusto Pinochet and the thousands he murdered. Not sure how that relates to a resolution about race as Pinochet was a right wing authoritarian who overthrew an elected government (with the help of the United States). His enemies were socialists. She also said she was voting for the resolution even though she was against it. It was real weird. She said the resolution was "signal virtuing" (she meant to say virtue signaling). You can watch it here.
Large protests against racial inquality continue to be held in Anchorage and around the state despite the rise in COVID cases and warnings from Dr. Anne Zink. There was also a protest at the Park Strip on Saturday from healthcare workers who took a knee to show solidarity with the protestors. I find that a bit odd because my friend, whose elderly wife is in the hospital and is very sick, is not allowed to visit her. I have no issue with people protesting and I agree that there is racial inequality and injustice in our country. I just hate hypocrisy and double standards, regardless who it involves.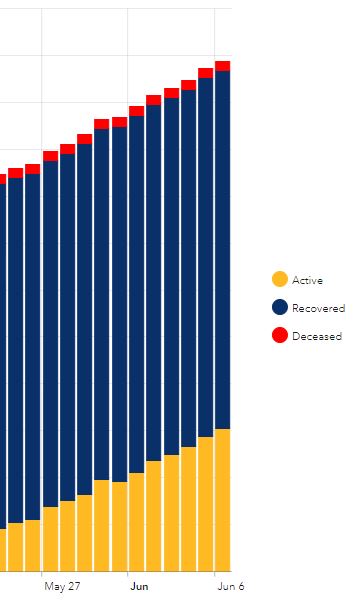 A Zoom meeting of the Kenai Peninsula Borough Assembly got very loose this week. The meeting was zoom-bombed by Russian gay porn! After I tweeted about it someone who was watching the meeting sent me screen shots! The looks on the Assemblymembers faces are priceless. Click on the tweet thread for the pics. As one commenter stated, "They must be shocked they didn't go blind."
Sources report the Kenia Peninusla Borough Assembly meeting via Zoom was just zoom-bombed with gay porn! Lasted about 3 seconds. Super loose! 86 people were part of the meeting.

— The Alaska Landmine (@alaskalandmine) June 3, 2020
By now everyone has surely seen President Trump's tweet targeting Senator Lisa Murkowski (R – Alaska). Regardless of how you feel, the 2022 election in Alaska is gonna be lit!
Few people know where they'll be in two years from now, but I do, in the Great State of Alaska (which I love) campaigning against Senator Lisa Murkowski. She voted against HealthCare, Justice Kavanaugh, and much else…

— Donald J. Trump (@realDonaldTrump) June 4, 2020
The drama on Campbell Lake continues. Someone put up a metal barricade on the north public access easement. I have heard from at least one person a day for the past few weeks, often times more than that, about accessing the lake. The Muni has done nothing since the joint statement with the State of Alaska was issued in December affirming that Campbell Lake is a public lake. We are working on a follow up article on this. We have contacted the Muni for a statement. Stay tuned.
1/2 Part of the north public access easement to Campbell Lake has been blocked with metal wire. We get at least one inquiry a day, often more than that, from people trying to access the lake. The MOA has done nothing to facilitate public access since the joint statement with the pic.twitter.com/T9Ez9KM0rN

— The Alaska Landmine (@alaskalandmine) June 7, 2020
The Black Lives Matter protest in Palmer yesterday was peaceful despite some concerns after a video was posted by 907Freedom. In the video, LD Howard, who is running for State House in the Valley, said Palmer Mayor Edna DeVries (who he pronounced de vry es lol) gave him and his people a green light for providing police "backup" which would include them "sweeping the area." If you have not seen the video it's definitely worth checking out. Some people really like to play soldier. I'm happy it was peaceful without incident.
This Week's Loose Unit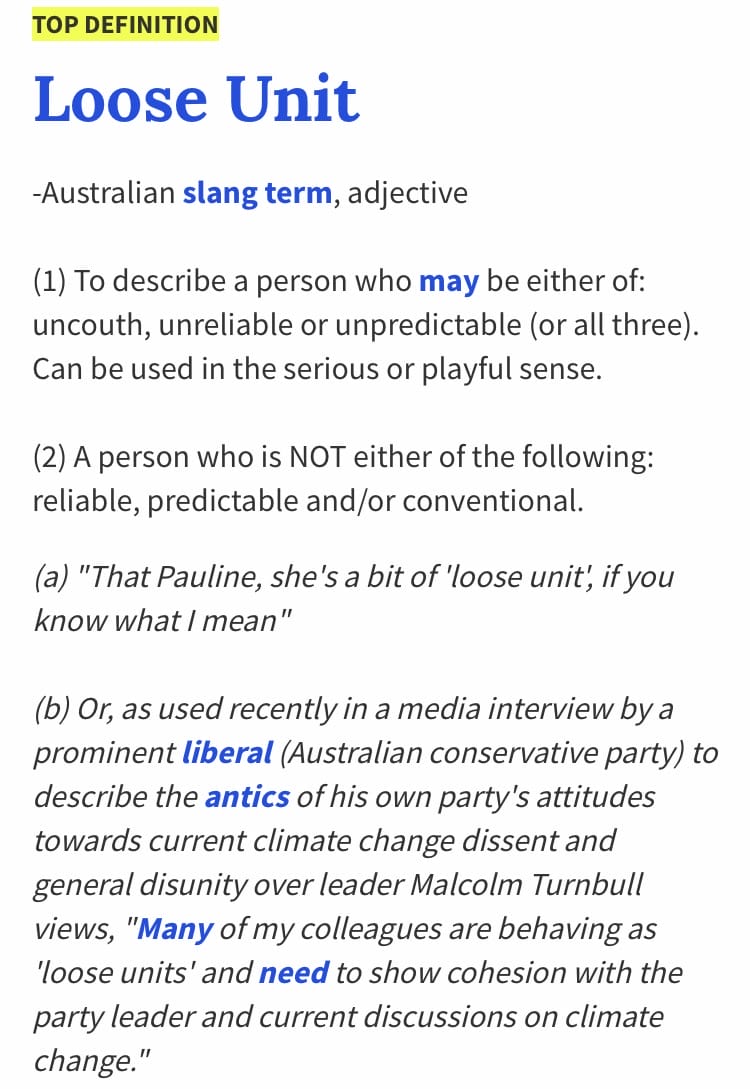 This week, like most others, had a lot of candidates. But something that happened on Friday made this week's designee clear. This week's Loose Unit is a tie between Anchorage Mayor Ethan Berkowitz and several members of a protest he spoke at on Friday on the Park Strip. There were a lot of people there. He was not wearing a mask! Very loose. As he was speaking he was heckled by many in the crowd. He spoke about the history of injustice in the country but also the promise that there will be liberty and justice for all. A woman kept shouting, "What are you gonna do!" "What the fuck are you gonna do!" Several people said, "Shut up, Karen!" It was also very loose. There were also calls to "Defund the police!" Lots of foul language. When Berkowitz said it was "your police" he was booed by many in the crowd. At that point one of the organizers interrupted and said, "Hey guys, I totally respect everything that you are saying right now. But I'm going to ask that we be respectful of each other." Peak loose. He concluded by saying, "We are doing COVID together! We are doing the economy together! And we are doing civil justice together! So let us be just and let us be righteous. At least he put his mask back on when he was done.
If you have a nomination for this week's Loose Unit, or if you have any political news, stories or gossip (or any old pics of politicians or public officials) please email me at jeff@alaskalandmine.com.