Despite the cooler than normal temperatures, it's finally starting to feel like summer has arrived. And it couldn't have come sooner after that damn winter. The budget, passed by the Legislature on May 18, has still not been transmitted to Governor Mike Dunleavy (R – Alaska). He has 20 days to act on vetoes (excluding Sundays) once it is sent to him. The new fiscal year starts on July 1. Dunleavy arrived in Germany to speak about Alaska at the SuperReturn International in Berlin this week. Some politicos are on the move. And some really weird shit happened this week that resulted in a three-way tie for this week's Loose Unit!
A friendly message and reminder to all our readers. The Landmine is made possible by myself and a team of awesome Alaskans. I just got back from Juneau for my fifth session in a row reporting on the Legislature. If you enjoy the content we provide, please consider making a one time or recurring monthly donation. You can click here to donate. We have a donation system that makes it super easy. We would really appreciate it. And thanks to everyone who has been supportive!
Politicos on the Move
Greg Smith is leaving his role as the legislative liaison at the Department of Commerce to become the new communications director for the Alaska Seafood Marketing Institute. Congrats, Greg! Before going to Commerce, Smith worked as a legislative staffer for Representative Andi Story (D – Juneau). Smith is also a member of the Juneau Assembly.
Brian Fechter recently just started as the equity fund director for the Small Business Development Center at UAA – a venture capital fund to invest in small businesses in Alaska. Congrats, Brian! Previously, Fechter served as the deputy commissioner for the Department of Revenue. He left earlier this year after Adam Crum was appointed commissioner.
Lisa Sauder is leaving her role as the CEO of Bean's Cafe after ten years to become the executive director for Alzheimer's Resource of Alaska. Congrats, Lisa!
Governor Dunleavy appointed Tuckerman Babcock to the Board of Regents. This came after the Legislature rejected Bethany Marcum on May 9. But Alaska law says Dunleavy should have appointed someone within three days after Marcum was rejected. Dunleavy waited 22 days.
This Week's Loose Unit(s)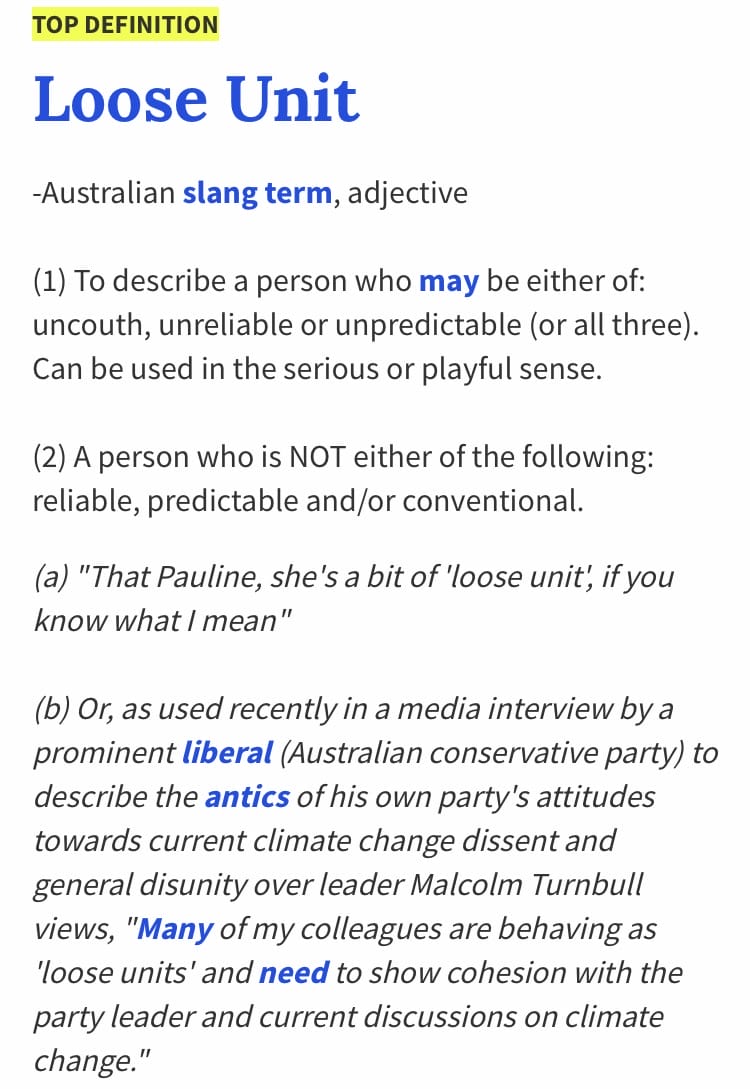 As weeks go, this was a really loose one. In fact, it was so loose that I could not pick just one Loose Unit. So this week's Loose Unit is a three-way tie between Jeremy Cubas, Tlingit & Haida President Richard Peterson, and Environmental Conservation Commissioner Jason Brune.
First, Jeremy Cubas. You probably read the about how Governor Dunleavy's pro-family adviser Jeremy Cubas resigned after excerpts from his podcast were published in an article by Nat Herz. The article was titled "Alaska Gov. Dunleavy's policy adviser who said 'divorce is worse than rape' resigns." When I first saw the article I thought maybe he just made one dumb statement. Turns out it was way worse.
This dude embodies the term Loose Unit. In addition to saying divorce is worse than rape, he said you can't rape your wife, talked positively about Hitler, called MLK a loser, and said people should "get violent" with transgender activists. It's hard to imagine it getting any looser than that. But according to the article, before the article was published Cubas stood by everything he said.
The next day he released a video statement on Twitter. He started by addressing "all the pussies out there that are crying and shitting themselves because of some of the things I said on the podcast." He went on to tell people to "go fuck yourself" and "fuck off." He concludes by saying, "You can't cancel me. You can's stop me. If you really want to stop me you're going to have to fucking kill me." If you are going to double down I guess that's the way to do it. This is maximum loose behavior.
Second, Richard Peterson. On Thursday, I published an article detailing how the new owners of the Driftwood Hotel in Juneau – Tlingit & Haida – had not honored the reservations of multiple guests who were staying there for session. One person, who has stayed there for 15 years, was kicked out. Many others were told their reservations were not valid but could stay if they paid nearly six times as much per night. It was at best horrible management, and at worst a shake down. The situation by itself was very loose. But then Peterson decided to go full Loose Unit and issue a statement about it. His statement partially said:
"The article is also vast with misinformation and inaccurate accounts of a small number of guests who were displeased with the outcome of their request to extend their stay at the Driftwood under the Legislative rate and beyond the terms of the agreement they established and signed under the previous owner." 
But it's Peterson's statement that includes misinformation and inaccurate statements. Nearly a dozen guests who were staying there for session dealt with the horrible management practices of the new owners. Very loose.
For decades, legislators and staff have stayed there without issue. As soon as Tlingit & Haida took over they started treating their guests horribly. Peterson even admitted to me on a May 18 call – that Tlingit & Haida requested – that he was only aware of the issues of two guests who were there for session. He clearly had no idea just how bad the problems were. All the people who experienced this and talked to me are good and honest people. They had no reason to make this stuff up. I myself experienced how bad the new owners are. I have stayed there since 2019.
I also find it laughable that several people have resorted to saying this is somehow about race. It's about bad service, nothing more. I have for years defended the session being in Juneau. But after seeing how many Juneau residents detest the people who come to Juneau for session, I am really starting to think the session should be moved to the road system. I'm positive the Mat-Su would welcome the session. And the state already owns a bunch of land in Willow that was acquired in the 1970s when the people voted to move the capital.
And finally, Jason Brune. Brune recently sent a lengthy letter to EPA Administrator Michael Regan. The letter was highly critical of how the EPA treats Alaska. Which is fair. But Brune went fully loose with some of his references. He said Alaska is a "puppet" and "servant" to the EPA. And after making whips and handcuffs references said, "In short? We're the sub to EPA's Dom." Classic Loose Unit behavior. I guess Brune got extra excited for Pride Month. He also copied Senator Lisa Murkowski (R – Alaska), Senator Dan Sullivan (R – Alaska), and Congresswoman Mary Peltola (D – Alaska). Very loose!
If you have a nomination for this week's Loose Unit, or if you have any political news, stories or gossip (or any old pics of politicians or public officials) please email me at jeff@alaskalandmine.com.