Summer is here but the wind sure is blowing in Southcentral. Several power outages have been reported today in South Anchorage. Governor Mike Dunleavy (R – Alaska) announced his budget vetoes this week, totaling some $200 million – nearly half of which was a 50% cut to the $175 million in extra student spending the Legislature approved. Anchorage mayoral candidate Suzanne LaFrance held her campaign kickoff this week. Anchorage Mayor Dave Bronson announced some new members of his team. And a large homeless camp has formed on Third Avenue that no one in the city seems to want to address.
A friendly message and reminder to all our readers. The Landmine is made possible by myself and a team of awesome Alaskans. I recently got back from Juneau for my fifth session in a row reporting on the Legislature. If you enjoy the content we provide, please consider making a one time or recurring monthly donation. You can click here to donate. We have a donation system that makes it super easy. We would really appreciate it. And thanks to everyone who has been supportive!
I am excited to announce that the production company I co-own with Scott Jensen, Tudor Road Studios, is working with the Mount Marathon Race to provide live coverage of all three races on July 4! There will also be a pre-race show on July 3 at 6:45 pm. If you aren't in Seward but want to watch the action, make sure to tune in! We have a big team which includes commentators, camera operators, drone operators, and even me doing some man on the street interviews!
Dunleavy's $200 million in budget vetoes
The following is an excerpt from this week's edition of the Alaska Political Report. You can click here for more information about the Political Report. A subscription is $1,299/year per organization. Discounted pricing is available for non-profits and government entities. Our coverage of the budget starts with the governor's proposed budget in mid-December and we track everything in detail through the entire process. If you have any questions or would like to subscribe, please email jeff@akpoliticalreport.com.
Alaska Republican Gov. Mike Dunleavy released his line item budget vetoes Monday — a list that includes half of the $175 million in the one-time K-12 schools spending increase proposed by the state Legislature, or some $87 million.
The vetoes totaled $200 million in unrestricted general funds, and included items as small as a single position. Here's a breakdown of the highest-profile vetoes:
$1 million that the Legislature budgeted for public radio grants.
A $140,000 increase in grant funding to the Alaska Legal Services Corp., which provides legal help to low-income residents.
$2.5 million out of $5 million in grant funding the Legislature set aside for tourism advertising grants to the Alaska Travel Industry Association.
$375,000 for the Department of Corrections, Department of Family and Community Services and Department of Transportation to each hire a human resources technician to "address agency recruitment challenges."
$750,000 of a $1 million increase in funding for re-entry housing.
Rejected a $5 million increase for the Alaska Native Science and Engineering Program, whose leader, Herb Schroeder, is on non-disciplinary paid administrative leave.
$3.5 million out of a $5 million increase to the Head Start preschool program.
A $336,000 boost for five new positions for trail maintenance at Chugach State Park in the Anchorage area.
$100,000 for increased security at the Anchorage legislative office building. Lawmakers this year rejected a $300,000 request by Dunleavy to add funding for his own security detail.
$580,000 that lawmakers set aside to cover a 30-day special session.
A $550,000 capital grant to the Alaska Association of Chiefs of Police, requested by North Pole GOP Rep. Mike Prax, to create a "standardized policy manual" that could be used by departments across the state.
A $500,000 capital grant, requested by the office of Bethel Democratic Sen. Lyman Hoffman, to the Bering Sea Fishermen's Association for a research project to improve fisheries managers' ability to identify the origin of Western Alaska salmon caught in ocean fisheries.
$3.1 million in capital spending on road projects on the Kenai Peninsula and in the Anchorage area.
A $1.5 million capital grant to the city of Anchorage for a new cemetery in Eagle River.
$10.4 million of the $30 million in capital spending that the Legislature budgeted for major maintenance grants for schools.
$4 million of the $9.5 million lawmakers budgeted for the harbor matching grant fund program.
$35 million in maintenance and renovation capital projects at the University of Alaska's three main campuses.
$87.5 million in one-time K-12 schools spending, cutting the $680 per-student increase proposed by the Legislature to $340.
A $30 million deposit into the Community Assistance Fund, which sends grant funds to municipalities around the state to support government services.
Other Happenings 
Several legislators and education advocates were upset about Dunleavy's cut to the education funding increase. In a bizarre tweet, Senator Forrest Dunbar (D – Anchorage) was mad Dunleavy announced the education veto on Juneteenth. No clue what one has to do with the other. The Anchorage School District (ASD) sent a letter to Anchorage legislators asking them to override the veto. It takes 45 votes to override an appropriation veto and 40 votes for the Legislature to call themselves into a special session. Not sure who is advising ASD but the Legislature doesn't have the 40 votes to call a special session, let alone the 45 votes to override any of the vetoes.
Suzanne LaFrance, a former progressive member of the Anchorage Assembly, held her campaign kickoff for Anchorage mayor on Thursday night at the home of former Assembly member and former legislator Eric Croft and his wife Joanna. The co-hosts included several prominent Democrats and progressives. Former Representative Chris Tuck, a conservative Democrat who also filed for mayor, is expected to have his campaign kickoff event soon.
Anchorage Mayor Dave Bronson announced this week that he hired former Senator Mia Costello as his new director of legislative affairs. She's going to have a hard time getting meetings with most of the members of the Senate majority, especially the Senate Finance co-chairs. Bronson also announced he made Mario Bird his chief of staff. Bird has been acting chief of staff since April when Adam Trombley left. Bronson appointed Bird municipal attorney last year, but Bird failed to be confirmed by the Assembly.
A large homeless camp has developed on Third Avenue in Anchorage. There are dozens of tents and abandoned vehicles. It keeps growing and city officials don't seem to care at all. Several local businesses have been negatively impacted. Check out a recent podcast I did with Rob Cupples, who owns several rentals in the area with his wife, about just how bad things are down there.
Nick Begich, who unsuccessfully ran for U.S. House last year, told the Republican Women of Fairbanks this week that he's considering running again next year. He also said he's been meeting with people in D.C. about it.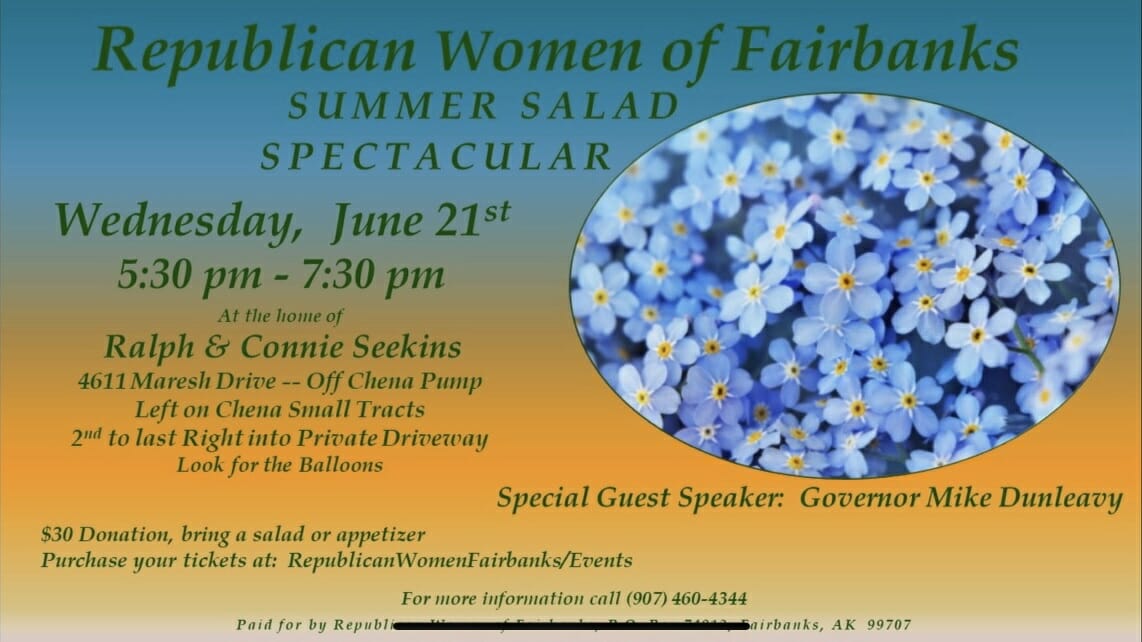 It looks like Tlingit and Haida bought another business, this time the Alaska Seafood Company. President Richard Peterson told the Juneau Empire, "If you look at what we do as a tribe a hotel makes sense and if you look at us as a tribe a fish processing plant makes sense." If they run it like the Driftwood it should be out of business in no time!
This Week's Loose Unit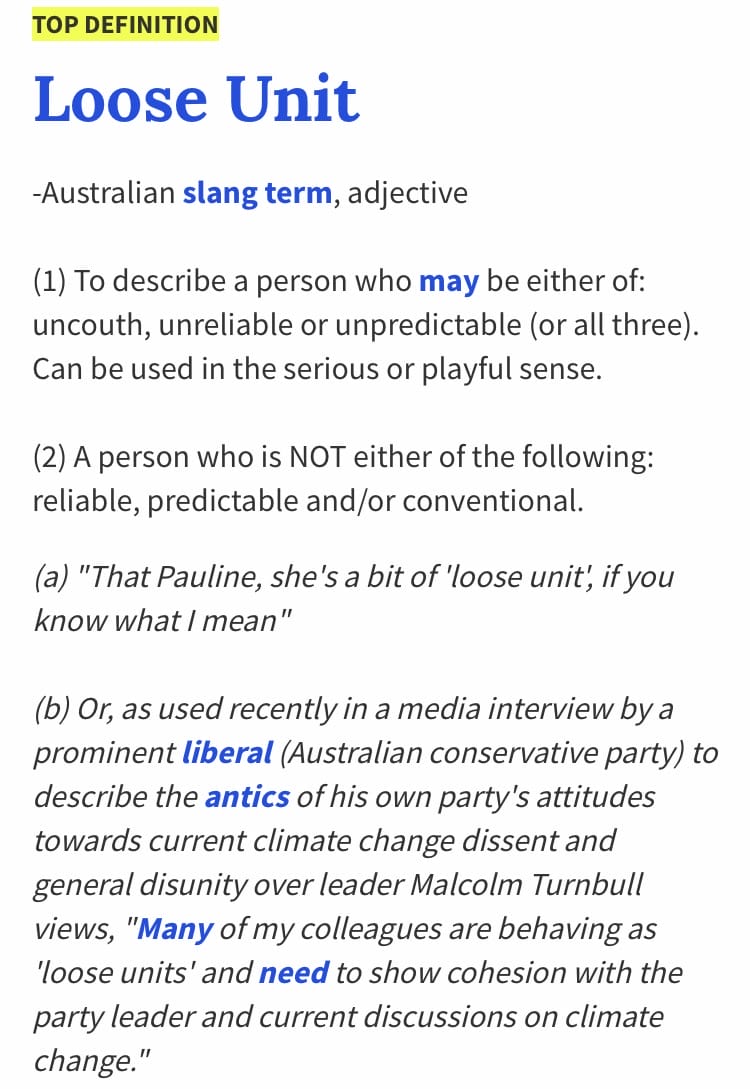 This was an easy week. This week's Loose Unit is Kyle Hart. The day Dunleavy announced his vetoes, Hart took to Twitter and called for Dunleavy to be killed. It doesn't get looser than that. His Twitter account, which has since been set to private (real shocker) included an older tweet that identified who he was. His Facebook page has the exact same profile pic as his Twitter account. And here's an extremely loose twist. He works for the Municipality of Anchorage! It's listed on his Facebook page but I verified by checking in the Muni employee directory. Apparently, Mr. Hart was paid a little visit by law enforcement. Talk about maximum loose, and stupid, behavior.
If you have a nomination for this week's Loose Unit, or if you have any political news, stories or gossip (or any old pics of politicians or public officials) please email me at jeff@alaskalandmine.com.