As weeks go in Alaska politics, this was one of the the loosest I can remember since starting the Landmine in October of 2017. The sheer number of Loose Units this week made it impossible to choose just one, or even three. Therefore, please enjoy this special Loose Unit edition of the Sunday Minefield.
A friendly message and reminder to all our readers, the Landmine is made possible by myself and a team of awesome Alaskans. It takes a lot of work to provide the content we do. I am headed back to Juneau this week for yet another special session. If you enjoy the content we provide, please consider making a one time or recurring monthly donation. You can click here to donate. We have a donation system that makes it super easy. We would really appreciate it. And thanks to everyone who has been supportive!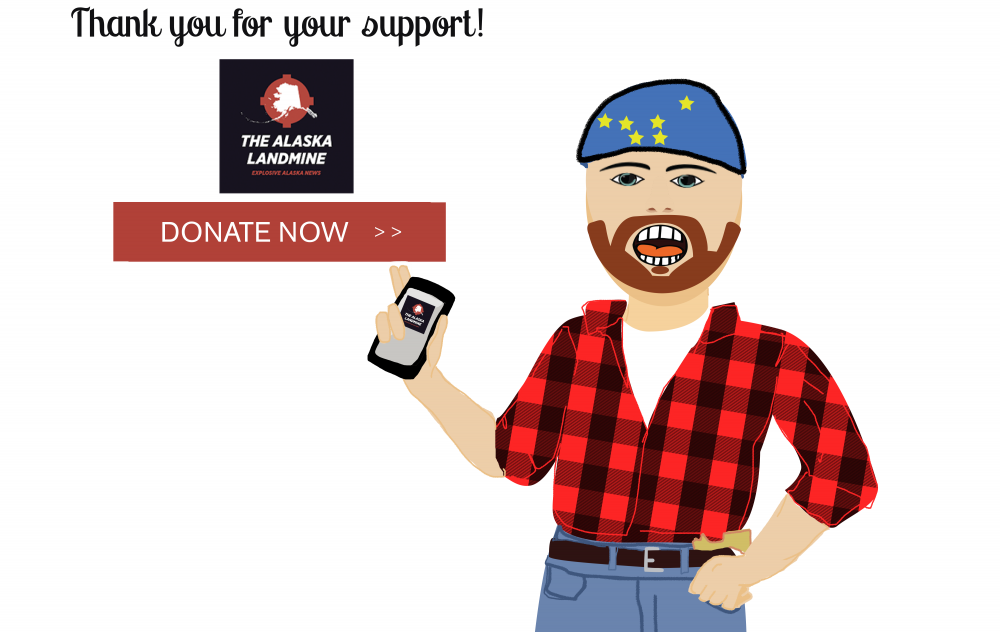 This Week's Loose Units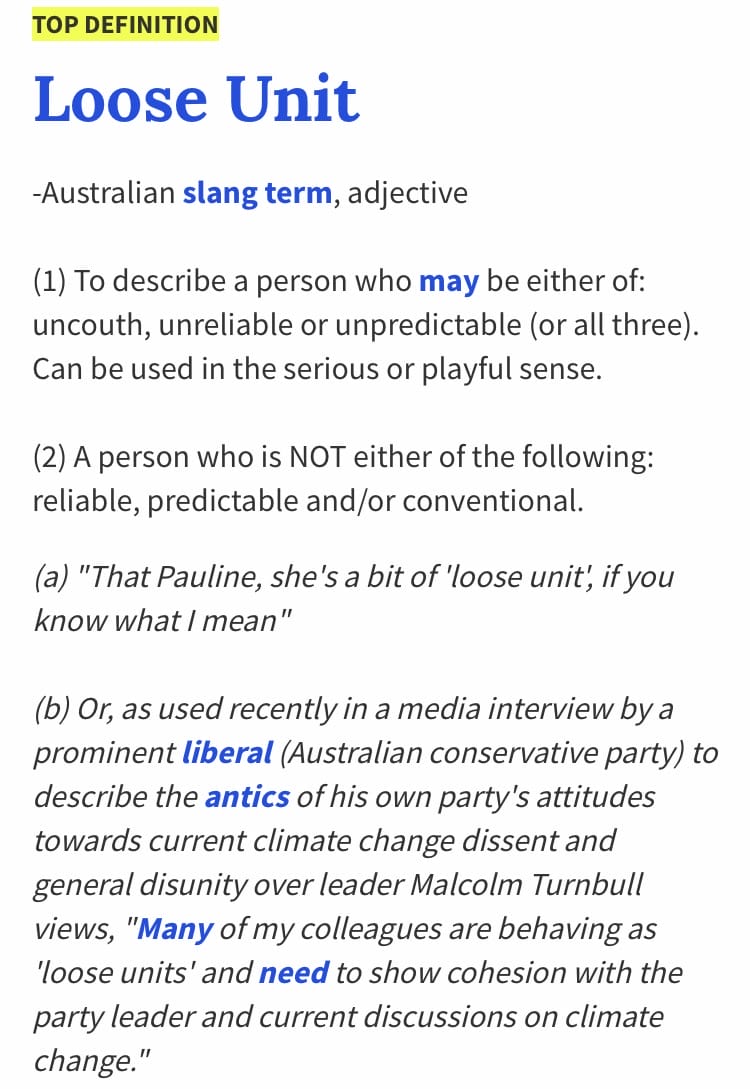 Keep in mind, these are in no particular order. What they do have in common is how loose they all are.
The Legislature waiting to pass an operating and capital budget until the very end of the special session was definitely loose. But the way the conference committee tied the 3/4 vote for the reverse sweep and budget reserve to half the PFD, school bond debt reimbursement, oil tax credits, and capital projects in the Mat-Su was really loose. This started off a chain of events that resulted in more Loose Units. After a lot of debate, the House narrowly passed the budget on Tuesday night 21-18. Representative Sara Rasmussen (R – Anchorage) was actually in the building on Tuesday but flew back to Anchorage before the floor session began. I was surprised the House Majority was able to pass a budget considering one of their members, Representative Geran Tarr (D – Anchorage), wrote on Facebook that the conference committee report "perpetuates systemic racism and poverty." Very loose.
Once the budget passed, the House failed to pass the effective date clause 23-16. It needed 27. This resulted in Governor Mike Dunleavy (R – Alaska) calling a press conference where he stated the budget is defective because it won't go into effect for 90 days. The new fiscal year starts on July 1, meaning there will be a government shutdown on July 1 unless the House can garner the 27 votes for a July 1 effective date. He subsequently called another special session on June 23 to fix it. This all happened after his advocacy team (run out of his office) sent out an email encouraging people to tell their legislators to vote against the budget. Dunleavy's people then revealed that email was mistakenly sent out. But think about this. Someone on his team WROTE that. Makes you think what kind of office culture exists where someone thought it was a good idea to write that email. Overall very loose.
Once the budget passed the House, it was the Senate's turn. Buckle up. After a lot of heated debate, the budget failed to pass the Senate 10-8! It needed 11 votes to pass. Senator Lyman Hoffman (D – Bethel) voted no, along with several other members of the majority including Senator Shelley Hughes (R – Palmer), the majority leader, and Senator Mia Costello (R – Anchorage), the majority whip, joining him in voting no. The majority leader and majority whip voting against the budget is super loose. After a break, Hoffman asked to rescind action on his vote so they could vote again. This time Hoffman switched to yes, and it passed. But the only way the Senate Majority was able to pass the budget was by having three members of the six member Democratic minority vote for the budget. Senator Tom Begich (D – Anchorage) pointed this out in his speech. He basically said it's ridiculous the majority can't pass a budget without minority votes. Costello did not like this one bit. After he was done speaking, she went up to him and demanded an apology for suggesting how she should vote. Begich refused to apologize, and essentially told Costello it's not his job to pass a budget. If you don't pay close attention to the Legislature, let me tell you how wild it is that the majority can't pass a budget without votes from the minority. Five members of the majority voted against the budget! Including two members of leadership. At least Hughes and Costello voted for the effective date clause. That managed to pass the Senate with the 14 votes it needed.
On a second vote, the conference committee report on the budget passed with 11 votes, the minimum. Sen. Hoffman switched from no to yes. The effective date clause passed with 14 votes, the minimum required (it failed the House). The 3/4 vote also failed the Senate. #akleg pic.twitter.com/InlXHHom9H

— The Alaska Landmine (@alaskalandmine) June 16, 2021
The floor speech Senator von Imhof (R – Anchorage) really deserves to be in a category of its own. In what can only be described as the most tone deaf speech ever given in the Alaska Legislature, von Imhof lectured her colleagues about "greed and entitlement" over the dividend. She angrily exclaimed, "I just can't fathom it!' Think about this. A legislator who inherited millions of dollars of Wells Fargo stock, and who tried to block public access to Campbell Lake from her $2 million lakeside mansion, lecturing her colleagues greed and entitlement on the Senate floor. Fucking loose. You can watch the speech here. I highly recommend it. The best part is after she went off the rails, Senate President Peter Micciche (R – Soldotna) awkwardly said, "Thank you, Senator von Imhof… Anyone else like to, ugh, address the group?"
Update: Not sure how I left out that Senator Roger Holland (R – Anchorage), a member of the majority, wore a pin on his jacket showing a dumpster fire. He then compared the budget to a dumpster fire on the Senate floor. Imagine how loose this week was that I initially forgot to include this.
Here is another good one. Before the Senate went to the floor, I was standing in the hallway talking to a staffer. Buddy Whitt, who works for Senator Hughes, walked by, stopped, looked at me and said, "You keep talking shit about me I am going to break your face!" Confused, I responded, "That seems like a mildly inappropriate thing to say in here." He then dared me to write about it, and challenged me to meet him at the bowling alley. I'm not making that up. Next level loose.
After the budget passed the House and Senate, Legislative Council met to discuss some items. After voting to reopen the Capitol to the public, they got loose. In classic Loose Unit fashion, they voted to allow each legislator to take nearly $9,000 in per diem for the special session. A 2018 law the Legislature passed elimited per diem for legislators if they don't pass a budget by day 120. But it did not say they couldn't pay it to themselves retroactively after they did pass a budget. This happened in 2019 as well. Keep in mind, because the House did not pass an effective date clause, the government will shutdown on July 1 unless that gets fixed. Their budget also included a measly $525 dividend. The per diem vote was 9-1. The sole no vote was Senator Lora Reinbold (R – Eagle River). You can't make this stuff up.
What else. Oh yeah, the Alaska Division of Elections ran an online ranked choice voting election for the best seafood in Alaska. Pollock beating king crab and king salmon was bewildering, making many question the results. The Division then revealed 400 duplicate votes! Loose. At least now king salmon is dominating.
With ten days before a government shutdown, and no clear end in sight, it is actually possible next week could be even looser than this past week. Which is amazing. Stay tuned!
If you have a nomination for this week's Loose Unit, or if you have any political news, stories or gossip (or any old pics of politicians or public officials) please email me at jeff@alaskalandmine.com.