It's finally starting to feel like summer is here, and just in time for the Summer Solstice! The budget was finally transmitted to Governor Mike Dunleavy (R – Alaska) this week. Budget vetoes are expected to be announced tomorrow. The Resource Development Council held their annual luncheon in Anchorage this week. The EagleExit folks announced they submitted their petition to the Local Boundary Commission to "Detach Now!" And some more politicos are on the move.
A friendly message and reminder to all our readers. The Landmine is made possible by myself and a team of awesome Alaskans. I recently got back from Juneau for my fifth session in a row reporting on the Legislature. If you enjoy the content we provide, please consider making a one time or recurring monthly donation. You can click here to donate. We have a donation system that makes it super easy. We would really appreciate it. And thanks to everyone who has been supportive!
Budget Vetoes 
Governor Dunleavy is expected to announce his budget vetoes tomorrow. Meetings are scheduled with legislative leadership in the morning to brief them before they are announced to the public. The most likely things to be vetoed are the $175 million in increased student spending and capital projects. Dunleavy's staff have been pretty quiet about what exactly the vetoes are, but it sounds like there will be some significant ones.
Part of Article II, Section 16 of the Alaska Constitution says, "Bills vetoed after adjournment of the first regular session of the legislature shall be reconsidered by the legislature sitting as one body no later than the fifth day of the next regular or special session of that legislature." Appropriation vetoes require a three-fourths vote (45 votes) of the legislature in a joint session to be overridden. It's extremely unlikely the Legislature has 45 votes to override any veto, meaning it's unlikely they will call a special session to take up veto overrides. Because the first session just ended, the override vote could still be taken up next January when the Legislature gavels back in.
Other Happenings 
The EagleExit folks are finally moving forward with their petition to the Local Boundary Commission. But the process is far from over. If the commission approves it, Article X, Section 12 of the Alaska Constitution says:
A local boundary commission or board shall be established by law in the executive branch of the state government. The commission or board may consider any proposed local government boundary change. It may present proposed changes to the legislature during the first ten days of any regular session. The change shall become effective forty-five days after presentation or at the end of the session, whichever is earlier, unless disapproved by a resolution concurred in by a majority of the members of each house. The commission or board, subject to law, may establish procedures whereby boundaries may be adjusted by local action.
It says they may, not shall submit the petition to the legislature. The statues say the voters living in the affected area have to vote to approve it. One interesting thing, two members of the five-member commission are from Eagle River. And Larry Wood of Eagle River is the chair. Lance Roberts, a conservative from Fairbanks, is also on the commission. So they might just have the three votes to approve the petition. I'm not sure about their claim to decrease property taxes…
The Eagle Exit people are having a meeting on Friday at 7 pm on their petition to "Detach Now!" from the Municipality of Anchorage. They are trying to break loose! pic.twitter.com/4FJzTmpA2i

— The Alaska Landmine (@alaskalandmine) June 13, 2023
The Resource Development Council held their annual luncheon at the Dena'ina Center on Wednesday (6/14/2023). Governor Dunleavy made remarks before the keynote address from Alaska Railroad President & CEO Bill O'Leary and Board Chair John Shively on "Celebrating 100 Years of the Alaska Railroad." The resource cabal was out in full force!
Former Representative Chris Tuck, a conservative Democrat, filed a letter of intent to run for Anchorage mayor this week. Tuck is the third candidate to file a letter after Mayor Dave Bronson, a conservative,  and former Assembly member Suzanna LaFrance, a progressive. The election is not until next April. A lot more people will file between now and then, some serious candidates and some perennial, not serious ones. Bronson is in rough shape, with an approval rating somewhere in the 30s. If a well-known business conservative gets in the race, it would spell a real disaster for Bronson. If any Anchorage mayoral candidate does not get more than 45% in the first round, there is a runoff. Recall in February when then-Chicago Mayor Lori Lightfoot, who was extremally unpopular, failed to make it to the runoff. Depending who ends up running, that is not out of the realm of possibilities for the April mayoral election.
The Alaska Oil & Gas Association hired Sierra Minder as their new external affairs manager. Congrats, Sierra! Minder replaces Rachel Bylsma, who left earlier this year to work for Governor Dunleavy. Minder worked on the 2014 Sean Parnell campaign and then worked for Senator Dan Sullivan (R – Alaska) in D.C. before attending law school. She's worked as an attorney in Arizona since 2020. She's originally from Fairbanks.
Some sad news. Tiffany Montemayor is leaving her role as public relations manager for the Division of Elections after three years. Montemayor brought some much needed levity and entertainment to the Division of Elections' Twitter account. She was funny but also very creative and informative. She will definitely be missed by Alaska Twitter. I hope her replacement is as awesome as she was.
It's my last week with @ak_elections. Yesterday my coworkers and former boss threw me a surprise brunch on the beach as a thank you and goodbye. They had a custom pair of Nike Air Max made for me in the colors of our logo that I designed in 2021, with DOE on the back. I cried… pic.twitter.com/6vdAb9aS2F

— Tiffany Montemayor Hinchman 🌵 (@tiffmontemayor) June 12, 2023
This Week's Loose Unit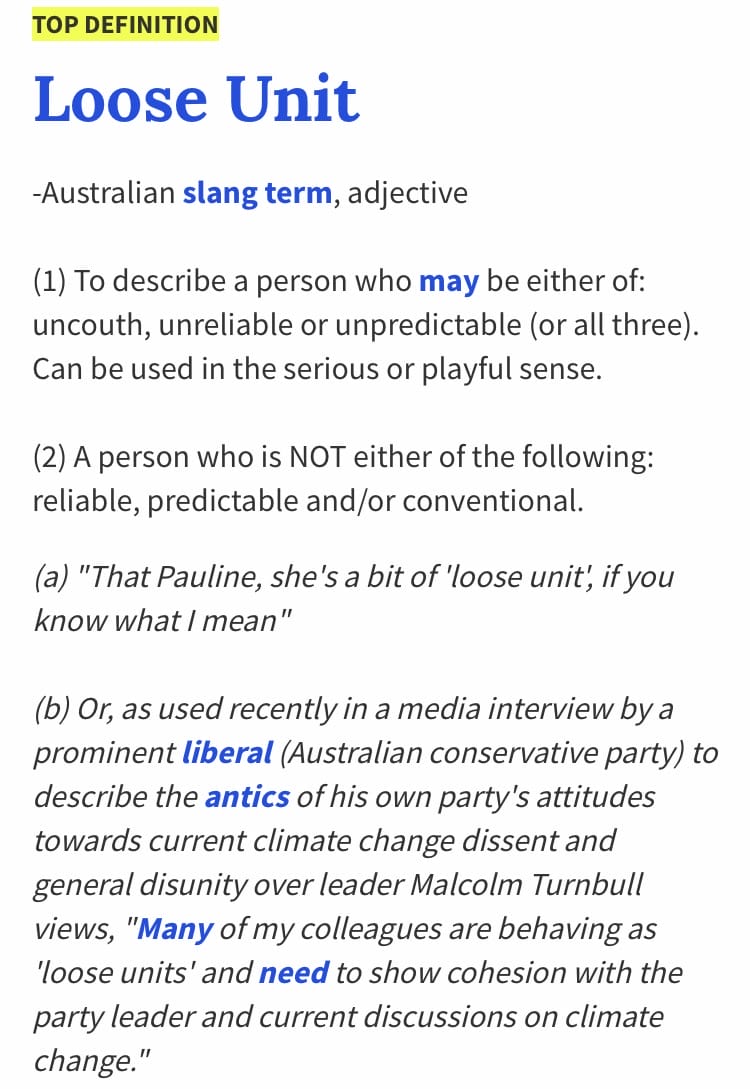 This week's designee is kind of a bizarre one. This week's Loose Unit is Anchorage Municipal Attorney Anne Helzer, with an honorable mention for the Alaska Public Offices Commission (APOC). On June 9, APOC sent a letter to Helzer, the former chair of the commission, informing her they fined her $20, but reduced it to $10. Yes, you read those amounts right. APOC said Helzer filed her last financial disclosure two days late, which resulted in the $20 penalty. This brings a new meaning to the term "no one is above the law." While the amount is meaningless, it's loose behavior for the former APOC chair and current Anchorage municipal attorney to be late filing her financial disclosure. And the formal letter from APOC is way over the top. Very loose.
If you have a nomination for this week's Loose Unit, or if you have any political news, stories or gossip (or any old pics of politicians or public officials) please email me at jeff@alaskalandmine.com.