The weather has been incredible this week in Anchorage and around much of the state! As COVID cases continue to be on the rise around the state, local governments and the state continue to urge caution to Alaskans. And as I reported last week it looks like the legislature will likely need to go back to Juneau to address the business grants from the federal COVID aid.
A friendly message and reminder to all our readers, the Landmine is made possible by myself and a team of awesome Alaskans. It takes a lot of work to provide the content we do. If you enjoy the content we provide, please consider making a one time or recurring monthly donation. You can click here to donate. We have a donation system that makes it super easy. We would really appreciate it. And thanks to everyone who has been supportive!
The Legislature
Last week I reported that several legislators wanted a special session to deal with the federal COVID aid. Governor Mike Dunleavy (R – Alaska) designated $290 million dollars of the federal COVID aid for Alaska businesses. It was originally set up as loans but the legislature later made it grants. The problem is any business that has taken any federal money due to COVID is ineligible. So a lot of Alaska businesses cannot apply for the grants. Only a handful of businesses who applied have been approved. The Senate Democrats wrote this opinion piece in the ADN yesterday on the topic.
So what are the options? The legislature could call themselves into a special session, but that would require 2/3 of them agreeing to do that. Alternatively, Governor Dunleavy could call them back. But that would open him up to being attacked by legislators for rushing the federal COVID money. The whole thing is a real mess. When Dunleavy first requested how the funds be allocated in April the legislature took weeks to deal with it. Then there was the lawsuit, which resulted in them going back to Juneau. It's hard to say what will happen but it's safe to say they will likely be going back to Juneau soon. Some legislators, who face tough primaries, won't be excited about going back to Juneau two months before the primary.
Republican Infighting
If there is one thing Republicans are good at it's going after their own. Two things happened this week, in neighboring districts, that highlight this perfectly. First, the District 24 Republicans endorsed Representative Chuck Kopp's (R – Anchorage) primary opponent, Tom McKay. Then, a letter from McKay's campaign went out that included several board members of the Alaska Support Industry Alliance. Joe Mathis, the first name, lives in 24 and is not a fan of Kopp. The Alaska Miners Association endorsed Kopp. It's been a bit awkward in the resource development community on this race. Funny thing about the letter is it references SB 138 and says Kopp flip flopped on a piece of "critical resource development legislation." SB 138 is a bill from Senator Elvi Gray-Jackson (D – Anchorage) about corrections. Oops! Also, there is a fundraiser tomorrow for Kopp and Representative Jennifer Johnston (R – Anchorage) hosted by some big names in the resource development industry. A few of the co-hosts for that fundraiser also appear on the letter opposing Kopp. Very loose!
Email from Tom McKay that is going around. He is running against Rep. Chuck Kopp. The District 24 Republican primary is going to be lit! #akleg pic.twitter.com/pxUTMBPByU

— The Alaska Landmine (@alaskalandmine) June 9, 2020
The other one happened with District 26 Republicans. During a meeting this week Representative Laddie Shaw (R – Anchorage), who is running unopposed, went after Senator Josh Revak (R – Anchorage) for not being conservative enough. He said Revak was a rubber stamp for Senate President Cathy Giessel (R – Anchorage) among other things. Eventually Revak had enough and responded to Shaw citing votes he took that were opposed to Giessel. Remember Shaw was not confirmed for the Senate seat by Senate Republicans after Dunleavy appointed him to fill the seat after former Senator Chris Birch passed away. During the meeting Congressman Don Young (R – Alaska) called in to give an update. He called Revak, who put him on speaker. Revak used to work for Young. After the call sources report Shaw said, "Well that was a waste of twenty minutes." Sounds like someone is a bit of a sore loser. The other funny thing about Shaw's conservative litmus test is a post he recently made praising his staffers. One of whom, Patrick Fitzgerald, (who is awesome and a registered Republican) is now the political director for the Al Gross campaign for U.S. Senate. Gross is running against Senator Dan Sullivan (R – Alaska). You can't make this stuff up.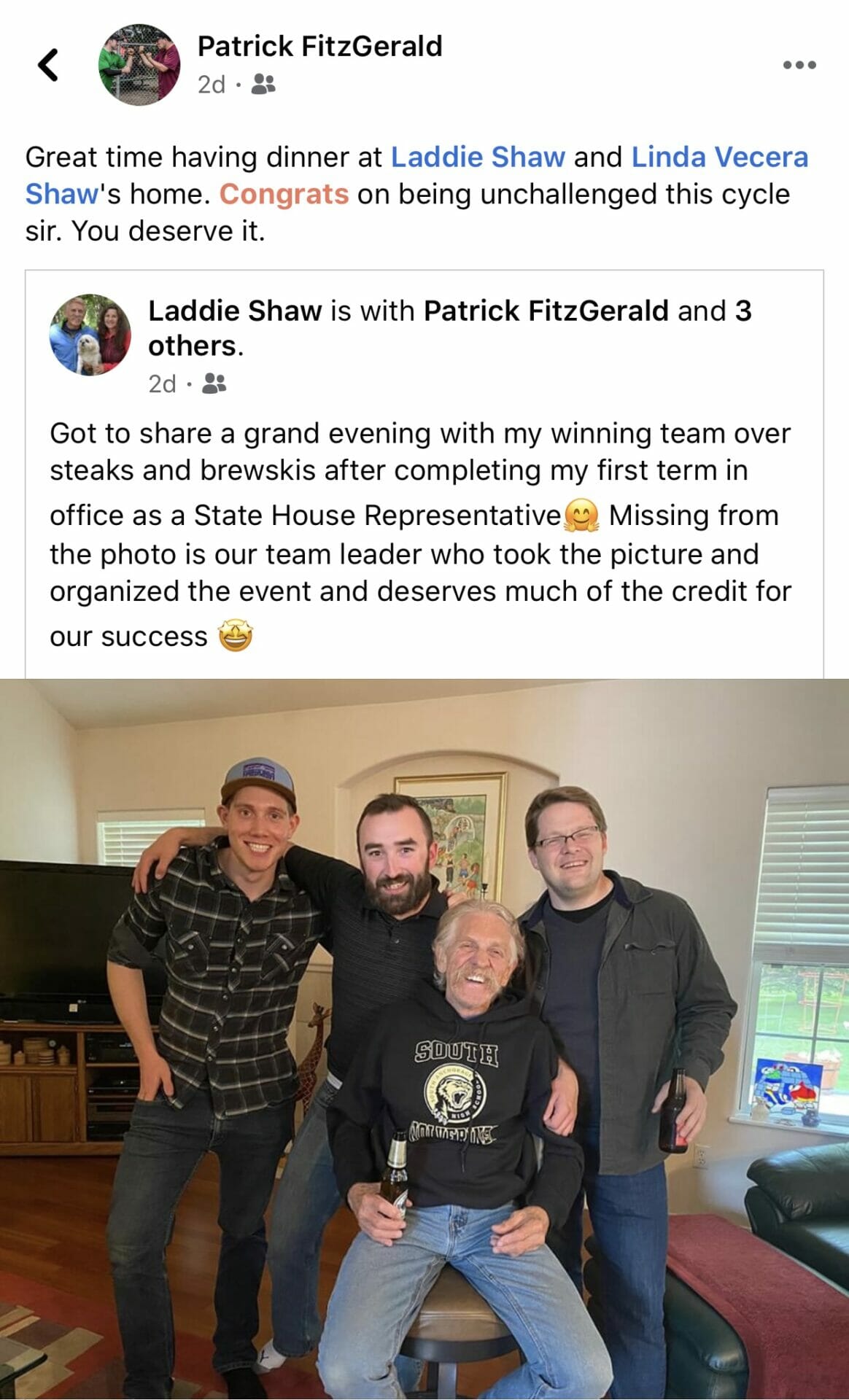 Other Happenings 
During a briefing by Anchorage Mayor Ethan Berkowitz and his team this week he expressed his concern for the rise in the number of COVID cases. He said we need to remain vigilant and that we have gone from a green light to a yellow light for opening back up. I asked him if he was concerned about large gatherings. I referenced him speaking at a protest at the Park Strip last Friday and how many future events have been cancelled. I asked if he was concerned about the virus spreading at large gatherings. His response was, "Yes, I am concerned about large gatherings" That was it. I wonder if he would have elaborated if I asked about the open Alaska protests a few weeks ago…
Lindsay Kavanaugh, the Executive Director for the Alaska Democratic Party, broke her ankle last week while stepping off a deck at a friend's place. What a bummer at the beginning of summer. While Kavanaugh won't be running around for a while she is still, "Committed to getting Democrats elected, and is grateful for the support of her Alaska friends!"  I wish her a quick recovery.
It was a good week for two ballot initiatives. First, Judge William Morse ruled that the state must correct its summary of the oil tax ballot initiative. This Alaska Public Media article has a full summary. An interesting comment from Judge Morse about Lieutenant Governor Kevin Meyer, who is in charge of elections, was, ""By siding with the possibility of confidentiality Meyer has engaged in partisan suasion. That is improper." Pretty strong words coming from a judge about the lieutenant governor.
The other win for was Alaskans for Better Elections. The Alaska Supreme Court ruled unanimously against Attorney General Kevin Clarkson and in favor of the group. This upheld the lower court's decision. This means the ballot initiative, which is for ranked-choice voting, will appear on the November ballot. This Alaska Public Media article has a full summary. Meyer and Clarkson definitely had a rough week.
Landmine Director of Photography Cale Green was live today at the Capitol Hill Autonomous Zone (CHAZ) in Seattle. Click here to watch his Facebook Live video. It's awesome.
Governor Dunleavy and Mayor Berkowitz sent a letter to the Assistant Secretary of the Air Force requesting he consider Anchorage for the headquarters for Space Force! Imagine if that actually happened.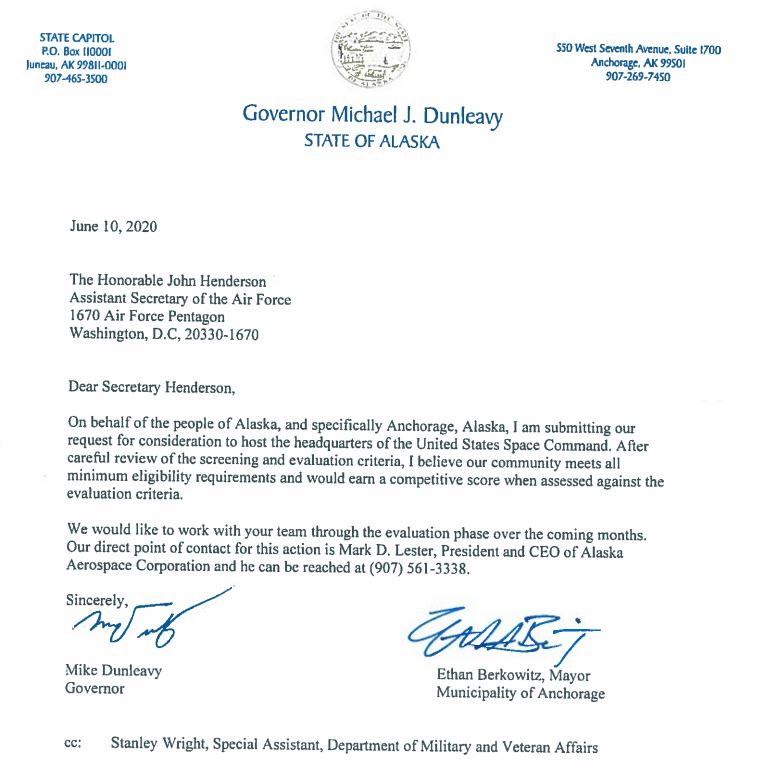 In a bizarre KTVA story about University of Alaska President Jim Johnsen, UAA Sociology Professor Nelta Edwards criticized Johnsen for a story he told during an interview to be the head of the University of Wisconsin. Johnsen spoke of growing up and being taken in by an African American family while his dad was in Vietnam. Edwards went fully woke and said his statement was equivalent to, "I'm not a racist because I have a black friend." She goes on to talk about his white male privilege. You can watch the whole thing here. Imagine how her lectures go. WOKE. I wonder if her comments have something to do with the sociology department going away? Also, Johnsen told me he was never contacted for a comment for the story. What a joke.
This Week's Loose Unit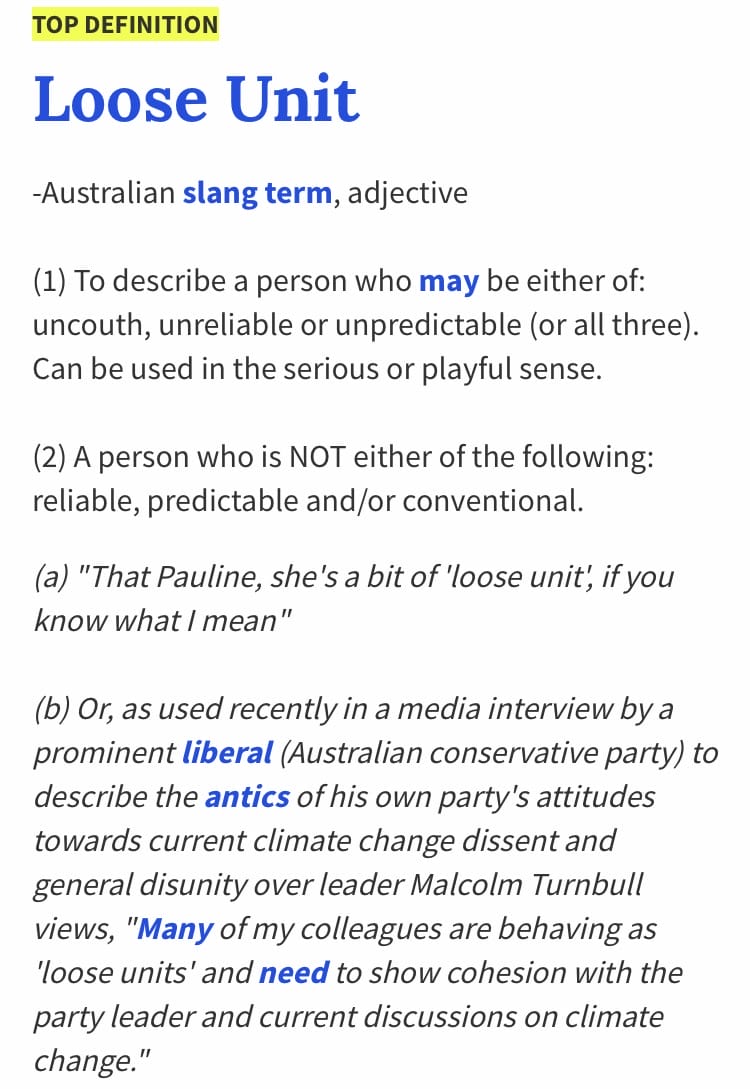 This week was real easy. This week's Loose Unit is a tie between Mike Cronk and Taryn Hughes. Both are candidates for the State House. This week KTUU published a story titled "Candidate for Alaska House appeared in blackface at a 2012 Halloween party." Wearing black face is basically an automatic Loose Unit for anyone running for the legislature. The pictures were from a Halloween party in Tok in 2012. Cronk is a Republican running for the seat Representative Dave Talerico (R – Healy) is retiring from. Hughes is a Democrat running against Representative Adam Wool (D – Fairbanks) in the primary. Cronk was in black face, dressed as the Tyler Perry character Madea. Hughes was at the party but not wearing black face. The party was at the Tok Lodge Bar. That alone is pretty loose. What is even more loose is at the time they were both employed by the Alaska Gateway School District. So loose!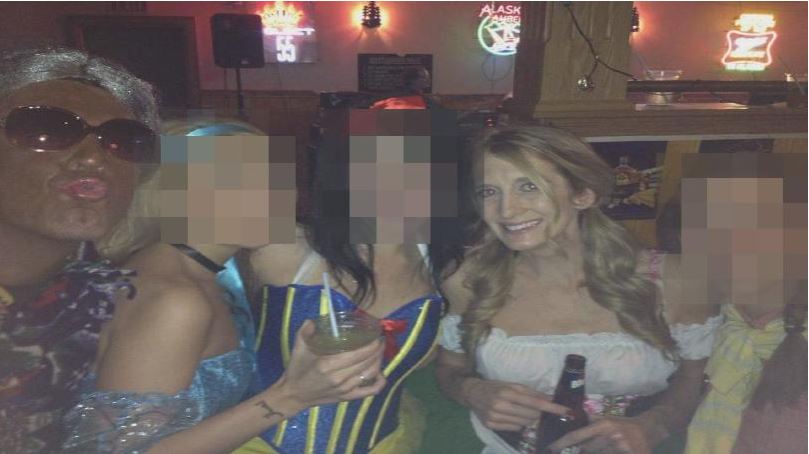 The loosest part is Cronk's statement to KTUU was basically that he just really likes Tyler Perry. Super loose. Hughes had an entirely different response, which can basically be summarized as SHAME. Gotta love Democrats. I have an idea for an Adam Wool mailer. It goes like this, "I'm Adam Wool. I ran a bar for 25 years in Fairbanks. Unlike my opponent you won't find any pictures of me with people in black face." That's loose. The best part is some have suggested that Hughes may have leaked the photos because she's still mad that Cronk refused her advances many years ago. Talk about loose. Fairbanks never disappoints.
If you have a nomination for this week's Loose Unit, or if you have any political news, stories or gossip (or any old pics of politicians or public officials) please email me at jeff@alaskalandmine.com.