The special U.S. House primary election has come and gone. With more than 108,000 ballots counted, the current top-four are what most political observers expected. There are, however, still tens of thousands of votes to count. Some high profile legislators withdrew from their races this week. The deadline to withdraw from the primary is June 25. Look for several of the candidates who did not do well in the special U.S. House primary to withdraw from the regular primary in August.
A friendly message and reminder to all our readers. The Landmine is made possible by myself and a team of awesome Alaskans. We are working hard to provide in-depth election coverage for all of the ongoing races. If you enjoy the content we provide, please consider making a one time or recurring monthly donation. You can click here to donate. We have a donation system that makes it super easy. We would really appreciate it. And thanks to everyone who has been supportive!
Special U.S. House Primary Election 
Having an election on a Saturday instead of a Tuesday was different. But there was no shortage of interest in the outcome of Alaska's first top-four, open primary. Thanks to Ivan Moore and Matt Shuckerow for joining me last night for our live coverage. And a big thanks to our sponsors and Scott Jensen for running the show. You can check it out here:
The current top-four, which other than some percentage changes remained constant as more ballots were tallied, are:
Republican Sarah Palin (29.77%)
Republican Nick Begich (19.31%)
Independent Al Gross (12.47%)
Democrat Mary Peltola (7.45%)
Republican Tara Sweeney is in fifth with 5.25%, Independent Santa Claus is in sixth with 4.47%, Independent Jeff Lowenfels is in seventh with 3.86%, and Democrat Chris Constant is in eighth with 3.50%. So far, more than 108,000 votes have been counted. There are still more than 25,000 votes to count, and that number will go up as that number is from last night. Some more ballots will trickle in as yesterday was the deadline to mail them. The next update, according to the Division of Elections, will be on Wednesday, June 15. There will be another one on June 17, and the final count will be on June 21. Interestingly, ballots from Anchorage have only been counted since June 1.
Interesting note from @ak_elections late last night. It looks like ballot-counting in Anchorage is lagging behind much of the rest of the state. Given that, I'd expect Palin's lead to shrink slightly, but given her margins, I think she'll stay in first. #akleg #akelect pic.twitter.com/L36HHlqkfH

— James Brooks ????️ (@AK_OK) June 12, 2022
Former Senator John Coghill, a Republican, and Senator Josh Revak (R – Anchorage) got 2.53% and 2.42%, respectively. Independent Andrew Halcro and Representative Adam Wool (D – Fairbanks) got 1.98% and 1.72%, respectively. The withdrawal deadline for the regular August 16 primary is June 25. Halcro and Claus are not running in the regular primary election. But Sweeney, Lowenfels, Constant, Coghill, Revak, and Wool are. Look for many of them to drop and endorse one of the top-four. The only exception is Sweeney. If her numbers go up and she gets close to Peltola, she might stay in. It would be hard for any of the others to get any money based on their performance in the special primary.
The next two months will be fascinating. Palin is clearly the Republican favorite. But she will have a hard time doing it without some Begich voters ranking her second. And with the Democrats abandoning Gross, Peltola will get a huge boost in money and support. This first experiment in ranked choice voting for the special U.S. House general election (which will be on the regular August 16 primary ballot) will be a learning curve for both voters and campaigns. With only four candidates for the general, compared to 48 in the primary, they will face more scrutiny. Palin has been hesitant to engage with anyone where she or her people can't control the situation. Begich has run to the right but now will need to appeal to moderates. The Alaska Democrats called Gross a "proven loser." While Peltola is fourth, she's in the single digits and is generally unknown to most people. A lot of money is going to be spent between now and August 16. Former President Donald Trump is rumored to be coming up to campaign for Palin. It's going to be a very loose summer!
Also, consider that when you add up the current percentages of the main Republican candidates you get over 61%. When you add up the percentages of the Democrats you only get 14%. The Independent vote, which leans left, is just over 22%. While the regular primary will have a lot going on (U.S. Senate race, U.S. House race, governor's race), turnout won't be super high. Alaska is a red state. It's going to be extremely difficult for Peltola or Gross to win, even with ranked choice voting.
Other Happenings 
There were some high profile withdrawals this week in some legislative races. Senator Tom Begich (D – Anchorage) officially withdrew from the Downtown/JBER Senate race. This leaves his hand picked successor, Democrat Löki Gale Tobin, and Independent Heather Herndon. This is a very Democratic Senate district. Herndon endorsed Representative Christopher Kurka (R – Wasilla) for governor. Which means, barring something crazy happening, Tobin will easily win that race.
Representative Chris Tuck (D – Anchorage) withdrew from the Taku/Campbell House race. Redistricting paired Tuck with his colleague, Representative Andy Josephson (D – Anchorage). This leaves Josephson, Republican Kathy Henslee, and Alaska Independence Party candidate Timothy Huit. Tuck beat Henslee in 2020 and Anchorage Assembly member Meg Zaletel beat her in April's Assembly race. But Henslee has name ID in the district and Josephson only retained a small portion of his old district. This will be a race to watch.
Republican Rick Castillo withdrew from the South Anchorage Lower Hillside race. He was challenging Representative Laddie Shaw (R – Anchorage). This leaves Shaw and Democrat David Schaff. While Shaw has the incumbency advantage, Democrats are talking about making a big play for this seat. This will be another race to watch.
The Alaska resource players, often referred to as the resource cabal, went on a little cabal cruise this week in the inside passage. It was a who's who that included the heads of most of the trade groups and some of the board members. Members present were Ralph Samuels, Portia Babcock, Lori Nelson, Kara Moriarty, Leila Kimbrell, Alicia Amberg, Renee Reeve, Kati Capozzi, and Sarah Erkmann Ward. I guess my invitation got lost in the mail. I really wish I was Ralph Samuels.
This Week's Loose Unit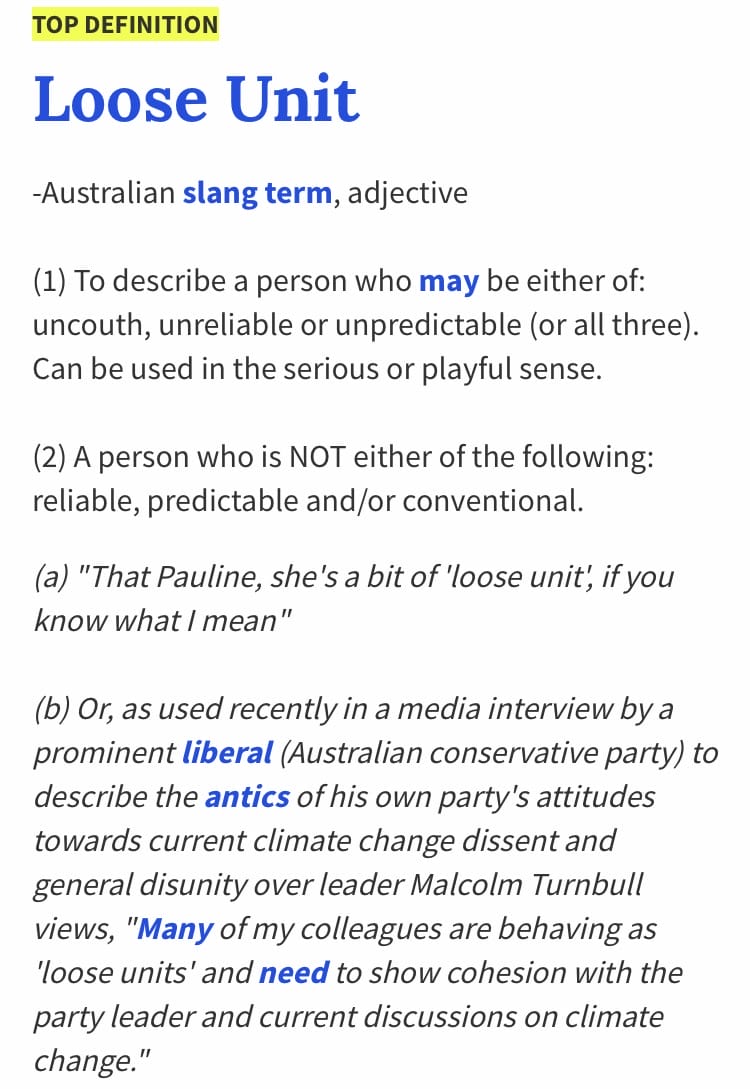 There was definitely no shortage of contenders this week. But a Washington D.C. political insider was the obvious choice. This week's Loose Unit is Chuck Todd, host of NBC's Meet the Press. On Thursday (6/9/2022), Zack Brown shared this email from Meet the Press requesting Congressman Don Young's presence on the show this week. Brown served as Young's communications director. There's just one tiny detail that the Meet the Press people overlooked. Young died almost three months ago. He was even lain in state at the U.S. Capitol. Not sure what else to say other than this is super loose.
Unfortunately, @chucktodd, I don't think Congressman Young's schedule will allow him to be on Meet the Press with you tomorrow, but I'll circle back if that changes. Thanks for reaching out! pic.twitter.com/NP2QCFNGH3

— Zack Brown (@ZackBrownDC) June 9, 2022
If you have a nomination for this week's Loose Unit, or if you have any political news, stories or gossip (or any old pics of politicians or public officials) please email me at jeff@alaskalandmine.com.