I hope everyone enjoyed the 4th of July and the weekend. The heat is pure murder. I did a 2 night hike of Kesugi Ridge with a friend. It was 90 degrees on the ridge and the mosquitos were horrible! Of all the weekends to do a hike like that we chose the one with record high temperatures. Anchorage hit a record of 90 degrees this week. Shattering the previous record high of 85 degrees. Some people still say that the climate is not changing lol. I was talking to Representative Gabrielle LeDoux (R – Anchorage) earlier. I told her I got back from that hike last night. She jokingly said, "You don't look like you could handle that kind of hike." Savage, Gabby. That hike would have definitely been a lot easier if I weighed less.
A friendly message and reminder to all our readers, the Landmine is made possible by myself and a team of awesome Alaskans. It takes a lot of work to provide the content we do. If you enjoy the content we provide, please consider making a one time or recurring monthly donation. You can click here to donate via PayPal. We would really appreciate it. And thanks to everyone who has been supportive!
Juneau or Wasilla
Alaskans all over the State are trying to deal with the heat in any way possible. Many legislators will be getting a break from the heat by going to Juneau tomorrow for the second special session. But some will be enduring the heat by instead going to Wasilla. This will prove to be VERY loose. Governor Mike Dunleavy (R – Alaska) called the second special session in Wasilla. The Legislature was one vote shy of being able to call themselves into their own special session. Leadership decided they could gavel in in Juneau instead of Wasilla. After a lot of back and forth and legal opinions between the Legislature and the Governor, there has been no movement. The majority of legislators will be in Juneau, but many will be in Wasilla.
Where it might get real fun is if someone in the House and/or Senate places a call on the house. Anyone can do that. Nothing can get done until the call is fulfilled or is removed. Attorney General Kevin Clarkson said that Dunleavy could dispatch the Troopers after those in Juneau. Not accurate. When it happened in the 80s when Bill Sheffield was governor he didn't order it. He requested that Senate President Jalmar Kerttula send the Troopers after the missing legislators, which he agreed to. Only the presiding officers can dispatch the Troopers after missing legislators. Will Speaker Bryce Edgmon (I – Dillingham) or Senate President Cathy Giessel (R – Anchorage)? They could also send the Sergeant at Arms from each body to Wasilla to round them up. Micaela and Grace, maybe see you soon! Bryce and Cathy, if you want to deputize me to round some folks up I'm available.
Keep in mind, the Legislature only has five days after they gavel in to vote on veto overrides. A budget override requires 3/4 or 45 votes. With duelling sessions happening there could be a scenario where they are not even able to vote on the overrides. The legislators in Juneau will have a quorum, 21 in the House and 11 in the Senate. The ones in Wasilla will not have a quorum. What if the legislators in Wasilla place their own call? This one will be making national news, folks. Either way, this cluster will likely end up in the courts. So much winning. What a fucking disaster.
It's all been reduced to a Facebook event for House Republicans. Part 1???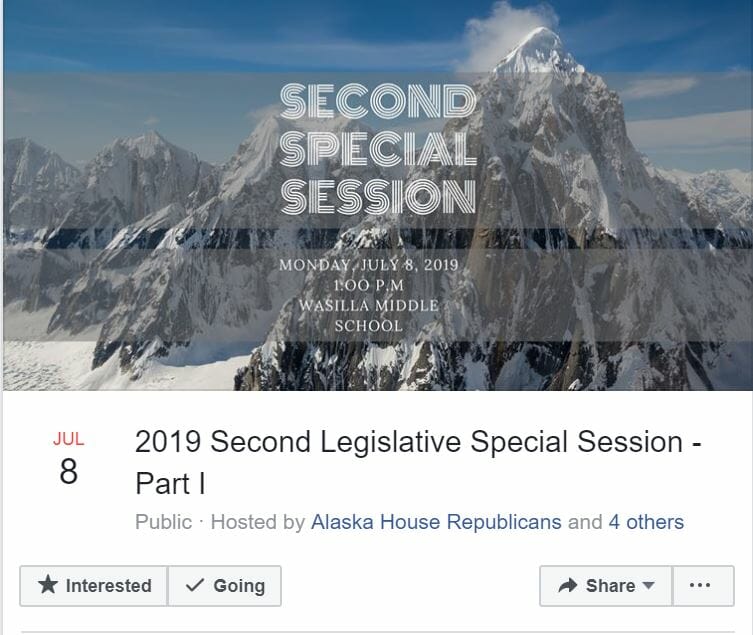 Here is one idea. But leave room for Representative David Eastman (R – Wasilla)!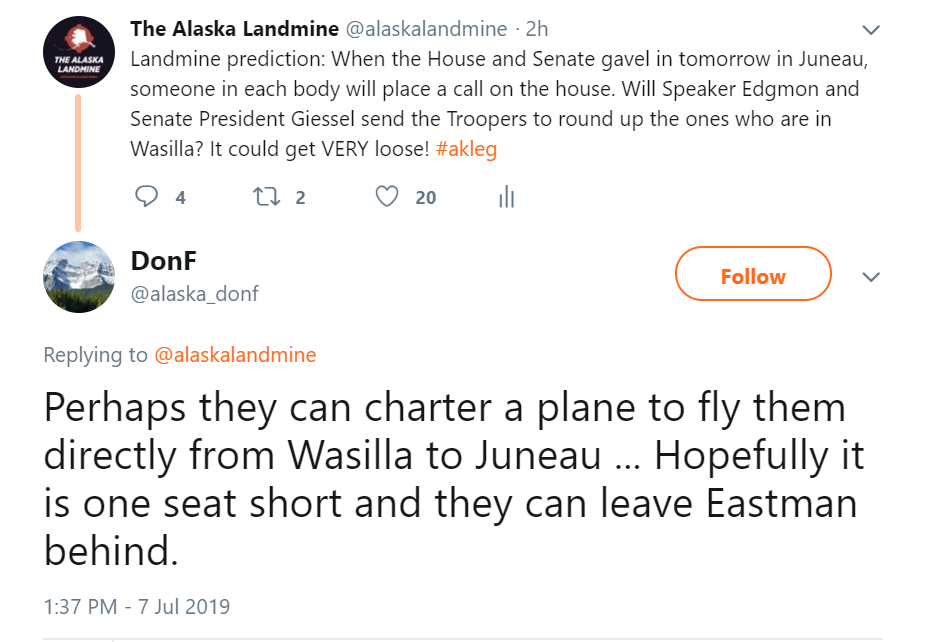 Other Happenings
Anchorage legislators held a listening session this week at the Anchorage Legislative Information Office about the budget vetoes. There were a LOT of people there. There was also a big protest about the veteos going on outside. There was one guy who had some really bizarre testimony. Surge Kulikov said he needed the help of legislators to get a 30 minute meeting with Jeff Bezos so he can solve our budget crisis. This is for real. Dude even has a website up about it. But check out the URL:
https://www.alaskaclubkink.com/amazonsavesalaska?fbclid=IwAR3zJCI1yv-g4fLagTZF1IiL3Uk212dC2tPdzL8zZeaQ4s16y4lkmkhprag
Alaska Club Kink! This is a business he runs. According to their website: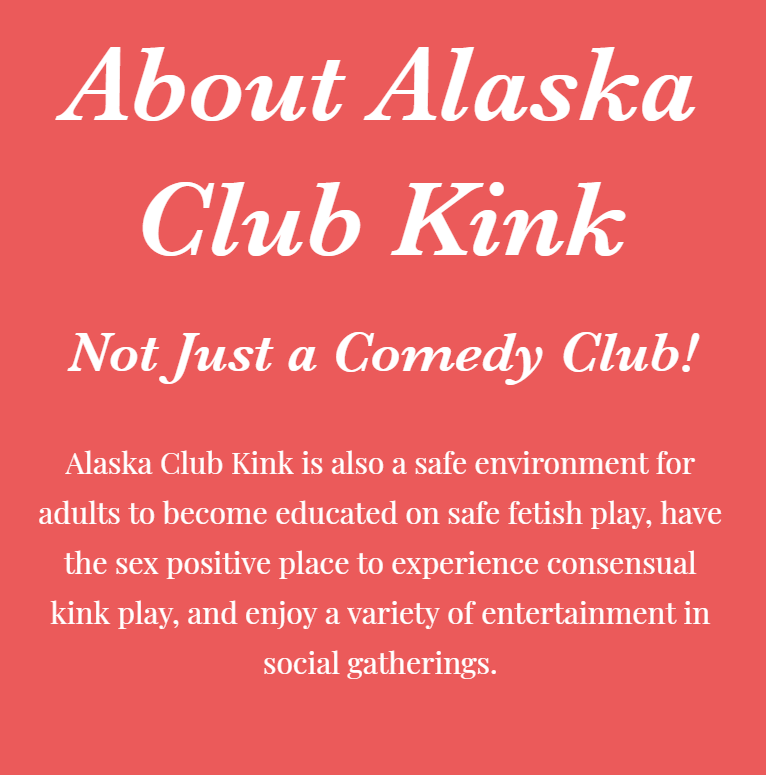 According to Kulikov's Linkedin page:
I'm setting up a Comedy & Improv Club/Alternative Lifestyle Center in Anchorage and producing a Digital Comedy Series focused on educating viewers about all aspects of Sex. I found an amazing location and have a business plan. I'm currently seeking investors who care about social progression.
Seems like a perfect investment for some of our legislators!
During the listening session the fire in the middle of Anchorage was blazing. There were large aircraft dropping slurry and helicopters dumping water on it. I was watching from the baseball fields near Elmore and MLK Drive. It was surreal to watch. The response time from firefighters was pretty incredible. Is Anchorage ready for a Hillside fire?
The cause of the fire is still unknown but it was likely due to people camping back there. Did you see our video yet on homelessness in Anchorage? Part of it addresses fires caused by the homeless camps. Here is the YouTube link.
Dr. Al Gross filed to run against Senator Dan Sullivan (R – Alaska) this week. He is running as an Independent in the Democratic primary. I did a podcast with him this week. You can listen here. These were spotted on cars at Mt. Marathon. I don't think most people like this kind of stuff, regardless where it comes from.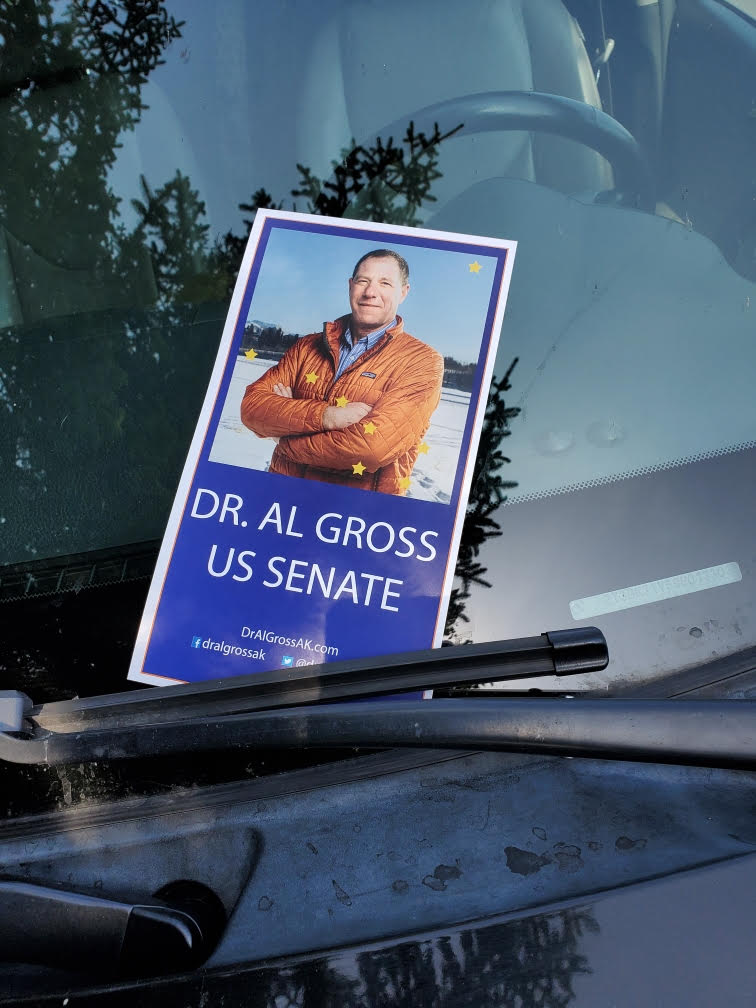 Happy 4th of July from Marcus Sanders! Nice work, Marcus. Please don't hurt me. As Vice-Chair of the Human Rights Commission, Sanders could probably do some enforcement action for the Commission as well.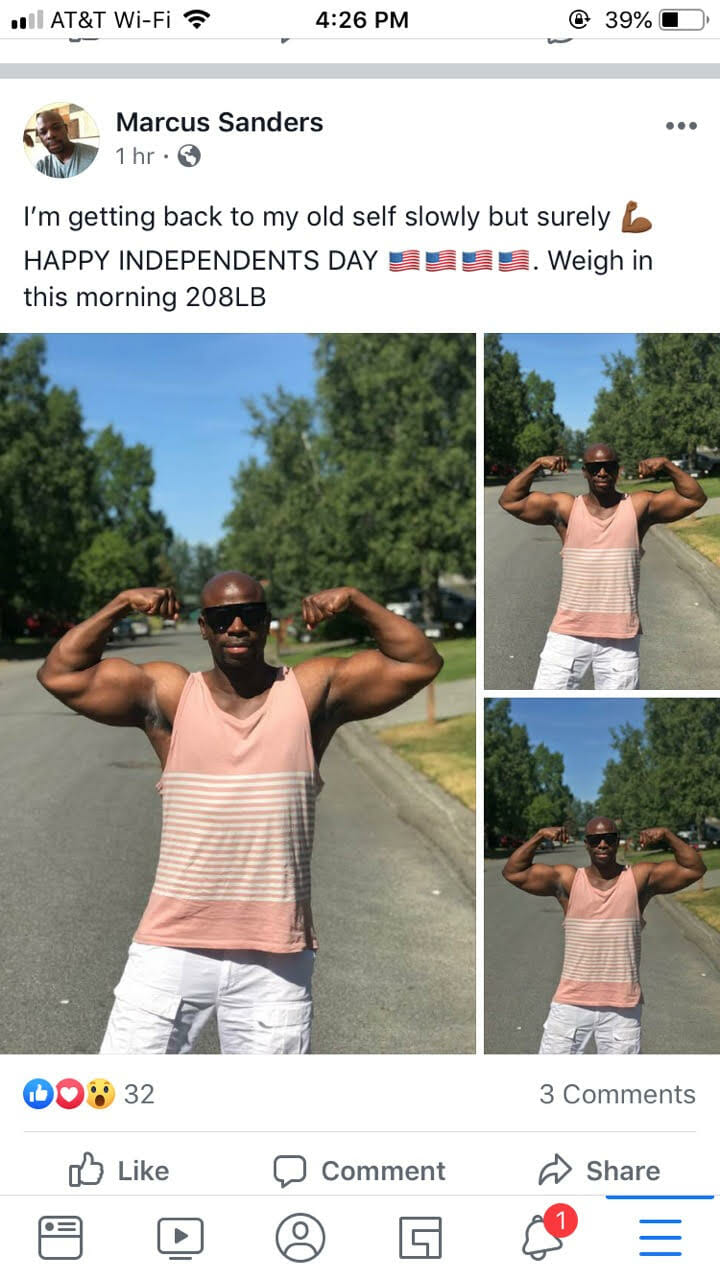 Sometimes people get real loose on the internet. There was a great example of this on June 28. Check out this now deleted response from AK Headlamp to a tweet from Pat Race. Loose! Gotta love that Republican on Republican violence. 9:51 PM on a Friday night. Wonder what was going on then… My guess is Rebecca Logan had a few, posted this, got about 27 texts, and then deleted it. I wonder what the people on the Alliance Board thought about it? Let alone Big Mike's people lol.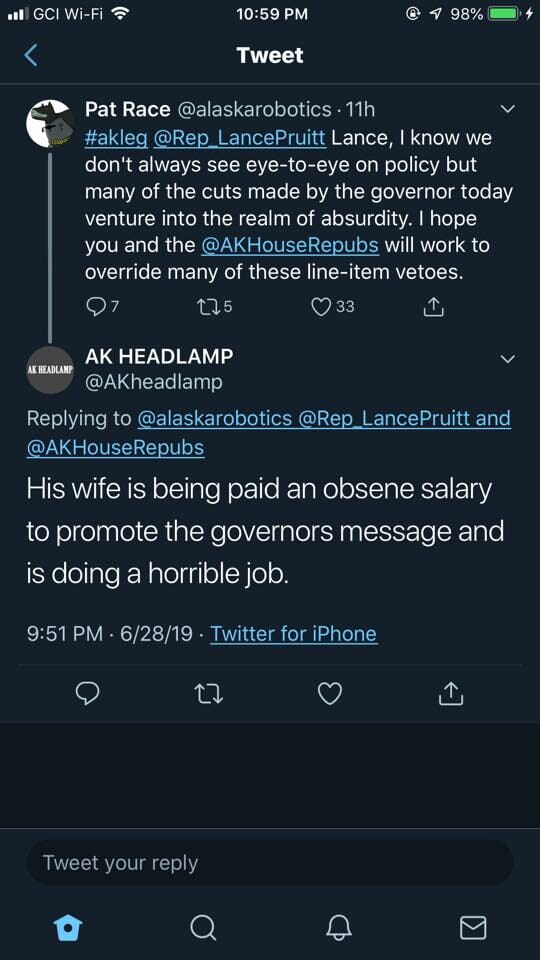 This Week's Loose Unit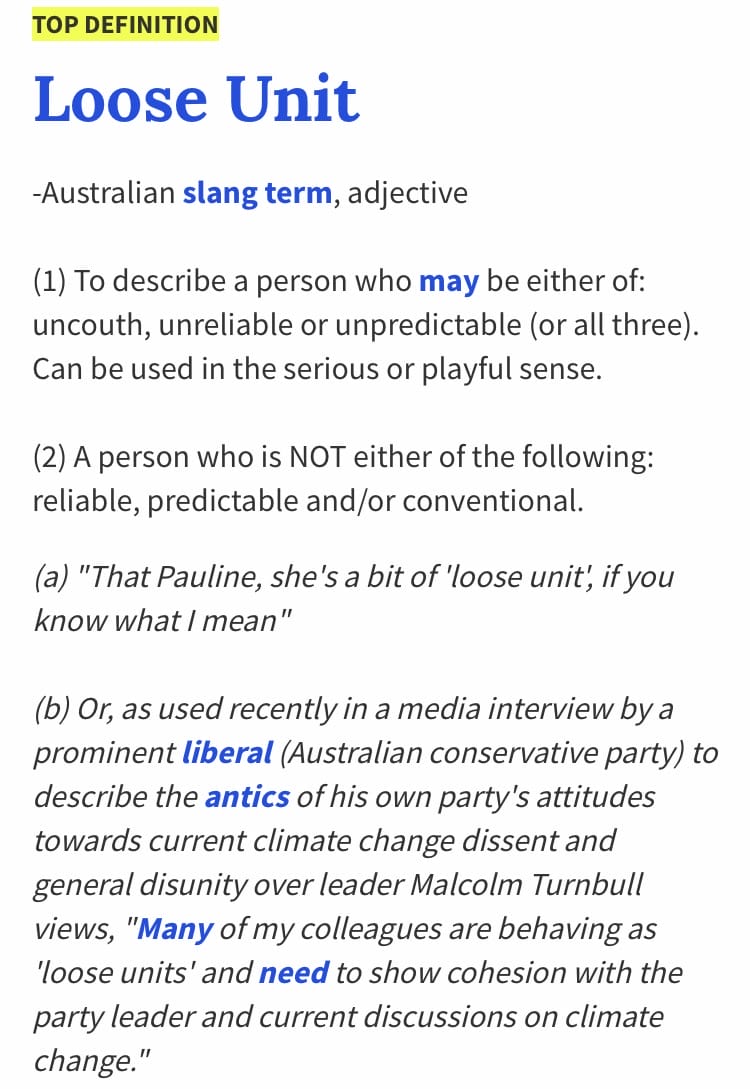 A tip I got this week locked up this week's Loose Unit. This week's designee is a prime example of what a Loose Unit is. This week's Loose Unit is Jim Sackett. Sackett is the Director of Governor Dunleavy's Fairbanks Office. Sackett was cited on May 27, 2019 for bear baiting without a permit. There is loose, and then there is the Director of the Governor's Fairbanks Office bear baiting without a permit loose. And that's not it. He pled guilty on June 21, 2019, not even a month later. My guess is that Jimmy wanted this one to disappear quickly and quietly. Here is a screen shot from Court View.

The judge on the case is Judge Patrick Hammers. What a legendary name for a judge. Looks like he dropped the hammer on Jimmy. According to Court View, his fines total $820.

Check out the pic that Suzanne Downing, head propogansits for the Dunleavy administration, used of Sackett when she announced he would be taking the job as Director. My guess is old Jimmy has been hunting for a long time and knows you need a permit to bear bait. Did he even take the class?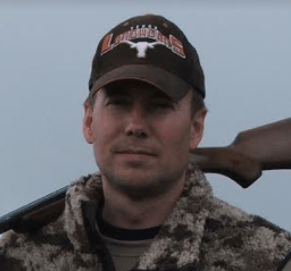 If you have a nomination for this week's Loose Unit, or if you have any political news, stories or gossip (or any old pics of politicians or public officials) please email me at jeff@alaskalandmine.com.