As the August 18 primary election quickly approaches, the daily number of COVID cases continues to climb. Today saw 119 cases reported (82 resident and 37 non-resident), the most in one day since the pandemic started. There will likely be a lot of voters requesting absentee ballots for the primary. Chasing absentees with mailers will be crucial this year for candidates who face serious primary challengers.
A friendly message and reminder to all our readers, the Landmine is made possible by myself and a team of awesome Alaskans. It takes a lot of work to provide the content we do. If you enjoy the content we provide, please consider making a one time or recurring monthly donation. You can click here to donate. We have a donation system that makes it super easy. We would really appreciate it. And thanks to everyone who has been supportive!
Anchorage Assembly 
The big news this week in Anchorage was the sheer number of people who came to testify about a proposed ordinance to combat homelessness. The proposal calls for the Muni to purchase four buildings around Anchorage to be used for housing and rehabilitation. Several Anchorage business leaders and residents organized last week in order to oppose the ordinance, in large part due to the rushed public process. Tuesday's meeting saw testimony go until 11 pm. The meeting was extended to Wednesday, and then Thursday, due to the number of people wanting to testify. Wednesday and Thursday saw additional people testifying in support of the ordinance. Public testimony will continue on Tuesday and possibly longer. Once that is finished, the Assembly will debate the ordinance. I understand and sympathize with the people who were upset about the rushed public process. I think we can all agree that homelessness has increased and is a major problem. But these kinds of decisions need to have proper public input. When I was president of my community council I remember a more robust and longer public process for transferring a liquor license. It will be interesting to see how the Assembly and Mayor Ethan Berkowitz decide to move forward after the outpouring of public testimony on this issue. Click here to see the general manager of Lithia Kia give some HIGH ENERGY public testimony. The mini-documentary I made with Scott Jensen last summer, This is Anchorage, is relevant to what is happening now. It's worth a watch if you have not seen it.
Other Happenings
Governor Mike Dunleavy (R – Alaska) spoke at the White House this week. He was there to support of President Trump's announcement of the rolling back of federal regulations. This APRN article provides more detail.
Wendy Lindskoog is now an AVP with Royal Caribbean Cruises. Congrats, Wendy! She might be the only person in Alaska recently hired by a cruise company. She was formerly with BP Alaska and before that the Alaska Railroad. I have gotten to know her over the last several years. She is not only smart but also high energy and a great conversationalist. She will no doubt be great in her new role.
The infamous caribou heart debacle at Senator Dan Sullivan's (R – Alaska) kick-off last weekend is still providing content. Check out this post from Samuel Johns, who was supposed to deliver the caribou heart to Sullivan. Everyone is blaming one another for the melee that ensued after the stunt went wrong. Super loose!
Speaking of Senator Sullivan, unless you have not been on the Internet in the last few days you are aware of the embarrassing Facebook post Sullivan made regarding the late Congressman John Lewis. Sullivan mistakenly posted a picture of the late Congressman Elijah Cummings on a post about the recent passing of John Lewis. It was a big mistake. A mistake that Senator Marco Rubio (R – Florida) also made. Sullivan's opponent, Al Gross, as well as many others were quick to attack Sullivan over the post. Yes, it was a bad mistake. And anyone who has spent any time in politics understands it was a mistake of his staff. We live in a society now where so many are ready to assume the worst and capitalize on an honest mistake. Lewis and Cummings were so similar looking that The Hill ran this article last year, "Lewis posts April Fools' Day announcement that he'll grow beard to stop being confused with Cummings." Even veteran D.C. reporter Liz Ruskin has admitted to making the same mistake.
The Prince William Sound Science Center held an online auction and virtual fundraiser this weekend. Usually it's a big event in Cordova, but due to COVID it was virtual this year. My friend Margaret Stock is on the board. She invited me to her house for a socially distanced viewing of the event on her deck with her husband and neighbor. Senator Lisa Murkowski (R – Alaska) gave a video message as well as NYT columnist Thomas Friedman. I hear they raised quite a bit of money. If you want to make a donation, click here.
Shenanigans on Campbell Lake continue. Check out the latest development. The architect and owner did not like how the first version of the fence looked, so it is being rebuilt. This is not satire.
Anchorage Superior Court Judge Thomas Matthews threw out a lawsuit this week brought by business leaders against Vote Yes for Alaska's Fair Share. The lawsuit claimed the way the group gathered signatures violated state law. This ADN article provides more detail. The November election is going to be lit.
Tomorrow is the deadline for candidates to file their 30-day Alaska Public Offices Commission reports. This report covers February 2 – July 17. ADN reporter James Brooks has a great spreadsheet that shows all the candidates and who has filed their reports so far. It's noteworthy that several incumbents have not raised much money.
Anchorage photographer Brant Olson is participating in a national event called "10,000 Headshots." The event aims at providing free headshots to people that are unemployed. You can click here to read more about it and sign up to get your headshot. He will be taking photos all day Wednesday (July 22).
This Week's Loose Unit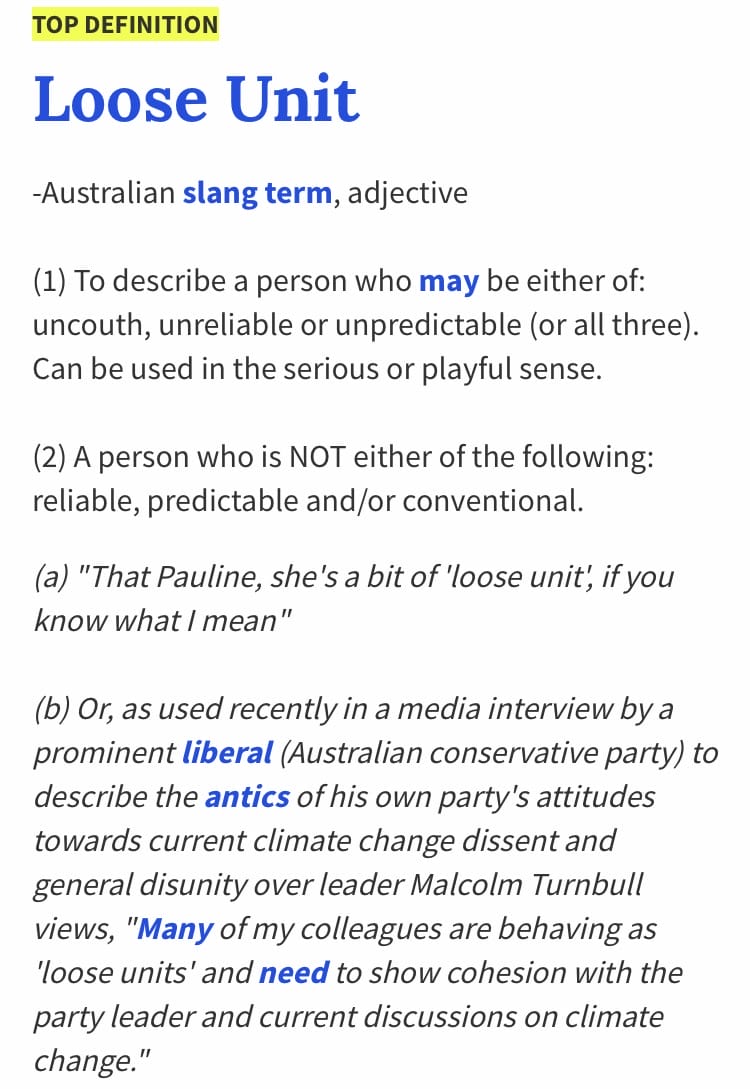 All the testimony at the Anchorage Assembly this week created a ton of deserving candidates for this week's Loose Unit. The Assembly itself could have been this week's designee. But the actions of two members of the Assembly made this week's choice clear. This week's Loose Unit is a tie between Assemblymembers Christopher Constant and Jamie Allard. First, Constant. After Rabbi Yosef Greenberg testified, in which he expressed concern about the Assembly's plans, Constant had a question for Greenberg. Constant read an email that suggested using the old Alaska Native Hospital as a place for the homeless. The email went on to say "erect a large fence, and if they venture to go outside that area take their dividend and their Native money." He then asked Greenberg what he thought about that. After Greenberg answered, Constant said, "So the way might be, send them all to one place and put a fence around them?" Asking a rabbi that is beyond loose. Constant and Greenberg got into a shouting match after Allard asked Greenberg a question. Greenberg then asked Constant why he asked him that offensive question, told him he didn't send the email, and stated Constant was trying to make a Nazi comparison. Very loose. You can watch the entire interaction here. Constant apologized to Greenberg the following night, and Greenberg accepted. You can see the apology here.
Now Allard. Allard has proven to be everything I expected she would be on the Assembly, and more. Allard was part of the strategy to run out the clock for the meeting, causing a delay on the ordinance. Allard asked nearly every person who testified a question in order to further delay the meeting. She asked a lot of people what they thought the solution was. Many of them had no clue. It was super loose. It was clear to everyone what she was doing. Just think what one of her fellow members will say the next time she asks them for help on something. Classic Loose Unit.
If you have a nomination for this week's Loose Unit, or if you have any political news, stories or gossip (or any old pics of politicians or public officials) please email me at jeff@alaskalandmine.com.