After a hot and dry start to summer, we have finally got some much needed rain in Southcentral. The Anchorage Assembly passed a controversial ordinance this week that allows them to remove the mayor. The 30-day campaign finance reports for legislative and gubernatorial candidates are due tomorrow, which means the August 16 primary is less than a month away. And Governor Mike Dunleavy (R – Alaska) announced PFD payments will go out in September instead of October.
On a personal note, I came down to Vegas with a friend for the weekend. He had a companion fare and a really cheap room at the MGM (dude loves to gamble). I entered a $200 poker tournament yesterday with $200,000 guaranteed in prize money. There were 11 flights over three days where the top 12.5% from each flight moves on to day two, which is today. I advanced in my flight yesterday. There are just over 100 people who advanced to day two. First place is something like $40,000! Wish me luck!
A friendly message and reminder to all our readers. The Landmine is made possible by myself and a team of awesome Alaskans. We are working hard to provide in-depth election coverage for all of the ongoing races. If you enjoy the content we provide, please consider making a one time or recurring monthly donation. You can click here to donate. We have a donation system that makes it super easy. We would really appreciate it. And thanks to everyone who has been supportive!
Anchorage Assembly Disarray 
The Anchorage Assembly meetings continue to be unruly and chaotic. On Tuesday, Daniel Volland was sworn in as the new twelfth member of the Assembly representing Downtown. New members can't even get sworn in anymore without being heckled by the unruly crowd. Later, the Assembly passed the controversial ordinance that allows them to remove the mayor. Mark my words, it's not a matter of if they will remove Mayor Dave Bronson, but when.
A few days after the Tuesday meeting, Assembly Chair Suzanne LaFrance and Vice Chair Christopher Constant wrote an op-ed in the ADN titled "It's time to put politics aside to work for Anchorage." The title is so Orwellian.  While it raises several relevant points, namely just how crazy the Assembly meetings have become, this is really just them continuing to lay the foundation to remove Bronson.
It's been over a year since Bronson was sworn in as mayor. I think we can all agree he has had a rough start. His relationship with the Assembly could best be described as childish. And the way most of them interact with him is not any better. But removing him will not get us any closer to solving the problems that face our city. All it will do is cause further divide and anger a lot of people.
We are no closer to addressing the homelessness problem that has plagued the city for decades. In fact, it's the worst it's ever been. Housing in Anchorage remains expensive and is in short supply. The grass on the Park Strip is dead. How are we going to attract people to Anchorage when our city is in this kind of state? The answer does not begin with the Assembly deciding to remove the mayor because they can't work together. The recall process exists to deal with elected officials who have broken trust with the public. If the Assembly removes Bronson, the city will end up in worse shape than it is now, if you can even imagine that.
Alaska Political Report Calendar Update
The following is an excerpt from this week's edition (7/14/2022) of the Alaska Political Report. You can click here for more information about the Alaska Political Report. A subscription is $1,299/year per organization. Discounted pricing is available for non-profits and government entities. We will be providing extensive election coverage this year in addition to our session coverage. If you have any questions or would like to subscribe, please email jeff@akpoliticalreport.com.
We request the monthly calendars of the governor, commissioners, and other key executive branch officials. Here are some highlights of some recent meetings:
Gov. Mike Dunleavy's public calendar, June 2022 
Dunleavy's June calendar included multiple meetings on the gasline.
June 1: Meeting at Japan Bank; meeting with Tokyo Gas; meeting with Toyo Engineering Corporation; dinner with Toyo Engineering Corp.
June 2: Meeting with Mitsubishi Corporation Natural Gas Group; meeting with Chiyoda Corporation; meeting with INPEX; meeting with Mitsui O.S.K. Lines; dinner with TOGAS Chairman Hirose
June 3: Meeting with Alaska Republican Sen. Dan Sullivan; Alaska Gasline Development Corp. (AGDC) President Frank Richards, and United States Ambassador to Japan, Rahm Emanuel
June 14: Meeting with Richards, Nick Szymoniak, manager of venture development at Alaska Gasline Development Corporation, Feige, Feige special assistant John Crowther, Derek Nottingham, director of Natural Resources Oil and Gas department and Attorney General Treg Taylor; meeting with David Weixz, president/CEO at Three Bears Alaska; meeting with John Minder, president/CEO at Great Northwest Inc; meeting with Anchorage Democratic Sen. Tom Begich; meeting with State Trooper Captain Eric Spitzer, Fairbanks Police Department Deputy Chief Rick Sweet, Lt. Lantz Dahlke and more
June 16: (AGDC) board meeting; speak at Alaska Military Youth Academy graduation; interview with The Economist's Charlotte Howard; meeting with Eagle River Republican Rep. Kevin McCarty
June 22: Meeting with Sen. Sullivan and Richards; meeting with Sen. Begich
June 30: Meeting with Eddie Saab, president at Westinghouse Electric Canada and Mary Ann Pease, energy consultant; meeting with Feige and Personnel Director Kate Sheehan; PSA shoot; meeting with Richards, Jepsen and AGDC board member Janet Weiss, former regional president of BP Alaska
Now-former Natural Resources Commissioner Corri Feige had a four hour deposition on June 17 with the law firm the Legislative Budget Audit Committee hired to investigate the firing of former Permanent Fund CEO Angela Rodell.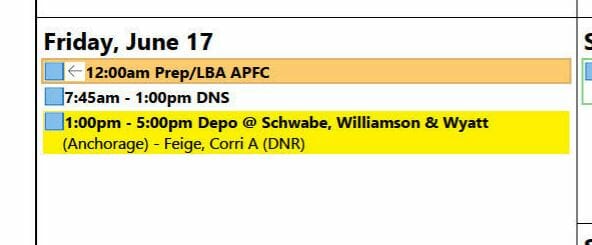 Other Happenings 
Governor Dunleavy announced PFD payments of approximately $3,250 will start going out on September 20, a little less than a month ahead of the regular October disbursement. In a press release where he took a jab at former Governor Bill Walker, Dunleavy said:
Alaskans have waited seven long years to receive a fair and sizable dividend, and it couldn't have come at a more important time," said Governor Dunleavy. "Alaskans, especially in rural communities, will have to pay extraordinarily high fuel and heating oil bills this winter, and rampant inflation is forcing all Alaskan families to pay more for basic needs, like food and medicine. We need to stop determining what amount the PFD will be using an arbitrary political process. Alaskans deserve a constitutional amendment that protects the PFD from politicians and special interests, and sets out a funding formula we can all count on.
The funny part about it is the last sentence. Dunleavy has been all over the map on the amount of the PFD and would not say what amount he supports at a press conference on the budget last month. This article I recently wrote, "Dunleavy's dividend dilemma," goes into more detail.
Quarter 2 Federal Election Commissioner reports were due on Friday.
In the Senate race, Senator Lisa Murkowski (R – Alaska) maintains a significant cash advantage over her main Republican opponent Kelly Tshibaka. Democrat Pat Chesbro has raised little money in comparison.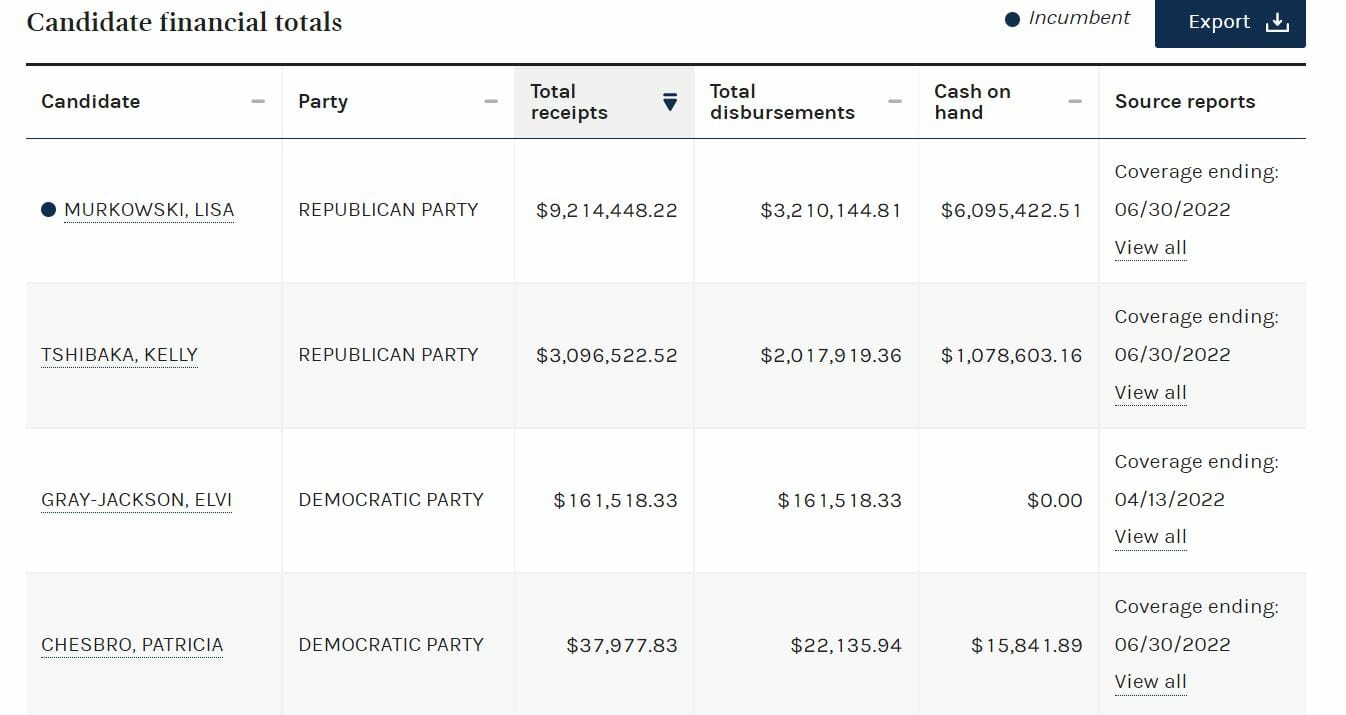 In the regular House race, Republican Nick Begich maintains a significant cash advantage over Republicans Sarah Palin and Tara Sweeney as well as Democrat Mary Peltola. Though Begich did loan his campaign $650,000.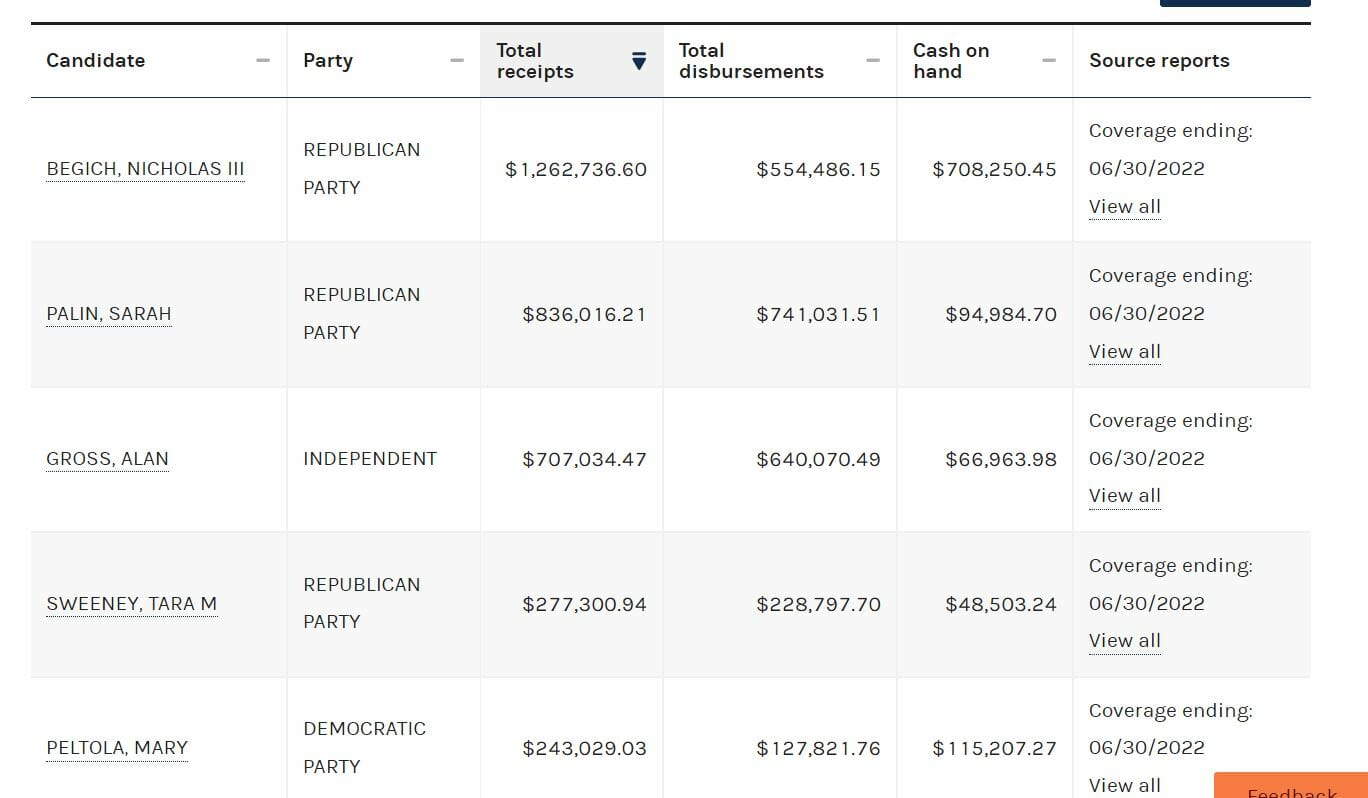 Matt Shuckerow, who served as Dunleavy's press secretary after he was first elected, has secured a contract with the Office of the Governor for $4,500/month, not to exceed $29,000. The contract is for communication and consulting services. Shuckerow, who has worked for all three members of the congressional delegation, ran Senator Dan Sullivan's (R – Alaska) 2020 campaign, and assisted Dave Bronson after he was elected mayor, started Fathom Strategic Communications in March 2021.
The legislative staff exodus continues. Elise Sorum-Birk left her job as a legislative staffer for Representative Andy Josephson (D – Anchorage) to become the deputy clerk for the City of Valdez. Congrats on the new job, Elise!
This Week's Loose Unit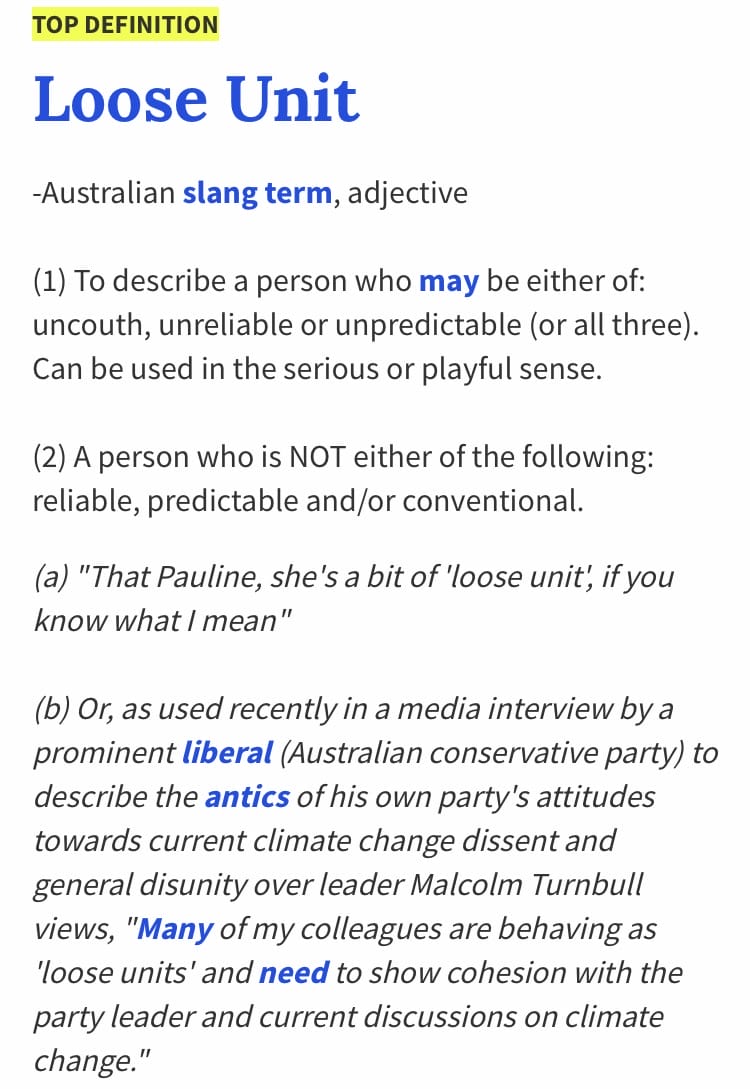 This was definitely one of those easy weeks. This week's Loose Unit is Anchorage Assembly member Meg Zaletel. As I wrote above, Anchorage Assembly meetings have turned into a circus. A small but vocal anti-Assembly crowd continually taunts and heckles Assembly members. It finally got to Zaletel, who went full Loose Unit during Tuesday's meeting.
During debate on the ordinance to remove the mayor, Zaletel lost it when the crowd kept heckling her. And to be honest I don't blame her. I regularly attend those meetings and many of the frequent fliers are mean and rude. It's a shame Assembly leadership cannot control their meetings. That being said, Zaletel went maximum loose when she responded to the crowd. It was especially loose because it was all caught on her mic! Here is a play by play of the meltdown, and the video is below that:
Zaletel moved to adjourn the meeting. Assembly member Jamie Allard seconded.
Assembly member Christopher Constant objected.
Zaletel said, in order:
"I don't fucking care!"
"I'm done," followed by, "Then call the fucking question!"
Constant tells her time is up on the ordinance.
Zaletel says, "I'm not gonna sit her and be heckled to be able to speak as an elected official. I refuse. I will not do it!"
After further discussion with Constant, Zaletel removed her motion to adjourn. Allard removed her second.
Zaletel then moved to call the question. That passed. And then the ordinance passed 9-3.
1/ Assembly member Zaletel blew a fuse last night after repeatedly being heckled. Here's what happened:

Zaletel moved to adjourn the meeting. Assembly member Allard seconded.

Assembly member Constant objected.

Zaletel says, in order:

"I don't fucking care!" pic.twitter.com/f8QYUm551Y

— The Alaska Landmine (@alaskalandmine) July 13, 2022
If you have a nomination for this week's Loose Unit, or if you have any political news, stories or gossip (or any old pics of politicians or public officials) please email me at jeff@alaskalandmine.com.