As usual, summer is flying by! It is already the middle of July. The August 18 primary is just over a month away. Unfortunately, 93 cases of COVID were reported today in Alaska. As positive cases continue to rise across the state, local and state leaders are trying to figure out how to best flatten the curve. I encourage everyone to stay safe, practice healthy habits, and avoid being in large groups of people.
A friendly message and reminder to all our readers, the Landmine is made possible by myself and a team of awesome Alaskans. It takes a lot of work to provide the content we do. If you enjoy the content we provide, please consider making a one time or recurring monthly donation. You can click here to donate. We have a donation system that makes it super easy. We would really appreciate it. And thanks to everyone who has been supportive!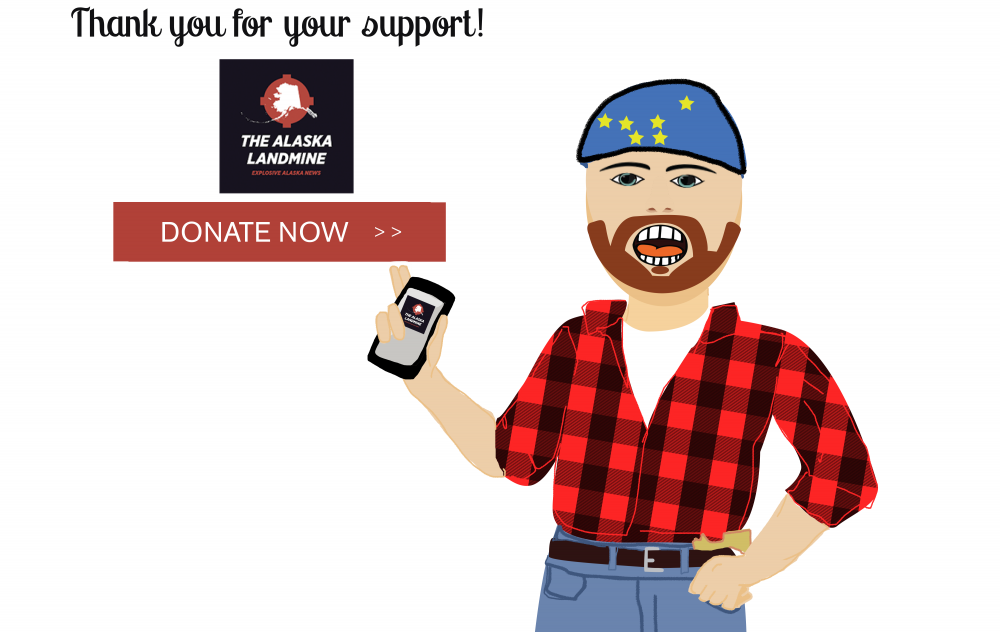 COVID
Governor Mike Dunleavy (R – Alaska) will be discussing the increase in COVID cases tomorrow at 5 pm. It will be interesting to see what he and Dr. Anne Zink have to say and if there will be any new mandates. This ADN article provides more detail on today's record number of cases.
93 Alaskan residents have tested positive for COVID-19. Tomorrow at 5pm I will be joined by Alaska public health officials for a discussion on how the outbreak and its impacts are evolving. (1/2)

For the latest information on COVID-19 in Alaska visit: https://t.co/E4CduAJaHj

— Governor Mike Dunleavy (@GovDunleavy) July 12, 2020
Alaska Chief Medical Officer Dr. Anne Zink posted this Twitter thread today. There is some good information there.
Today – 116 new people with COVID-19 in Alaska. 93 are residents: Anchorage (29), Fairbanks (19), Palmer (7), Yukon-Koyukuk Area (6), Cordova (4), Soldotna (4), Wasilla (4), Eagle River (3), Juneau (3), City of Kenai (3), Chugiak (2), North Pole (2), Nome Census Area (2), 1/

— Anne Zink (@annezinkmd) July 13, 2020
Other Happenings 
A candidate forum was held yesterday at the Wasilla Senior Center. Ironically, no one can be seen wearing a mask. Several Valley candidates participated as well as, oddly, Stephen "George Floyd isn't real" Duplantis, who is running for State Senate in Anchorage. He was invited by Mike Coons! You can watch the whole thing here courtesy of Politadick. It gets pretty loose.
Juneau Superior Court Judge Philip Pallenberg rejected an effort to halt federal CARES act funding to small businesses. This Midnight Sun article goes into more detail. The program continues to struggle to get money to Alaska businesses because companies who have received federal COVID money are ineligible. The legislature would need to return to Juneau to resolve this.
The Alaska Republican Party held a central committee meeting yesterday via Zoom. The agenda can be seen below. All of the candidates on the agenda who received district endorsements were endorsed by the central committee, although Senator Josh Revak's (R – Anchorage) was a close 29-23.
A group of business owners and concerned citizens met twice this week to discuss their opposition to the Municipality of Anchorage purchasing the Golden Lion Hotel, and other properties around Anchorage, in order to convert them into drug and rehabilitation centers. They began running radio ads this weekend and plan to show up in force to the Assembly meeting on Tuesday. They are concerned about the rushed process and proximity to liquor stores around the proposed locations. Look for the Assembly meeting to get very loose.
Forbes posted an article this week that included a crowd funded poll on Alaska's congressional races as well as Governor Dunleavy. You can see the results here. One of the interesting takeaways is that the poll shows 46% of respondents oppose recalling Dunleavy, 39% in favor, and 15% undecided.
Congressman Don Young (R – Alaska) was in Southeast Alaska this week holding campaign events. Stops included Juneau, Wrangell, and Petersburg. He's still going strong at 87.
Check out this mailer candidate Christopher Kurka sent out this week. Might be a record for longest mailer ever! He even includes a survey. Kurka is running against former Representative Lynn Gattis in the Republican primary for the seat Representative Colleen Sullivan-Leonard (R – Wasilla) is retiring from.
Politicos Making Moves
Sarah Erkmann Ward has obtained a short term contract with the Department of Health and Social Services to do communications and public outreach for COVID. I have not yet been able to get a copy of the contract but I am told it is for 60 days. Ward runs Blueprint Alaska, a communications and PR agency. Her clients include Hilcorp, Alyeska Pipeline, and OneAlaska.
Suzanne Cunningham has moved from Governor Dunleavy's office to the Department of Health and Social Services where she will serve as as assistant commissioner. Congrats! She has been Dunleavy's legislative director since he took office in 2018. No word yet on who will replace her as legislative director.
Amanda Coyne, speechwriter and senior advisor to Senator Dan Sullivan (R – Alaska), was featured in Politico this week for their "Birthday of the Day." Happy Birthday, Amanda! Check out her answer about the question, "How's the Trump presidency going?"
The Alaska Bar Association has booked lawyer and Harvard Professor Alan Dershowitz to speak their annual convention. He is the keynote speaker at their banquet on October 29. Some lawyers and observers have questioned booking him in light of his defense of Jeffrey Epstein. However, no one really seems to care about his defense of O.J. Simpson. If the goal was to get everyone talking about the Alaska Bar Association, they have definitely done that! That event should be lit.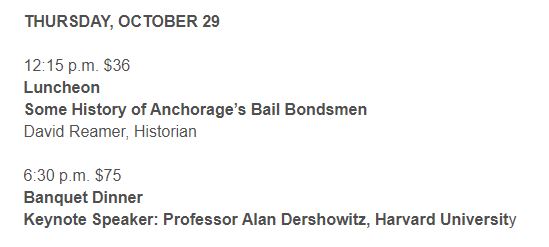 This Week's Loose Unit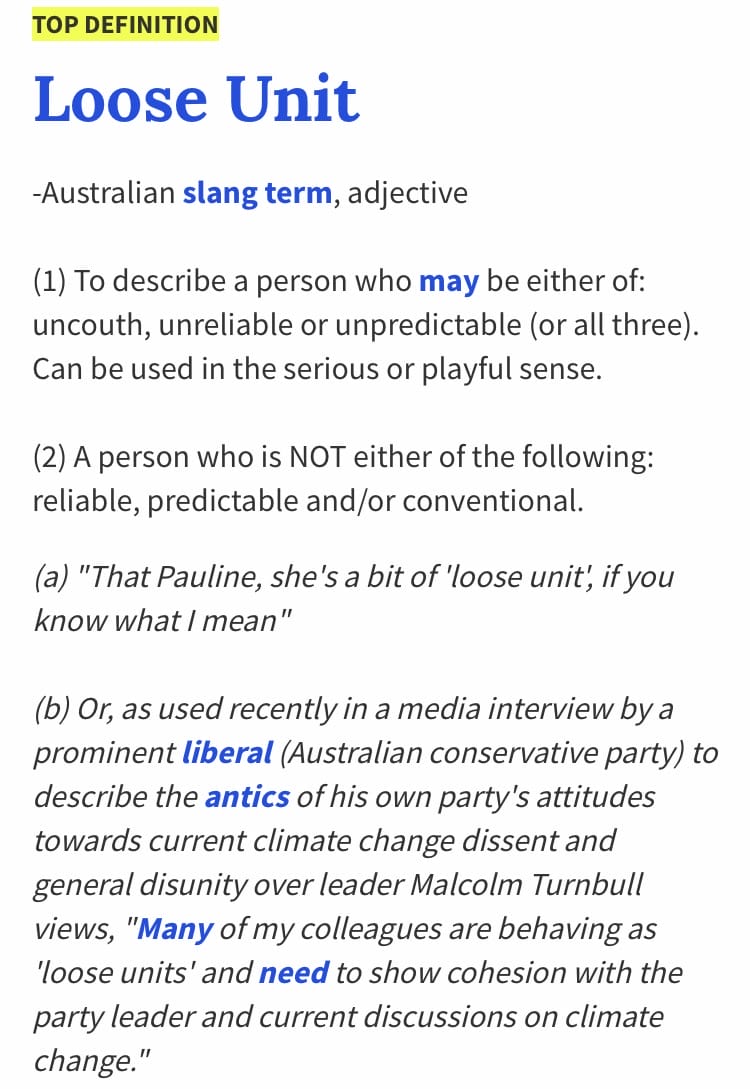 I'll be honest, up until last night I was kind of struggling for this week's Loose Unit. While I had a few decent candidates in mind, what happened last night made this week's designee clear. This week's Loose Unit is Kathleen Bonnar and her friends that charged the stage last night at Senator Dan Sullivan's kick-off fundraiser. By now you have probably heard about this, but if you haven't I will recap. As Sullivan was being introduced by his wife, Bonnar approached the stage with a bag. Super loose. Sullivan's campaign manager, Matt Shuckerow, can be seen attempting to intercept her. As he was going over another woman, Crystal Berwick – another Loose Unit – can be seen slamming into Shuckerow! She must either play hockey or is in roller derby. She then tries to prevent Shuckerow from getting to Sullivan and his wife. Shuckerow manages to throw her to the ground in order to get to Sullivan and his wife! I was able to obtain video, which shows the entire thing:
It gets way more loose. The first woman eventually pulls out a caribou heart and tries to throw it! Not sure if it gets more loose than that. You can see a masked up former Anchorage Mayor Dan Sullivan in the melee. After all the women were thrown out of the event they posted a press release claiming they were assaulted! So loose. You can see it here. But it gets even better. According to the press release the woman who body checked Shuckerow is a TSA agent! If I ever see her working I am going to very politely say, "Please don't body slam me." As they were leaving the event they smeared either fake or real blood on a bunch of Sullivan signs outside the event. Extremely loose. Oh, and this craziness came exactly one year and one day after the infamous "Thrilla in Wasilla" event, where protesters took over the gymnasium at Wasilla Middle School where several legislators were meeting for the "special session." Enjoy this video meme we posted after the chaos was over. So loose!
If you have a nomination for this week's Loose Unit, or if you have any political news, stories or gossip (or any old pics of politicians or public officials) please email me at [email protected]