The start of session is just over one week away. Legislators and staffers are already heading to Juneau. Look for legislators that have filed for office to be collecting as many campaign donations as they can before session starts (legislators are barred from raising money during session). If the town halls this week were any indication of how session is going to go, look for things to be as loose as ever. And the official filing for the upcoming Anchorage Assembly races begins on Friday.
A friendly message and reminder to all our readers, the Landmine is made possible by myself and a team of awesome Alaskans. It takes a lot of work to provide the content we do. I am heading back to Juneau in January to report on the Legislature. If you enjoy the content we provide, please consider making a one time or recurring monthly donation. You can click here to donate. We have a donation system that makes it super easy. We would really appreciate it. And thanks to everyone who has been supportive!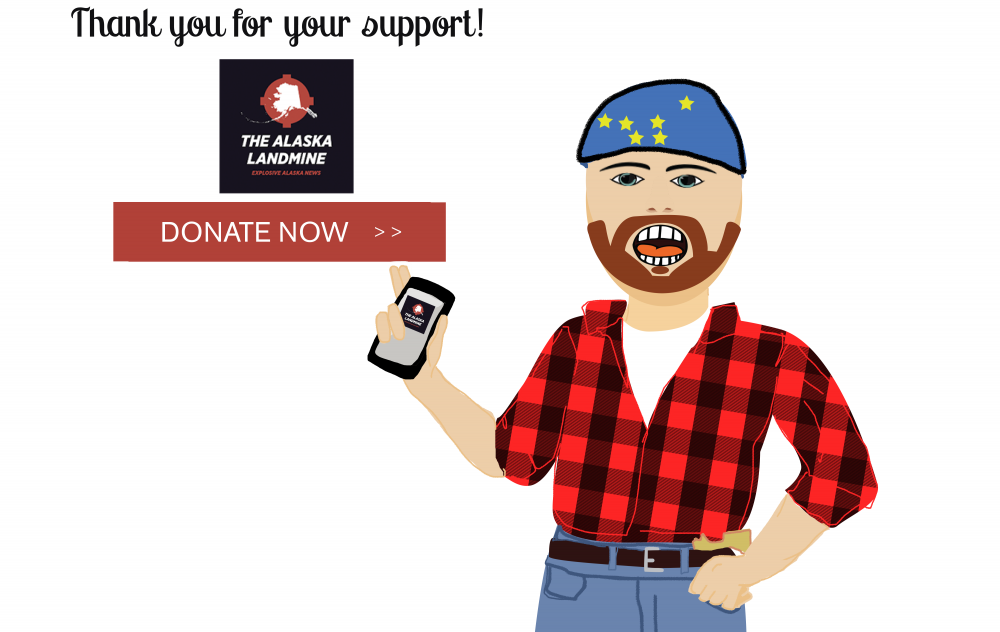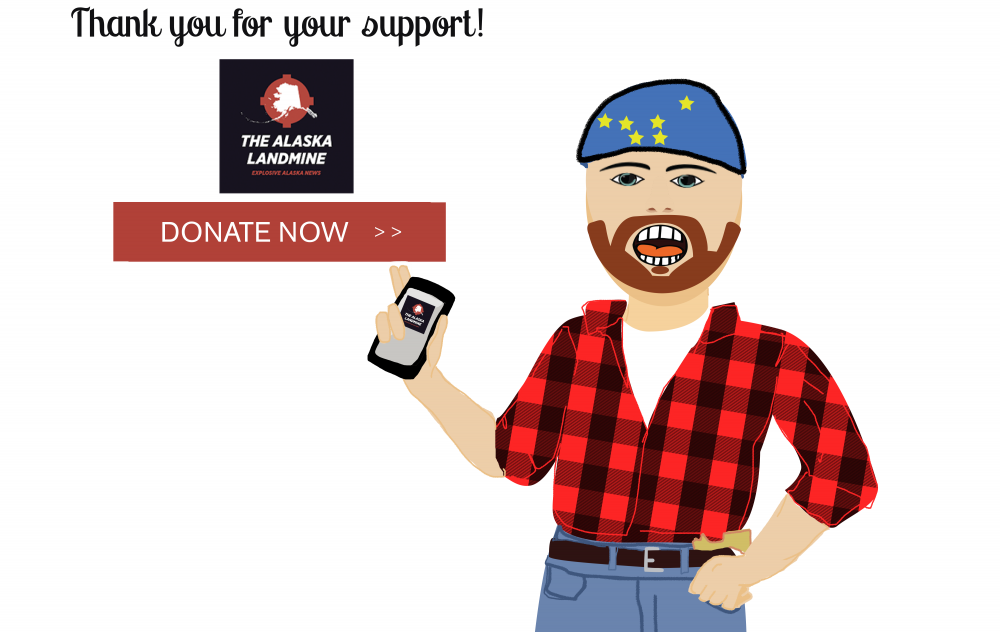 Legislative Session 
It's hard to believe but the second session of the 32nd Alaska Legislature is only nine days away. There is a big difference between the first and second session. The main one being there is a lot more pressure to adjourn for the second session. Bills introduced and heard during the first session are still in play during the second session. Once the second session is over, everything dies unless resurrected for a special session. Legislators only have 30 days to introduce bills during the second session, but committees can still introduce bills until the end. The other big difference is the second session is in the same year as the election, which puts even more pressure on legislators. And this year is a redistricting year. As it stands, 59 of the 60 legislators are up for election. Many of them have very different districts and some have been paired. This could possibly change due to ongoing litigation but regardless, legislators are going to want to finish so they can go home and campaign.
But that is easier said than done. The dividend continues to plague the Legislature. Governor Mike Dunleavy (R – Alaska) is still pushing the 50/50 (which is not the law by the way). And the biggest problem is the dividend issue does not fall on party or caucus lines. Representative Neal Foster (D – Nome), who co-chairs the House Finance Committee, is for a full dividend. His fellow co-chair, Representative Kelly Merrick (R – Eagle River) is not. The House Majority only has 21 members – the bare minimum –  and they are divided on the dividend. The Senate Majority is no different. They are so divided they were not even able to pass a budget or dividend without votes from members of the Democratic minority. It's all a giant powder keg. Last session the Legislature basically ignored the dividend until the end, and it blew everything up. I can't even imagine how it is going to explode this year. It's going to something else to witness.
Anchorage Assembly Elections 
Five Anchorage Assembly seats are up in April. The first day to officially file with the Municipality is Friday, January 14 at 8 am. The last day to file is January 28 at 5 pm. But candidates have been able to file letters of intent with the Alaska Public Offices Commission (APOC) for much longer. Four of the five incumbents have filed letters of intent to run for re-election. The fifth, Assembly member Crystal Kennedy, is not seeking re-election. Here is a high level summary of the five seats:
District 2 – Eagle River/Chugiak
Assembly member Crystal Kennedy is not running for re-election. Tiffany Lund, a former legislative staffer and active member of the Eagle River community, filed a letter of intent in November to run for the seat. Lund says that Kennedy has endorsed her. Roger Branson also filed a letter of intent last June. Oddly, Kevin Cross claims he is running for the seat too, but he has yet to file with APOC. He has a website up and is accepting donations. Might want to get that resolved, Kevin…
District 3 – West Anchorage
Assembly member Kameron Perez-Verdia is up and is running for re-election. So far his main opponent is former one-term Republican Represrntaire Liz Vazquez. Noria Clark, a vocal testifier at Assembly meetings, filed a letter of intent but has decided not to run because her and Vazquez would split the vote. Clark is on her way to Juneau to work for Representative Sara Rasmussen (R – Anchorage).
District 4 – Midtown
Assembly member Meg Zaletel is up and is running for re-election. Her main opponent so far is Kathy Henslee. Henslee, a Republican, unsuccessfully challenged Representative Chris Tuck (D – Anchorage) in 2020.
District 5 – East Anchorage
Assembly member Forrest Dunbar is up and is running for re-election. His main opponent so far is Stephanie Taylor, a Republican and big supporter of Mayor Dave Bronson.
District 6 – South Anchorage
Assembly member John Weddleton is up and is running for re-election. His main opponent so far is Republican Randy Sulte.
Update: This originally stated Rachel Ries was Weddleton's opponent. She initially was but switched to run for the Anchorage School Board. Ries, a Republican, is a former army helicopter pilot and first time candidate.
Stay tuned for more Landmine coverage on the Assembly races. If two of the four seats flip (Eagle River will stay conservative), the progressive Assembly will lose its veto proof majority. My bet is Bronson and his allies will focus on the two seats most likely to flip and dump all their resources into those.
Politicos on the Move
The legislative exodus continues. Austin Baird is leaving his role as communications director for the House Majority. Joe Plesha, his deputy, has been promoted to his position. Baird is getting into the consulting game and will be working on the Walker/Drygas gubernatorial campaign. Baird previously worked as former Governor Bill Walker's press secretary and before that as a Channel 2 reporter. Best of luck, Austin! The House Majority also hired Graham Judson as part of the comms team. Congrats, Graham! That dude is a legend.
The Senate Majority hired Leona Long as their new press/communications person. She comes from the Tanana Chief Conference, where she did public relations. Daniel McDonald and Malia Barto, the former press secretary and deputy, both recently quit.
Weston Eiler left his role as government relations manager for the University of Alaska to take the role as government affairs director for the University of Alaska Anchorage. Sara Perman, a former legislative staffer, has taken his place. Congrats to them both!
The Resource Development Council announced Leila Kimbrell as their new executive director. Congrats, Leila! She comes from Senator Lisa Murkowski's (R – Alaska) office, where she served as her state director for the last four years. Murkowski told me in a recent interview that Kimbrell's replacement will be announced soon, as well as her campaign manager.
Senator Lora Reinbold (R – Eagle River) hired Madeline Gaiser as a staffer. Gaiser ran against Senator Bill Wielechowski (D – Anchorage) in 2020 and said all kinds of wild shit. Can't wait to see them run into each other in the Capitol.
There will be a lot of new faces in Juneau this year. Stay tuned for more updates.
Other Happenings
Long-time couple and fellow lobbyists Heather Brakes and Kevin Jardell got married in Idaho last week. Big congrats to them both! I had planned on heading down but unfortunately the weather issues in Seattle prevented that from happening. Brakes and Jardell both worked in state government before becoming lobbyists. Juneau definitely has another power couple!
There were a few legislative town halls this week in preparation for session. One was in Eagle River, which was loose but nothing compared to the one in Wasilla that Representatives David Eastman (R – Wasilla) and Christopher Kurka (R – Wasilla) held. You can watch my live stream here. Highlights include someone yelling, "Hang Fauci," a former congressional candidate saying "a shot was never fired" when the mandates started, many holocaust references, how nasal swabs are for "harvesting DNA," a recommendation to go to "ALL DAY CHEMIST DOT COM" to get ivermectin, and a former air traffic controller saying he told his boss, "I have neve had AIDS, syphilis, gonorrhea, herpes, crabs, or any other STD. That's the only medical information you are getting."
This says it's a disaster relief fundraiser but I bet they will be taking campaign donations too.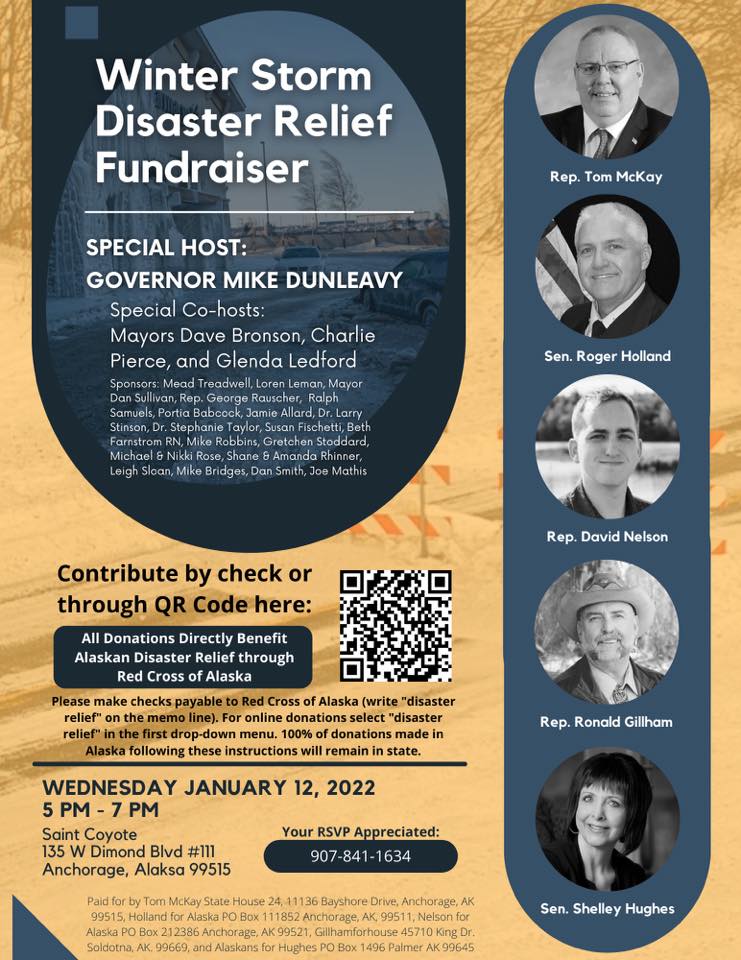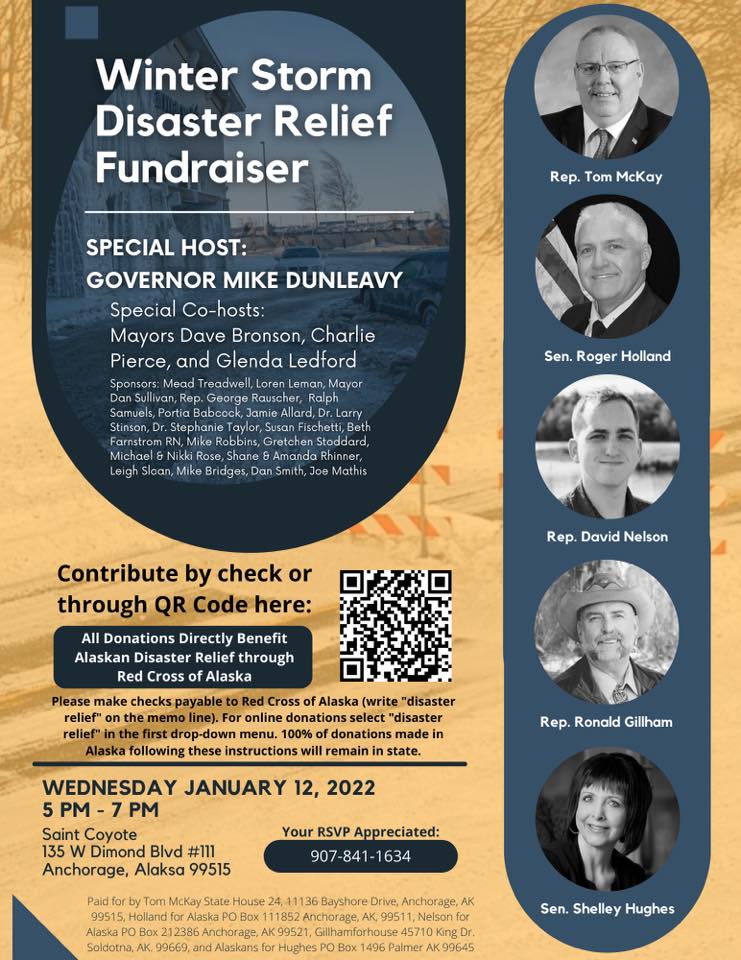 It is telling that Anchorage Police Chief Ken McCoy is not in this photo.
This Week's Loose Unit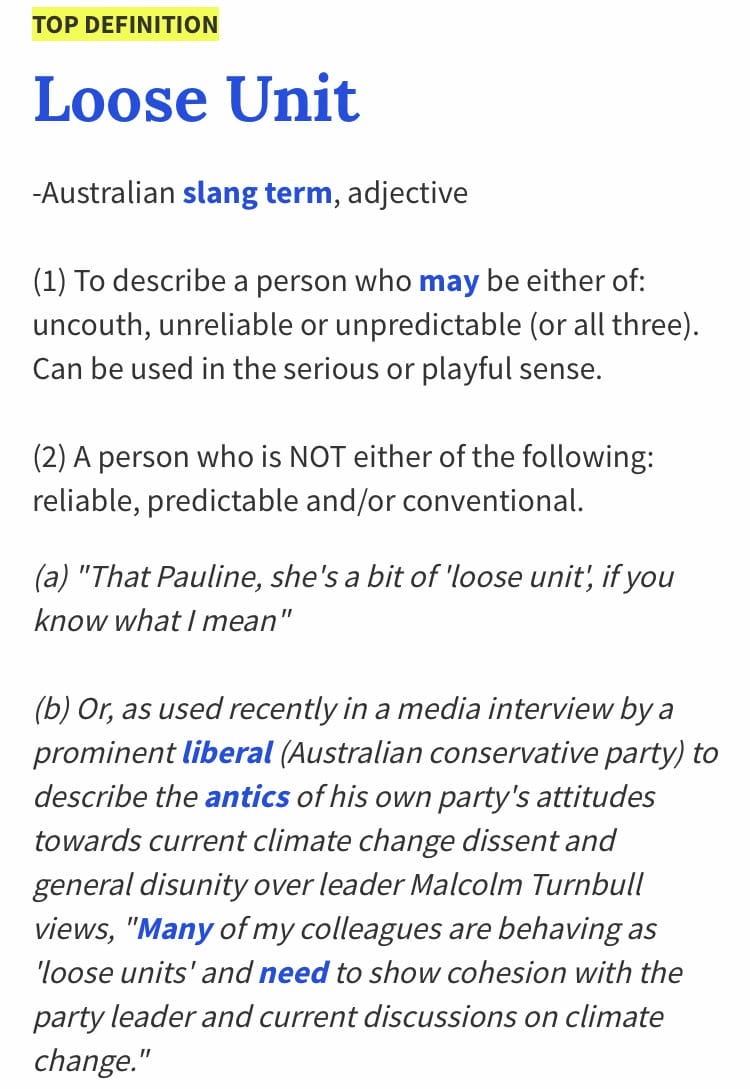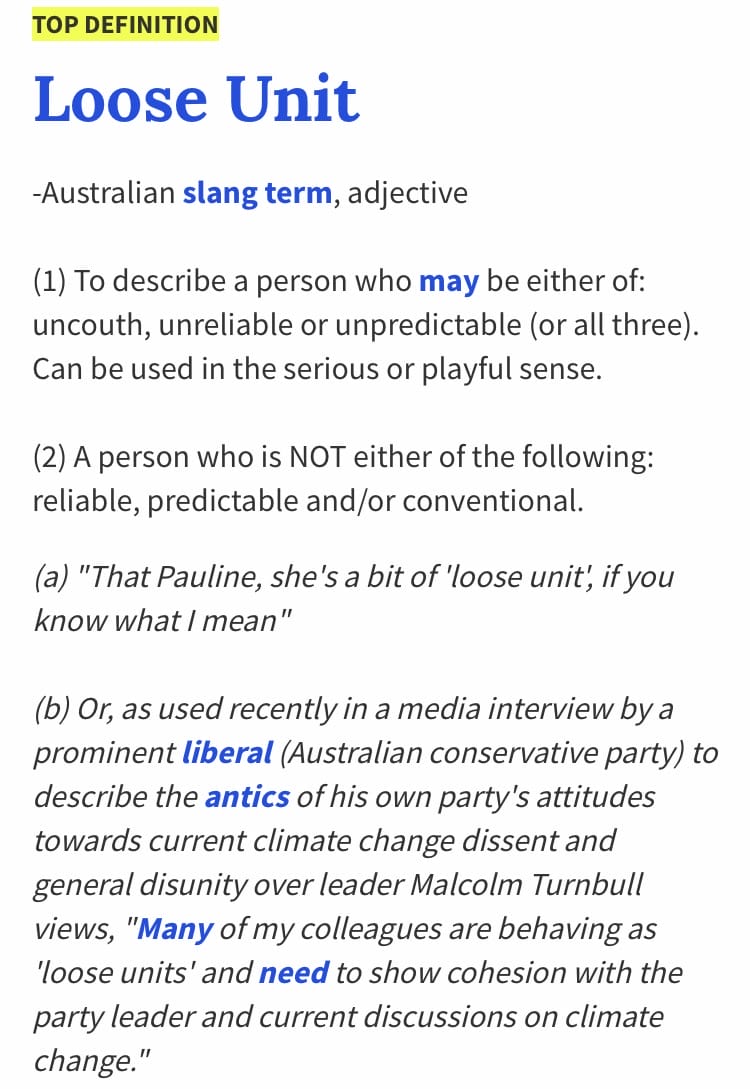 As session and the Anchorage Assembly races approach, there are more and more contenders every day. This week's designee is a repeat offender but for good reason. This week's Loose Unit is once again Eagle River Senator Lora Reinbold. There were plenty of things Reinbold said at the Eagle River town hall this week that were Loose Unit worthy. She probably spoke for 75% of the time. Merrick and Representative Ken McCarty (R – Eagle River) did not seem to care. But one thing really stood out. Towards the end she kept referring to the "abusive press." So at the end I asked her what she meant by that. She of course responded with nothing of substance. But during her closing remarks she read a note her aide brought her about what the Alaska Constitution says about the freedom of the press. Article 1, Section 5 states:
Every person may freely speak, write, and publish on all subjects, being responsible for the abuse of that right.
Reinbold talking about responsible speech is the one of the funniest fucking things I have ever heard. Also, I successfully sued Governor Dunleavy on First Amendment grounds and got a federal judge to grant an injunction compelling Dunleavy to invite me to press conferences. But I digress. Reinbold then went on a long rant about me! Classic Loose Unit behavior. She told the crowd how horrible I am and said they need to look at the "sources that funds him." When I asked her who funds me she had no response. Super loose. When she referenced the "Landmine" I'm pretty sure someone thought she was calling out an arms dealer. The person looked really confused. It was weird. You can see the whole thing here:
We all know how out there Reinbold is. I think she would seriously benefit from mental health treatment. But I did want to take this opportunity to say something. Reinbold is not the first person to claim I have some kind of shady George Soros funding. I wish I had half the funding people think I do. I made a little over $50,000 in 2019 and 2020. I used to make more than double that working in IT and oil/gas. I started the Landmine in 2017 from scratch. I have worked my ass off the last four years growing this business. There has been no shortage of long nights and stress. But I love doing it. I've been very lucky to have had some great people along to help me. My entire life I have heard conservatives talk about small business and how great it is for people to work hard and support themselves. I guess there should be a qualifier that says, "Unless you are doing something we don't like, then fuck you."
If you want to donate and support the Landmine, click here. We really appreciate it.
If you have a nomination for this week's Loose Unit, or if you have any political news, stories or gossip (or any old pics of politicians or public officials) please email me at [email protected]