The start of the 33rd Alaska Legislature is nine days away! Legislators and staff are already making their way to Juneau. The Alaska House remains unorganized but negotiations are ongoing, though no one has gotten to that magic number 21 yet for a speaker. Unless something extraordinary happens, look for the House to again not have a speaker on the first day of session. The new Senate majority coalition met in Girdwood in the lead-up to session, and they were even joined by Governor Mike Dunleavy (R – Alaska). And the Anchorage Assembly chose a temporary replacement for Forrest Dunbar, who resigned from the Assembly to serve in the Alaska Senate.
A friendly message and reminder to all our readers. The Landmine is made possible by myself and a team of awesome Alaskans. We worked hard on all of our election coverage. I am headed back to Juneau again to report on the session. If you enjoy the content we provide, please consider making a one time or recurring monthly donation. You can click here to donate. We have a donation system that makes it super easy. We would really appreciate it. And thanks to everyone who has been supportive!
Alaska House like U.S House
Unless you were under a rock this week, you saw the chaos that took place on the floor of the U.S. House while trying to elect a speaker. After several days and 15 ballots, Representative Kevin McCarthy (R – CA) was finally elected Speaker of the House. While the U.S. House has a lot more members than the Alaska House (435 compared to 40), the problems are eerily similar.
Republicans in both bodies have a slim majority. In the Alaska House Republicans have 21 members, though Representative David Eastman (R – Wasilla) – like Representatives Lauren Boebert (R – CO) and Matt Gaetz (R – FL) – cannot be relied on by his fellow Republicans to be a solid team player. And Representative Louise Stutes (R – Kodiak), who has served as speaker the last two years, has consistently caucused with Democrats, Independents, and a few moderate Republicans. But word is she's been talking to the Republicans about some kind of deal.
Even if Stutes did make some kind of deal with Republicans, which by no means would be easy, she would need to bring with her at least one Democrat or Independent. And in reality she would need to bring more than one as any one member has a veto in a 21-member majority. Stutes could potentially bring Representative Dan Ortiz (I – Ketchikan), Reprersentive Josiah Patkotak (I – Barrow), and/or Representative-elect Rebecca Himschoot (I – Sitka). While Ortiz would want to be a Finance co-chair, Patkotak would need to be enticed to break away from the Bush Caucus and join with the Republicans. And even if that happened, a 22-member majority made up of primarily Republicans would be very unstable.
Some of the House Republicans are very conservative while others are more moderate. When votes on controversial issues like the amount of the PFD, education funding, and the budget itself come up, the likelihood of all the Republicans voting together is low. And not to mention procedural 2/3 and 3/4 votes, which require 27 and 30 votes, respectively.
If Republicans were able to figure it out, only four would have ever been in a majority: Stutes, Representative Cathy Tilton (R – Wasilla), and Representatives-elect Craig Johnson (R – Anchorage) and Dan Saddler (R –  Eagle River). And seven of them are brand new to the Legislature. If the minority were to stick together and be at 18 or 19, Republicans would have the numbers but would be outgunned in experience. It could get very messy.
The big loser in all of this is Representative Bryce Edgmon (I – Dillingham). In the past his power has come from an extremely loyal following of a large minority of House members. When he has 18 other members it makes it very hard for the Republicans to govern with just 21. This is what happened after the 2018 election. After the 2020 election Edgmon wanted to be speaker for a third term but ended up getting out maneuvered by Stutes when Senator-elect Kelly Merrick (R – Eagle River) broke the deadlock and voted for Stutes. Even though they have been in the same majority for the last two years, and Edgmon has served as Rules Chair the last two years, it has been contentious behind the scenes. If Stutes finds a way to make a deal with the Republicans she may just be able to bring a few more of Egmon's members with her.
It will be interesting to see if something comes together before session starts. Several members I have spoken to want that to avoid another circus of no speaker. But at this point it appears likely a majority won't come together by the start of session. Stay tuned!
Other Happenings
Don't forget to make your nominations for the inaugural Landmine Legends! You can click here to make your nominations. Thanks to everyone who has already made nominations. Once they close on Saturday, we will have voting for the top three nominees from each category to determine winners.
Members of the new Senate majority coalition held a meeting in Girdwood this week. I wonder if any of them checked out the new spa! Governor Dunleavy met with them as well, which indicates he is willing to work with them. The beginning of his second term is off to a much better start than his first term.
Judge Herman Walker has still not issued a ruling on the residency trial for Representative-elect Jennie Armstrong. The trial was held more than two weeks ago. And the Supreme Court will almost certainly need to weigh in. Legislators get sworn in on January 17, just over a week away. At the trial Walker said he was leaving the country to go on vacation for the holidays. Maybe don't take on a high profile case that requires an expedited ruling if you know you are leaving the country on vacation.
The Anchorage Assembly chose Joey Sweet to fill Forrest Dunbar's seat until the April election. He will not run for the seat, meaning he will only serve for three months. His LinkedIn profile says he is "currently seeking work" and that he left his job at U.S. Treasury after one month because "My boss kept screaming at me so I quit after a month :)." He previously served on the Board of Regents as Student Regent.
Has anyone ever seen Joey Sweet and former Representative Justin Parish in the same room at the same time…
Senator Peter Micciche (R – Soldotna), who is on his way out of the Legislature, is running for Kenai Peninsula Borough mayor. The special election will be held on February 14. Will it be a Valentine's Day Massacre? Micciche faces three opponents: Linda Hutchings, Zachary Hamilton, and David Carey.
ANS Crude is down in the $70s again. The average price for the fiscal year, which is just over halfway done, year is $94/barrel. Way below what is needed to fully fund the education forward funding.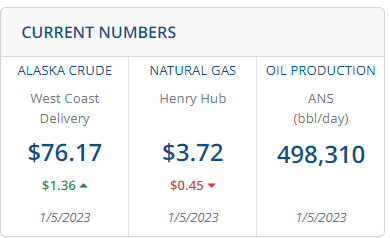 Rob Carpenter, who has served as deputy commissioner for the Department of Transportation since early 2020, has left his role, according to multiple sources. I am not sure why he left or what his plans are but I am looking into it.
Jordan Shilling is returning to work for Governor Dunleavy as head of Boards and Commissions. Shilling recently ran Dunleavy's successful re-election campaign. Prior to that he worked for Dunleavy and before that as a legislative staffer. Congrats, Jordan!
This Week's Loose Unit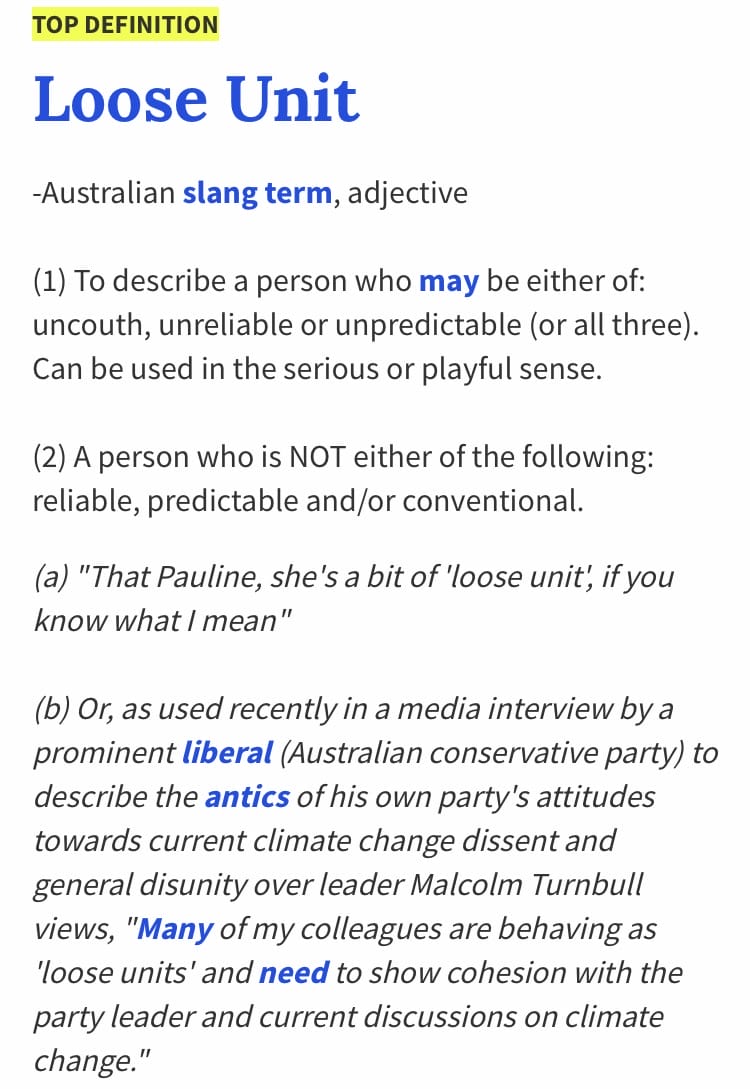 This week the designee became glaringly clear when a charging document was made public. And it's a good thing for Judge Walker, who was a contender for taking more than two weeks to make a ruling on an important case. This week's Loose Unit is Ketchikan Police Chief Jeff Walls. Walls faces multiple assault charges that stem back to a September incident at the Salmon Falls Resort. According to the charging document, Walls beat the shit out of a drunk man names Matthew Wildes. At one point a drunken Wildes bumped into Walls, knocking him against the bar. Wildes apologized and shook hands with Walls. But Wildes wasn't done.
According to the charging document, Wildes later bumped into Walls' wife, causing them to hit each other and the bar. Sounds like Wildes was also behaving like a Loose Unit. But what happened next was maximum loose. Walls followed Wildes to the bathroom and "pushed Wildes head first into a wall made of rock/stone." Yes, you read that right. What kind of loose psychotic police chief does that!? After he slammed the dude's head into the rock wall he placed him in a chokehold, according to multipole witnesses. The document says the choke hold lasted two minutes and Wildes' head turned red. It also says Wildes required stitches for a laceration on his forehead. This is almost beyond Loose Unit status. My god.
What in the hell were the people in Ketchikan thinking hiring this guy? He used to be a cop in New Orleans and it sounds like he had problems there too. According to this article about a 2012 lawsuit where a man says he was beat unconscious by police," The lawsuit claims that 8th District Commander Jeff Walls and a 'Detective Castro' conspired to cover up the alleged beating. It says Walls or another named defendant destroyed or attempted to destroy surveillance footage that showed the incident."
Great hire, Ketchikan!
If you have a nomination for this week's Loose Unit, or if you have any political news, stories or gossip (or any old pics of politicians or public officials) please email me at jeff@alaskalandmine.com.