It's only week two of the legislative session and things are already off the rails. Between bizarre Senate committee hearings, the House still being unorganized, a virtual State of the State, and Governor Mike Dunleavy's (R – Alaska) second attorney general to resign in five months because of an inappropriate (this time potentially illegal) relationship with a woman, this session is shaping up to be a real dumpster fire. There is no telling what will happen next week.
A friendly message and reminder to all our readers, the Landmine is made possible by myself and a team of awesome Alaskans. It takes a lot of work to provide the content we do. I am now in Juneau for the session, which means paying rent for the place I'm staying at. If you enjoy the content we provide, please consider making a one time or recurring monthly donation. You can click here to donate. We have a donation system that makes it super easy. We would really appreciate  it. And thanks to everyone who has been supportive!
The Legislature 
The House is still not organized. More attempts were made this week to elect Representative Bart LeBon (R – Fairbanks) as the Speaker pro tempore. But those again failed 20-20. The gridlock in the House is as real as it gets. Things appear worse than they were two years ago, when it took the House a month to organize. Two years ago they finally organized around Governor Mike Dunleavy's budget, which proposed extreme cuts. This won't be the case this year. Two years ago there were 23 Republicans, this year there are 21. Representative Louise Stutes (R – Kodiak) is firmly with the Democrats and Independents. The problem with the group of 20 Republicans is they are very inexperienced. Fifteen (75%) of them were either elected last year or two years ago. None of those 15 have ever been in a majority. The other group has far more experience, but none of the House Republicans seem at all interested in joining them as happened two years ago. Eventually someone will blink. The big question is who and when.
While the Senate has organized, things are far from normal. The Senate Majority "caucus of equals" has so far resulted in at least two Senate committees getting real weird. The Senate Judiciary Committee, chaired by Senator Lora Reinbold (R – Eagle River), held a strange hearing on Wednesday. The hearing was about the state's response to Covid, though the committee currently has no bills related to Covid referred to it. Reinbold spent the first part of the hearing literally reading the constitution. Then Dr. Martin Kulldorff, one of the authors of the "Great Barrington Declaration" testified via video conference. It's worth a watch. Then Health and Social Services Commissioner Adam Crum testified. He must have known what was coming because he just talked and ran out the clock until time was up. Reinbold still managed to grill him, asking him if he took an oath to the constitution. After the hearing I tried to ask Reinbold a question, but she refused and told me to email her. I sent her the below email, which she has not yet responded to:
Senator Reinbold,
Uniform Rule 20, Standing Committees, states the Judiciary Committee is to oversee programs and activities of the Alaska Court System, the Department of Law, and the legal review of bills referred to it. There are no bills currently referred to your committee regarding Covid. Was the hearing you held today in violation of Uniform Rules? If not, please explain why.
Thank you,
Update: Senator Reinbold sent me this response:
Dept of Law activities included reviewing disaster declarations and mandates. I made that clear in the hearing.
The next day the Senate State Affairs Committee, chaired by Senator Mike Shower (R – Wasilla), heard his bill about voting. The hearing basically consisted of Shower's staffers, former State Senator Scott Ogan and Terrence Shanigan, lecturing the committee about rampant voter fraud, though they were not able to provide any examples. Several long time staffers and legislators told me they have never heard staff talk to legislators like that. Ogan, who resigned from the Senate due to ethics problems, had a lot to say about the ethics of bureaucrats and election workers… At one point Ogan said, "I don't know about the rest of you political junkies but sometimes I go through the garbage can at the post office during election season just to see, you know, what everybody's mailing out, right?" You can't make this stuff up.
State of the State 
Governor Dunleavy delivered his annual State of the State address on Thursday. It was delivered virtually due to Covid. It was recorded in Anchorage, not Juneau. The noteworthy elements were his plan to allow gaming in Alaska and a plan to build a gasline from the North Slope to Fairbanks. The Alaska Gasline Development Corporation is set to discuss it at a board meeting this Thursday. Here is the information for that meeting:
The AGDC Board of Directors will hold a telephonic meeting on Thursday, February 4, 2020, at 9:00 a.m.
The public is invited to attend via teleconference by calling (253) 215-8782, conference ID 962 8353 8501
I was not provided an embargoed copy of the speech like other media members, and like I have been in the past. I emailed Jeff Turner, Dunleavy's Deputy Communications Director, and asked why I wasn't. He has not responded.
After, the Senate Majority and House Republicans held a press conferences. The Senate Majority one was rather normal compared to the House Republicans one. The Senate Majority presser was Senate President Peter Micciche (R – Soldotna) and Senators Shelley Hughes (R – Palmer) and Gary Stevens (R – Kodiak). The House Republicans presser, which occurred right after the Senate Majority one, was loose. Fourteen House Republicans were in attendance. It started off with all of them taking turns turns speaking. Lots of love to Big Mike. Representative Steve Thompson (R – Fairbanks), the groups leader, spoke about all the work they have put in trying to organize. Yet six members, five of which are the very conservative ones that many question are really unified with the group, were absent. There were around 20 people in the room, but only two members of the media (me and Andrew Kitchenman from KTOO). One staffer asked Andrew if James Brooks, who works for a different organization, was coming. Another staffer, Tom Wright, basically went full Bill O'Reilly (We'll do it live!) and told them to start because they were unsure about Gavel coverage. It was truly bizarre.  You can watch it here.
Not Part of the Club
Most of you are probably aware that the legislature has limited access to the floor sessions to one member of the media. At first they had totally banned the media from floor sessions. I raised a concern to Senator Gary Stevens, who chaired Legislative Council before this current legislature began on January 19. I also reached out to several other media outlets across the state to express my concern. John McKay, a well-known Anchorage attorney who specializes in the First Amendment, began representing most media outlets who cover the legislature, including the Landmine. When Legislative Council decided to allow one member of the media at a time to attend floor sessions, they left it up to the media to decide. After not being included in the rotation, and not being told why, I sent an email to all of the publishers/editors on January 26:
I have not been made aware of how the pool person is being decided. It just seems to get decided. It's clear I have not been considered for inclusion. So not that it matters, but I am no longer interested in being part of this.
Jeff
I later found out through several people that Alaska's News Source (KTUU) was the big objector. I sent Tracy Sabo, their news director, an email asking for an explanation. I received the following, very legally written, response:
Hi Jeff-
Alaska's News Source has agreed to join a media pool comprised of licensed broadcasters and established newspaper outlets in the state; one that involves a pool rotation among the credentialed, Juneau-based journalists representing those media organizations. The pool allows KTUU/KYES to continue to provide legislative coverage within the confines of the Senate and House chambers, including daily reporting provided by our own Southeast Bureau reporter, Sean Maguire.
The decision to pool was a necessary one made solely to ensure legislative access during this unprecedented pandemic. The decision among the outlets to pool, however, does not negate a standing objection by Alaska's News Source to all restrictions which bar or limit press access. Our mission is to serve the public as journalists, documenting Alaska's history and reporting on state government in action. While we empathize with lawmakers' stated concerns for the health and safety of those mandated to work within legislative chambers, we firmly believe both lawmakers and the press have a responsibility to serve the public with transparency.
If you have any further questions regarding the pool agreements in Juneau, I suggest those be directed to John McKay, as he serves as legal counsel for the pool members, including Alaska's News Source, in our continuing and collective efforts to ensure a free press.
I don't really care that they don't consider me part of their club, but I would have appreciated the professional courtesy of being told why I was not being considered.
Other Happenings
The yearly executive compensation report came out this week. Lots of good stuff in there. One thing is Jim Johnsen received a more than $360,000 severance from the University of Alaska.
Whoa. Jim Johnsen, the former President of the University of Alaska, got a more than $360,000 severance! That put his total 2020 compensation at over $550,000. He resigned on July 1, 2020. #akleg pic.twitter.com/MgRC8bXhXM

— The Alaska Landmine (@alaskalandmine) January 30, 2021
Matt Shuckerow, Governor Dunleavy's former press secretary and Senator Dan Sullivan's (R – Alaska) former campaign manager, was spotted in Juneau this weekend. I doubt he's here looking for employment.
Erec Isaacson is now the President of ConocoPhillips Alaska. He replaces Joe Marushack, who recently retired. You can click here to read more about Mr. Isaacson. Erec, podcast?
This Week's Loose Unit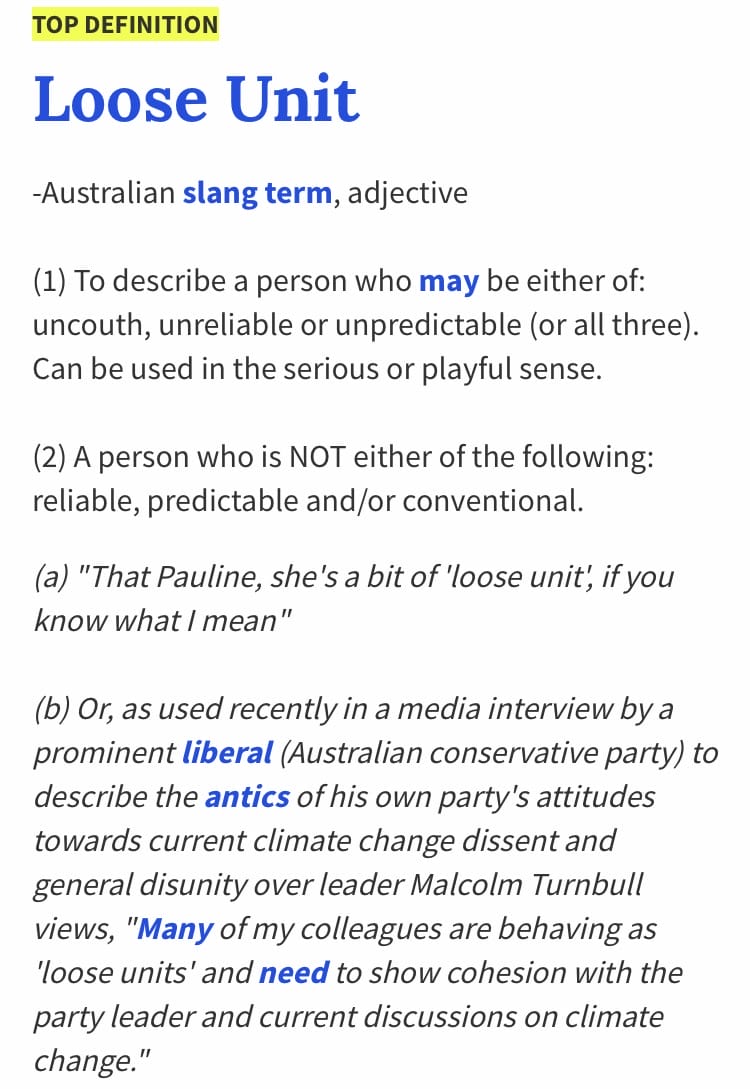 There were a lot, and I mean a lot of candidates this week. Between Senator Reinbold's Judiciary Committee, Senator Shower's State Affairs Committee, and that super loose House Republicans press conference after the State of the State, it would have been hard to choose the most deserving. But a development late in the week made this week's designee clear. Normally, this is where I make light of the Loose Unit. But based on the circumstances, it is not something to make light of this week. So I am just going to state it. This week's clear and obvious Loose Unit is now former Attorney General Ed Sniffen. I will say one thing about it. There's a good quote from the movie Spotlight that I thought of when I read the ADN story about why he resigned:
If it takes a village to raise a child, it takes a village to abuse a child.
If you have a nomination for this week's Loose Unit, or if you have any political news, stories or gossip (or any old pics of politicians or public officials) please email me at jeff@alaskalandmine.com.