2020 is finally over! Hopefully 2021 will be better for all of us. The 32nd Alaska Legislature is set to gavel in on January 19. The House or Senate have still yet to organize. Interim staff hiring ends on January 10. So if either body is not organized by then, each legislator will only be given 34 points for staff. Which essentially means every legislator will have minimum staffing points. This will spell problems for many legislative staff. What a great way to ring in the New Year for staff affected by continued legislative disfunction.
A friendly message and reminder to all our readers, the Landmine is made possible by myself and a team of awesome Alaskans. It takes a lot of work to provide the content we do. If you enjoy the content we provide, please consider making a one time or recurring monthly donation. You can click here to donate. We have a donation system that makes it super easy. We would really appreciate  it. And thanks to everyone who has been supportive!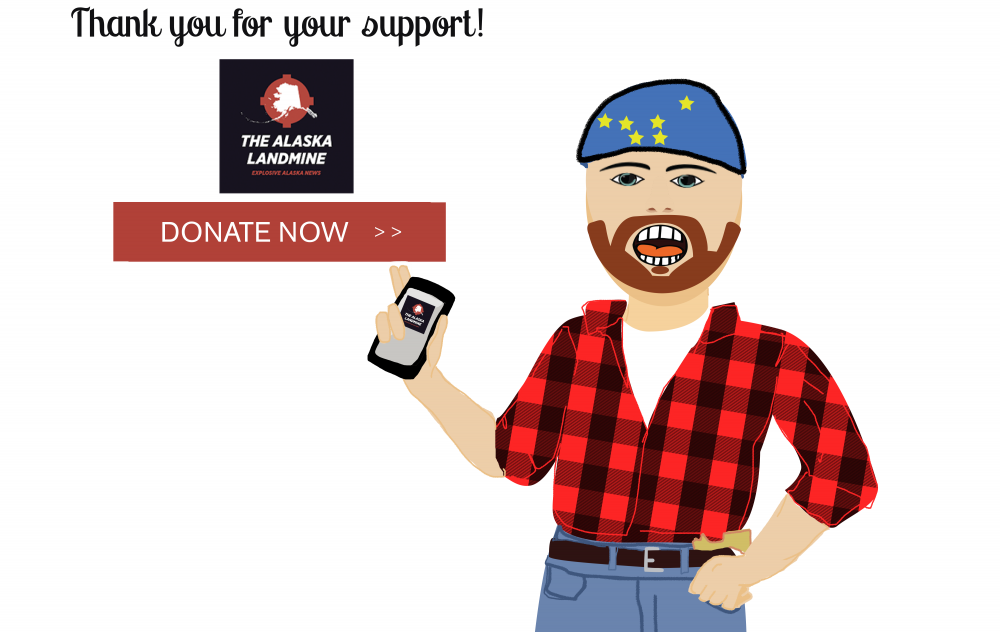 A Day of Fishing
The column is late today because I spent the day deep sea fishing off the Big Island! This was my first time. Shout out to my buddy Forrest Wolfe and his dad Ron (world's finest forester, so I hear) for setting it up. We woke up at 5 am to drive to the harbor. We headed out on the Kraken at 6:30 am. After several hours of very choppy seas and me feeling a bit woozy, I finally got my sea legs.
After Captain Cyrus and his deckhand Nick gave me a brief course on how to reel in a fish, we started trolling for the big fish. Marlins and tuna were what we were looking for. We eventually snagged a very large ahi. I was ordered to get in the chair and get to work. If you have not done this before, it's a freaking workout. Captain Cyrus told me this ahi probably weighed 150 pounds. After 30 minutes of fighting this fish, reeling, and rocking back and forth in the chair, I finally got a look at it. Nick went to the side of the boat to snag it and told me to keep reeling. Then I heard a snap. The damn leader broke and we lost the fish! There was some choice words exclaimed by all. I later found out that Captain Cyrus could have sold it for about $800 at the fish market. Not the best ending, but it was an awesome day. We also saw a bunch of dolphins and even a whale shark! Here are some pics.
Capitol Access
Legislative Council met this week and voted 11-1 to ban public access to the Capitol, allow limited media (media will not be allowed in the House or Senate galleries), and adopt some other Covid protocols. This ADN article gives more detail. I have no issue with any of the rules except barring the media from the galleries. Legislators control when they go to an at ease, which turns off the sound to the video feed. I don't think the decision is malicious. But I do see it allowing for the possibility of decisions being made while no one is watching. And once the new legislature convenes, this Legislative Council is no more. But if the House or Senate is not organized by the start of the next session, these rules will likely stay in place until a new Legislative Council is formed. Maybe they adopt the same policies. Maybe they don't. No one knows. But for now the House and Senate will be meeting without anyone else in the room. I have talked to other media outlets about this and they all share my concern. I also reached out to members of Legislative Council to see if we could reach a reasonable accommodation for media access to the galleries. I was told they will not be changing their decision. At this point we are looking at litigation. Stay tuned for more updates.
New Jobs for Politicos
Claire Pywell left her role at Recall Dunleavy and is now the Deputy Chief of Staff to Acting Anchorage Mayor Austin Quinn-Davidson. Congrats, Claire!
Justin Matheson is back in town from Washington state. He was here a few years ago supporting Mead Treadwell in his gubernatorial bid. Now he is supporting Anchorage mayoral candidate Dave Bronson. Which is kind of funny because one of Bronson's opponents, Mike Robbins, was Treadwell's campaign manager when he ran for governor. Matheson is also reportedly supporting the Recall Felix Rivera effort by gathering signatures.
Chad Hutchinson is leaving his job in the legislature to become the new Director of State Relations for the University of Alaska. Congrats, Chad! For the politicos, Chad is the new Miles!
The Alaska Division of Elections is looking for an elections system coordinator. Click here to see the job posting. I used to work in IT and I speak Russian. Maybe I should apply!
Other Happenings
Check out my podcast with Mark Begich! You can click here to listen or listen anywhere you listen to podcasts. We cover some awesome topics.
Congressman Don Young (R – Alaska) received a standing ovation today when he told the House it's time to work together. At the end he says, "When you do have a problem or if there's something so contentious, let's sit down and have a drink." Total mic drop.
Rep. Don Young (R-AK) gets a standing ovation for saying 'It's time we hold hands and talk to one another' before administering the oath of office to Speaker Pelosi. Lovely moment. pic.twitter.com/DSHj7HAhX3

— Colby Hall (@colbyhall) January 3, 2021
If you did not hear, I was granted a temporary restraining order (TRO) in my lawsuit against Governor Mike Dunleavy (R – Alaska) over access to his press conferences. This means they have to invite me to press conferences until the TRO expires. It will be in effect until January 13, when oral arguments will occur about the injunction I am seeking. Big thanks to my lawyers Matt Singer and Lee Baxter from Schwabe, Williamson & Wyatt for representing me pro bono on this. They have done amazing work.
This Week's Loose Unit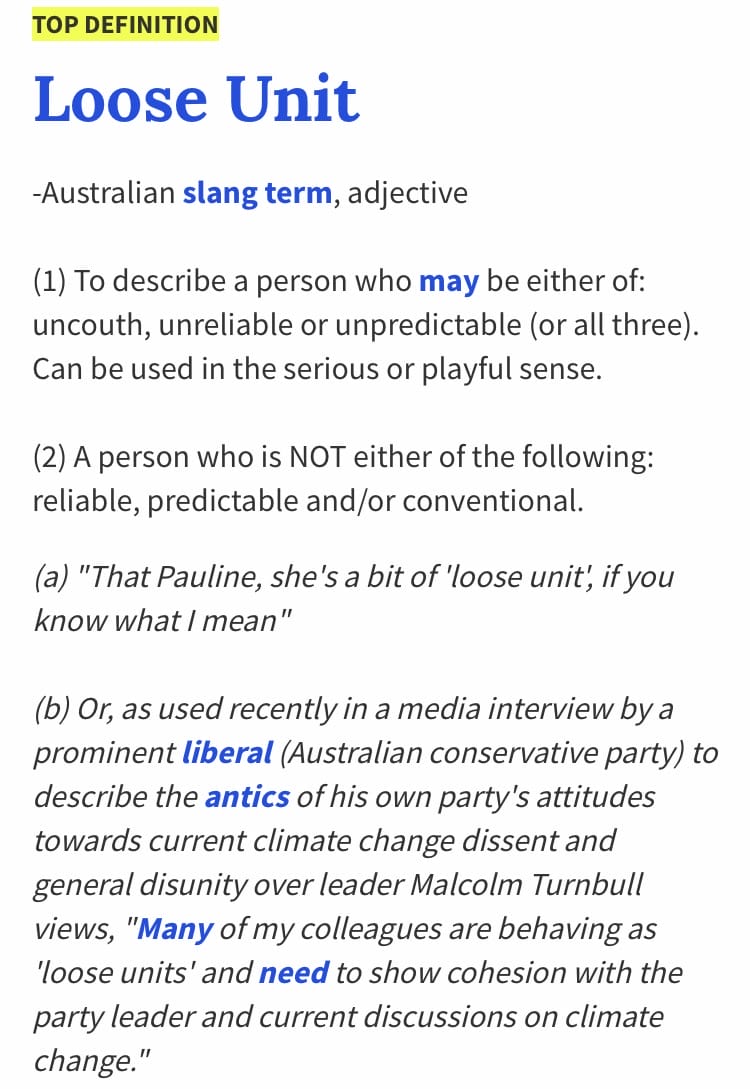 A late development made this week's Loose Unit clear. This week's Loose Unit is the Alaska Republican Party. On January 1, William Deaton, the bonus vote for District 32, sent out an email to the ARP State Central Committee with a resolution that would "encourage our Congressional Delegation to support the Republican slate of electors from the seven contested states of Nevada, New Mexico, Arizona, Georgia, Wisconsin, Michigan, and Pennsylvania."
It's a lot more complicated than that though. Apparently ARP Chairman Glenn Clary did not want to entertain the motion. But they voted anyway! Very loose. And thanks to Suzanne Downing, you can click here to see the 32 who voted for it! Which includes Tuckerman Babcock, the former party chair and former chief of staff to Dunleavy, and Todd Smoldon, Dunleavy's current Mat-Su director. So loose.
When Deaton was shot down by party leadership, and party rules, he sent another email. He's still planning on sending it to our congressional delegation. Classic Loose Unit.

If you have a nomination for this week's Loose Unit, or if you have any political news, stories or gossip (or any old pics of politicians or public officials) please email me at [email protected]