The second session of the 31st Alaska Legislature is just two days away from beginning. There is a lot of talk about things getting very loose out of the gate. I head to Juneau tomorrow. Like last session, I will be in Juneau reporting what is happening and doing podcasts with anyone who agrees. And get this – they decided to give me a press pass! Thanks to Representative Chuck Kopp (R – Anchorage) and Senator John Coghill (R – North Pole) for approving that. And thanks to the Legislative Affairs Agency for getting me setup with a press desk. Now I won't have to haul my podcast and camera equipment around everyday.
A friendly message and reminder to all our readers, the Landmine is made possible by myself and a team of awesome Alaskans. It takes a lot of work to provide the content we do. If you enjoy the content we provide, please consider making a one time or recurring monthly donation. You can click here to donate. We have a donation system that makes it super easy. We would really appreciate it. And thanks to everyone who has been supportive!
Legislature
There has been a lot of talk in the last few weeks about the Legislature. It seems likely that there will be some kind of change in House Minority leadership. The current Minority Leader, Representative Lance Pruitt (R – Anchorage), has not yet filed for re-election. There are now 16 members in the Minority. Representative Tammie Wilson (R – North Pole) came back over when she left the Majority. So if someone has 9 votes they could become Minority Leader. My guess is Wilson is up to something, possibly with the help of Representative David Eastman (R – Wasilla) and his ilk. We will know soon if there will be a new House Minority Leader.
Several sources also report that things in the Senate might get real loose on Tuesday. You probably recall when Senators Mike Shower (R – Wasilla) and Shelley Hughes (R – Palmer) ran away from the Senate floor to avoid having to vote for a budget that included a PFD that was not based on the formula. They would have almost certainly been removed as chairs of the Senate State Affairs and Senate Judiciary Committee. But not long after that all happened former Senator Chris Birch tragically passed away. This stopped everything. Now it's anyone's guess what will happen. There has been talk that someone will make a motion for a vote of no confidence in Senate President Cathy Giessel (R – Anchorage). This would be a symbolic, and bizarre, move as there is not the votes to remove her as Senate President. If this goes down look for everyone who votes against Giessel to then be out of the Majority. This could also lead to a new Senate Majority that would include several Democrats. If that happens there would be bipartisan coalition in both the House and Senate.
Since Akis Gialopsos left his role as Chief of Staff to Senator Giessel last month, Rena Delbridge Miller has taken over. This resulted in a first for the Legislature – the first time all women have been chief of staff to the Senate President, chief of staff to the Speaker of the House, and legislative director for the governor. Congrats to Rena Delbridge Miller, Amory Lelake (Chief of Staff to Speaker Edgmon) and Suzanne Cunningham (Governor Dunleavy's Legislative Director). Hey, ladies!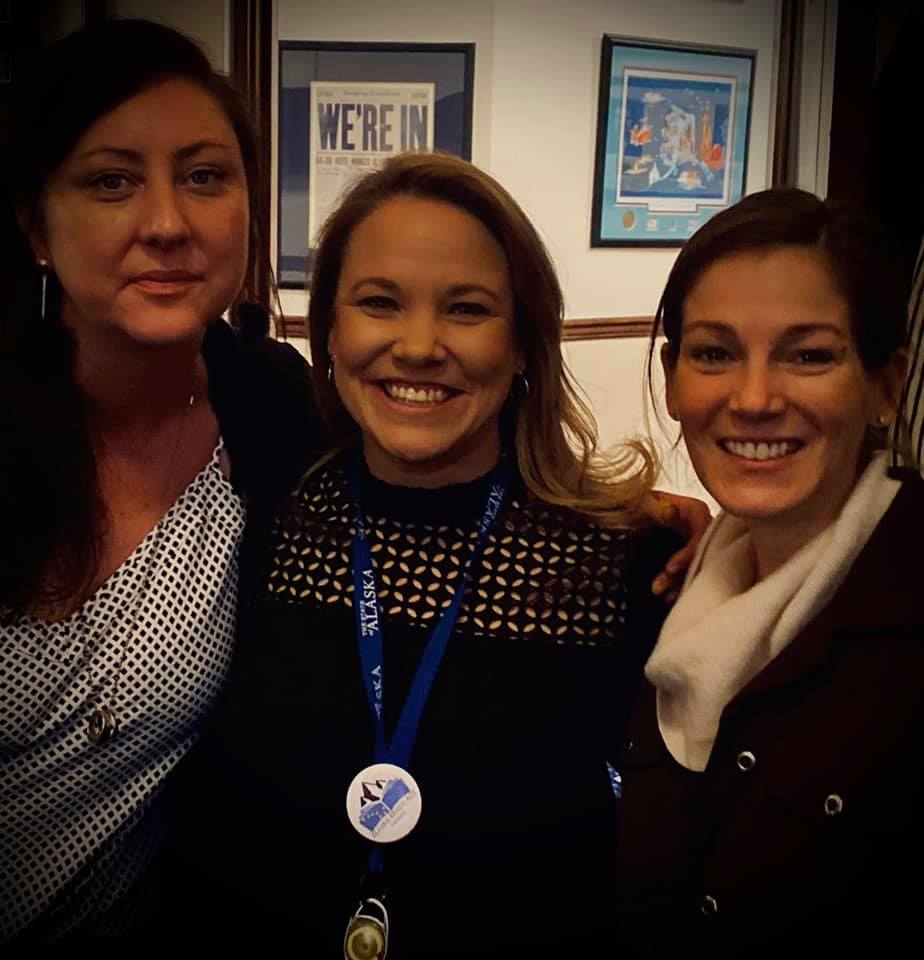 The Governor
Session is two days away and Governor Mike Dunleavy (R – Alaska) has yet to fill many key positions. There is still no communications director, press secretary, Office of Management and Budget (OMB) director, and permanent Revenue Commissioner. Mike Barnhill is currently acting commissioner. Many thought that Dunleavy was going to choose former Senator Anna Mackinnon for OMB director but James Brooks reported that she said she has yet to be asked. Very strange all of these positions have not been filled considering he has had many months to fill them.
Just checked with Anna MacKinnon; she says she hasn't been asked to be OMB director, in case you were wondering. (The one-year abeyance period is over for former legislators who completed their terms in the 30th Legislature.) #akleg

— James Brooks (@AK_OK) January 17, 2020
Something else that is strange is Dunleavy has yet to announce the date for his State of the State address. This normally occurs the first week of session. A joint session of the Legislature needs to be called for the State of the State. Everyone is being tight lipped about this. It's possible Dunleavy wants to wait to give the State of the State more than five days after the session starts. The Legislature has five days to act on veto overrides from their supplemental budget passed this summer. Maybe he's worried someone will move to act on the veto overrides during the State of the State. That would be loose! But the Legislature can call a joint session whenever they want to. So it's hard to say exactly why the date of the State of the State has yet to be announced.
Also, Dunleavy announced this week via press release that he, along with Commissioners Doug Vincent-Lang, Department of Fish and Game, Corri Feige, Department of Natural Resources, and Jason Brune, Department of Environmental Conservation, will be attending the Association of Mineral Exploration (AME) British Columbia's Roundup Conference. So maybe that's why the delay on the State of the State. From the press release:
Governor Dunleavy plans to meet with mining companies and investors exploring and operating worldwide, sharing his vision of growth for the future of Alaska's mining industry. In addition, he will explore the exhibit hall and attend the Alaska Night event on Wednesday evening, where he will deliver remarks to the industry.
Other Happenings
The filing deadline for the April Anchorage Assembly election is January 31st. This week MoHagani Magnetek filed for Midtown Seat G. This is the seat currently occupied by Assemblymember Felix Rivera. Christine Hill has also filed a letter of intent with APOC for that seat. If you have not seen MoHagani Magnetek testify at public meetings or saw her tell a story at Arctic Entries, you are missing out. She has some very high and very unique energy! This election is going to get real loose. You can click here to see who has officially filed.
Speaking of Christine Hill, she and her husband own and run the Alaska Auction Co. They sell a lot of stuff from estate sales. This one item they are currently selling is pretty loose. As our tipster noted, "Call me a bleeding heart liberal, but I prefer my assembly/legislative candidates not sell KKK swag."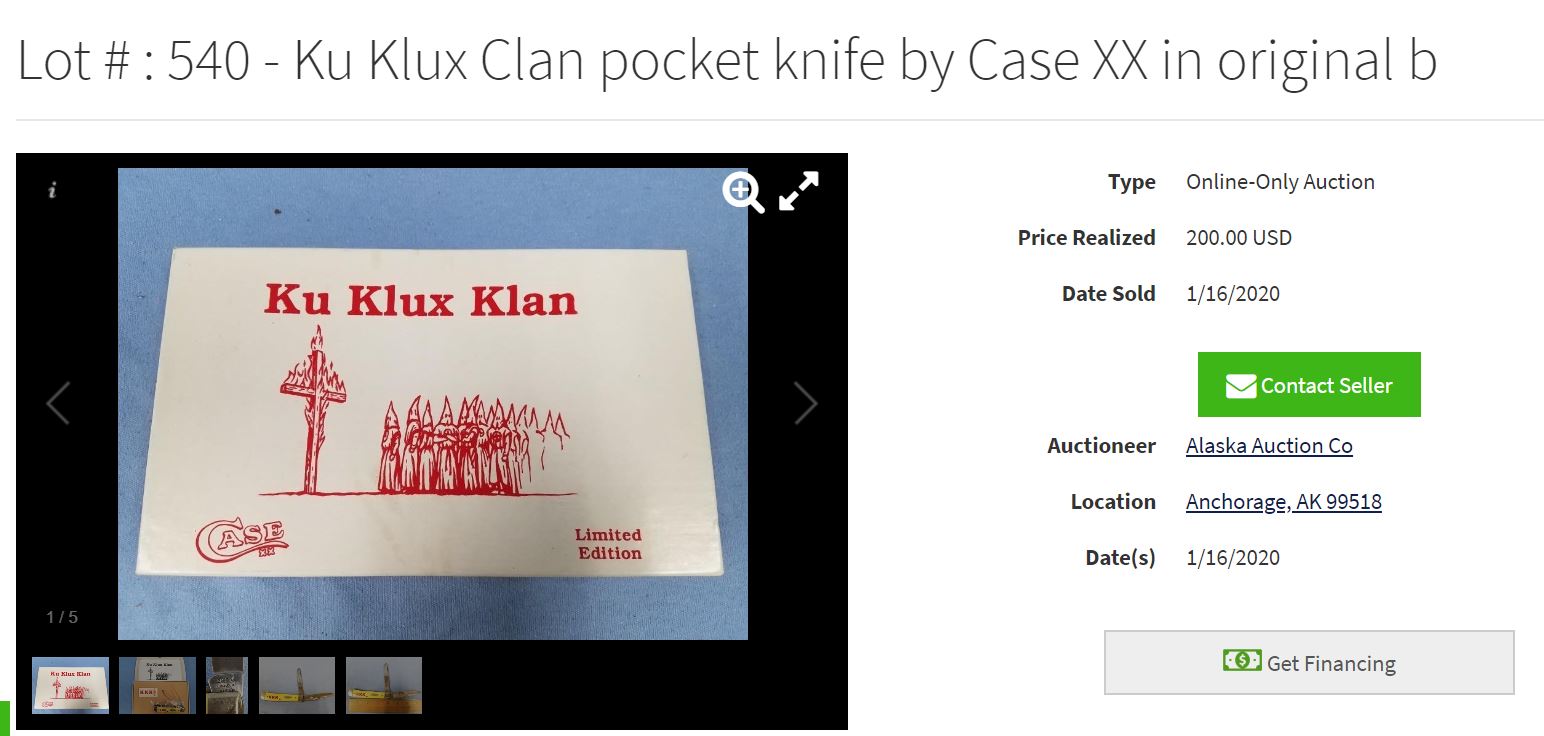 Someone sent out a savage hit piece on Representative Ivy Spohnholz (D – Anchorage) this week. There is no paid for by disclaimer on it. I have said that what she did on the Board of Fish nominee would come to haunt her. Looks like that has proven to be true. For the record, Spohnholz spoke out and called for both Dean Westlake and Zach Fansler to resign. Someone pointed out to me that Spohnholz has not yet filed a Letter of Intent on APOC for her House seat or for Anchorage mayor in 2021. So technically this mailer is not breaking any laws. But I find it cowardly to send something like this out anonymously. I have a feeling there will be more to come.
After a two year hiatus from the Capitol, Jesse Logan is back as Chief of Staff to Representative George Rauscher (R – Sutton). Congrats, Jesse! Logan previously worked for former Representative Dean Westlake and former Senator Lesil McGuire. Now he gets to be back in the same building with his boo Mercedes Colbert.
Vote Yes for Alaska's Fair Share turned in their signatures on Friday. As long as they have enough required signatures, this initiative will appear on this year's ballot. It could be on the primary ballot depending when the Legislature gavels out. If they stay in session too long, it will be on the general ballot.
Storm Campbell Lake
Yesterday, Storm Campbell Lake, They Can't Stop All Of Us, took place on Campbell Lake. We had an awesome time! Hundreds of people used the newly marked public access easements. This included Assemblymember Christopher Constant, Assemblymember John Weddleton, Anchorage mayoral candidate Eric Croft, and many others. ADN and KTUU were both there and provided some great coverage. Here is the ADN article. Here is the KTUU article that includes the video story. Thanks to everyone who came out and supported the event.
This Week's Loose Unit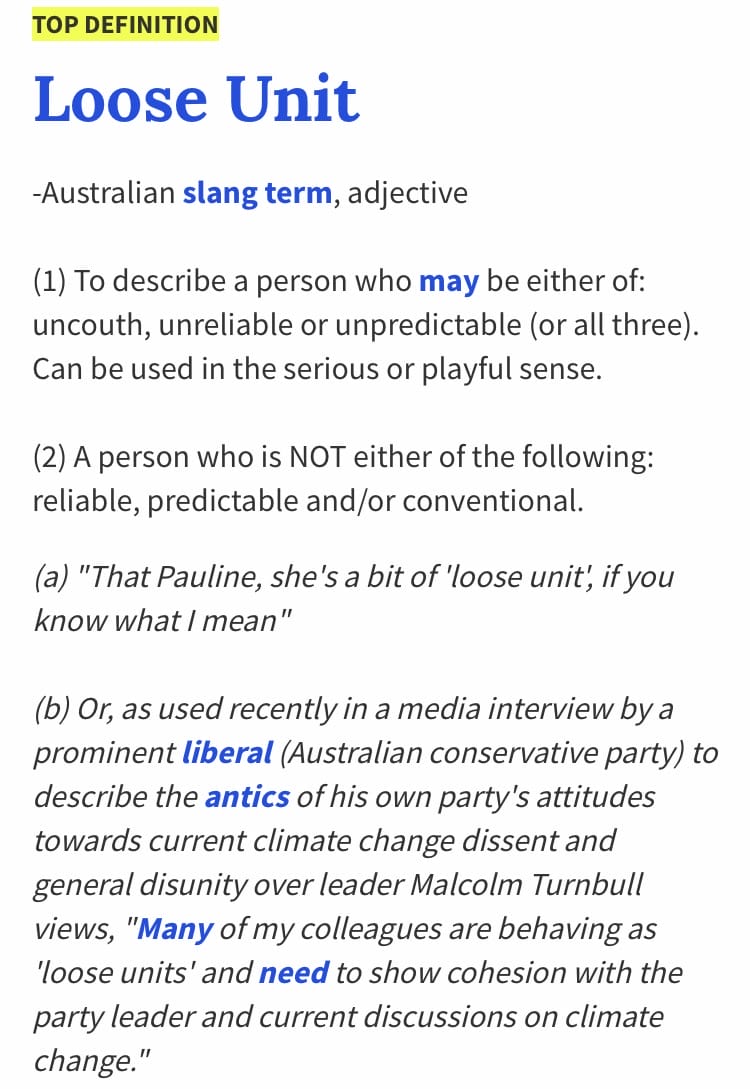 A last minute submission made this week's Loose Unit clear. This week's Loose Unit is Representative Louise Stutes (R – Kodiak). Stutes decided to get loose this week during a meeting of the Board of Fish in Kodiak. Stutes sent Board Chairman Reed Morisky this letter during the meeting. You can see a portion below: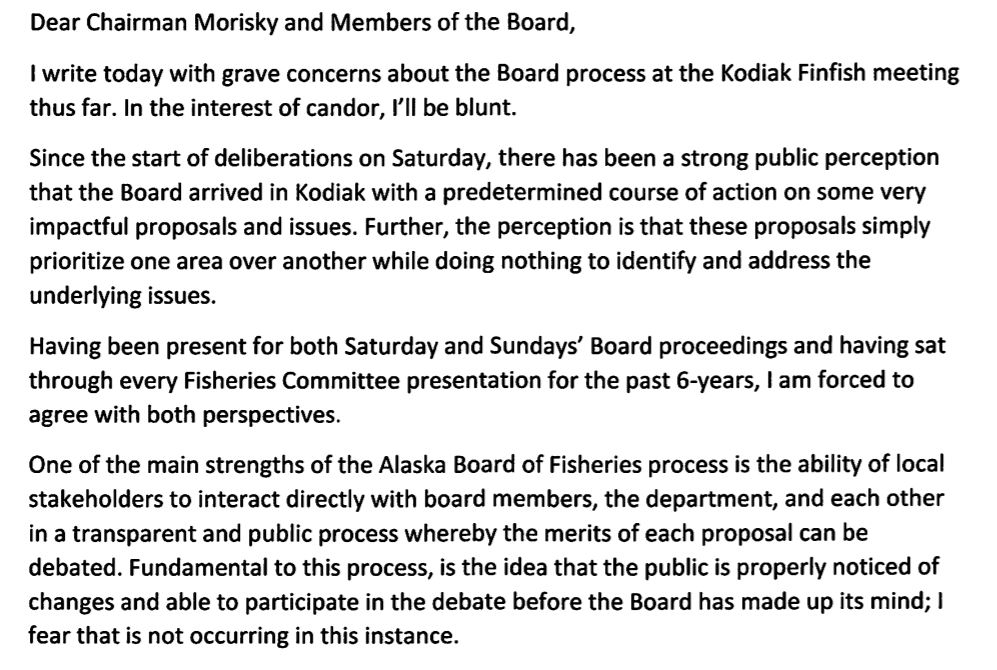 At the end of the letter Stutes asked the Chairman to "pause, take that second look, and reengage with local stakeholders and the department." This all has to do with fish allocation limits. Stutes felt the Board had made up their mind. In the end, Kodiak did lose some allocation and Chignik and the Mat-Su Valley gained some. But for a sitting representative to weigh in on the business of the Board of Fish during a meeting is very loose. The board also felt it was loose. Listen to this audio of the board members discussing the letter. Very loose! Click the Chair Morisky part.

If you have a nomination for this week's Loose Unit, or if you have any political news, stories or gossip (or any old pics of politicians or public officials) please email me at jeff@alaskalandmine.com.