The halfway point of the "90-day" session is fast approaching, but by all accounts it will go the constitutional 121-day limit – which is mid-May. Senator Lisa Murkowski (R- Alaska) addressed a joint session of the Legislature, the first time since 2019 due to COVID-19. Dividend bills in the House and Senate are generating a lot of discussion about the dividend, something that did not occur until the end of last year's session. And the price of oil is approaching $100/barrel due to the Russian invasion of Ukraine.
A friendly message and reminder to all our readers, the Landmine is made possible by myself and a team of awesome Alaskans. It takes a lot of work to provide the content we do. I am back in Juneau to report on the Legislature. Living in Juneau for session is not cheap. If you enjoy the content we provide, please consider making a one time or recurring monthly donation. You can click here to donate. We have a donation system that makes it super easy. We would really appreciate it. And thanks to everyone who has been supportive!
2022 Dividend 
On February 16, the Senate Finance Committee introduced two dividend bills – Senate Bill 199 and Senate Bill 200. SB 199 is a step up approach to the dividend. It starts at $1,100 in FY 2023 (this year) and grows to $1,300 by FY 2025, with an inflation adjustment. It also triggers a 50/50 dividend (approximately $2,500) if enough revenue comes in. But without major budget reductions or significant new revenues, that is unlikely to happen.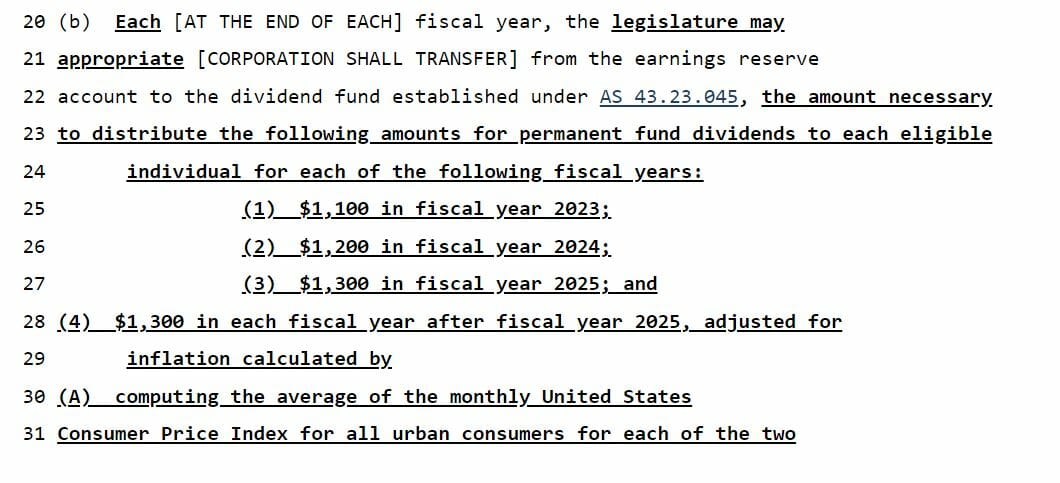 SB 200 is a straight 25/75 split of the yearly draw from the Permanent Fund – 25% to dividends and 75% to government. This works out to approximately $1,300 per person, depending on how many applicants there are.
The Senate Finance Committee continues to be divided on the dividend. Senators Bert Stedman (R – Sitka), Click Bishop (R – Fairbanks) and Natasha von Imhof (R – Anchorage) do not support a full statutory dividend or a 50/50 dividend, favoring a lower amount. Senators David Wilson (R – Wasilla), Donny Olson (D – Golovin), and Bill Wielechowski all favor a larger dividend. Senator Lyman Hoffman (D – Bethel) has gone one record for the 50/50 amount, but also seems to support the step up approach. The division in the finance committee, just like in the Legislature, is not among caucus or party lines. Wilson and Hoffman are members of the Senate majority. Stedman and Bishop, fellow majority members, co-chair the committee.
Whatever bill the finance committee ends up passing, it will still need to pass the full body. But it seems clear the plan is for the dividend to be in a separate bill and not part of the budget bill. It also appears the Senate bill will be the vehicle for the dividend even though there are several dividend bills in the House.
Regardless of which bill the Senate Finance Committee passes, it could get altered on the Senate floor. The full Senate is just as divided on the dividend as the finance committee is. And once the Senate figures it out, it goes to the House, which is as divided as the Senate is.
The big difference this session from last session is last year they essentially ignored the dividend issue until the end. This year, they are dealing with it much earlier. With all but one legislator being up for re-election, and this being the second and final session of the Legislature, there is more urgency to get this figured out sooner than later.
What further compounds the issue is rising oil prices. It makes it harder for the legislators who support a smaller dividend and easier for those who support a larger dividend. If oil prices stay in the $90s, or go higher, Alaska will potentially take in billions of additional revenue this year than previously projected. ANS crude has been above $90/barrel since January 26. And with all the instability now due to the Russian invasion of Ukraine, the price will likely go even higher.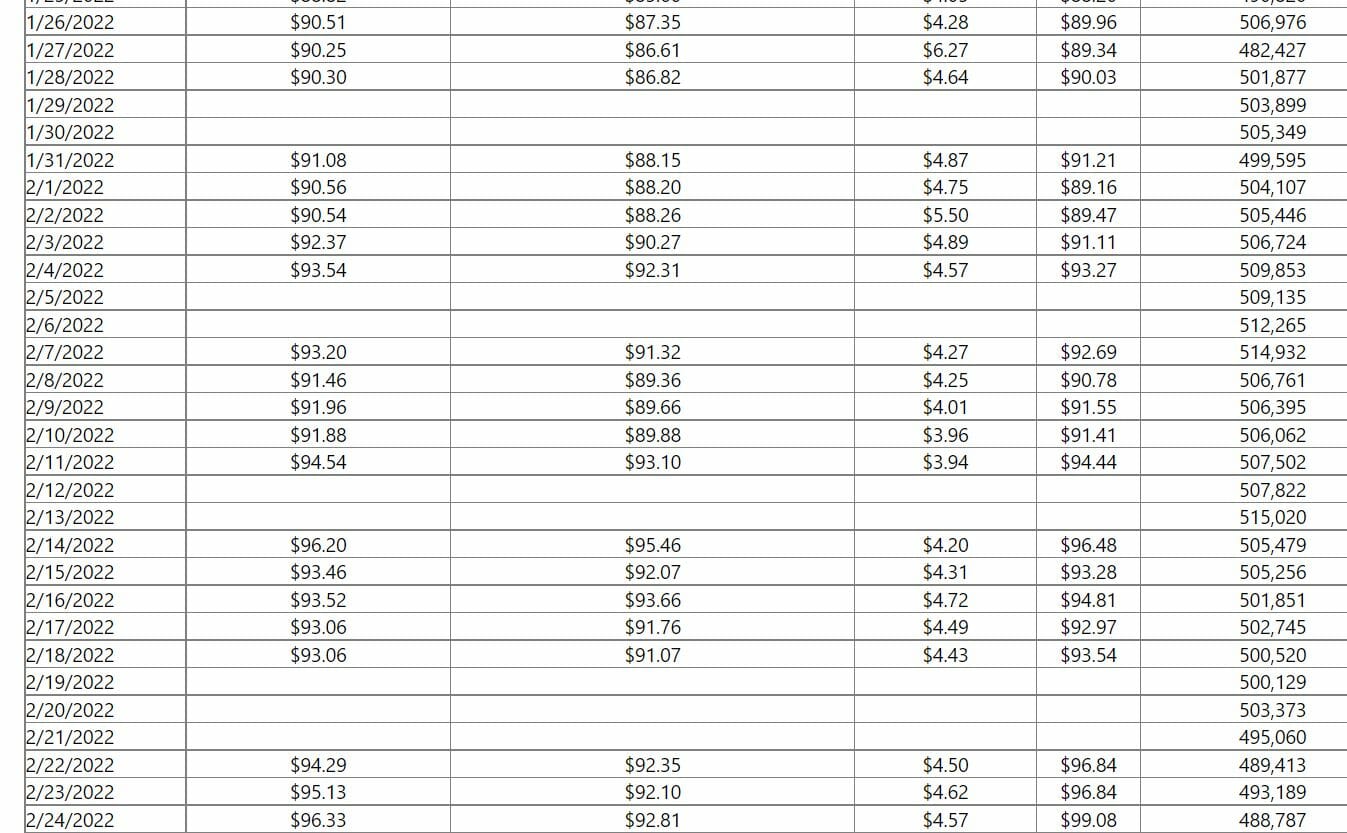 The dividend issue continues to plague the Legislature, but the difference this year is oil prices are significantly higher than previous years. Keep in mind, Governor Mike Dunleavy (R – Alaska) is pushing for a 50/50 dividend, plus a supplemental amount to make last year's dividend equal to the 50/50. This combined would be almost $4,000 per person. While that is very unlikely to happen, a $2,500 dividend – the 50/50 amount that had little traction last year – could be seriously considered this year. And Dunleavy has the ability to veto a smaller amount and call back the Legislature. Something none of them want during campaign season. I still think it will end up in the $1,600 range, but at this point anything is possible.
Other Happenings
Senator Lisa Murkowski (R – Alaska) addressed a joint session of the Legislature on Tuesday (2/22/22). You can watch it here. She spoke mainly about resource development challenges in Alaska and the infrastructure bill. After, she took questions from several legislators and then held a media availability. That evening, she held a fundraiser at the Juneau Tram building that included several big name Juneau business people. She was reported to have raised over $70,000.
Things got intense on the House floor on Wednesday. Representative Christopher Kurka (R – Wasilla), who is running for governor, was attempting to give a special order on "the opposites of North to the Future." During his speech, Speaker Louise Stutes (R – Kodiak) interrupted him while he said Murkowski has worked towards, "North to dependence and servitude." It went off from there. After several breaks, and Stutes getting really mad, Kurka basically gave up. Representative David Eastman (R – Wasilla) then chimed in, asking what rule Kurka was violating. Kurka eventually said, "It seems like I'm not allowed to speak, Madame Speaker." Then he stood there for a few more seconds. Eastman weighed in again, and then there was a long discussion about rules and decorum. Then, after Representative DeLena Johnson (R – Palmer) gave a special order on debate, Eastman wanted to give one too, but the body voted that down – after some confusion on how many votes were needed. Eastman then tried to give a special order on "the constitution." Then, there was a motion to adjourn, which passed. The whole thing took lasted almost 25 minutes. You can watch it here.
Tuckerman Babcock, the former head of the Alaska Republican Party and Governor Dunleavy's first chief of staff, filed a letter of intent this week to challenge Senate President Peter Micciche (R – Soldotna). The move came after months of rumors and speculation that Babcock would challenge Micciche. The last two Senate presidents were both defeated – Pete Kelly in the 2018 general by now-Senator Scott Kawasaki (D – Fairbanks) and Cathy Giessel in 2020 by now-Senator Roger Holland (R – Anchorage). But Alaska's new voting system makes this year's election different. Micciche would surely have been vulnerable in a traditional party primary (he barely beat Ron Gillham in the 2018 primary). Even so, Micciche will face an uphill battle with Babcock running to his right in the conservative Kenai Peninsula. That race is going to be one to watch.
Babcock was the first person to file a legislative letter of intent since Anchorage Republican Rick Castillo on February 9. Yesterday, Republican Rachel Allen filed a letter of intent to run for an open Mat-Su House seat. The deadline to file to run for office is June 1, just over three months away.
This Week's Loose Unit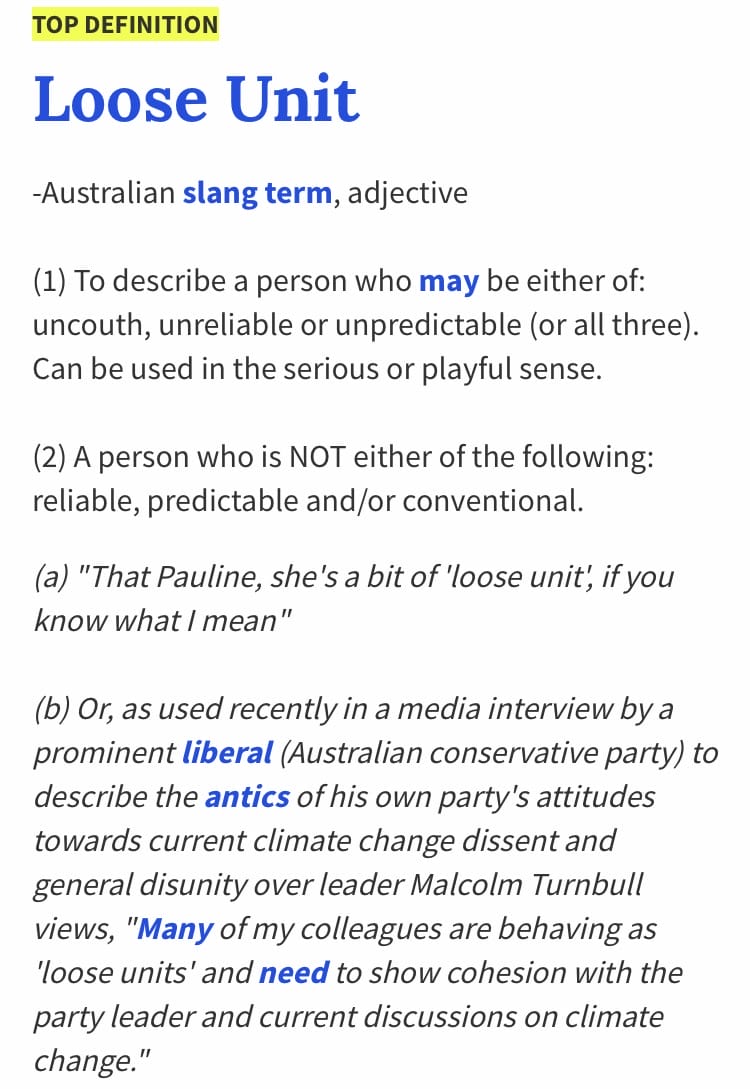 While all the characters in the House drama surrounding Kurka were good candidates, a late week development made this week's designee clear. This week's Loose Unit is Anchorage Assembly member Jamie Allard. On Thursday (2/24/2022), Allard made a Facebook post that included, "Baltic countries will be next. Ukraine has always been a part of Russia." While Ukraine and Russia share many historical and cultural connections, Ukraine has a checkered history with Russia. And, one small thing, it's been an independent country since 1991. Very loose.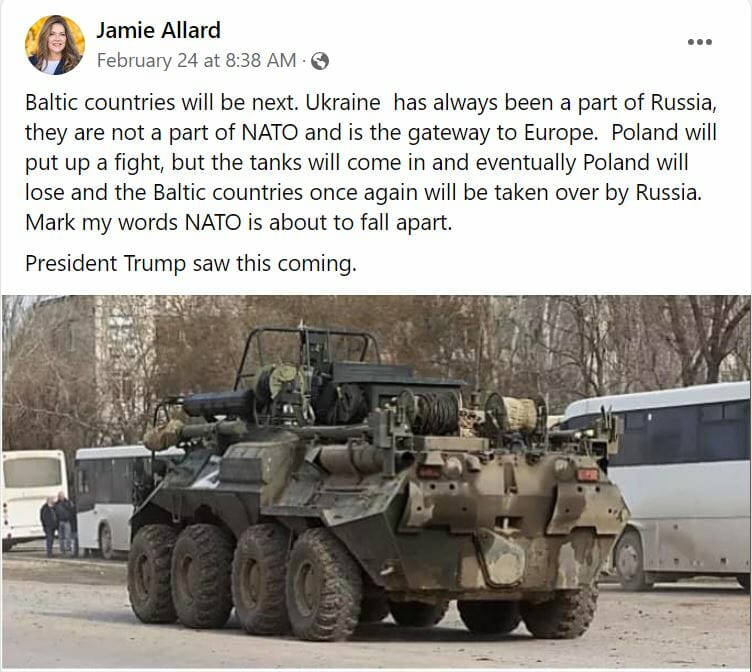 But it gets better. On her website, she states she "Promoted democracy in former Soviet Republics" while at the State Department. Ukraine is in fact a former Soviet republic. It doesn't get much more loose than that.
If you have a nomination for this week's Loose Unit, or if you have any political news, stories or gossip (or any old pics of politicians or public officials) please email me at jeff@alaskalandmine.com.