If you assume the session will go to the constitutional 121-day limit instead of the statutory 90 days – which will almost certainly be the case – we are already a third of the way in. Due to the number of people sick in the Capitol, some with Covid, the Senate Finance Committee instituted weekly Covid testing for their committee. Senator Lisa Murkowski (R – Alaska) addressed a joint session of the Legislature and then spent several days in Juneau. The budget is making its way through the finance subcommittees, with a few House closeouts scheduled for this week. And the House unanimously passed a resolution urging President Joe Biden and his administration to approve the Willow Project.
A friendly message and reminder to all our readers. The Landmine is made possible by myself and a team of awesome Alaskans. We worked hard on all of our election coverage. I am back in Juneau for the fifth session in a row to report on the Legislature. If you enjoy the content we provide, please consider making a one time or recurring monthly donation. You can click here to donate. We have a donation system that makes it super easy. We would really appreciate it. And thanks to everyone who has been supportive!
Slow Start to Session
Baring some unforeseen event, the legislative session will likely go to the constitutional 121-day limit, which would be mid-May. Not much has really happened in the last 40 days. The budget is making its way through the subcommittee process, and both finance committees have been busy. Other committees have been hearing bills and presentations from various departments and organizations. But the pace and mood in Juneau seems much slower than normal. There does not seem to be any rush to get out of here, at least not yet.
Some of this can be attributed to the large number of freshman legislators, who are still getting oriented. Some is due to the number of people who have been sick the last few weeks. Some of the more experienced legislators don't mind this. The longer things are delayed, the easier it is to put pressure on their fellow legislators to get out of town at the end of session. Ideology tends to fade when summer is looming and hotel rates double or triple in Juneau.
Besides the budget, there really only seems to be momentum for increasing student funding and pension reform. Both of those are going to get contentious, and will take up a lot of time. I don't see much else happening during this session. Governor Mike Dunleavy (R – Alaska) is pushing his carbon offset and storage bills, and there have already been some hearing. But the number of questions raised by legislators leads me to think the carbon stuff won't get done until next year.
Unlike previous years, the dividend amount has hardly come up. But it will when they start trying to figure out how to pay for increased student spending and other operating and capital items in the supplemental budget and next year's budget. A full statutory dividend would cost $2.5 billion. Between student funding and various capital projects, and the price of oil being in the $80/barrel range, the odds of a full statutory dividend this year are very low. I predict the dividend will be around $1,500. That would cost around $1 billion – $1.5 billion less than the statutory amount. That would free up a lot of money and reduce any deficit that develops due to low oil prices.
However, all of this will depend on what Dunleavy wants and if he's willing to play hardball. His relationship with the Legislature is night and day better than it was during his first term. But he wants a full dividend and the Legislature to pass his carbon bills. If they do neither, and he is willing to fight, he could veto the entire budget and call a special session. The negotiations between him and legislative leadership in the next few months will determine how it all plays out.
Other Happenings 
Senator Murkowski addressed the Legislature on Wednesday (2/22/2023). She touched on the infrastructure money coming into the state. But she also encouraged legislators to not only rely on federal dollars to solve our problems or build the state. She spoke in favor of the Willow project, and noted the 36-0 vote in the House on the resolution encouraging the Biden administration to approve it. After, she took questions from the media. I asked her the same question I asked Senator Dan Sullivan (R – Alaska), why should Alaskans be encouraged anything is going to get done when nearly everything in this state gets stopped by small groups. You can see her answer here. Murkowski held a packed event at Louie's on Douglas on Wednesday. Then she held a legislative staff event at Amalga on Thursday. Representative Justin Ruffridge (R – Soldotna) showed up to the staff event, but was escorted out by Murkowski. DANG!
There's been a leadership shake up at ASRC. Brent Renfrew replaced Charlie Kozak as CFO and Sarah Shine replaced Matt Waldron as general counsel. Congrats to them both! No word on what happened to the other two…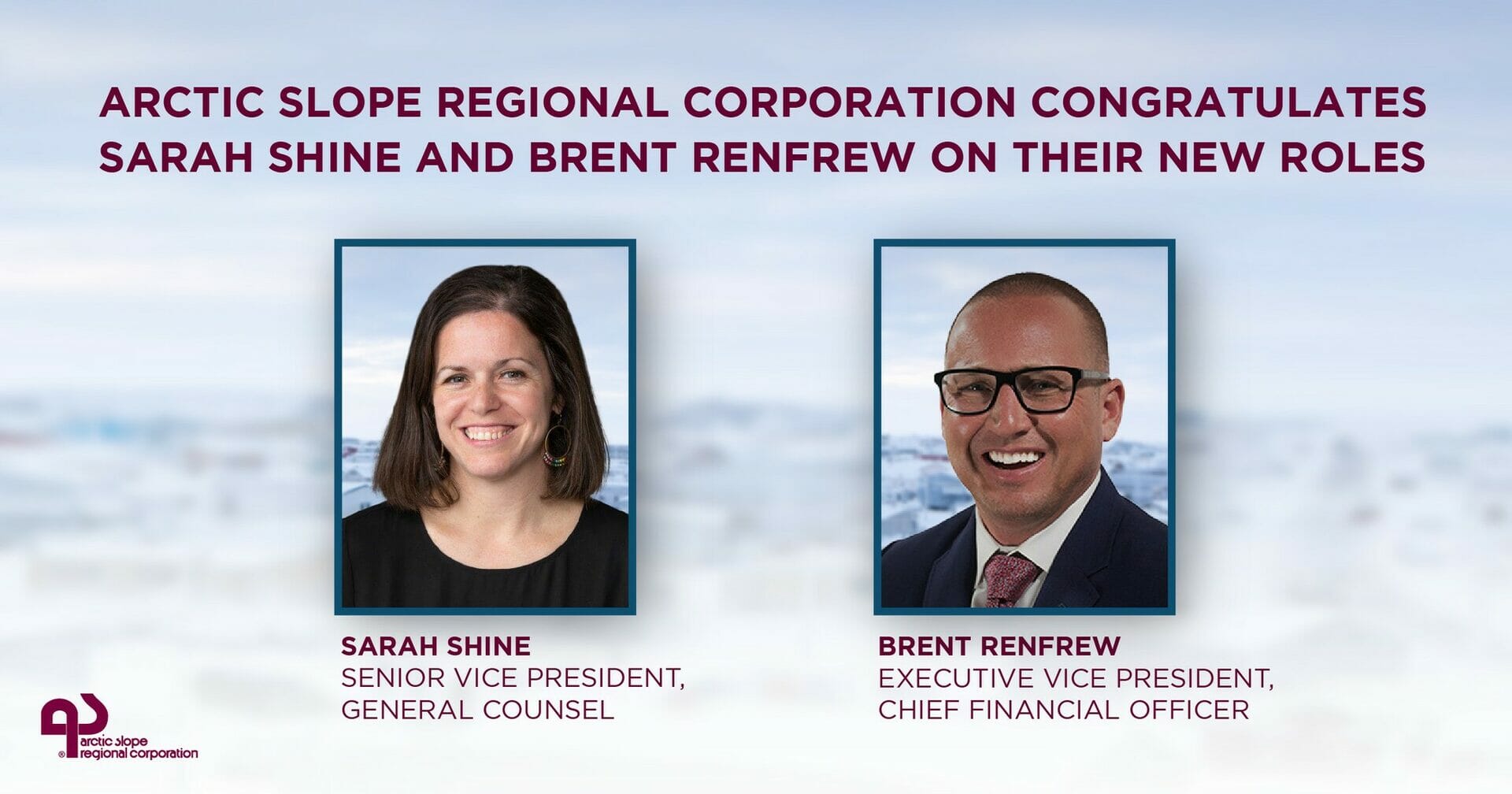 The Senate State Affairs Committee got a bit weird on Thursday (2/23/2023). Senator Scott Kawasaki (D – Fairbanks), who chairs the committee, heard Senate Bill 31 from Senator Mike Shower (R – Wasilla). SB 31 deals with how judges are selected. No idea why Kawasaki decided to hear the bill. When Shower went off on former Chief Justice Daniel Winfree's recent State of the Judiciary address, Senator Matt Claman (D – Anchorage) spoke up and said Shower's comments were out of line. Shower and Claman proceeded to have a back and forth about the Judicial Council and the process of selecting judges. Then some woman, Betty Jo Moore, was up for invited testimony. I have no idea who she is, who invited her, or who she represents. She did not say. But her testimony was loose. It's hard to summarize it all because it was all over the place. You can watch it here. During her testimony she repeatedly claimed Alaska judges are corrupt. Senator Bill Wielechowski (D – Anchorage) asked her what percentage of Alaska judges are corrupt. She did not have an answer. The whole thing was bizarre.
The Senate Resources Committee had a strange moment on Friday (2/23/2023) when hearing Governor Dunleavy's carbon offset bill. Natural Resources Commissioner John Boyle spoke about private companies who are voluntarily choosing to use carbon offset to try and reduce their carbon footprint. The company he gave as an example is the oil company Santos, his former employer! He spoke very highly of their Pikka project and how they have announced they want to be net zero. The revolving door is working very well. You can watch it here.
The Bronson administration sent a letter to the Anchorage Assembly telling them they plan on settling with Roger Hickel Contracting for $2.4 million over the failed navigation center. But Assembly leadership has responded saying no settlement can be made without their approval. This will end up being a big fight.
Governor Dunleavy hired Rachel Bylsma as his new deputy chief of staff. She comes from the Alaska Oil and Gas Association (AOGA), where she worked as their external and government affairs manager. Brandon Brefczynski also had that job at AOGA before he was hired to work for Dunleavy after he was first elected in 2018.
Looks like the Municipality of Anchorage is settling with Roger Hickel Contracting for $2.4 million for work done on the Navigation Center, which was abandoned. pic.twitter.com/cvMFKeVkDJ

— The Alaska Landmine (@alaskalandmine) February 24, 2023
I really wish I could have seen this!
Looking for a job at a radio station in Nome? Check this out.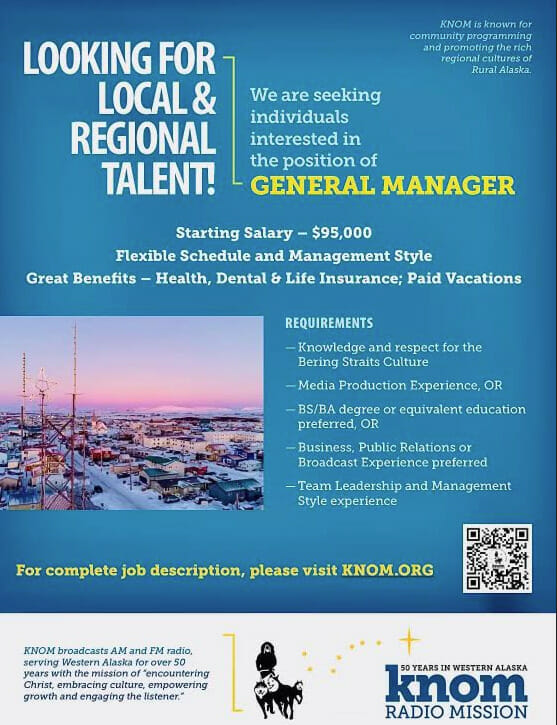 This Week's Loose Unit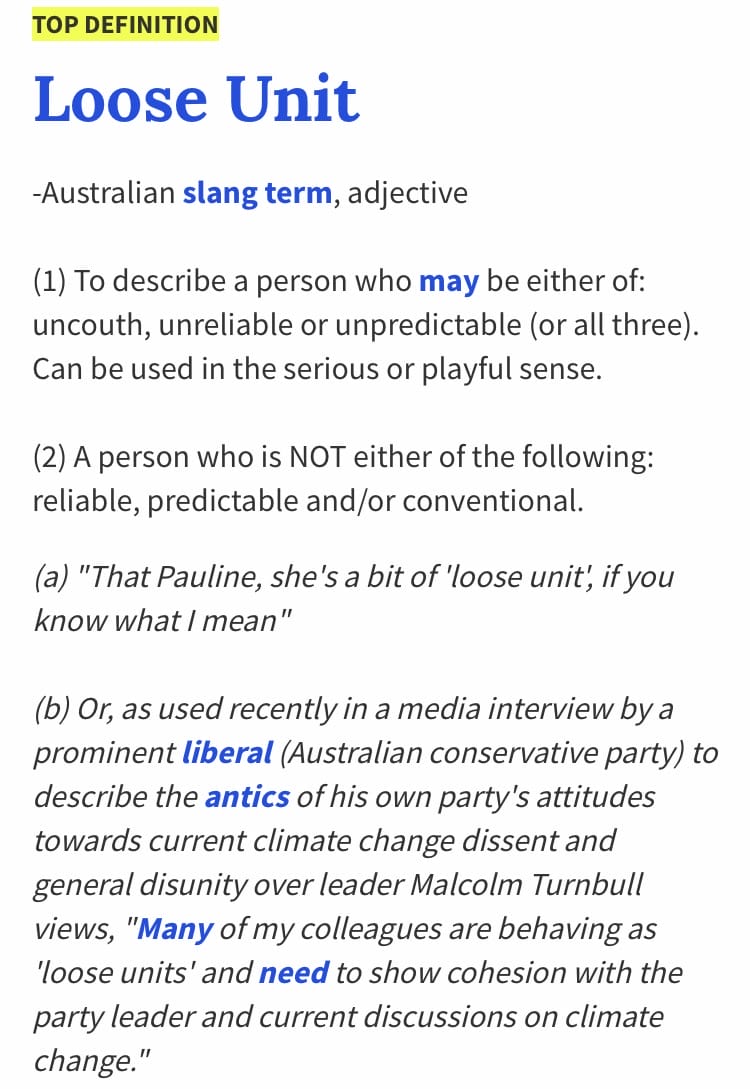 This was definitely one of those weeks. This week's Loose Unit is Representative David Eastman (R – Wasilla). Unless you were totally off grid this week, then you already heard about Eastman's super loose comments during a meeting of the House Judiciary Committee on Monday (2/20/2023). During a presentation about Adverse Childhood Experiences by the Alaska Children's Trust, Eastman said it was a benefit to society if kids who are victims of abuse die because of the cost savings. When asked to clarify, he doubled down. Maximum loose.
Trevor Storrs, the president and CEO of the Alaska Children's Trust, was so perplexed by the question he actually responded by saying that is like saying if you hit someone to back up and make sure you kill them because it would be cheaper for the insurance. The point I believe Eastman was trying to make is society says it is wrong to let babies die but it's ok to abort them. He did not make that point in the committee and it took him several days to go on a radio show and make it. Extremely loose. For the comments, Eastman was censured by the House on Wednesday by a 35-1 vote. Classic Loose Unit behavior. You can watch the comments here:
Not even sure what to say here. Rep. Eastman says it's a benefit to society when children who are victims of abuse die "because there aren't needs for government services over the course of that child's life" when they die as a results of abuse. #akleg pic.twitter.com/0hV4o7AzTY

— The Alaska Landmine (@alaskalandmine) February 21, 2023
If you have a nomination for this week's Loose Unit, or if you have any political news, stories or gossip (or any old pics of politicians or public officials) please email me at jeff@alaskalandmine.com.