We are more than a month into the legislative session. No one expects them to finish 90 days – the statutory limit. This session will likely go to the 121 day constitutional limit, which would be mid-May. Congresswoman Mary Peltola (D- Alaska) addressed a joint session of the Alaska Legislature on Friday (2/27/2022). Senator Lisa Murkowski (R – Alaska) is scheduled to address a joint session on Wednesday at 11 am. Tons of labor folks were in Juneau this week for the Alaska AFL-CIO's annual fly-in. And Governor Mike Dunleavy's (R – Alaska) amended budget came out this week, adding more than $100 million in additional spending.
A friendly message and reminder to all our readers. The Landmine is made possible by myself and a team of awesome Alaskans. We worked hard on all of our election coverage. I am back in Juneau for the fifth session in a row to report on the Legislature. If you enjoy the content we provide, please consider making a one time or recurring monthly donation. You can click here to donate. We have a donation system that makes it super easy. We would really appreciate it. And thanks to everyone who has been supportive!
Stedman tops lawmakers' travel spending for second year in a row
The following is an excerpt from this week's edition of the Alaska Political Report. You can click here for more information about the Political Report. A subscription is $1,299/year per organization. Discounted pricing is available for non-profits and government entities. Our coverage of the budget starts with the governor's proposed budget in mid-December and we track everything in detail through the entire process. If you have any questions or would like to subscribe, please email jeff@akpoliticalreport.com.
The annual report that lists legislators travel and moving expenses, as well as their per diem and office account allowances, is out. This report covers 2022.
We're just going through some more detailed reports from the Legislative Affairs Agency that will tell us more about where lawmakers traveled and how they spent their money last year. But in the meantime, here are a few takeaways:
Legislative travel and moving expenses totaled $491,000 last year, down from the $630,000 spent in 2021 but but up from the $360,000 in 2020 due to the Covid pandemic, according to legislative figures.
Sen. Bert Stedman, R-Sitka, easily topped the Legislature's list for travel spending for the second year in a row, racking up a $33,000 bill – $5,000 more than what he spent on travel in 2021. Stedman's travel bill was $14,000 more than Kodiak Rep. Louise Stutes, the prior Speaker of the House, ($20,000) – the second highest. Other lawmakers who racked up five-figure travel bills include Nome Democratic Rep. Neal Foster ($19,500) Dillingham independent Rep. Bryce Edgmon ($19,500), Fairbanks Sen. Click Bishop ($14,500), and Bethel Democratic Sen. Lyman Hoffman ($11,000).
Golovin Democratic Sen. Donny Olson, who's made headlines for his travel and relocation expenses in the past, led lawmakers in relocation expenses, with $19,000 ($10,000 less than 2021) — but keep in mind that Olson has a large family that he moves to Juneau with him each year. Utqiagvik independent Rep. Josiah Patkotak, who also moves his young family to Juneau, was next with $14,000 in expenses, $6,500 less than he spent in 2021. Bethel Democratic Sen. Lyman Hoffman spent $10,500, $3,000 less than he spent in 2021. Former Sen. Natasha von Imhof, Foster, and former Sen. Peter Micciche each spent just under $10,000.
Legislative per diem in 2022 totaled $2.3 million.
Office account allowance, which is for "postage, stationery, stenographic services, and other business expenses" totaled $732,000. Representatives are allocated $12,000 per year while senators are allocated $20,000. While many used the entire amount, some only used a portion. North Pole Republican Rep. Mike Prax spent just $1,500, former Rep. Steve Thompson spent $1,600, former Rep. Liz Snyder spent $2,500, and Stedman and von Imhof spent just over $4,000 each.
Below are the salaries of employees of key legislative agencies:
Kris Kurtis, the head of the Division of Legislative Audit, earned a salary of $201,000, with $9,500 in travel expenses.
Megan Wallace, the director of Legislative Legal Services, earned a salary of $152,000, with $4,700 in travel expenses.
Alexi Painter, the director of the Division of Legislative Finance, earned a salary of $144,000, with $500 in travel expenses.
Jessica Geary, the executive director of the Legislative Affairs Agency, earned a salary of $140,000, with $1,3500 in travel expenses.
Other Happenings 
Congresswoman Mary Peltola gave a speech to a joint session of the Legislature on Friday. It was short and sweet, about 20 minutes. Way shorter than Senator Dan Sullivan's (R – Alaska) speech the week prior. It was the first time in a long time Alaska's lone member of the U.S. House addressed the Legislature. I once asked the late Don Young why he didn't give speeches to the Legislature like the two senators. He told me, "I used to serve in the Legislature. The last thing I wanted when I was in there was some from Congress telling me my business." Classic Don Young. Peltola took questions from legislators after, and then held a press availability to take questions from members of the media. Former Senator Josh Revak, who was recently hired as her state director, was in town and back in the Capitol with Peltola.
The Alaska Supreme Court amended their policy on removing certain marijuana offenses from Court View. This was in response to a prefiled bill from Representative Stanley Wright (R – Anchorage) which would have done the same thing. Nice win for Wright before he was even sworn in. The new language reads:
(15) cases in which the defendant was convicted of possessing less than one ounce of marijuana under AS 11.71.060, or a prior version of that statute that criminalized the same conduct, or a municipal ordinance that criminalized that same conduct if
(A) the defendant was 21 years of age or older at the time of the offense, and
(B) the defendant was not convicted of any other criminal charges in that same case
On Monday (2/13/2023) night, the House Ways and Means Committee heard public testimony on House Bill 45, Representative Mike Prax's (R – North Pole) bill that would allow people to donate all or part of their dividend to the government when they fill out their application. It's a pretty strange bill. Currently, if you want to give it back you have to write a check to the government. But was like 100 people last year. The funny part is almost everyone who testified spoke about the amount of the dividend, not the bill itself. "Law breakers" and "thieves" was dropped several times. Also, the fiscal note on the bill from the Dividend Division is $113,000! That's a year salary for a developer, to add a donate button…
The current fiscal year does not end until July 1. If oil prices stay at this level, or drop, we will be facing a deficit. It's amazing how much the budget grows when oil prices shoot up during an election year.
ANS Crude has been in the high $70s/low $80s per barrel since early December. The current year's budget balances at an average of $88 per barrel, which does not include the supplemental budget. The average price to date is $91.80. There is still 4.5 months left in FY. #akleg pic.twitter.com/NW9YpMqxyZ

— The Alaska Landmine (@alaskalandmine) February 20, 2023
This should be an interesting committee meeting on Tuesday.

Jacob Hersh, who has been in Juneau the last month writing for the Landmine, had a birthday on Wednesday. He turned 22! Damn, do I feel old. Thanks to everyone who showed up to the Triangle to wish him a happy birthday. Jake is back in Anchorage for a while but we hope to have him back in Juneau for the end of session. It was great having him in the Capitol for the last month!
This Week's Loose Unit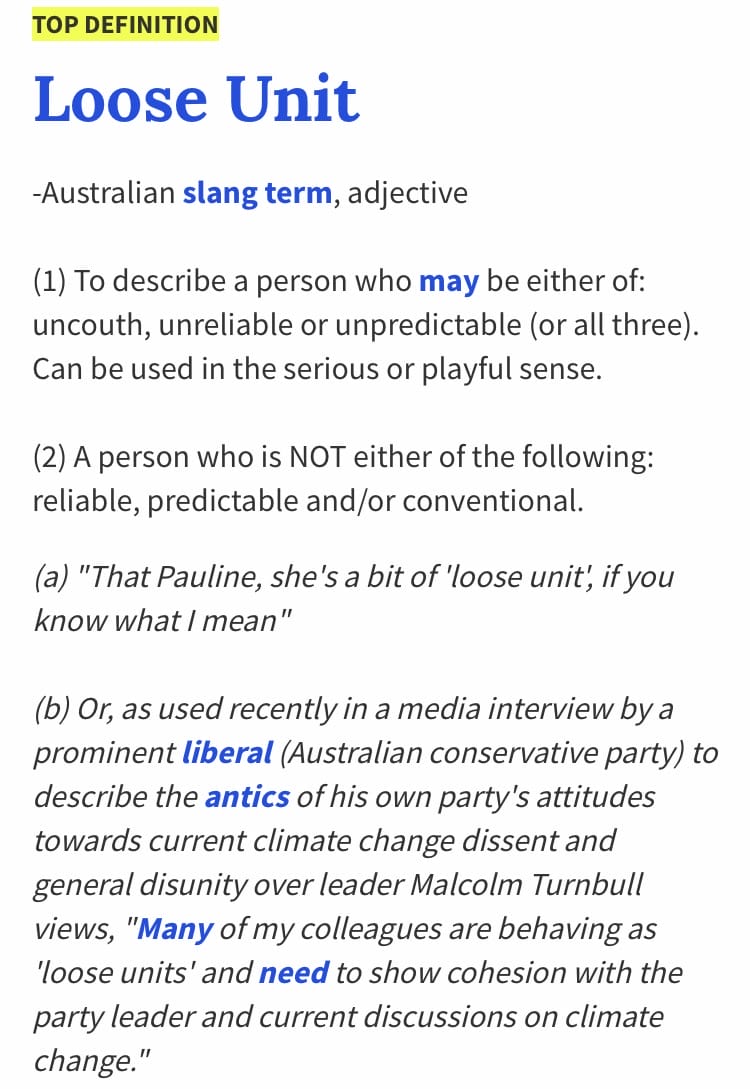 This week's designee became abundantly clear on Monday during a speech on the Senate floor. It's a freshman legislator and a first time Loose Unit. This week's Loose Unit is Senator Löki Tobin (D – Anchorage). On Monday, Tobin gave a speech on the Senate floor titled, "unpacking accountability." Tobin chairs the Senate Education Committee and is pushing a bill to increase per student funding by $1,000 per student, which would cost $275 million per year. Tobin began her speech by reading a letter from a sophomore at Service High School. The letter was about all the programs and classes the student took and about how more funding needs to be dedicated to education. The letter was fine, but where it got loose was when Tobin was done reading the letter.
She said many people have called for "more accountability" when increasing education funding. She called it a "weird rallying cry" and said, "So far, nobody has really been able to define it." There are plenty of tests that determine how well kids can read, write, and do math. She went on to say, "Maybe more accountability means something else." Tobin even acknowledged Alaska's poor test scores. But where it got really loose is when she started talking about test scores. She said, "I don't like talking about third grade reading scores on a statewide level. I find it disingenuous. Our state is very diverse." What the hell is that supposed to mean? The term "soft bigotry of low expectations" could not be any more appropriate here. I am all for adequately funding education and paying teachers more money. But to say more accountability is "a thinly veiled political talking point that demands we defund education," as Tobin said in her speech, is classic Loose Unit behavior. You can watch the entire speech by clicking here.
If you have a nomination for this week's Loose Unit, or if you have any political news, stories or gossip (or any old pics of politicians or public officials) please email me at jeff@alaskalandmine.com.