This is the last Sunday Minefield of 2019. This year has really gone by fast. Happy New Year to all our readers! It has been over two years since I started the Landmine. A lot has happened since then. I want to thank our readers, contributors, and advertisers. You make the Landmine possible. I also want to thank everyone on Team Landmine. We would not be where we are today without all of these awesome people. I am excited for what 2020 holds for the Landmine.
A friendly message and reminder to all our readers, the Landmine is made possible by myself and a team of awesome Alaskans. It takes a lot of work to provide the content we do. If you enjoy the content we provide, please consider making a one time or recurring monthly donation. You can click here to donate. We have a new donation system setup that makes it super easy. We would really appreciate it. And thanks to everyone who has been supportive!
Landmine Brexit Edition
I apologize for the column being posted late today. I am writing this from Heathrow Airport in London. I left for Moscow on Saturday morning with my buddy Bryce. There is nothing like New Years in Russia! Our flight from Seattle to London was delayed, causing us to miss our connection to Moscow. They put us on the next flight  but it was a different airport in Moscow, much further away than the one we were supposed to go to. British Airways agreed to book us on the same flight we were supposed to be on but the next day. So we got a day in London! The people at British Airways were so nice and helpful. We headed to the hotel, took a quick shower, and spent the day checking out the sites in London. Everyone we encountered was so nice. I definitely plan on coming back someday for a much longer stay. Like Trump, nearly everyone here has an opinion about Brexit. And as Bryce noted, I was not shy about asking everyone we met what they thought.
Here is me and Bryce enjoying some pints at an English pub. We later had a meat pie and some fish and chips. No big deal.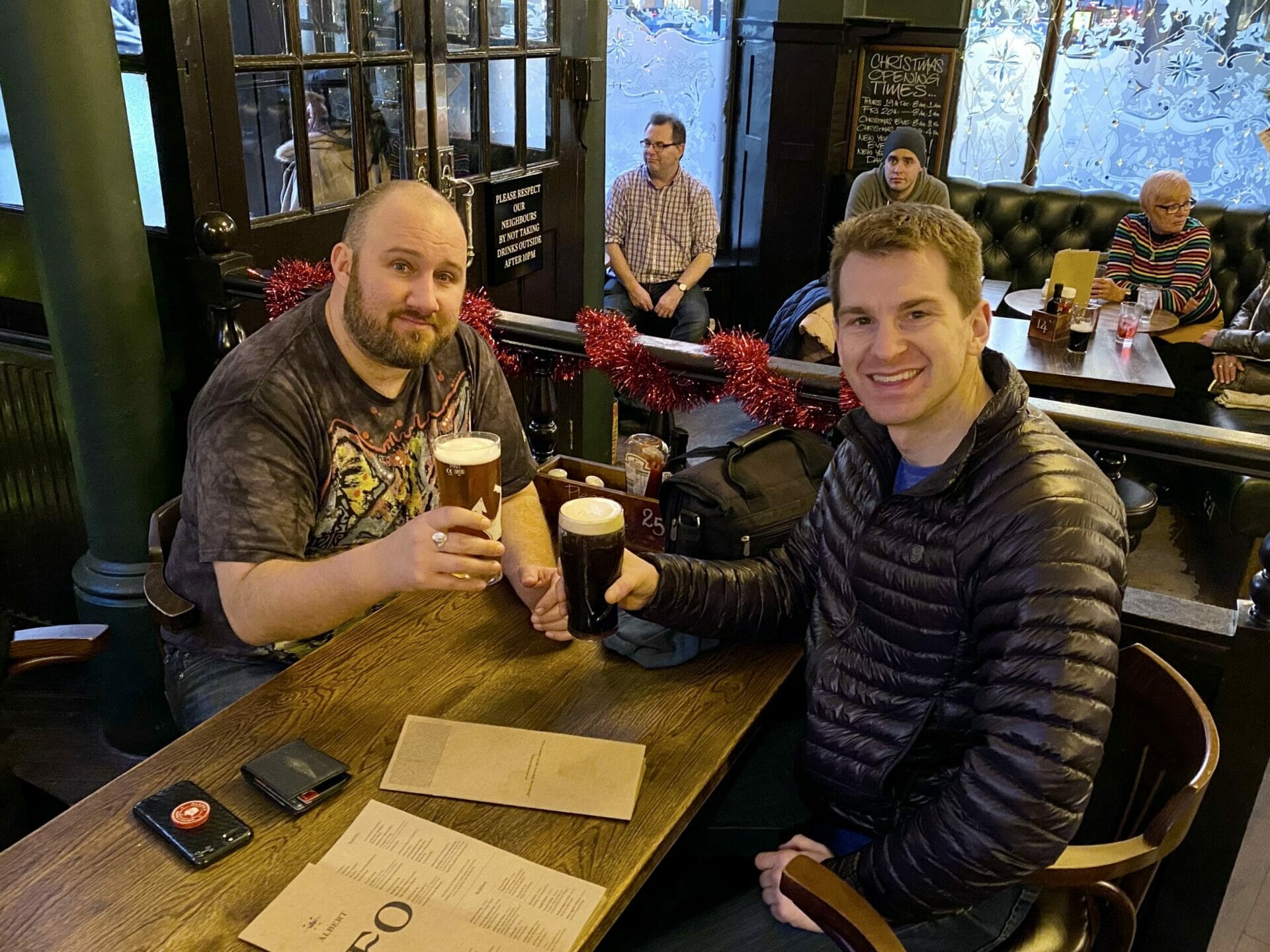 Murkowski's Viral Comment
In an interview with KTUU reporter Sean Maguire, Senator Lisa Murkowski (R – Alaska) stated that she was disturbed with Senator Mitch McConnell's (R – Kentucky) coordination with the White House for the impeachment trial. This went viral quick. Parts of the interview and comments were featured on NPR, CNN, NBC Nightly News, and many other national and international news outlets. It was even in the Sydney Morning Herald! If you don't know, Maguire is an Aussie. Ya done good, old mate.
Weird Media
If you missed Governor Mike Dunleavy's (R – Alaska) bizarre Christmas video where he was eating a cookie, you can see it below. I would love to know who thought it was a good idea to post this. Session is three weeks away and Dunleavy still does not have a press secretary or communications director. Just imagine what the future holds.
In epic troll fashion, Libby Bakalar posted this parody video of her eating a banana. So funny. Check it out here.
Dunleavy community outreach guy Dave Stieren is back at it with another video news update. You can watch here. I like where he's going with this but it does have a slight North Korean state TV vibe to it.
Other Happenings
The Anchorage Downtown Partnership is throwing their annual New Years party! It is downtown at a new location, 3rd Ave. and E Street. There is going to be a ton of food, fun, and fireworks. Check out their Facebook page for more information and updates.
Governor Dunleavy appointed an oversight committee for the BP/Hilcorp transaction. According to the press release:
Commissioners or their designees from seven state departments and a senior level member of the Governor's staff will serve on the Commission:
• Commissioner or designee of the Department of Natural Resources (Chair)
• Commissioner or designee of the Department of Environmental Conservation
• Attorney General or designee of the Department of Law
• Commissioner or designee of the Department of Fish & Game
• Commissioner or designee of the Department of Labor and Workforce Development
• Commissioner or designee of the Department of Commerce, Community, and Economic Development
• Commissioner or designee of the Department of Revenue
• Governor's Office Director of Policy & Communications
The Committee will advise the Governor on whether regulatory and statutory requirements are being satisfied, inform him on comments from the public and the Alaska Legislature, any potential impacts on the state's workforce and brief the Governor on all proceedings related to the transfer in the state's quasi-judicial agencies.
If you did not see our GoFundMe to get the public access easements on Campbell Lake professionally surveyed, check it out here. We are close to reaching our goal to have this done. Please consider making a small donation to make this happen.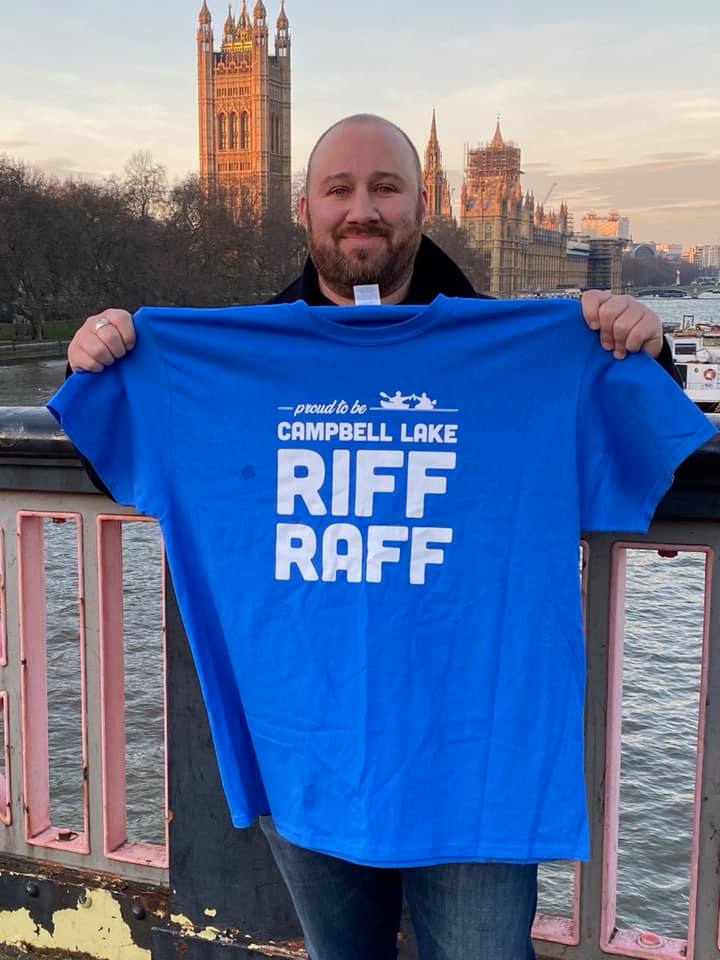 2019 Wrap Up
I am skipping the Loose Unit this week. One, it was Christmas this week and two, as far as loose goes this week was very calm. So I am just going to write some thoughts about how 2019 went. They say timing is everything. After losing my job last December the timing was perfect for me to be able to go to Juneau and cover the session. Being in Juneau and watching how it all happens really changed my perspective on how it all works. Some of the big stories I reported on were:
The convicted Bristol Palin stalker working in the Capitol.
Americans for Prosperity backing Governor Dunleavy's budget roadshow.
Many of the crazy appointments Dunleavy made including my favorite, Art Chance.
In addition to the reporting I was able to do podcasts with the governor, legislators, public officials and generally awesome people. I also did a ton of Facebook Live updates, which were very popular.
Last session saw tension and animosity on the budget and PFD. Next session will likely be similar. But it will all be exacerbated because it's an election year. So it's anyone's guess just how crazy it will get. All 40 House seats are up and eleven Senate seats are up. Normally it would be ten but there will be a special election for Senate Seat M, now filled by Senator Josh Revak (R – Anchorage). Legislators cannot raise money during session. Will there be a repeat of 2016 where session went well into summer? Will legislators and the governor come to an agreement on the dividend formula? It's hard to say. My guess is it's not going to be kumbaya and next year's elections are going to be messy.
Thanks to our supporters and advertisers I will be back in Juneau next session. Driftwood here I come! I look forward to bringing everyone the Explosive Alaska News only the Landmine can deliver. I am taking next week off. I will be in Russia with my buddy Bryce visiting friends and bringing in the New Year Russian style. Happy New Year to everyone! I predict 2020 is going to be a super loose year for Alaska politics.
If you have a nomination for this week's Loose Unit, or if you have any political news, stories or gossip (or any old pics of politicians or public officials) please email me at jeff@alaskalandmine.com.