This is the last Sunday column of 2020. Christmas is over and the New Year is only five days away. In some ways this year flew by, but in others it went by at a snail's pace. Kobe Bryant died on January 26, 2020. That feels like it was years ago. But the long and arduous nine months of Covid have just dragged on and on. One thing I think we can all agree on is the hope that the first year of the new decade will be a lot more normal than 2020. While the Covid vaccine gives hope for a return to normalcy, Alaska politics are set to be as abnormal as ever. It's been nearly two months since the general election and the House or Senate have still failed to organize. As one longtime legislator told me, "I don't understand why people run for office who are scared to lead or make decisions." The next legislative session is going to be a real doozy.
A friendly message and reminder to all our readers, the Landmine is made possible by myself and a team of awesome Alaskans. It takes a lot of work to provide the content we do. If you enjoy the content we provide, please consider making a one time or recurring monthly donation. You can click here to donate. We have a donation system that makes it super easy. We would really appreciate  it. And thanks to everyone who has been supportive!
Christmas Week
Even though it was the week of Christmas, quite a bit happened.
The biggest event was a board meeting of the Alaska Industrial Development Export Authority (AIDEA) on December 23 to discuss purchasing ANWR leases. Former Governor Frank Murkowski was invited to talk about why he felt the board should approve $20 million for lease sales. He said they should spend even more than that. After 90 minutes of public testimony, which was nearly entirely against the resolution, the board passed it unanimously. This Alaska Public Media article provides more detail.
The Legislative Council voted 11-1 this week to sue Governor Mike Dunleavy (R – Alaska) over his unconfirmed appointments, which includes Revenue Commissioner Lucinda Mahoney and several appointees to boards and commissions. The legislature passed a bill that extended the time unconfirmed appointees can stay in place until 30 days after November 15, when the his first disaster declaration expired. Normally, appointees are done after the session ends if they aren't confirmed. But Alaska Statute 39.05.080. Procedure For All Appointments, section B is clear.
(B) the legislature shall, before the end of the regular session in which the appointments are presented, in joint session assembled, act on the appointments by confirming or declining to confirm by a majority vote of all of the members the appointments presented.
(3) When the legislature declines to confirm an appointment, the legislature shall notify the governor of its action and a vacancy in the position or membership exists which the governor shall fill by making a new appointment. The governor may not appoint again the same person whose confirmation was refused for the same position or membership during the regular session of the legislature at which confirmation was refused. The person whose name is refused for appointment by the legislature may not thereafter be appointed to the same position or membership during the interim between regular legislative sessions. Failure of the legislature to act to confirm or decline to confirm an appointment during the regular session in which the appointment was presented is tantamount to a declination of confirmation on the day the regular session adjourns.
It says the legislature "shall" meet before the end of the session to vote on the governor's appointees. They also have a constitutional obligation to do this. There is nothing in statute about a failure to meet because it is assumed the legislature will do their job. Failure to meet is not the same as declining an appointee in a joint session. The legislature could have held a joint session during the last session or could have done so in a special session. But they did not. This one is a clear dereliction of the legislature to meet their constitutional and statutory obligations.
Representative Lance Pruitt's (R – Anchorage) lawsuit challenging his 11 vote loss to Democrat Liz Snyder was heard this week by Judge Garton. Here's where the case stands according to a local lawyer's review of the docket:
Pruitt filed an election contest, alleging, among other things, misconduct by the Division of Elections in not developing some system to check absentee ballot signatures following the Alaska Supreme Court's decision in Arctic Village Council v. State which eliminated the witness signature requirement, but not the voter signature requirement. Pruitt asserted that under Alaska law the Division of Elections were required to develop a system for checking whether a voter's signature was authentic. On December 22, 2020, Anchorage superior court Judge Josie Garton granted the State's and intervenor Liz Snyder's motions to dismiss, ruling Alaska law required no such verification. Judge Garton issued a stay of her dismissal of another of Pruitt's claims: that the Division of Elections' movement of a polling station from Muldoon Town Center to Begich Middle School without sufficient notice constituted misconduct. This case is procedurally crazy because of the truncated timeline in which a person must make an election challenge and the tight timelines a court has to make rulings before the next session of the Alaska Legislature starts. I don't know if Pruitt is appealing to the Alaska Supreme Court.
Governor Dunleavy announced a plan to separate the Department of Health and Social Services, the largest department, into two departments. The original plan was to announce this right before Thanksgiving, but a Landmine tweet about it made them delay that. I was told this by a source in the administration. I knew this was the plan but kept it vague because I figured they would make the announcement the next day. Instead, they waited until right before Christmas! Pretty loose.
Retweeting this. The DHSS split that was announced today was the announcement referred to in this tweet. Was told they waited to make the announcement after they saw this tweet lol. #akleg https://t.co/WzffssaQgX

— The Alaska Landmine (@alaskalandmine) December 22, 2020
Anchorage mayoral candidate Bill Evans is hosting a virtual fundraiser on the 29th. There are some real heavy hitters listed as co-hosts.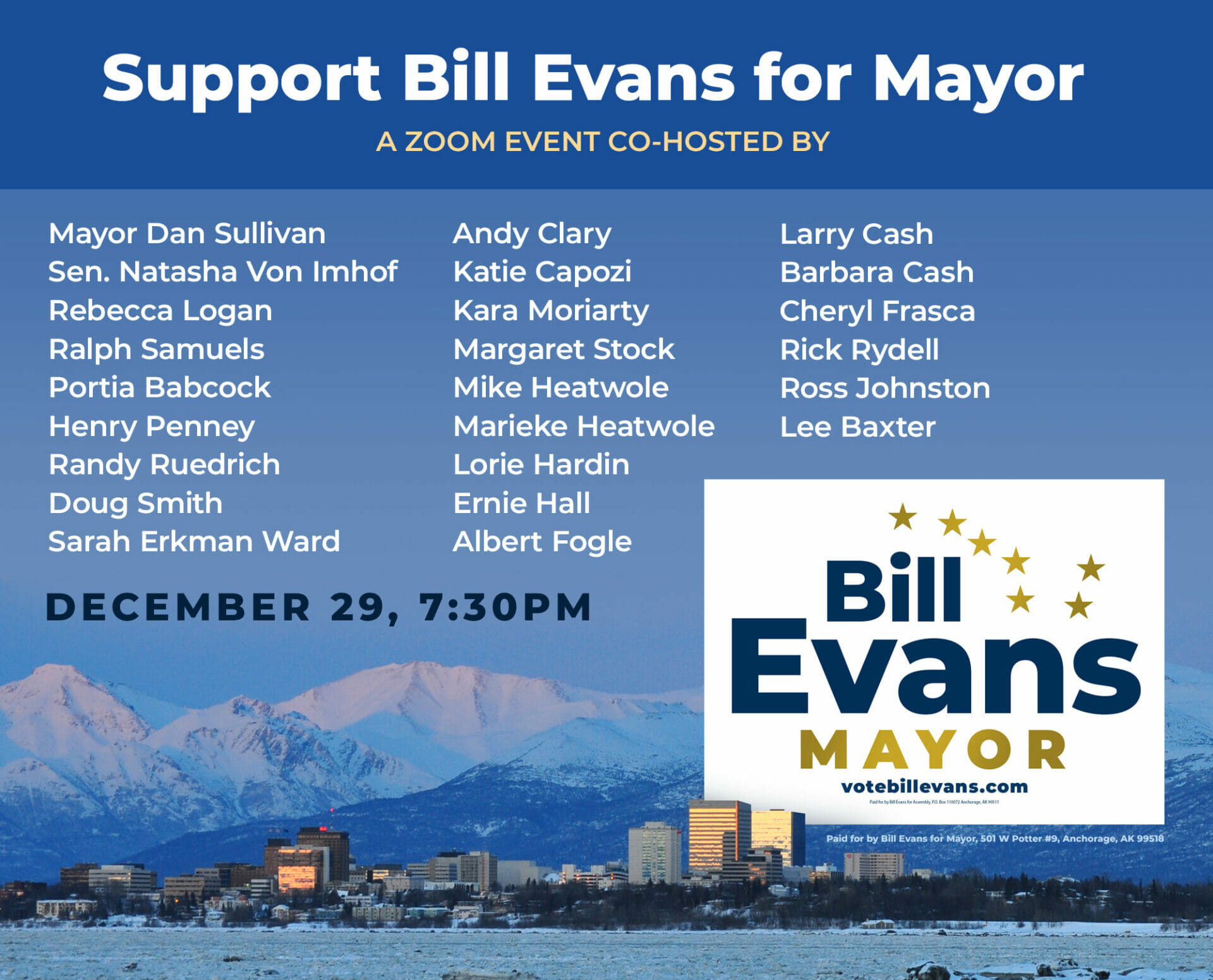 If you missed it I did a Facebook Live interview this week with Dr. Anne Zink! You can watch it here. It will be posted as a podcast soon. We discussed my positive Covid test (still no symptoms), the vaccine, how her job has been the last nine months, and other topics. Big thanks to her for taking the time to talk to me.
Former Governor Sarah Palin did an amazing Cameo video for the Landmine! I especially love her message to the legislature. You can watch below. The Facebook video has a lot more views and comments. She even says she will do a podcast with me! I can't wait for that. Big thanks for the cameo, Governor Palin!
The Redistricting Board hired TJ Presley as their deputy director. In addition to being real smart, TJ is legend status. TJ and Peter are both good picks for the board. They will surely be missed in the legislature.
In addition to Peter Torkelson being hired as executive director for the Redistricting Board, TJ Presley has been hired as deputy director. Presley previously worked for Speaker Edgmon. Torkelson worked for the Senate Majority. #akleg

— The Alaska Landmine (@alaskalandmine) December 23, 2020
This Week's Loose Unit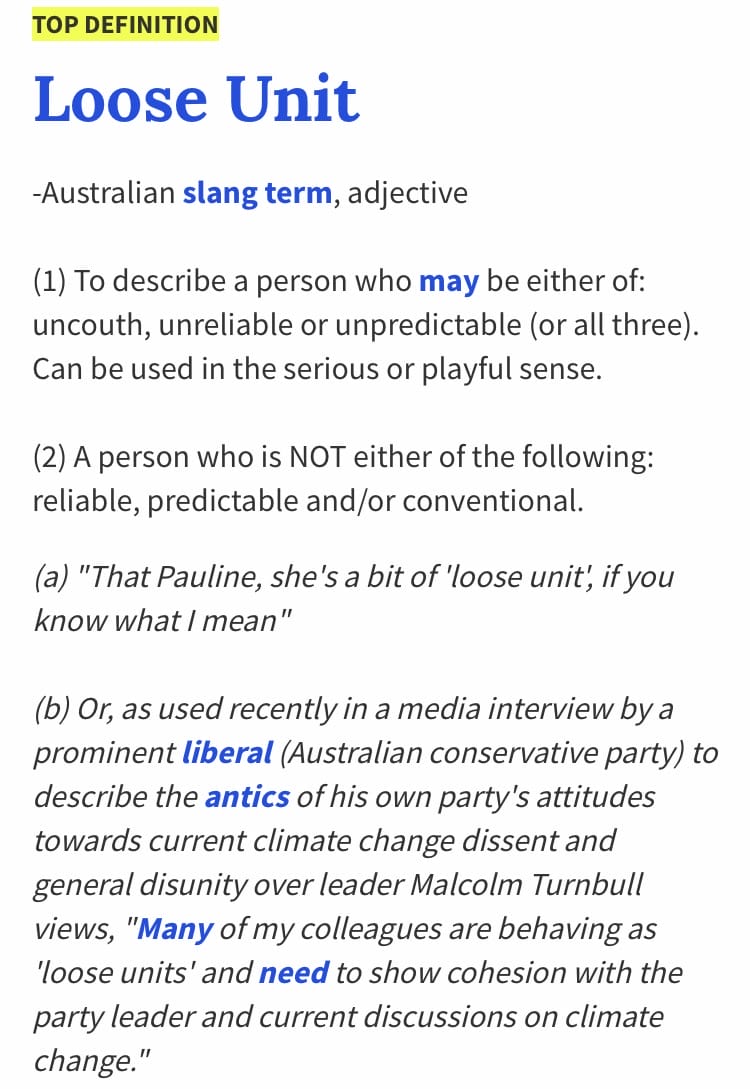 This week's Loose Unit is REDACTED on advice of counsel. Use your imagination!
If you have a nomination for this week's Loose Unit, or if you have any political news, stories or gossip (or any old pics of politicians or public officials) please email me at jeff@alaskalandmine.com.