This is the last Sunday Minefield of 2021. I can't believe how fast 2021 has flown by. I hope everyone had an awesome Christmas weekend! Things have been pretty quiet in Alaska politics this week. Think of it as a calm before the storm, which is coming when the next legislative session begins on January 18, 2022. And as the end of the year approaches, a few more incumbents and challengers have filed to run for office.
A friendly message and reminder to all our readers, the Landmine is made possible by myself and a team of awesome Alaskans. It takes a lot of work to provide the content we do. I am heading back to Juneau in January to report on the Legislature. If you enjoy the content we provide, please consider making a one time or recurring monthly donation. You can click here to donate. We have a donation system that makes it super easy. We would really appreciate it. And thanks to everyone who has been supportive!
What's to Come in 2022
It's an odd yet pleasant feeling when so little is happening in Alaska politics. When I'm in Juneau during session or when it's the peak of election season, I often find myself wishing I had two more of me to be able to keep up with everything. While there was no shortage of news over the last month, it's been a nice break compared to the rest of the year. But it's not going to last much longer. Legislators and staffers will start heading to Juneau in the coming weeks. Everything that happens next session – the budget, the annual fight over the dividend, confirmation votes – will be viewed in the lens of the election. While legislators will want to get out as soon as possible (59/60 are up for re-election next year), if recent history has taught us anything that is unlikely. Governor Mike Dunleavy (R – Alaska) is going to push for a 50/50 dividend and, thanks to federal money, he is proposing to do that without any new revenues. This will again cause contention with the House and Senate finance committees, who see things very differently than Dunleavy.
Some legislators, like Representative Steve Thompson (R – Fairbanks), are retiring, while others have been paired up due to redistricting. The Legislature has had significant turnover the last two elections. Some of this has to do with people wanting nothing more to do with the toxicity of the Capitol. Some of it has to do with incumbents getting beat. But the result has been a lot of new legislators who don't know much about how the government works. This trend will surely continue, and with the passage of Ballot Measure 2 last year, things in Juneau could look even more different in 2023.
Senator Lisa Murkowski (R – Alaska) and Congressman Don Young (R – Alaska) both have challengers running to the right of them. Kelly Tshibaka, who is challenging Murkowski, has been endorsed by former President Donald Trump and the Alaska Republican Party. Nick Begich, who is challenging Young, has been busy racking up conservative endorsements. Those two race are going to be both expensive and nasty.
Governor Dunleavy has also picked up a challenger from the right, Representative Chris Kurka (R – Wasilla). But he also has former Governor Bill Walker and former Representative Les Gara to contend with, among others. All of Dunleavy's problems – the dividend, the judiciary, land allotment, to name just a few – could be solved with changing the Alaska Constitution. And wouldn't you know it, the constitutional convention question that is on the ballot every ten years will be on next year's ballot. This is going to end up being major issue next year that will be supported by many conservatives. Imagine rewriting a constitution in the current political climate? It would be an unmitigated disaster, but it could happen.
I don't know how 2022 will turn out but my prediction is it will not be pleasant. Much is at stake and politics has become a win at all costs game.
Other Happenings 
Senator Lyman Hoffman (D – Bethel), who was first elected to the Legislature in 1986, filed a letter of intent for re-election this week. If he wins another term, which is all but guaranteed, it will expire 40 years after he was first elected.
Bruce Walden, a Republican from Palmer, filed to run for governor this week. I spoke to him on the phone today to ask why he's running. He said although he likes Governor Dunleavy he has not been impressed with what he has done. That makes two people now running to the right of Dunleavy.
Sounds like Amanda Moser, executive director of the Anchorage Downtown Partnership, is considering a run against Representative Geran Tarr (D – Anchorage). Moser, a registered Nonpartisan, was former Governor Bill Walker's communications director and prior to that was deputy clerk for the Municipality of Anchorage. She should probably get Downtown Anchorage dealt with before she tries to go to Juneau.
The deadline for the Superior Court to decide on redistricting lawsuits has been pushed back to February 15, 2022. The Alaska Supreme Court will have until April 1, 2022 to decide. If the board has to go back and redraw lines, it could end up being close to having it all approved by June 1, 2022 – the deadline to have a new map. If the new map is not complete by June 1 a possible alterative could be an interim election map or using the existing districts.
If you have not seen this documentary Cale Green made for the Ted Stevens Foundation about the 50th anniversary of the Alaska Native Claims Settlement Act (ANCSA), I highly suggest watching. It is really well done and extremely informative.
This Week's Loose Unit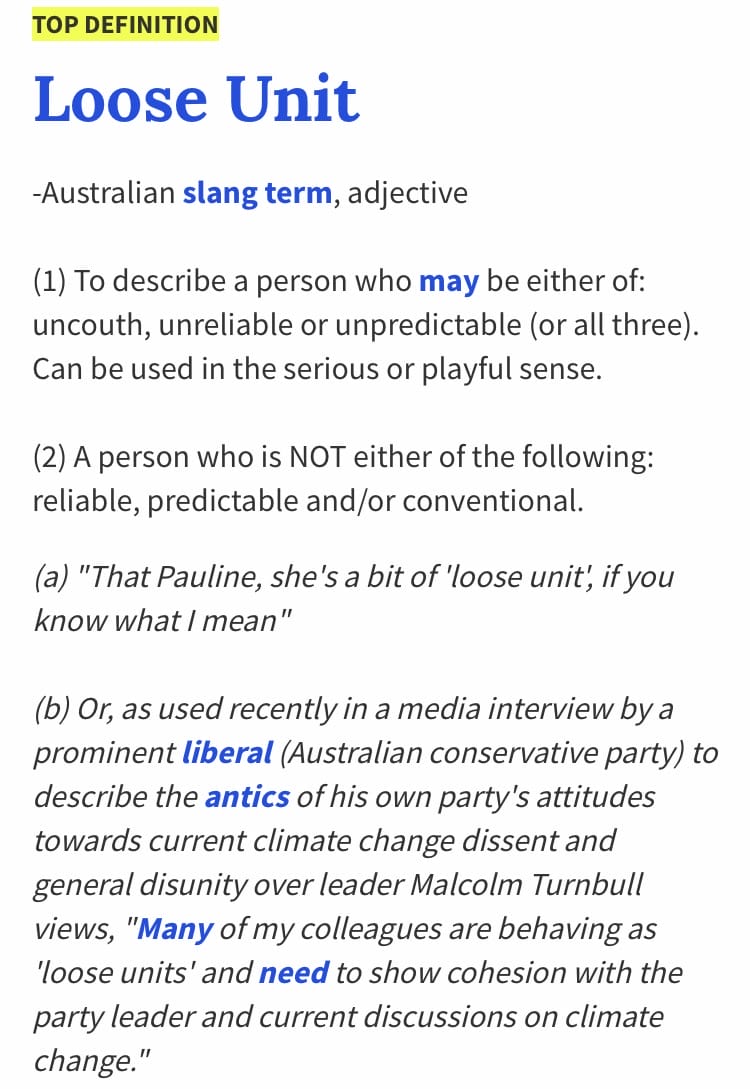 Even though it was pretty quiet this week, a decision from the Select Committee on Legislative Ethics made this week's designee clear. This week's Loose Unit is Senator Lora Reinbold (R – Eagle River). According to the Committee, someone filed an ethics complaint against Reinbold on February 21, 2021. Reinbold has long been known to delete comments and block people from her official Facebook page, which is really loose behavior for a legislator. According to the complaint, they interviewed legislative employees. What I would have given to be at those meetings. Also, it's common knowledge that Reinbold blocks people and deletes comments from people who disagree with her. Anyhoo, the Committee found Reinbold violated the Legislative Ethics Act by blocking comments but, not surprisingly, recommended no action. Also very loose. They recommend Legislative Council update their current social media guidelines. I can't wait for that committee meeting!
If you have a nomination for this week's Loose Unit, or if you have any political news, stories or gossip (or any old pics of politicians or public officials) please email me at jeff@alaskalandmine.com.