Christmas is just one week away! After most of us in Southcentral finally dug out multiple feet of snow from three storms in a row, we are now dealing with sub-zero temperatures. Hawaii never sounded so good. Governor Mike Dunleavy (R – Alaska) released his proposed FY2024 operating capital budgets on Thursday – his first since being re-elected in November and right after oil prices significantly dropped. An accidental text message revealed an attempt by freshman representatives to organize a bipartisan House majority. And some politicos are on the move in the run-up to the upcoming legislative session.
A friendly message and reminder to all our readers. The Landmine is made possible by myself and a team of awesome Alaskans. We worked hard on all of our election coverage. I will be headed back to Juneau again in January to report on the session. If you enjoy the content we provide, please consider making a one time or recurring monthly donation. You can click here to donate. We have a donation system that makes it super easy. We would really appreciate it. And thanks to everyone who has been supportive.
Halfway through the fiscal year, lower oil prices are opening a budget deficit
The following is an excerpt from this week's edition of the Alaska Political Report. You can click here for more information about the Political Report. A subscription is $1,299/year per organization. Discounted pricing is available for non-profits and government entities. Our coverage of the budget will start with the governor's proposed budget in mid-December and track everything in detail through the entire process. If you have any questions or would like to subscribe, please email jeff@akpoliticalreport.com.
We are nearly halfway into the fiscal year and oil prices have been in the mid-$70 per barrel range since Dec. 6. This year's budget (FY 2023) balances at $87 a barrel, but requires $102 per barrel to fully fund the $1.2 billion approved for K-12 forward funding. Today, the average price per barrel for the fiscal year is $95.97. When you include the futures forecast, it drops to $88 per barrel — just above the balancing point. GOP. Gov Mike Dunleavy's administration is forecasting $88 per barrel for his FY 2024 budget.
These charts from the Division of Legislative Finance show what prices are required to fund the budget, K-12 forward funding, and theoretical transfers to the Constitutional Budget Reserve (CBR) and Permanent Fund.
FY 2022's budget included a large surplus due to the rise in oil prices after Russia's invasion of Ukraine — and lawmakers proposed to transfer $900 million into the Statutory Budget Reserve. But Dunleavy vetoed that move, meaning the money went into the Constitutional Budget Reserve, instead. The big difference is the CBR requires a three-fourths vote of the Legislature to access, while the SBR only requires a simple majority.
At the beginning of the fiscal year, there was $370 million in the SBR – $350 million of which is committed to the port projects in Anchorage and Nome. This leaves just $20 million in the SBR. The CBR has approximately $2.2 billion. So if the price of oil stays low enough to leave a deficit in the current fiscal year, there should be enough money in the CBR to pay for it. But that would require 30 votes in the House and 15 in the Senate.
There is also a constitutional obligation to repay funds to the CBR, which is currently owed approximately $12 billion that was used to cover past deficits. A spokesperson for Gov. Dunleavy told the Political Report, "He repaid a portion of it [CBR] by vetoing the SBR transfer, so those funds would be deposited automatically into the CBR. As the governor always says, follow the law or change the law."
Sitka Republican Sen. Bert Stedman, who co-chairs the Senate Finance Committee, told the Political Report, "We put that language in the budget to avoid a three quarters vote. But now if we require a supplemental draw, a three quarters vote will be required. Sometimes that can be very expensive." Stedman is referencing the leverage that some members have when their vote is needed for a CBR draw: Often, they ask for extra spending inside their legislative districts in exchange for their vote.
If oil prices remain this low, a supplemental budget will be needed for this year's budget. In recent years it's been difficult for the House to get the required 30 votes for the CBR draw and reverse sweep. There will be big political fights next year over the amount of the dividend — Dunleavy proposed a full statutory dividend in the his FY 2024 budget that was released today — as well as over an increase to per-student schools spending. If a CBR vote is required to fund the FY 2023 budget, that political fight for that could spill over and have impacts on the FY 2024 budget. We will be watching all of this closely during the legislative session.
Other Happenings 
Governor Dunleavy appointed John Boyle this week as his new Natural Resources commissioner. Boyle replaces Acting Commissioner Akis Gialopsos. Boyle previously worked as a lobbyist for BP before going to work Oil Search (now Santos) as head of government affairs. Prior to those jobs he worked as a lawyer and director of government affairs for the North Slope Borough. Several people were gunning for the DNR job, including Portia Babcock.
Miles Baker is leaving Dunleavy's office in January. Baker has been Dunleavy's point person on the new infrastructure bill. Prior to that he served as Dunleavy's legislative director. He has worked for the University of Alaska as head of government affairs, AGDC as head of external affairs and government relations, Senator Lisa Murkowski's (R – Alaska) state director, and as Senator Bert Stedman's (R – Sitka) chief of staff. Baker, a graduate of the U.S. Naval Academy, is rumored to be starting a consulting firm.
Nate Graham, a former staffer who worked for Senator Bill Wielechowski (D – Anchorage) before leaving his job nearly a year ago, is coming back to Juneau. He will be serving as Representative-elect Andrew Gray's chief of staff. Graham recently worked as the campaign manager for Democrat Les Gara's campaign for governor. Welcome back, Nate. Can't wait to play some pull tabs!
Michaella Anderson, a former legislative staffer who left her job in June to work in government affairs for Associated General Contractors, is going back to Juneau to work for Representative-elect Frank Tomaszewski as his chief of staff. Anderson previously worked for Senator Robb Myers (R – North Pole). Another pull tabs legend is coming back!
This Week's Loose Unit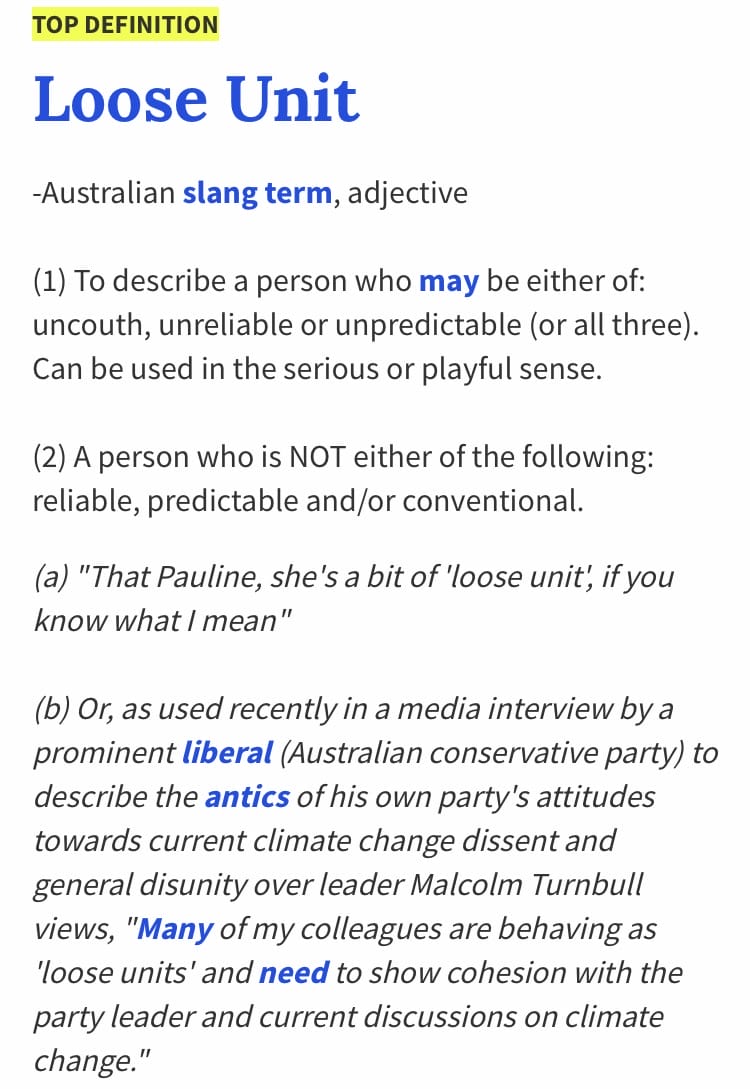 This week's designee became very clear on Thursday evening. This week's Loose Unit is Andrew Gray. Gray, a Democrat who easily won a four-way race in the East Anchorage district that Representative Ivy Spohnholz (D – Anchorage) chose not to seek re-election for, became well-known in recent years for his appearances at the Anchorage Assembly and his podcast, East Anchorage Book Club. Full disclosure, I have gotten to know Gray well and am a big fan. He's been on my podcast and I've been on his. But no one is immune from earning Loose Unit status!
On Thursday, most of the incoming freshman representatives attended a freshman orientation at the Anchorage LIO. There are 19 incoming freshman representatives – almost half the House! Thought two of them, Republicans Craig Johnson and Dan Saddler, previously served in the House. Of the 19, nine are Republicans, eight are Democrats, and two are Independents. The team building exercises at the orientation clearly worked. After, a bunch of them went to Matanuska Brewing Company in Anchorage for dinner. What happened there can only be described as maximum loose. You can read this Landmine article to get the full picture of what went down.
To summarize, the group of freshman got to talking about forming their own bipartisan majority. The House, just like after the 2018 and 2020 elections, remains unorganized. Several of the freshman are young and sick of what has become politics of usual in the House. But 19 is not enough for a majority, the minimum is 21. So during their dinner discussion they got to talking about who else they could include. Gray was tasked with extending an offer to Representative Sara Hannan (D – Juneau). So Gray texted her their proposed org chart, which had her as majority leader, and asked her if she was interested. She responded by asking what her position would be, to which he wrote majority leader. Here is where it gets very loose. He got a message back that said this is Sarah Vance! Words really can't describe how loose Gray accidentally texting Representative Sarah Vance (R – Homer) Hannan's offer was. Gray was said to have turned a pale white and nearly passed out when he realized what he did. So loose.
What started off as a novel idea suddenly became a grenade. Once word got out, the veteran partisan elements of both sides were furious that so many new members were actually considering teaming up with people on the other side of the aisle. This kind of thing creates a lot of bad blood. Some incumbents who were only elected in 2020, and some who have served longer, are now actually considering joining such a majority. What began as an extremely loose accidental text has led to a transformative shift in how the House may organize. It's possible this was some Machiavellian genius move by Gray. But what is more likely is it was one of the loosest things to happen in Alaska politics in some time.
If you have a nomination for this week's Loose Unit, or if you have any political news, stories or gossip (or any old pics of politicians or public officials) please email me at jeff@alaskalandmine.com.