Early and absentee voting are underway for the August 16 primary. It's hard to believe the primary is just over one week away. I'm very excited to announce we will be hosting an election night live stream at our studio in Anchorage. I will be joined by former Representative Charisse Millette and pollster Ivan Moore to interview candidates and give results. We have an amazing team of Alaskans lined up for our election coverage. You can watch on Facebook Live and YouTube.
A friendly message and reminder to all our readers. The Landmine is made possible by myself and a team of awesome Alaskans. We are working hard to provide in-depth election coverage for all of the ongoing races. If you enjoy the content we provide, please consider making a one time or recurring monthly donation. You can click here to donate. We have a donation system that makes it super easy. We would really appreciate it. And thanks to everyone who has been supportive!
Primary Countdown
Last Sunday I wrote about how the new open primary is much less exciting than previous party primaries. Things have not changed much since then but there has been a tiny bit of activity. A fundraiser for Senators Bert Stedman (R – Sitka), Click Bishop (R – Fairbanks) and Gary Stevens (R – Kodiak) was held at the Petroleum Club on Tuesday night (8/2/2022). There were a lot of heavy hitters there including John Ellsworth, owner of Alaska Frontier Constructors, and several lobbyists. Senator Natasha von Imhof (R – Anchorage), who is not seeking re-election, introduced the three senators and said how important it is to send them back to Juneau. She also talked about how bad "negative campaigning" can be while looking directly at me. It was slightly uncomfortable. Stedman and Bishop both seem to have easy races as their opponents have raised little money. Stevens, however, has two Republican opponents, one of which, Heath Smith, served two terms on the Homer City Council and is getting support from the Alaska Republican Party.
If you're interested in hearing from the top gubernational tickets, you can check out my video interviews here. Everyone who was invited responded and came on except Republican Charlie Pierce and his running mate Edie Grunwald. Apparently he's so important and busy his campaign can't manage to work it in, though they keep saying they will let me know. I have a feeling that Republican Christopher Kurka and his running mate Paul Hueper will take the fourth spot in the primary. They have been running an aggressive campaign across the state and the three main candidates (Dunleavy/Walker/Gara) are going to consumer the vast majority of the vote. This means the fourth place finisher will get in with a small percentage of the vote. Kurka should get a big part of the pro-life vote plus the Republicans in the Mat-Su Valley who don't like Dunleavy. We will know soon!
How the hell did the ADN call Democratic U.S House candidate Mary Peltola "Marty Peltola"???
I was looking forward to our congressional debate between Republican Sarah Palin, Republican Nick Begich, and Democrat Mary Peltola, but it appears that is not going to happen. We sent out the invitation to all three campaigns on July 22. The Begich and Peltola campaigns responded quickly and agreed. The Palin campaign repeatedly said they would confirm but have not responded to numerous messages since. When Sarah Palin was on my podcast on July 18 she said how eager she was to debate Begich. It's too bad she won't agree to come on.
Other Happenings
The Alaska Permanent Fund recently posted negative returns for the first time in ten years. I wonder what all the legislators who have touted the previous huge earnings as a reason to pay large dividends will say now? That, coupled with the price of oil dipping below $100 a barrel for the first time since March 16, could mean big trouble next year for the next Legislature.
Former Anchorage Mayor Ethan Berkowitz recently made an appearance on Andrew Halcro's podcast. He's back in Alaska and appears to be trying to rehabilitate himself. Even though Berkowitz apologized several times on the podcast, Halcro said almost nothing about the Maria Athens scandal, which is a total joke. Berkowitz has every right to try and re-enter politics but he needs to explain what the hell happened. After he resigned in 2020 he totally ghosted. If Berkowitz ever comes on my podcast you better believe I will be asking about what went down. He needs to address this if he wants to reenter politics.
Democratic gubernatorial candidate Les Gara is known for having a thin skin and complaining about petty things. Check out this email he sent to the director of the Division of Elections. I got it because I was bcc'd, which I assume other members of the media were too. Total Karen moment!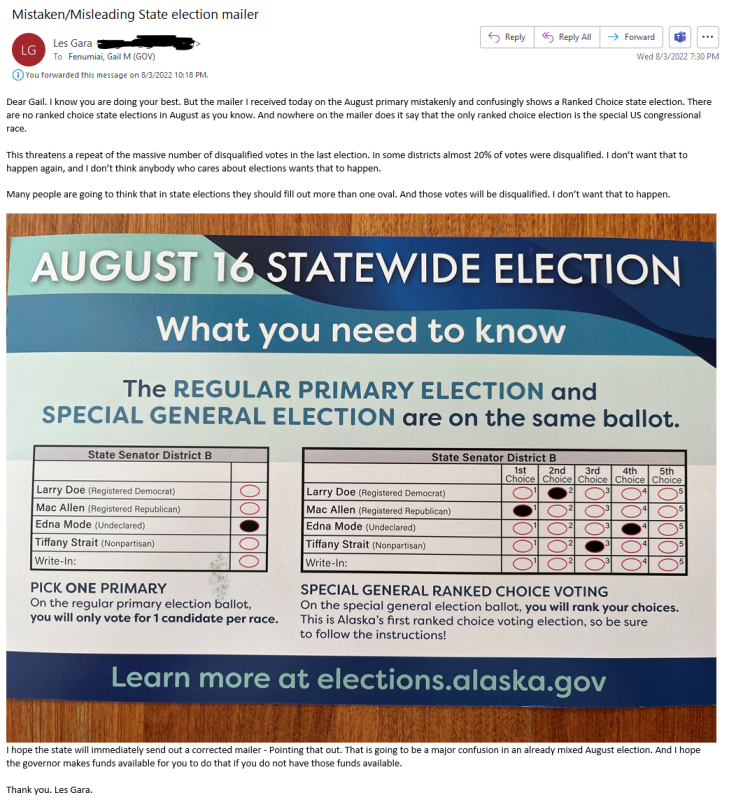 This Week's Loose Unit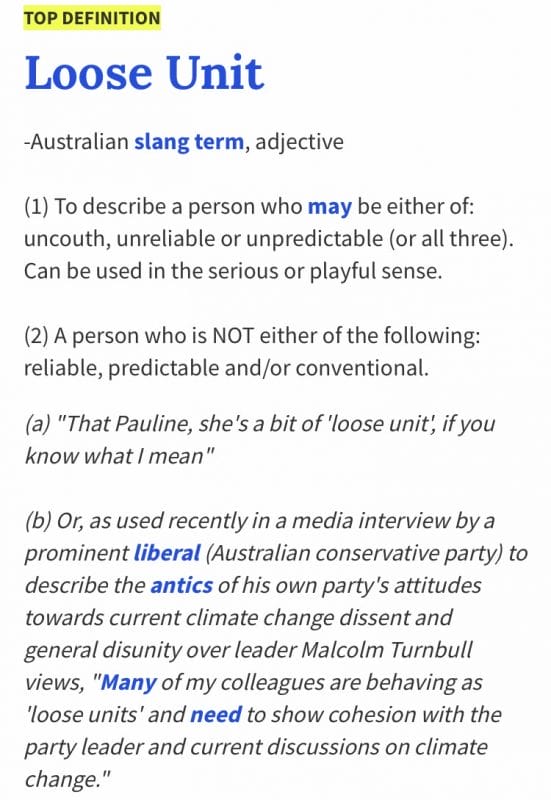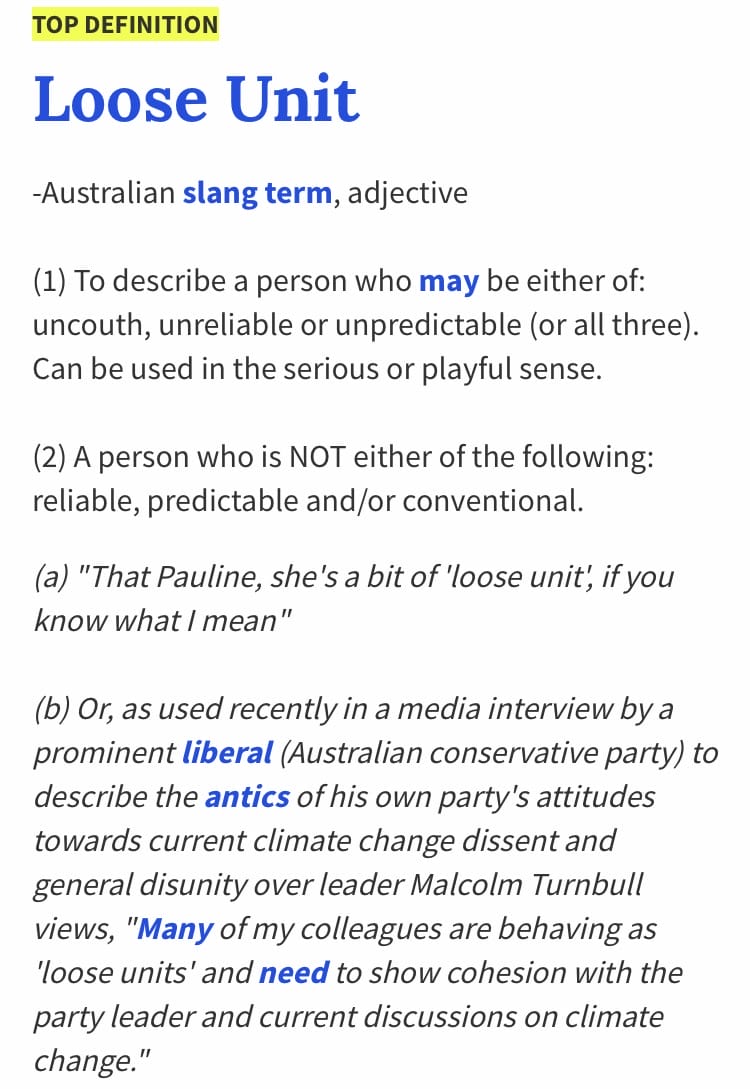 Between the ADN calling Mary Peltola "Marty Peltola" and Les Gara's loose email to the director of the Division of Elections, there were no shortage of candidates this week. But a development in Downtown Anchorage made this week's designee clear. This week's Loose Unit is a tie between the Anchorage Downtown Partnership and the Anchorage Museum. On Wednesday a friend texted me a photo of some people painting over the mural on the building in front of City Hall depicting a historical timeline of Anchorage. It's been there for 25 years. I posted the pic on the Landmine's Facebook and Twitter. It quickly generated a lot of comments. I then was informed that a new mural by Juneau artist Crystal Worl would be replacing it, which I posted with my commentary.
It turns out the project was sponsored by the Anchorage Downtown Partnership and the Anchorage Museum, among other groups, and the building owner. While it's a private building and the owners can do what they want with it, giving no public notice of this was super loose. And it's strange that the Anchorage Museum, which exists to promote Alaska culture and art, actually paid to destroy a piece of public art showing Anchorage civic history that was valued by many local residents.
Many comments online praised the destruction of the existing mural because many of the figures portrayed on it were white. While it's true that the mural showed many white individuals, it's ridiculous to treat this mural (which portrays civic history when Anchorage was a much less diverse place) as if it were a Confederate monument. The new mural incorporates some indigenous Alaska art motifs, but it completely ignores many of the other cultures that exist in Alaska. Alaska is a multicultural, multiracial state now. Ironically, the old mural arguably showed more racial and cultural diversity than the new one does. For that matter, if the purpose of the mural is to showcase indigenous art, why does the mural show two large Southeast Alaska figures looming over the rest of the figures? Anchorage sits on land that was historically Dena'ina, which is an Athabaskan group. This isn't Southeast.
While art is always subjective, maybe my biggest problem is that the new mural is just sub-par. The color scheme has a bright pink sunrise or sunset but also bright green grass in the foreground. The colors feel unnatural and child-like, and they clash. Most of the figures on the mural, and the trees, look like they were drawn in five minutes by a child. Most of the mural is done in a flowy, psychedelic style that looks like acid-inspired art from Girdwood or Homer.
Everyone is allowed to have opinions about art. My view is that the new mural doesn't represent either the current or historical cultures in Anchorage, and it's done poorly. This is doubly unfortunate because the artist, Crystal Worl, painted an awesome and much-loved mural in Juneau of Elizabeth Peratovich.
Why are Anchorage cultural institutions destroying Anchorage's public art? Why couldn't this mural have been painted on another Downtown building? Why was the old art replaced with this? Why was no notice given to the public? The answer is obvious. Anchorage can do better. The whole situation is super loose.
If you have a nomination for this week's Loose Unit, or if you have any political news, stories or gossip (or any old pics of politicians or public officials) please email me at jeff@alaskalandmine.com.