What a weekend we had in Anchorage! I can't believe it will be September in a few days. As the third special session drags on in Juneau, little has transpired except more gridlock over the dividend. The chance of no dividend this year goes up everyday. Anchorage Mayor Dave Bronson shocked the Assembly and public this week after the Assembly rejected his pick for head librarian. And some more politicos are on the move this week.
A friendly message and reminder to all our readers, the Landmine is made possible by myself and a team of awesome Alaskans. It takes a lot of work to provide the content we do. If you enjoy the content we provide, please consider making a one time or recurring monthly donation. You can click here to donate. We have a donation system that makes it super easy. We would really appreciate it. And thanks to everyone who has been supportive!
The Legislature
The following is from this week's edition (8/26/2021) of the Alaska Political Report. You can click here for more information about the Alaska Political Report. A subscription is $999/year per organization. You can email jeff@akpoliticalreport.com if you would like to subscribe.
A Special Uncertainty
Ten days into the third special session of the year, things are as uncertain as they were when it began. Last week, GOP Gov. Mike Dunleavy relented and introduced the appropriations bill that lawmakers needed if they want to pay a dividend. The current dividend amount is zero, since Dunleavy vetoed the $525 payment approved by lawmakers in June. Because Dunleavy called the special session, he sets the agenda. He had hoped the Legislature would first take up his proposed constitutional amendment for the Permanent Fund, before getting to negotiations about this year's dividend — but the constitutional amendment appears to be dead for now. And with no other progress otherwise expected out of the special session, Dunleavy agreed to introduce an appropriations bill.
Dunleavy's bill funded a dividend at approximately $2,300 – the 50/50 amount he is pushing for in his constitutional amendment. The House Finance Committee cancelled meetings on the bill on Sunday and Monday. On Tuesday, Anchorage GOP Rep. Sara Rasmussen proposed an amendment to pay cash oil tax credits owed to companies under a legal formula, since funding for that program is currently at zero because of the failure of the Constitutional Budget Reserve vote in June. While the finance committee had the votes to pass Rasmussen's amendment, it didn't have them to pass the full bill out of committee earlier in the week when not all of the members were in Juneau.
Rasmussen, Eagle River GOP Rep. Kelly Merrick, who co-chairs the committee, and Fairbanks Democratic Rep. Adam Wool were not in Juneau for those votes. While members can vote remotely on amendments, they must be physically present to vote a bill out of committee. After Wool and Merrick showed up, the finance committee met on Tuesday and Wednesday and passed the bill out of committee with two key changes from Dunleavy's original legislation:
The dividend was reduced to roughly $1,100
Oil tax credits were funded at the statutory amount
The tricky part is where the money will come from.
The dividend is funded with $400 million from the general fund and $330 million from the Statutory Budget Reserve, which currently holds around $410 million. Yesterday, Dunleavy announced several funds that were previously thought to be subject to the sweep aren't any more. This memo from Attorney General Treg Taylor explains the reasoning. But the SBR is not included on that list. So, without a three-quarter vote by the Legislature, as the bill stands now only the general fund money would be available for the dividend — which is enough for a PFD of some $700. The oil tax credits would be paid with $54 million from the general fund and $60 million from the Constitutional Budget Reserve — but the CBR portion would also require a three-quarter vote to be funded.
The House was supposed to hold a floor session yesterday, but a problem arose. The mostly-Democratic majority has 21 members, the bare minimum to maintain control of the chamber. Anchorage Democratic Rep. Chris Tuck, the majority leader, was not in Juneau. Neither was Rasmussen, who is not a member of either caucus. The Republican minority refused to show up to the floor session, preventing the 21-member quorum needed to hold a floor session.
The whole dispute connects back to the dividend. Many in the Republican minority want a larger PFD, but not all of them. Fairbanks GOP Reps. Bart LeBon and Steve Thompson have not supported the larger dividend, as it would require an overdraw of the Permanent Fund. But meanwhile, not all of the majority members are on board with the smaller dividend: Nome Democratic Rep. Neal Foster and Barrow Independent Rep. Josiah Patkotak favor a larger one. Some of the other majority members have also gone back and forth on the issue. So, by failing to show up for yesterday's floor session, the minority avoided a vote on the smaller dividend amount.
The Senate held a brief technical session this morning. Sources tell us the House will likely hold technical sessions, where no formal business is conducted, until the middle of next week. The House Finance Committee may also start to hold hearings on Dunleavy's proposed constitutional amendment — which is something the minority wants. There is also a push to hold these meetings in Anchorage.
Even if the House manages to pass the appropriations bill, it still needs to be heard in the Senate. The Senate Finance Committee, and the Senate itself, are divided on the dividend. But they passed a $2,300 dividend earlier this year. That amount was later reduced in a conference committee — though that budget proposal was later vetoed by Dunleavy.
At this point, it's almost impossible to predict the results of this special session, how big the dividend will be, or if there will even be one at all. While three weeks remain, the House will likely not take any action on the appropriations bill until the end of next week. We are following things closely, and will be providing updated as needed.
Other Happenings 
More politicos were on the move this week.
Corey Allen Young is leaving his role deputy press secretary to Governor Dunleavy to become the communications director for Mayor Bronson. Congrats, Corey! Matt Shuckerow, who has been working on a contractual basis since Bronson was elected, will return to his consulting firm but will stay on with Bronson in an advisory role.
Dunleavy quickly found a replacement deputy press secretary. But it got weird real quick. On Thursday, Shannon Mason Phelps announced on Twitter that she accepted the deputy press secretary job. I had never heard of her and it had not been officially announced by the Governor's Office. So I retweeted her tweet and said, "Not sure if this is real or not." I said that because the Medium link in her bio (which has since been removed) had articles titled "Enola Holmes: Feminism for Dummies" and "You Go, Boy! : The fight against toxic masculinity in Hollywood." These did not strike me as the writings of a Dunleavy hire. Not long after, I confirmed she was hired as his new deputy press secretary. He has come a long way since Tuckerman Babcock and Donna Arduin. She even has her pronouns in her Linkedin bio! Soon after my retweet, she locked down her Twitter account and even deleted the original tweet! Not a great start. But congrats to her on the new role. It can only get better from here.
Frances Leach resigned this week as executive director of United Fishermen of Alaska (UFA). She had been in the position four years. She says she is going to open her own lobbying firm. Best of luck, Frances! I have gotten to know her pretty well over the last few years. We sat next to each other once on the milk run from Juneau. I'm a big fan!
Darlene Gates is leaving her role as the president of ExxonMobil Alaska to become the new chief operating officer with MEG Energy in Canada. There is more information in this press release. Word is the new head of ExxonMobil Alaska will be based out of Texas.
Dr. Al Gross is running for office again! Well, kind of. He is running for the Petersburg hospital board. According to this article, so far five people have signed up to run for two seats.
You may have heard that Mark Spafford, who ran Solid Waste Services for years, recently resigned. Bronson had originally decided to keep him on but clearly that did not end up working out. He has been replaced by Dan Zipay, the father of Bronson supporter Bernadette Wilson. Spafford is a great guy. He plays in a band and looks just like Jeremy Renner. I did a podcast a few years back with him and Mark Corsentino, who runs Anchorage Water & Wastewater Utility. Spafford is now looking for a new job. I reached out to him and he sent me this. Reach out if you have any leads.
I am looking for work in the water, wastewater, solid waste & recycling, and energy sectors. I have over 20-years of experience in leading, planning and developing strategic plans for large organizations. I am a registered professional civil engineer in the state of Alaska and I am looking for a challenging role for my next career move. I can be reached at: spafhead@hotmail.com.
Recall Dunleavy announced this week that they are ending their recall campaign against Governor Dunleavy. They did not pull any punches with the op-ed the chair, Meda Dewitt, wrote. One of the stated reasons was that since he has officially filed for reelection, they would start having to disclose their donors. At least they are honest!
Senator Lisa Murkowski (R – Alaska) was at a private fundraiser in Kentucky this week with Senators Mitch McConnell (R – Kentucky), Todd Young (R – Indiana), and John Hoeven (R – North Dakota). I still can't get over those doors. I imagine there was plenty of bourbon.
Murkowski is holding a fundraiser in Anchorage this Tuesday with some real heavy hitters. The fundraiser is being organized by Ben Stevens. Lots of big names from the business community and Native Corporations. Still wondering is a 20 spot at the door will get me in?
The irony of posting a link to an anti-war song about a memorial bridge for Vietnam helicopter pilots. To be fair, the top comment on the link is, "When you make an anti-war song so good it becomes pro-war."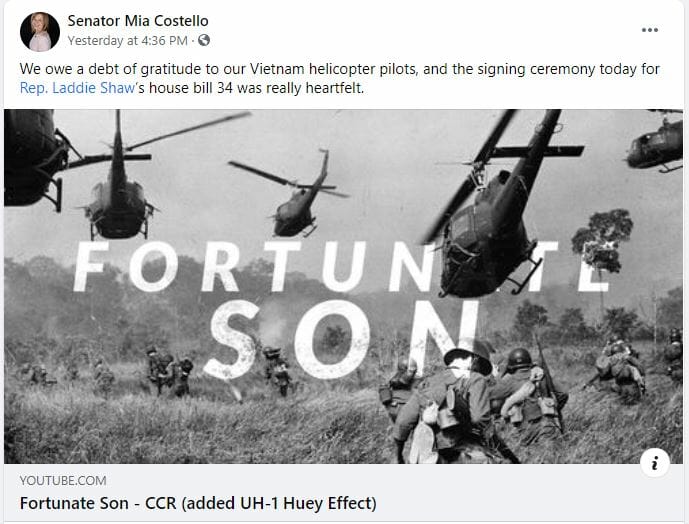 This Week's Loose Unit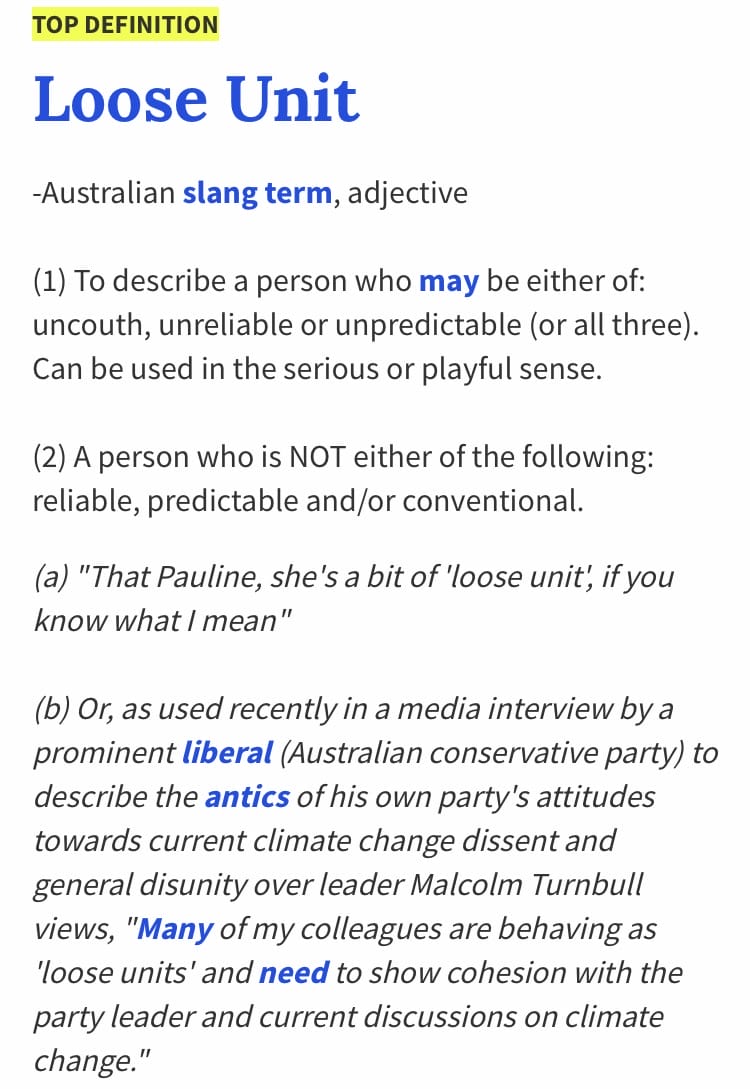 This was one of those week's where the Loose Unit was identified early in the week. This week's Loose Unit is Anchorage Mayor Dave Bronson. First, let me say while the Loose Unit generally means a person did something wrong, sometimes it is just for being totally unpredictable. This is one of those weeks. During Tuesday's Assembly meeting, the Anchorage Assembly failed 4-7 to confirm Sami Graham as head librarian. It was clear she was not going to be confirmed. But what happened next was really loose. Bronson then asked to speak. He proceeded to announced Sami Graham as his new chief of staff! Very loose. But he was not done. He then stated that she would have an office in the library! Classic Loose Unit. Assembly members looked at Bronson with bewilderment. But Bronson was still not done.
Later in the week, Bronson issued a press release announcing Judy Norton Eledge as his new pick for head librarian. This is maximum loose. If you don't know Judy, let's just say you never have to wonder what she is thinking. If they did not confirm Graham, who former Governor Bill Walker wrote a letter of support for, there is no way they are going to confirm Eledge. Personally, I love the move. They probably now regret not confirming Graham. Most of the public does not know who all of these people are. But when the headline "Assembly again fails to confirm Bronson's pick for head librarian" comes out, the Assembly, and not Bronson, will look bad. But overall, Bronson definitely earned Loose Unit status this week.
If you have a nomination for this week's Loose Unit, or if you have any political news, stories or gossip (or any old pics of politicians or public officials) please email me at jeff@alaskalandmine.com.