After some great weather in Anchorage this week, it's rain today. The special session in Juneau is a week old tomorrow, though little has actually happened. The race for governor heated up this week with the entrance of former Governor Bill Walker and former Representative Les Gara. And as summer nears an end, several politicos have taken new jobs.
A friendly message and reminder to all our readers, the Landmine is made possible by myself and a team of awesome Alaskans. It takes a lot of work to provide the content we do. If you enjoy the content we provide, please consider making a one time or recurring monthly donation. You can click here to donate. We have a donation system that makes it super easy. We would really appreciate it. And thanks to everyone who has been supportive!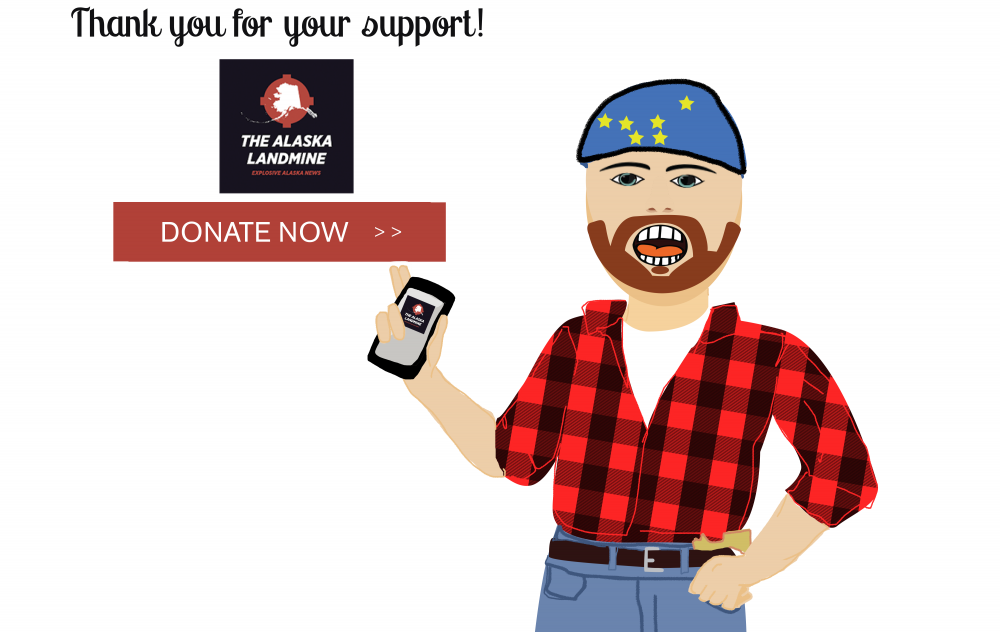 The Special Session 
The third special session has gone pretty much as expected this week – uneventful. The Legislature gaveled in on Monday (8/16/2021) in Juneau. Very little happened after that. Several legislators actually left Juneau on Monday night. There were only three committee meetings this week. Legislative Council met on Monday and reinstated a mask mandate in the Capitol. The Senate Finance Committee held a meeting on Tuesday on Governor Mike Dunleavy's (R – Alaska) fiscal plan and his vetoes. The House Finance Committee met on Friday to hear House Bill 3003, Dunleavy's bill for a dividend. Dunleavy finally relented and introduced an appropriations bill for a dividend and the reverse sweep. He was hoping the Legislature would first take up his proposed constitutional amendment for the Permanent Fund, but that did not happen. If he would have not introduced the appropriation bill (he called this session so the agenda is up to him), the Legislature would have most likely gaveled out.
Two House floor sessions were cancelled on Wednesday and Thursday. They finally met on Friday. The Senate held a technical floor session on Thursday with only a handful of members present. The House Finance Committee was supposed to meet today, but after several delays it was cancelled. The plan was to move HB 3003 out of committee with an $1,100 dividend. But an issue arose. Representative Sara Rasmussen (R – Anchorage) intended to add an amendment to fund the $114 million statutory payment for owed oil tax credits. The Legislature had it in the budget they passed, but because of the failure of the 3/4 vote to access the Constitutional Budget Reserve (CBR), the oil tax credit payments were not funded. This created a problem as the committee likely had the votes to adopt the amendment, but then would not have had the votes to pass the bill out of committee. Also, if adopted other members would have likely started adding their own stuff to the bill. Members can vote remotely for amendments, but must be in person to pass a bill out of committee. Representatives Rasmussen, Adam Wool (D – Fairbanks), and Kelly Merrick (R – Eagle River), all finance members, are not in Juneau today. Negotiations are happening on this, so it's anyone's guess what happens this coming week.
Governor's Race
The big news this week was the entrance of former Governor Bill Walker into the governor's race. His running mate is Heidi Drygas, his former Labor Commissioner. They are running as a team on an Independent ticket. One of the changes Ballot Measure 2 brought is candidates for governor now choose their running mate. I sat down with Walker and Drygas this week to talk about their campaign. You can watch that here. After Walker and Drygas filed, former Representative Les Gara announced he will run as a Democrat. With Dunleavy filing last week, we now have a Republican, Democrat, Independent, and Libertarian (Billy Toien) in the race. But there is a lot of chatter of others who may enter. The big names are Al Gross and former Representative Mike Navarre. If Gross runs it will likely be as an Independent. And if Navarre runs it will be as a Democrat. Navarre served in the House for ten years and also served as Walker's Commerce commissioner. Which will make it really interesting if he decided to run. While there has not been any serious talk of another Republican entering the race, that inevitably will happen as many conservatives are frustrated with Dunleavy. With the new open primary, there could easily be ten candidates on the primary ballot. And keep in mind, you only vote for one person in the primary. Then, the top four go to the ranked choice general. Next year is going to be so loose!
Other Happenings 
The Kenai River Classic happened this week. All kind of elected officials were there, including several legislators (Senators Revak, Reinbold, Wielechowski, Micciche, Kawasaki, Representative Rasmussen), Governor Dunleavy, Lieutenant Governor Kevin Meyer (R – Alaska), Senator Dan Sullivan (R – Anchorage), Commissioners Adam Crum, Jason Brune, and Doug Vincent-Lang, several lobbyists, staffer Buddy Whitt, and Ryan McKee. Talk about a conservative group! Rasmussen posted a pic of catching a fish, which triggered Suzanne Downing. Downing then wrote this article, "Fish on! Rep. Rasmussen plays while House Republicans in Juneau wait for legislators to return to Capitol for special session." The article included:
Some were not amused at the Republican legislator who left the House Republican Caucus just a few weeks into the regular session this past winter. She has missed key votes, been caught partying in one of the legislative buildings with Democrats and a leftist blogger.
Calling me a leftist blogger is comical. But what is even funnier is that she says Rasmussen was caught partying in a legislative building with Democrats. I did not realize Matt Shuckerow (who was at the event Downing is referring to, and who brought the beer and White Claw) is a Democrat. Shuckerow is Mayor Dave Bronson's comms guy and previously worked as Dunleavy's press secretary. Some Democrat! I'm just glad he brought the beer and White Claw. Remember, there ain't no law when you're on the claw!
You won't hear me calling into Mike Porcaro's show anymore. Dude is snowflake level 1000. Maybe I can call back in if I give him $100,000 to place ads!
Just called into Mike Porcaro's show. He was talking about the budget and dividend. I was told by Crash that Mike didn't want me on his show anymore because I wrote mean things about him ????. Imagine getting all those big state contracts and being such a little baby. #akleg

— Jeff Landfield (@JeffLandfield) August 17, 2021
I spent the night at the Sullivan Arean shelter on Friday night. Words cannot really describe what I witnessed, but I did tweet the whole experience. You can read that thread here. I will be writing an article about it soon.
A lot of politicos are on the move:
Brian Fechter has been promoted to deputy commissioner for the Department of Revenue. He was previously the administrative services director for Revenue. Congrats, Brian! Sadly, he is no longer Director Fechter. DC Fechter doesn't quite have the same ring to it.
Senator Sullivan announced that he hired Chad Padgett as his new state director. Congrats, Chad! Padgett was formerly with the Bureau of Land Management and before that he served as Congressman Don Young's (R – Alaska) state director for ten years.
Charlie Sokaitis and Daniella Rivera are both moving on from Alaska's News Source (I still say KTUU). Sokaitis took a job in Delaware where he will host a new morning show. Rivera is moving to Salt Lake City to work as a reporter for another station. Congrats to them both. They will both be missed.
Thomas Mack, the longtime CEO of the Aleut Corporation, and Clayton Bourne, their CFO, both resigned from the corporation. The Aleut website lists Martin Hanofee as the interim president and CEO, and the CFO position is vacant.
Update: This has been corrected to reflect that Mack and Bourne resigned.
This Week's Loose Unit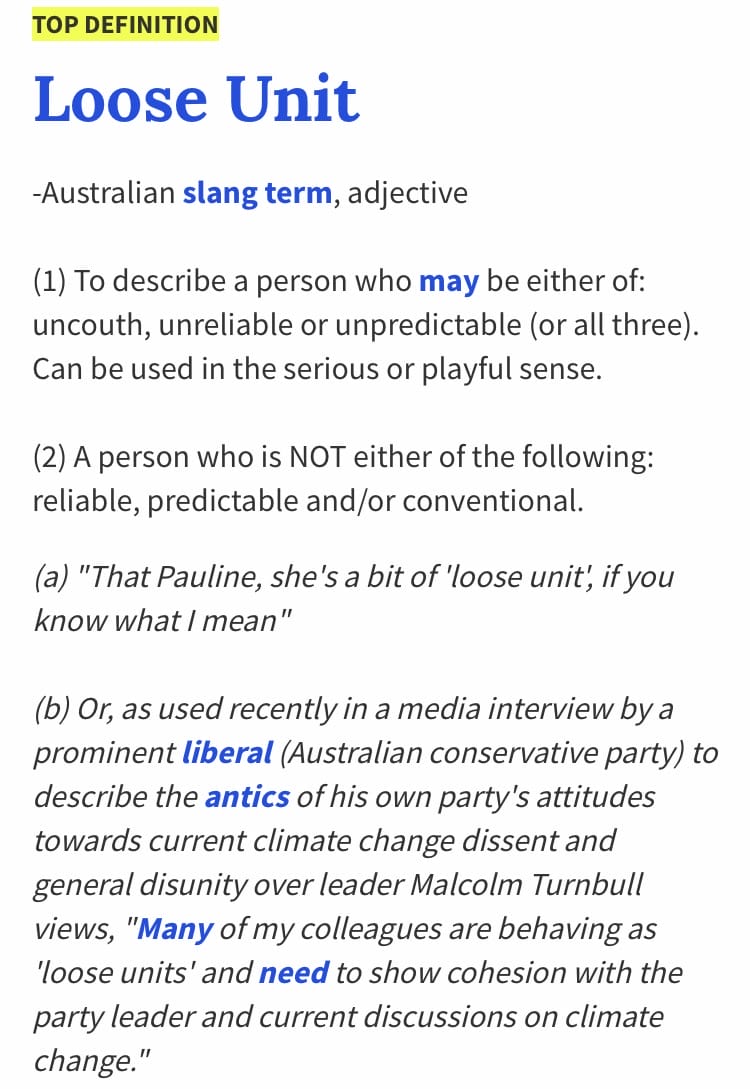 Up until Friday, the Loose Unit was the Anchorage Assembly. During a Committee on Housing and Homelessness meeting on Wednesday, they argued about how to use a facilitator, that they approved, between them and Mayor Bronson on how to deal with the homelessness issue. When Assemblymembers Forrest Dunbar and Jamie Allard are saying the same thing, you know it's loose. But a development on Friday made this week's designee clear. This week's Loose Unit is former Anchorage School Board member and president Elisa Vakalis (formerly Elisa Snelling). On Friday, Vakalis was charged with six felony counts of theft and fraud for allegedly stealing money while working as a bookkeeper for Matt Tomter's bars and restaurants. This Landmine story provides more detail.
The charges say she paid herself as a W-2 employee and independent contractor, when she was only supposed to be a contractor. She even gave herself bonuses and a pay raise! Very loose. They also said she used a company card to pay her divorce lawyer and for car repairs. Classic Loose Unit. According to the charges, all of this allegedly occurred while she was still serving on the school board. She served from 2015-2021. She was defeated in April's election. But it gets way more loose, and a little scary. Remember Andy Teuber? The former ANTCH president who resigned after sexual misconduct allegations and then went missing after his helicopter disappeared in the Gulf of Alaska. Vakalis was also Teuber's personal bookkeeper. She picked him up at the airport and then drove him to Merrill Field, where he got in the helicopter. She testified at his death hearing in April. Wild.
If you have a nomination for this week's Loose Unit, or if you have any political news, stories or gossip (or any old pics of politicians or public officials) please email me at jeff@alaskalandmine.com.