The 2022 primary is just two days away! Summer sure is flying by. Make sure to check out our primary election coverage on Tuesday night. We will be streaming our coverage on Facebook Live and YouTube. Many candidates are working their "get out the vote" in the lead up to the primary, but candidates in all but one of the legislative races are guaranteed to move onto the general. The statewide races, namely the U.S. House special ranked choice general election, is where most of the action is.
A friendly message and reminder to all our readers. The Landmine is made possible by myself and a team of awesome Alaskans. We are working hard to provide in-depth election coverage for all of the ongoing races. If you enjoy the content we provide, please consider making a one time or recurring monthly donation. You can click here to donate. We have a donation system that makes it super easy. We would really appreciate it. And thanks to everyone who has been supportive!
Tuesday's Big Race
While the gubernatorial and U.S Senate primaries are interesting, we know the big names in each of those races will advance to the ranked choice general. Less certain is the outcome of the U.S. House special ranked choice general election between Democrats Mary Peltola and Republicans Sarah Palin and Nick Begich. This is Alaska's first ranked choice election, so there is a lot of uncertainty surrounding it. Peltola, the sole Democrat in the race, will surely get the most first round votes, somewhere around 40%. Palin and Begich will split up the other 60%. If the special primary in June is any reliable indicator, Palin will get more votes than Begich, putting her in second place and Begich in third. Let's say Palin gets 33% and Begich gets 27% in the first round. What would happen next is Begich's second place votes would get reallocated to Palin or Peltola. We know few Begich or Palin voters will make Peltola their second choice. But what we don't know is how many people just vote for one and not the other.
Palin and Begich have been attacking each other a lot the last few weeks. One of the selling points of ranked choice voting was less nasty campaigning because candidates don't want to alienate voters who may rank them second. We aren't seeing that in this race. Some Republicans are using the term "rank the red," meaning voters should rank Palin and Begich one and two, regardless of the order. A lot of conservative voters have stated they will only vote for one candidate, which would not bode well for Palin or Begich. But in the above 40/33/27 scenario, Palin would only need to pick up a small amount of the remaining vote to overtake Peltola. Keep in mind that the winner can win with less than 50% plus 1 of the total vote because of ballot exhaustion (voters not ranking a second choice). This would mean a very high percentage of Begich voters don't rank Palin second to prevent her from winning. Some Begich and Palin voters will rank Peltola second but that will be a small percentage overall. While the drop off between Begich and Palin voters will undoubtedly be high, I doubt it will be anywhere near high enough for the second place finisher to not overtake Peltola.
So, whoever gets second place on Tuesday, Palin or Begich, should be the eventual winner of the election. But there is a complication which is going to cause confusion. Because of the nature of ranked choice voting (reallocating votes), the Division of Elections is not going to tabulate second round votes until the deadline for ballots to be received, which is August 31. This means for two weeks we will only know the first round votes and not the final outcome of the race. It's going to be a very loose two weeks between Tuesday night and August 31.
Bernadette's Botch 
You probably heard about the ridiculous Project Veritas "investigation" where they claim they exposed Senator Lisa Murkowski (R – Alaska) for being secretly behind ranked choice voting. The undercover video they obtained was from two young Murkowski campaign staffers, two of which were recently legislative interns in Juneau. The older woman who obtained the video of the staffers got it by coming in and volunteering to work on Murkowski's campaign for over a month. By all accounts she was a really good volunteer! She gained the trust of these young, junior staffers then filmed them without their knowledge. One of the videos she obtained was from a lunch she invited the junior staffer to for their birthday. This is akin to getting some first year engineers at an oil company on hidden camera talking about their company's shady lobbying efforts and then claiming, "We got them!" These kind of tactics put into question all the previous work Project Veritas has done, at least for me. And it was never a secret that ranked choice voting benefits Murkowski. So the entire premise was dumb in the first place.
But it gets way better. The Veritas people found Murkowski at an Americans for Prosperity Alaska event where they were selling cheap gas to make a point about gas prices under President Joe Biden. Bernadette Wilson, AFP's state director, invited Murkowski and other elected officials to the event. Murkowski basically turned their event into a campaign event, which is legendary. In the video you can see the Veritas guy asking Murkowski questions and Wilson trying to stop him. At the end Wilson gets some hired goons to remove the Veritas guy. It's actually hilarious. But the funniest part was the fallout. Conservative radio host Dan Fagan tore into Wilson for inviting Murkowski to the Americans for Prosperity event. He questioned her and AFP's support for Nick Begich if they can have any association with Lisa Murkowski, who he detests. This caused Suzanne Downing, who was a guest on his show, to defend Wilson to avoid the fallout hurting Begich, who she has been a big supporter of. Alaska politics is never dull! And remember, at the end of the day Bernadette is always about Bernadette so you know she is loving all of the attention.
Other Happenings 
Sources report attorney Bill Falsey, who was the former Anchorage municipal attorney and manager under former Mayor Ethan Berkowitz, is no longer working at the law firm Birch Horton Bittner & Cherot. He started working there last year and has been involved in some high profile litigation against Mayor Dave Bronson on behalf of the Anchorage Assembly. I am looking into this!
Representative Sara Rasmussen's (R – Anchorage) mom, Kollette Schroeder, is now working for Governor Mike Dunleavy's (R – Alaska) office as the community outreach manager. She was previously the legislative liaison for the Department of Education and Early Development and a legislative staffer prior to that.
This Week's Loose Unit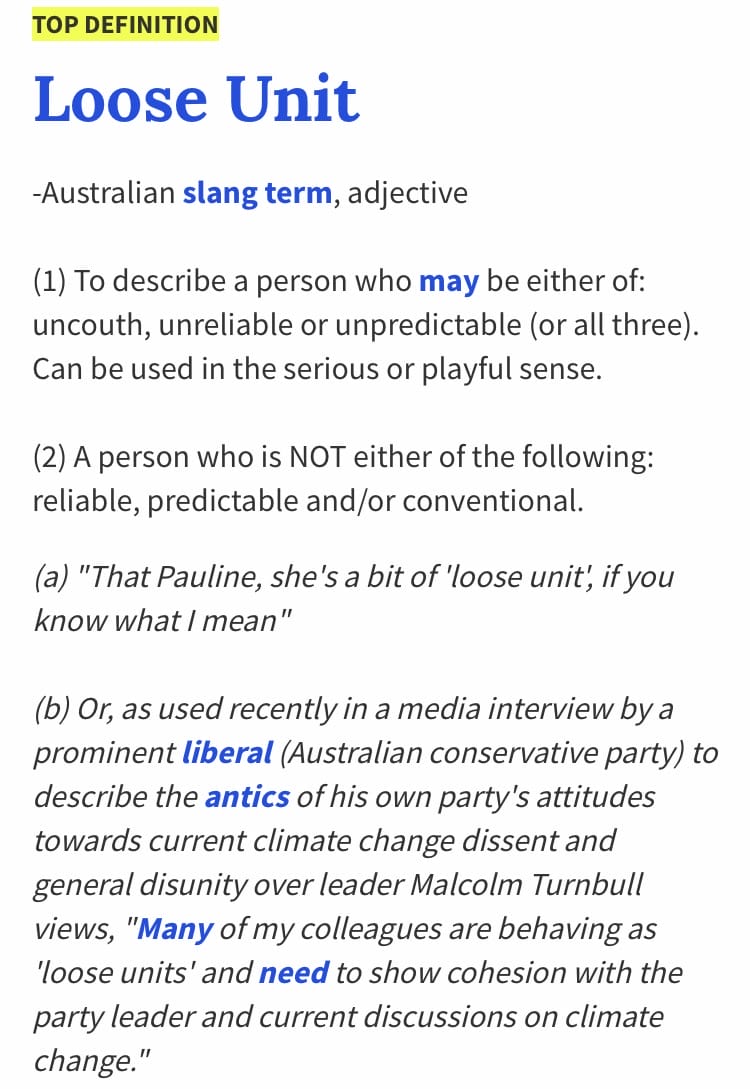 This week was maybe one of the easiest weeks ever determining the Loose Unit. It became so evident on Monday that it would have taken a high level elected official being charged with multiple felonies to even consider someone else. This week's Loose Unit is now-former Anchorage Health Director Joe Gerace. Loose Unity really isn't a strong enough term to describe this guy.
Thanks to an Alaska Public Media investigation into Gerace, it was discovered that he lied on his resume about his military service, educational history, and medical certifications. The old trifecta. Keep in mind this was Mayor Dave Bronson's pick to run the Anchorage Health Department. I'm not sure it gets looser than this. Gerace claimed he is a lieutenant colonel in the National Guard, but it turns out he's actually in the Alaska State Defense Force, which is not part of the military. And when he did serve in the military in the 1990s he was a private. Very loose. He also claimed he has advanced degrees he never obtained and medical certifications he never got. This guy is a textbook Loose Unit. You really need to listen to the audio of the two reporters explaining the whole thing. It's beyond loose. Oh, and check out the video of Niki Tshibaka, the Municipality's head of human resources, hype up Gerace's bullshit resume during a confirmation hearing before the Anchorage Assembly. The Assembly confirmed Gerace 7-3! Also very loose.
If you have a nomination for this week's Loose Unit, or if you have any political news, stories or gossip (or any old pics of politicians or public officials) please email me at jeff@alaskalandmine.com.