A fall special session aimed at adopting fiscal reforms, that seemed inevitable during the legislative session, is not going to happen. The Anchorage mayor's race, which is still eight months away, is really heating up, but oddly it's less about Mayor Dave Bronson and more about Suzanne LaFrance supporters going after Chris Tuck. A big name resigned from the Alaska Permanent Fund Corporation. And a new Anchorage political consulting firm is on the scene.
A friendly message and reminder to all our readers. The Landmine is made possible by myself and a team of awesome Alaskans. I recently got back from Juneau for my fifth session in a row reporting on the Legislature. If you enjoy the content we provide, please consider making a one time or recurring monthly donation. You can click here to donate. We have a donation system that makes it super easy. We would really appreciate it. And thanks to everyone who has been supportive!
That special session to fix Alaska's budget this fall? It's not going to happen
The following is an excerpt from this week's edition of the Alaska Political Report. You can click here for more information about the Political Report. A subscription is $1,299/year per organization. Discounted pricing is available for non-profits and government entities. Our coverage of the budget starts with the governor's proposed budget in mid-December and we track everything in detail through the entire process. If you have any questions or would like to subscribe, please email jeff@akpoliticalreport.com.
During the recent legislative session, there was much talk about a fall special session to focus on reforms to fix the structural deficit in Alaska's budget.
To understand why, recall the Spring Revenue Forecast from March. At the time, the price of Alaska North Slope crude was just over $70 a barrel. And there was little appetite by the largely-Republican House majority to reduce spending, other than cutting GOP. Gov. Mike Dunleavy's proposed statutory dividend — some $4,000 this year — to the 50/50 amount, or some $2,600.
There was also significant support in both the House and Senate to increase per-student schools spending.
Facing a significant deficit and dwindling savings, many legislators felt that some form of the long-discussed "fiscal plan" could be passed in the fall during a special session. Approving some or all of those components this year would be much easier than next year, since next year, all 40 House members and a half of the 20 Senate members are up for re-election.
But since then, the price of oil has been steadily rising, hitting $90 a barrel today – the first time it's reached that price since Nov. 22. And significant disagreement remains between the House and Senate on what kind of fiscal reforms are needed. Leaders of both bodies told the Alaska Political Report that there is now little to no desire for a fall special session.
While Dunleavy floated the idea of a special session earlier this year, a senior official from his administration told us: "The governor is not going to call a special session if the Legislature does not want to do it." Dunleavy also vetoed money from the budget that would have paid for a special session, though it could still be funded in a supplemental budget.
During the last session, Dunleavy indicated that he would be introducing a sales tax bill, but he never followed through with that idea.
There is no agreement between the House and Senate on what a "fiscal plan" is. Several members or factions in each majority have ideas or proposals, but they all lack bicameral support. And most are not even supported by the majority where the proposals originated.
Nikiski Republican Rep. Ben Carpenter, who chairs the House Ways & Means Committee, introduced his own sales tax bill. But it failed to get any traction and irked several of his House majority colleagues. Now, there does not appear to be an appetite in either majority to pass any form of broad-based tax, on either sales or income.
Meanwhile, the Senate passed a bill this year that changes the Permanent Fund dividend to a 25/75 split of the yearly transfer from the Permanent Fund — approximately $1,300 this year — with a provision to go to 50/50, or some $2,600, if lawmakers agree to raise $1.3 billion in new revenue by 2030. But the House Ways & Means Committee amended the bill to be a simple 50/50 dividend, without requiring new revenue. And that rewritten bill is now in the House Finance Committee.
Another possible component of a fiscal plan was drafted by Anchorage Democratic Sen. Bill Wielechowski, his chamber's rules chair. He sponsored a bill to raise oil taxes. But that bill remains in the Senate Finance Committee, and would be effectively dead on arrival in the House even if passed by the Senate.
Sitka Republican Sen. Bert Stedman, one of his chamber's finance co-chairs, told the Political Report: "There is no need for a special session. Again, it's all about the dividend."
After a long and drawn-out budget battle this session, the Legislature ended up sending Dunleavy a budget with a 25/75 dividend split, with the possibility for a $500 per-person boost if oil prices remain high. This was half the amount many in the House majority wanted and significantly less than the full statutory dividend Dunleavy had proposed. Nonetheless, the governor signed the budget with the 25/75 amount.
There is little agreement between the House and Senate on fiscal reforms, and there is even significant disagreement within both majorities. The House ended up concurring with the Senate's turducken budget in a 26-14 vote — but only ten of those votes were from majority members. Barring an unforeseen event, the Legislature won't be gaveling in until January 16, 2024.
Mayor's Race Getting Loose
The Anchorage mayor's race has gone from boring to entertaining as hell real quick. Suzanne LaFrance, a progressive and former member of the Anchorage Assembly, filed her letter of intent in May. A month later Chris Tuck, a former Democratic representative, filed his letter of intent. The race was relatively quiet until LaFrance supporters started publicly attacking Tuck and even harassing his supporters. This Landmine article has more details. It's not at all unusual for Republicans and conservatives to go after each other in public. But it is for Democrats and progressives. That's what makes this whole situation so interesting.
Tuck had his kickoff fundraiser on Tuesday evening at Firetap. More than 100 people showed up, including Senators Elvi Gray-Jackson (D – Anchorage) and Löki Tobin (D – Anchorage), former Senator Berta Gardner, Walter Feathery, Alaska Democratic Party Executive Director Lindsay Kavanaugh and many more.
The Anchorage Daily News recently published this article about the feud. To get an idea of how rabid some of LaFrance's supporters are, check out the below tweet thread. If this is any indication of how the next eight months are going to go, it's going to be a maximum loose mayoral race. Dave Bronson must be ecstatic that he's not the one in the headlines for a change.
Other Happenings 
Mike Barnhill, a former deputy Revenue commissioner and acting Revenue commissioner, resigned form the Permanent Fund Corporation this week after just five months on the job. Barnhill nor the APFC are saying why he resigned.
It's times like this that I really miss the Alaska Stalker. Former Representative Liz Vazquez sharing a Facebook post from the Crazy Horse recruiting strippers is everything.
A new Anchorage political consulting group called Campbell Creek Group is on the scene. It's owned by Rachel Ries and Shawn Williams. Ries, a former Army helicopter pilot, recently unsuccessfully ran for the Anchorage Assembly in South Anchorage as a conservative. Williams was previously an assistant commissioner in the Department of Commerce under Governor Mike Dunleavy (R – Alaska). He now works at Pacific Dataport. They seem to be trying to compete with the progressive leaning Ship Creek Group. But calling themselves Campbell Creek Group is a weird flex.
This Week's Loose Unit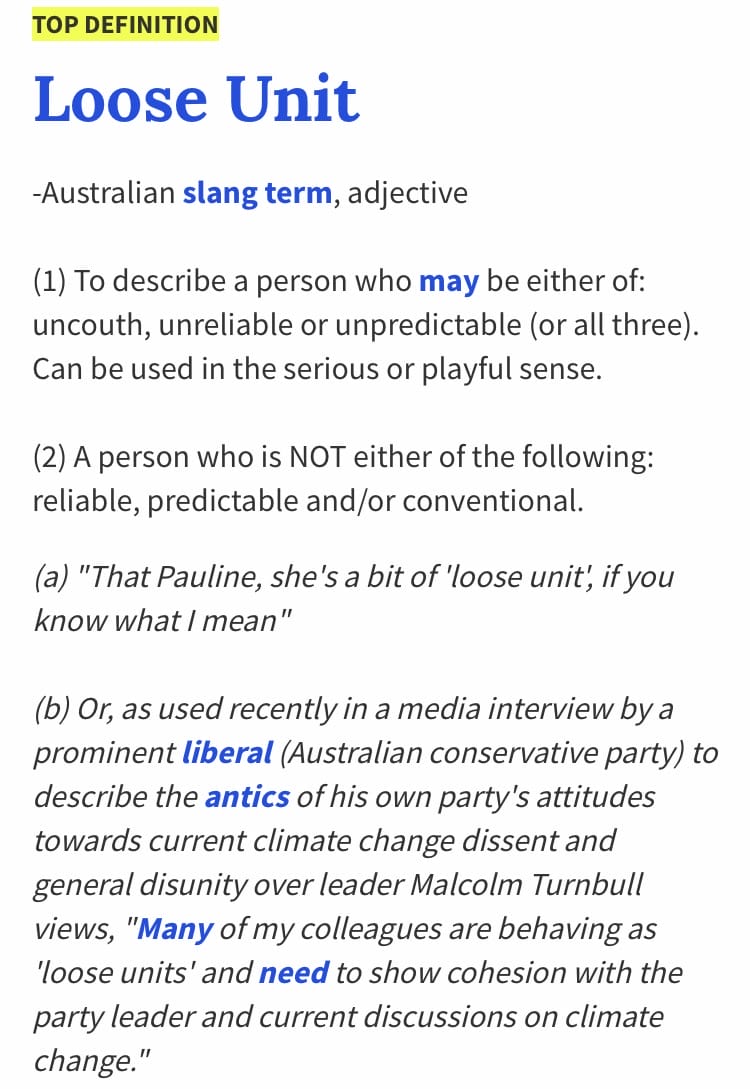 This was one of those weeks where the designee became obvious early on. This week's Loose Unit is David Song. Song, a former legislative staffer who has worked on campaigns, is known in Democratic circles. Which makes this story even better.
Song attended Chris Tuck's mayoral kickoff fundraiser at Firetap. A well-known Democrat informed me he was likely spying for the LaFrance campaign. Maximum loose! It's normal to send people to check out your opponents events. But smart people send spies that no one recognizes. I didn't know what to think of the tip. But they had proof. Someone got a photo of Song messaging with, WAIT FOR IT, Suzanne LaFrance's campaign manager Anna Hutchinson! Hutchinson can be seen asking Song if people are talking about the recent Scott Kendall attack piece on Tuck. Classic Loose Unit behavior.
Here is Song attempting damage control. Very loose.
If you have a nomination for this week's Loose Unit, or if you have any political news, stories or gossip (or any old pics of politicians or public officials) please email me at jeff@alaskalandmine.com.