Summer if really flying by. It's already August, which means fall is just around the corner. I hope everyone is enjoying the great weather we have had recently. The big news this week is the third special session, which was supposed to start tomorrow, has been delayed two weeks. Anchorage Mayor Dave Bronson got into a verbal sparring match with the Assembly over homelessness at Tuesday's meeting. On a more positive note, a big shout out to Lydia Jacoby for her amazing performance this week in Tokyo. After shocking the world with a gold medal in the 100 meter breast stroke, she picked up a silver medal in the women's 4×100 medley relay. Straight legend status. And she still has one more year of high school!
A friendly message and reminder to all our readers, the Landmine is made possible by myself and a team of awesome Alaskans. It takes a lot of work to provide the content we do. If you enjoy the content we provide, please consider making a one time or recurring monthly donation. You can click here to donate. We have a donation system that makes it super easy. We would really appreciate it. And thanks to everyone who has been supportive!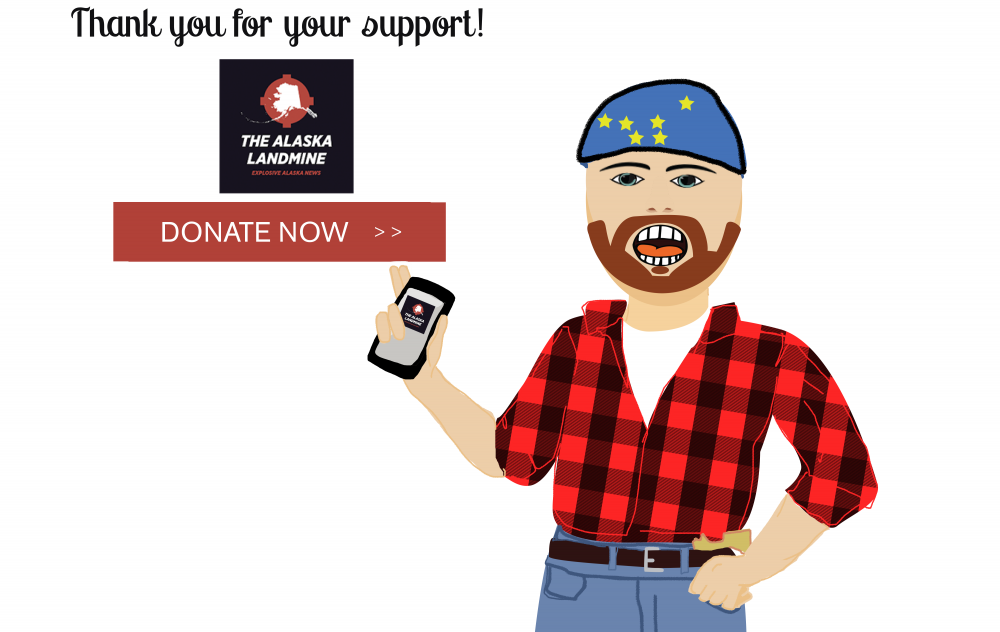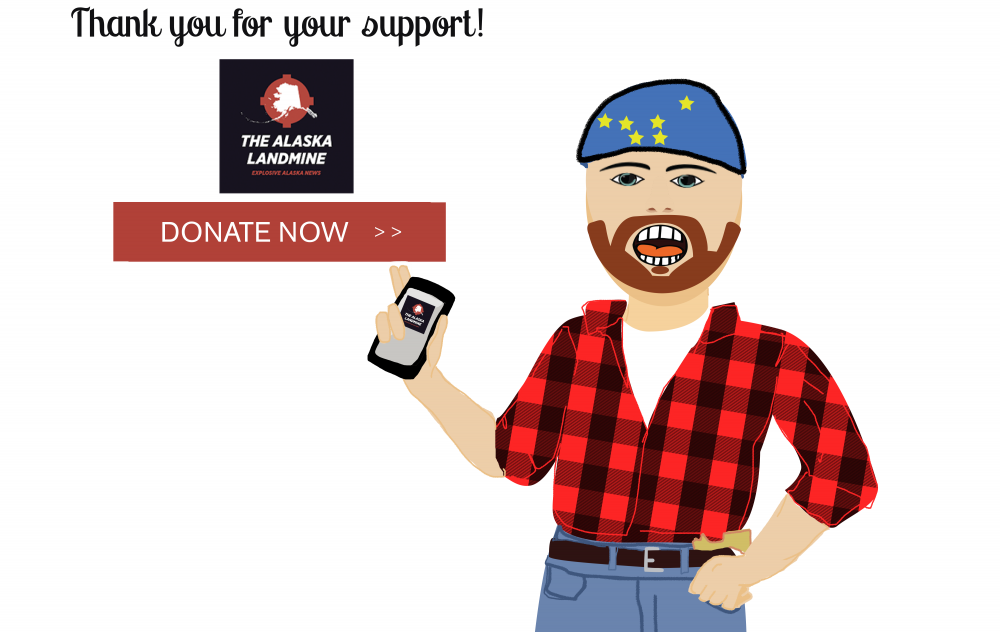 "Special Session"
After all four caucuses asked Governor Mike Dunleavy (R -Alaska) to delay the start of the special session, he announced it would start on August 16 instead of August 2. This was not surprising as the fiscal plan working group has not produced any kind of plan. They have held eight meetings since early July, including some this week where they heard public testimony. The unfortunate part of all of this is the profound lack of communication between the Legislature and Dunleavy. This is compounded by the fact that the Legislature has not come up with any kind of plan at all. Dunleavy keeps pushing his 50/50 plan for putting the Permanent Fund into the Alaska Constitution. But he has yet to produce any revenue proposals. Though he recently said the Department of Revenue wants to present something before the working group. The budget he introduced in December had few cuts, so revenues would be the only way his 50/50 plan would pencil out. I don't expect much in the way of any kind of comprehensive plan to come out of the Legislature.
Keep in mind, the reverse sweep and dividend, which is currently at zero, have yet to be resolved. These two issues will likely be the main focus of the special session. Though several legislators have quietly said they don't want to do anything and let Dunleavy, and the Republicans in the Legislature who voted against the reverse sweep and $1,100 dividend, take the blame. It's anyone's guess how much the dividend will be this year, or if there will be one at all. And a decision by the Ninth Circuit court this week gives the Legislature another major issue to take up – campaign contributions.
On Friday, the Ninth Circuit announced a decision on a case involving Alaska's campaign contribution limits. This ADN story provides more detail. The big takeaway is the ruling allows for unlimited donations to candidates until the Legislature acts. The $500 per year limit to candidates in Alaska has been in place since 2006. Citizens United opened the flood gates for unlimited donations to independent expenditures and political action committees, but not to candidates themselves. The limit on federal elections is $2,900 per candidate per year. Some would argue there is not much of a difference between giving an independent expenditure $100,000 or the candidate $100,000. Others would say there is a big difference. I don't think there is much of a difference. However, I do think Congress needs to act to overturn Citizens United. But until that happens here we are. Unless the Legislature acts, candidates running in next year's election will be able to raise unlimited amounts of money from donors. With the gubernatorial election next year, and a ton of legislative races, things could get very loose.
Other Happenings
Tuesday's Anchorage Assembly meeting went off the rails during a back and forth between members of the Assembly and the Bronson administration about solving the homeless crisis. Mayor Dave Bronson accused the Assembly of making and breaking promises. He repeatedly asked the Assembly who he should negotiate with. They really didn't have a response. Assemblymember Chris Constant, the vice chair, chaired the meeting as Assembly Chair Suzanne LaFrance was absent. Bronson also stated that Larry Baker quit because of the lack of communication with the Assembly. He also stated he is not going to own this issue if it is not solved by winter. Assemblymember Meg Zaletel then accused the Bronson administration of not working enough on the issue. And then there was Assemblymember Jamie Allard, who had a lot to say. The meeting was VERY loose. You can watch it all here (start at 2:58:45). At the end of the discussion, the Assembly passed a resolution to provide a facilitator for discussions between the Assembly and the administration. Not sure that is going to make much of a difference…
There's been another development regarding Fishgate. The "Fish Camp" video U.S. Senate Kelly Tshibaka filmed in Ninilchik, that resulted in an ongoing investigation about her fishing licenses, was actually purchased by Tshibaka at a Republican fundraiser last October. The fundraiser was an auction sponsored by the Republican Women of the Kenai in Homer. You may remember the photo of Senate President Peter Micciche (R – Soldotna) and then-Commissioner Kelly Tshibaka. Records from the Alaska Public Offices Commission show she paid $1,165 for the fishing experience at former Lieutenant Governor Loren Leman's commercial fishing site.
Remember the pic of Sen. Micciche and Kelly Tshibaka at the Republican Women of the Kenai fundraiser last October in Homer? This is where Kelly Tshibaka bought the "fish camp" experience where she filmed the campaign video. It was donated by former Lt. Gov. Loren Leman. #akleg pic.twitter.com/1ASrDgvy8p

— The Alaska Landmine (@alaskalandmine) July 31, 2021
This week I reported that Senator Elvi Gray-Jackson (D – Anchorage) is considering running for the U.S. Senate. She is the first big name Democrat who has indicated a willingness to run. And now former Governor Sarah Palin is even teasing a run! She recently told an audience, "If God wants me to do it I will." This New York Post article provides more detail. Think about this. The possibility of a ranked choice general election between Lisa Murkowski, Elvi Gray-Jackson, Sarah Palin, and Kelly Tshibaka! This NEEDS to happen!
Judge Herman Walker dismissed a lawsuit brought by Attorney General Treg Taylor against the Legislative Affairs Agency. The lawsuit was about the failure of the Legislature to pass an effective date for the budget. Dunleavy said the failure to pass an immediate effective date meant there would be a government shutdown because the budget would not go into effect for 90 days. The Legislature eventually passed an effective date, narrowly averting a government shutdown. Walker said the lawsuit was effectively the governor suing the Legislature, which is barred by the Alaska Constitution.
Judge Gregory Miller threw out a lawsuit this week that challenged Alaska's new voting system that was passed by voters in November. While there is talk of other litigation, this signals that the single primary and ranked choice general is not going anywhere.
This Week's Loose Unit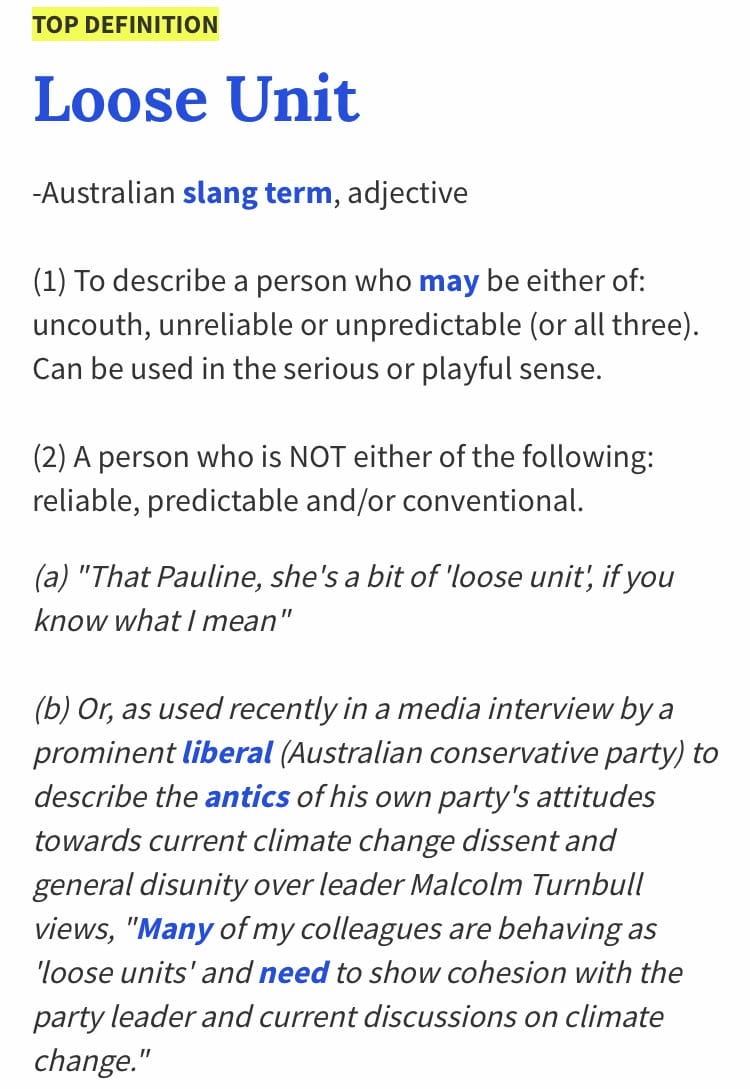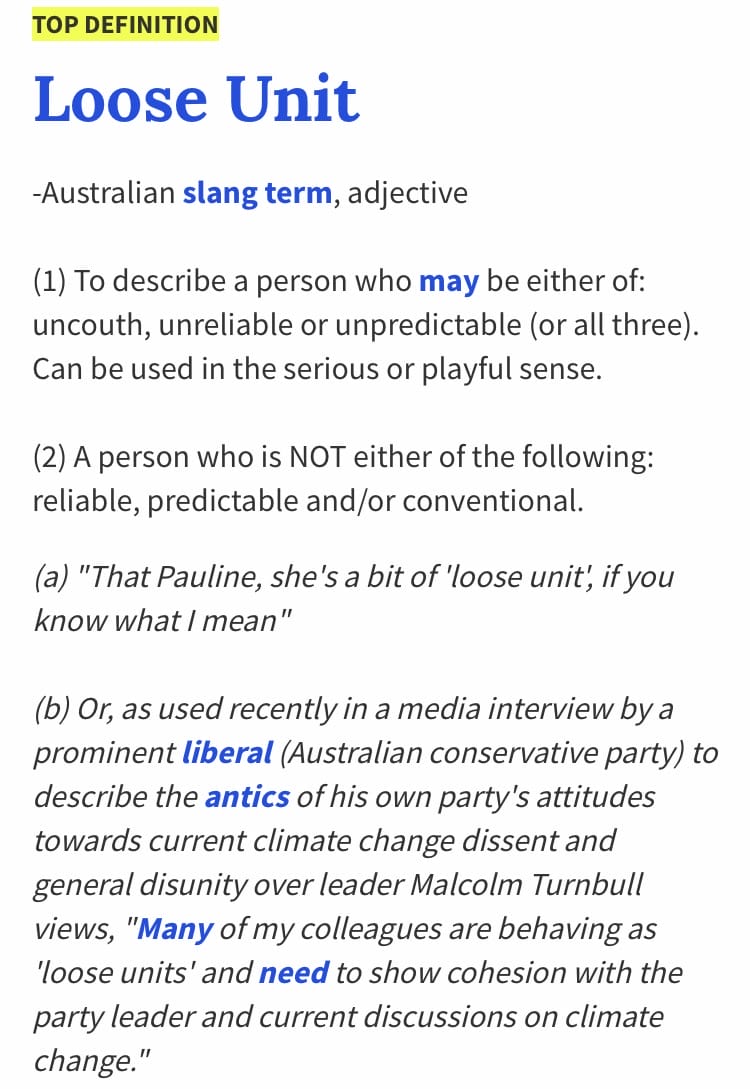 This week was pretty easy. This week's Loose Unit is the Alaska Legislature. Just days before the start of third special session, that Dunleavy called in May, all four caucuses sent a letter to Dunleavy asking that he delay it. But the reason they asked for the delay is what earned them Loose Unit status. The Legislature formed the fiscal plan working group to come up with a comprehensive fiscal plan – something that has been talked about for decades. So far, all they have done is hear the same presentations they hear every year in the finance committees. Nothing has changed. Nothing. But somehow we are supposed to believe they are going to solve this problem in a few months with a new working group. Very loose.
If you have a nomination for this week's Loose Unit, or if you have any political news, stories or gossip (or any old pics of politicians or public officials) please email me at [email protected]