The big, and really only news out of Juneau this week was the budget debate on the House floor. Two normal and collegial days quickly devolved into a third day that saw 14 members of the House minority literally walk out of the Capitol, which delayed proceedings and got everyone very activated. Meanwhile, most senators were out of town on Wednesday for the Easter weekend. The Anchorage municipal election concluded on Tuesday (4/4/2023). Progressive candidates are winning six of the seven Assembly races. It's day 82 of the legislative session, meaning day-90 is just around the corner. They really need to repeal the 90-day legislative session statute.
A friendly message and reminder to all our readers. The Landmine is made possible by myself and a team of awesome Alaskans. I am back in Juneau for the fifth session in a row to report on the Legislature. If you enjoy the content we provide, please consider making a one time or recurring monthly donation. You can click here to donate. We have a donation system that makes it super easy. We would really appreciate it. And thanks to everyone who has been supportive!
Anchorage Municipal Election 
Preliminary results are in for the Anchorage municipal election. Turnout was abysmal. It's hard to tell if voters have given up or just don't care. Progressive candidates are slated to take six of the seven Assembly seats on the ballot, dashing any hope from conservatives and allies of Mayor Dave Bronson to break up the progressive supermajority. Scott Myers, who will replace now-Representative Jamie Allard (R – Eagle River), will only have two conservatives allies, Assembly members Kevin Cross and Randy Sulte. Eight votes are needed to override a mayoral veto. The progressive supermajority will continue to hold nine seats, meaning Bronson will go through an entire term with an Assembly that can override his vetoes.
Here are the results as of April 7. The next update will be on April 10. None of the races are close. Assembly members Chris Constant and Felix Rivera both easily won re-election. This is the the third term for both of them, meaning they are both termed out and can't run for re-election in 2026.
Anna Brawley easily defeated Brian Flynn in the seat Assembly member Austin Quinn-Davidson did not seek re-election for. Karen Bronga easily defeated Leigh Sloan for the seat now-Senator Forrest Dunbar (D – Anchorage) previously occupied. George Martinez, who ran for mayor in 2021, defeated Spencer Moore for the seat Assembly member Pete Petersen was termed out in. And Zac Johnson, whose wife is a legislative staffer for Representative Dan Ortiz (I – Ketchikan), defeated Rachel Ries for the seat Assembly member Suzanne LaFrance did not seek re-election for. There is a lot of chatter that LaFrance plans on running for mayor next year. Anchorage School Board members Dave Donley and Andy Holleman also won their elections.
Adam Trombley resigned as Mayor Bronson's chief of staff this week. And Dan Zipay, father of Bernadette Wilson, also resigned as head of Solid Waste Services this week. Not many spaces left on the old bingo card.
This Week's Loose Unit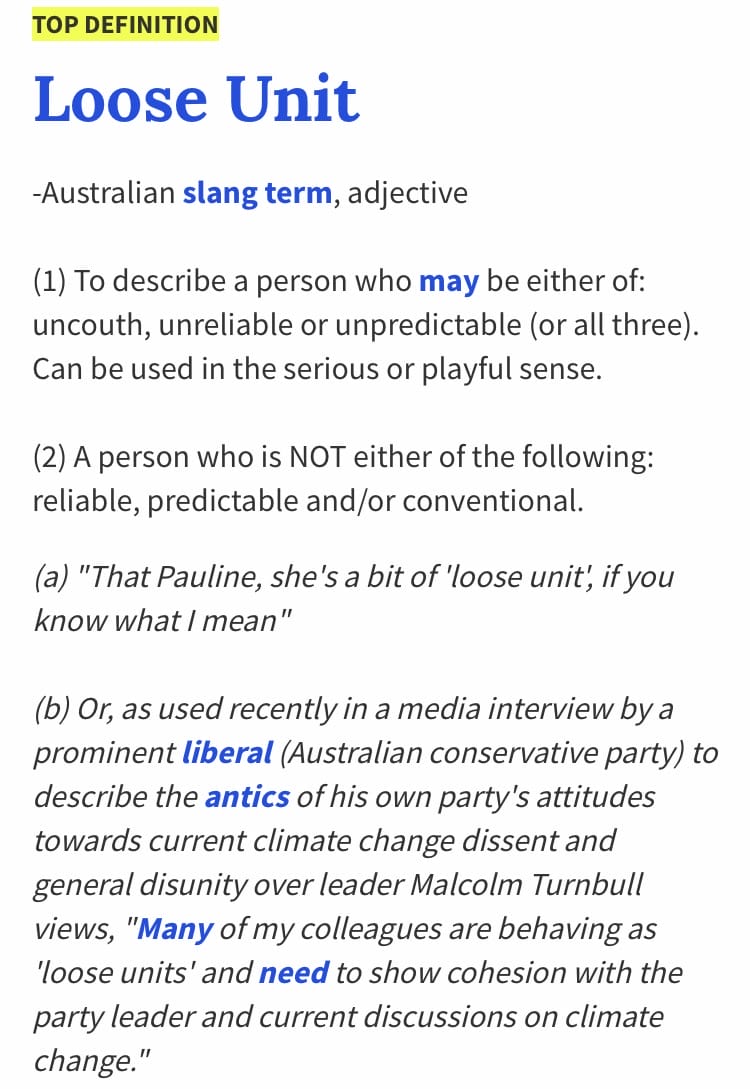 This was one of those weeks. After what went down in the House on Wednesday, it would be impossible to choose just one Loose Unit. So, this week's Loose Unit is the entire Alaska House of Representatives. The following is the best breakdown I can come up with to articulate just how loose things got:
After two days of normal debate in the House on Monday and Tuesday, the House majority was severely triggered after Dan Ortiz brought back an amendment to split the funding of the 50/50 dividend between the Permanent Fund earnings reserve and the Constitutional Budget Reserve (CBR). Ortiz' amendment was defeated on Tuesday night. The majority could have then ended amendments and brough the budget into third and final reading. But instead they choose to rescind action on a previous amendment, that passed 39-1, to increase education funding by $175 million for the next fiscal year. The move alone was loose, but what they did next was really loose. They ended up trying to change the funding source of the money to the CBR, essentially forcing the minority to give their votes for the 3/4 vote to access money from the CBR to cover the deficit.
The House adjourned on Tuesday night when it got late. When they came back on Wednesday, debate on the education amendment continued. When it became clear what was going to happen, 14 of the 16 House minority members fled the Capitol during a break. Reprersentive Calvin Schrage (I – Anchorage), the minority leader, came back and gave an impassioned speech about the importance of education funding. He said the majority was holding kids hostage. That prompted Representative Bryce Edgmon (I – Dillingham), who previously served in the majority coalition with Schrage but is now in bed with the Republicans, to denounce Schrage and say, "I will not be called a hostage taker!" All very loose.
Schrage then placed a call on the house, which compels attendance and stops the action on whatever item was being discussed at the time. The House segreant-at-arms began searching the building, but could not locate the missing members. Speaker Cathy Tilton (R – Wasilla) sent a staffer to watch the airport to make sure none of them tried to fly out of town. It got to the point where they were considering sending the troopers out to look for them. VERY LOOSE!
The majority ended up ruling their tactics out of order and recessing to allow them to return. Both moves are prohibited by the rules. But at that point it was so loose no one really cared. When the missing members finally returned, it got LOOSE. The rest of the day was the minority trying to stop and delay everything the majority was trying to do. It started to get personal. One of my favorite moments was when Representative David Eastman (R – Wasilla), an expert on the rules and delay tactics, was offering his advice to the mostly Democratic House minority. It does not get much looseer than that.
They finally adjourned on Wednesday. When they came back on Thursday things were much calmer and civil. But what went down on Wednesday definitely goes down as one of the loosest days in the Alaska Legislature.
Oh, and one more really loose thing. The House Republicans attempted to bring back the 404 primacy (allowing the state to take over wetland permitting from the feds) that Governor Mike Dunleavy (R – Alaska) wants. The House Finance Committee took it out. The amemdnent failed 20-20. Eastman voted against it. Reprersentive Will Stapp (R – Fairbanks) talked to Eastman and found out he voted no because it added almost $5 million to the budget. Eastman told Stapp if it was net-zero to the budget he would vote for it. So they brought it back and Stapp took out $5 million from community assistance to make it revenue neutral. Then Eastman voted for it. But not long after an amendment was introduced to bring back the $5 million for community assistance. That passed. Both Eastman and Stapp served in the Army. It's beyond loose to straight up screw someone like that. Stapp either intentionally screwed Eastman or made a deal that he had no business making in the first place. Either way it represents classic Loose Unit behavior.
If you have a nomination for this week's Loose Unit, or if you have any political news, stories or gossip (or any old pics of politicians or public officials) please email me at jeff@alaskalandmine.com.