What a week. The field for the special primary election to replace Don Young ballooned to 51 on Friday, the last day to file. Although one was an April Fools joke and withdrew. Former Governor Sarah Palin's entrance into the race was by far the most surprising. The withdrawal deadline for the special primary election is tomorrow at noon. The next two months will be some of the loosest in Alaska's political history. The Capitol COVID outbreak prevented the House from hearing the budget this week. It's scheduled to be read for the first time on the House floor tomorrow. And the Anchorage municipal election concludes on Tuesday night.
A friendly message and reminder to all our readers. The Landmine is made possible by myself and a team of awesome Alaskans. It takes a lot of work to provide the content we do. I am back in Juneau to report on the Legislature. Living in Juneau for session is not cheap. If you enjoy the content we provide, please consider making a one time or recurring monthly donation. You can click here to donate. We have a donation system that makes it super easy. We would really appreciate it. And thanks to everyone who has been supportive!
Crowded Special Election 
A whopping 51 people filed to run in the special primary election by Friday afternoon. Mat-Su Borough Assembly member Jesse Sumner filed but later withdrew, claiming it was an April Fools joke. That leaves 50. The deadline to withdraw is tomorrow at noon, and then the field will be set. Here is a breakdown of the affiliation of the candidates:
Republican – 16
Nonpartisan -13
Undeclared -10
Democrat – 6
Libertarian – 3
Alaska Independence Party – 1
American Independent Party – 1
The big name candidates with money and name ID are Republicans Sarah Palin and Nick Begich and Nonpartisan Al Gross. But there's a multitude of other candidates that include several current and former elected officials. I broke the candidates down into three categories. This is based on my initial impression of the field. Please comment why you agree or disagree with my assessment. An * indicates they have also filed to run in the regular election.
First-tier candidates (3)
*Nick Begich, Anchorage (Republican)
*Al Gross, Anchorage (Nonpartisan)
*Sarah Palin, Wasilla (Republican)
Second-tier candidates (10)
Santa Claus, North Pole (Undeclared)
John Coghill, Fairbanks (Republican)
*Christopher Constant, Anchorage (Democrat)
Andrew Halcro, Anchorage (Nonpartisan)
*Jeff Lowenfels, Anchorage (Nonpartisan)
Emil Notti, Anchorage (Democrat)
*Mary Peltola, Bethel (Democrat)
*Josh Revak, Anchorage (Republican)
Tara Sweeney, Anchorage (Republican)
Adam Wool, Fairbanks (Democrat)
Who are these people (37)
Dennis "Denny" Aguayo, Nikiski (Nonpartisan)
Jay Armstrong, Fairbanks (Republican)
Brian Beal, Fairbanks (Undeclared)
Tim Beck, Fairbanks (Undeclared)
Gregg Brelsford, Anchorage (Undeclared)
Robert Brown, Wasilla (Nonpartisan)
Chris Bye, Fairbanks (Libertarian)
John Callahan, Anchorage (Republican)
Arlene Carle, Anchorage (Nonpartisan)
Craig Breck, Anchorage (Nonpartisan)
Lady Donna Dutchess, Anchorage (Nonpartisan)
Otto Florschutz, Wrangell (Republican)
Laurel Foster, Anchorage (Nonpartisan)
Thomas "Tom" Gibbons, Glenallen (Republican)
Karyn Griffin, Soldotna (Undeclared)
Ted Heintz, Anchorage (Libertarian)
William "Bill" Hibler, Fairbanks (Nonpartisan)
John Wayne Howe, Fairbanks (Alaska Independence Party)
David Hughes, North Pole (Undeclared)
Don Knight, Anchorage (Nonpartisan)
Robert "Bob" Lyons, Houston (Republican)
Anne McCabe, Soldotna (Nonpartisan)
Mikel Melander, Fairbanks (Republican)
Sherry Mettler, Anchorage (Undeclared)
Mike Milligan, Kodiak (Democrat)
Richard Morris, Juneau (Nonpartisan)
J.R. Myers, Cut Bank, Montana (Libertarian)
Robert Orleans, no city listed (American Independent Party)
Silvio Pellegrini, Fort Wainwright (Undeclared)
Maxwell Sumner, Wasilla (Republican)
David Thistle, La Jolla, California (Undeclared)
Thomas Ernest, Anchorage (Democrat)
Richard "Clayton" Trotter, Eagle River (Republican)
Bradley Welter, Anchorage (Republican)
Jason Williams, Copper Center (Undeclared)
Jo Woodward, Fairbanks (Republican)
Stephen Wright, Wasilla (Republican)
Only four of these will advance to the general election, which will be conducted using ranked-choice voting. The primary will be a vote-by-mail election and will conclude on June 11. Ballots will go out in the mail in late May. The special general election will be on the same day as the regular primary election, which will likely confuse some voters. It's impossible to accurately predict who will win the special election until we know which four will advance from the primary. It's anyone's guess which four will advance.
Check out this live stream we did today with panelists Art Hackney, Kim Jones, and Austin Baird.
Capitol Covid outbreak tests House majority's budget plans
The following is an excerpt from this week's edition (3/31/2022) of the Alaska Political Report. You can click here for more information about the Alaska Political Report. A subscription is $1,299/year per organization. Discounted pricing is available for non-profits and government entities. We will be providing extensive election coverage this year in addition to our session coverage. If you have any questions or would like to subscribe, please email jeff@akpoliticalreport.com.
Two years into the Covid pandemic, the virus is still worming its way inside the state Capitol, further fraying already tense relationships between members and disrupting the House's work on the budget.
At least five lawmakers have tested positive for Covid in the past few days, including House majority Democrats Ivy Spohnholz and Chris Tuck of Anchorage, minority North Pole Republican Rep. Mike Prax and Senate Democratic leader Tom Begich of Anchorage.
The House has canceled floor sessions for the entire week amid the outbreak, with the chamber's work on the budget completely stalled. Speaker Louise Stutes, R-Kodiak, says she hopes to be able to resume work next week, but that depends on two things that do not seem to be anywhere close to under her control: the trajectory of Covid transmission at the Capitol and the willingness of House Republican minority members to wear masks.
Masking has been a major sticking point this week: With a few minority Republicans refusing to wear them in the House chambers, Stutes said she does not have the power to bar them from being there, and she has chosen to cancel floor sessions instead, saying it's too risky to hold them.
The efforts to control the spread of the virus on the House floor make sense in isolation. But there are skeptics of Stutes' strategy in both parties. Republicans — particularly conservative ones — don't see any need for masks at this point and say they'll wear them if they're sick (even though this displays a fundamental misunderstanding of the science behind asymptomatic transmission).
Moderate Republicans and some Democrats, meanwhile, point out that imposing a mask mandate on the House floor will do little to stop the Capitol Covid outbreak without stronger building-wide measures: Right now, there's no requirement that lawmakers wear masks in hallways or offices, and even Stutes herself has been spotted without a mask inside the Capitol and at a Juneau restaurant in recent days.
Legislators are also not required to test, and some — included at least one who's COVID-positive — still have not taken the vaccine. Then, there were a number of unmasked, indoor gatherings over the weekend, while receptions continue to be held this week. There's been a notable resurgence of caution this week among lawmakers and staff, who seem to be exercising more care in masking and gatherings, but it's not clear whether that will be enough to prevent further disruptions.
The interesting question is how the outbreak will affect the budget process. Experienced observers at the Capitol argue that the anti-masking House Republicans are actually wasting an opportunity by giving Stutes an excuse to cancel floor sessions. If those Republicans masked instead, their minority could actually outnumber the razor-thin 21-member majority if enough majority members are sick — which would give the minority a far better chance of passing their budget amendments than if the process waits until the chamber is back at its full numbers.
Given that many of the infections currently appear to be clustered among Democratic lawmakers and their staff, however, it's possible that dynamic could persist into next week and further complicate the budget process. What happens if minority Republicans pass enough amendments that some majority members refuse to vote to pass the final version? That's an outcome that's far from assured at this point — but it's also not outside the realm of possibility. We'll continue following the budget process as it unfolds.
State senators, meanwhile, are in the process of finishing their subcommittee review and adjustment of Gov. Mike Dunleavy's individual agency budgets. So far, the subcommittees for four agencies — commerce, environmental conservation, labor and transportation — have finished their work with few substantive changes to the governor's spending plans.
One item of note: The subcommittee for DEC accepted Dunleavy's proposal that the state assume authority for a key Clean Water Act permitting program from the federal government. The 404 permitting is key to projects like Pebble, the Ambler road and the Pikka development, and Dunleavy's administration is proposing a $5 million boost and 28 new jobs as part of its initiative to take over the program from the federal government.
That addition is also in the House's current budget proposal, thanks to a Republican amendment in the House Finance Committee. That means that unless lawmakers in either chamber remove the money, the administration's initiative is almost certain to move forward.
Other Happenings 
Don Young's memorial service took place at Anchorage Baptist Temple on Saturday morning. Senator Lisa Murkowski (R – Alaska), Senator Dan Sullivan (R – Alaska), Governor Mike Dunleavy (R – Alaska) and Anchorage Mayor Dave Bronson all spoke about Young. Young's daughter Dawn gave an extremely heartful and emotional eulogy about her father. Hundreds of people that included members of Young's family, several elected officials, and dozens of current and former members of Young's staff showed up to the event.
The Anchorage municipal election, that includes five Assembly races and two School Board races, concludes on Tuesday night. Tune in to our live stream on Facebook Live and YouTube for election results and candidate interviews. It will run from 7:30 pm to 10:30 pm. The panelists will be me, Sabrena Combs, and Sarah Erkmann Ward.
Sources report that Brett Huber, who managed Mike Dunleavy's 2018 campaign, will be running the independent expenditure for Dunleavy that is anchored by a $3 million donation from the Republican Governors Association. Dunleavy's campaign team will include Jordan Schilling, Tyson Gallaher, and Matt Larkin. Dunleavy has still not chosen a running mate after ditching Lieutenant Governor Kevin Meyer (R – Alaska). He must choose someone by June 1.
Tim Sullivan, who had been the Alaska Railroad's external affairs director for over ten years, is no longer with the Railroad. His departure, so far, largely remains a mystery and few are talking about what happened. What I have been able to confirm is it had to do with a bill from Dunleavy that would put the Railroad under the executive budget act. I am working on finding out what happened. Stay tuned for more information.
Senator Murkowski held a fundraiser with former President George W. Bush in Dallas on Friday. Sources report she raised over $100,000.
This Week's Loose Unit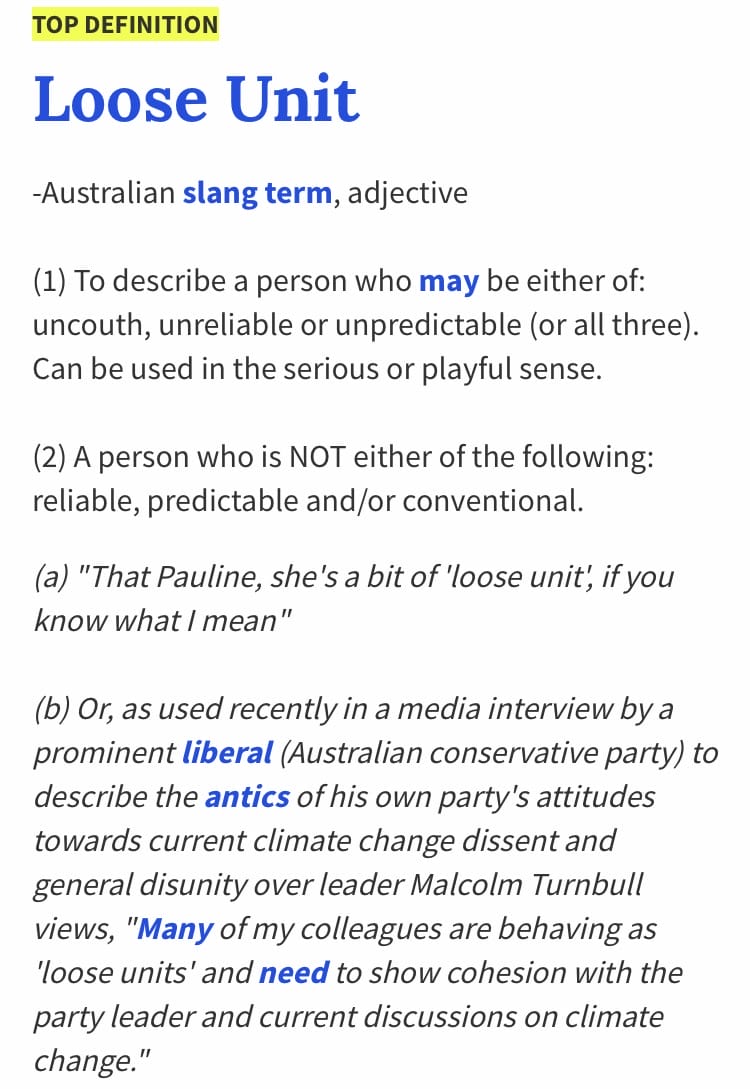 This week's designee became evidently clear on Wednesday morning. This week's Loose Unit is Senator Roger Holland (R – Anchorage). On Wednesday morning, Holland called into the Dan Fagan Show to talk about a bill from Senator Shelley Hughes (R – Palmer) that would ban biological men from competing in women's sports. Holland had been under fire from Suzanne Downing, Jim Minnery, and the Alaska Watchman people for holding up the bill in the Senate Education Committee. I guess they aren't his friends anymore. Fagan was going off on Holland for holding up the bill, blaming his "leftist" staff. So Holland decided to call in and let Dan Fagan do what Dan Fagan does, berate his guests. You really have to listen to the whole thing to appreciate just how loose it was. Holland stayed on the show for over an hour! It was classic Loose Unit behavior.
Holland could not articulate why he was holding up the bill. Fagan was getting so mad. It was epic. Holland repeatedly refenced some vague legal memo from legislative lawyers requested by Senator Tom Begich (D – Anchorage) that questioned the constitutionality of the bill. But instead of hanging up, he just kept taking punishment from Fagan. Holland eventually said his staff may have contracted Hughes' office about the bill but was not sure. So what does mister self important Dan Fagan do? He gets Shelley Hughes to call in so he can be some kind of mediator between them. Dan Fagan is a legend in his own mind. It was hyper loose. At the end of the call Holland started going off on Senate leadership and added that he's been begging them to put Senator Lora Reinbold (R – Eagle River) back as chair of the Senate Judiciary Committee. Loose. Look for clips of this interaction in campaign ads from by Holland's opponent, Cathy Giessel.
If you have a nomination for this week's Loose Unit, or if you have any political news, stories or gossip (or any old pics of politicians or public officials) please email me at jeff@alaskalandmine.com.