The House Finance Committee passed their version of the operating budget out of committee this week. It was read in the House for the first time on Friday (3/31/2023) and will start being debated by the entire House tomorrow. The Senate is slated to have a short work week as next weekend is Easter. The Senate Finance Committee held a hearing on Senator Bill Wielechowski's (D – Anchorage) oil tax bill. The Anchorage municipal election, where seven Assembly seats and two School Board seats are up, concludes on Tuesday. And the House is quickly advancing a bill that rejects the pay raises recently approved by the Compensation Commission.
A friendly message and reminder to all our readers. The Landmine is made possible by myself and a team of awesome Alaskans. We worked hard on all of our election coverage. I am back in Juneau for the fifth session in a row to report on the Legislature. If you enjoy the content we provide, please consider making a one time or recurring monthly donation. You can click here to donate. We have a donation system that makes it super easy. We would really appreciate it. And thanks to everyone who has been supportive!
Budget Heads to House Floor
The operating budget will start being debated by the entire House tomorrow. Check out this recent Landmine article (from the Alaska Political Report) that lays out the dilemma the House majority is facing. I am told that budget amendments are due by Tuesday at noon. The House Finance Committee had more than 80 amendments, though several were withdrawn. Those took two days to hear. Many House members want to go home on Thursday or Friday to be home with their families for the Easter weekend. However, Speaker Cathy Tilton (R – Wasilla) has told members they cannot leave until the budget passes the House.
If things go perfectly, they could finish amendments on Tuesday and pass the final budget on Wednesday. But with all the potential for drama, I would be surprised if that happens. The big issues to watch will be the size of the dividend (50/50 vs. 75/25), an increase in education funding, and the 3/4 vote required to take money out of the Constitutional Budget Reserve (CBR). Because the House majority does not have any agreement on how members vote on these big issues, it could get very loose this week. And keep in mind that amendments, unlike bills, can pass with a majority of members present. So if one majority member is missing during a vote on an amendment, it can pass with 20 votes instead of 21.
Once the budget passes the House, it heads over to the Senate. Today is day 75 of the "90-day" legislative session. They definitely won't finish in 90 days, so look for it to be closer to the 121-day constitutional limit, which is mid-May.
Anchorage Election Concludes on Tuesday 
The Anchorage municipal election concludes on Tuesday. So if you have not dropped off your ballot at a drop box or mailed it, you have just two days left. In addition to the seven Assembly seats and two School Board seats on the ballot, there are several bonds and propositions. Only two of the seven seats have incumbents running, Assembly members Chris Constant and Felix Rivera. So there will be at least five new members on the 12-member Assembly.
I've mostly been in Juneau since January, but it sure feels like there is not a lot of energy for this election. Several of the candidates filed right before the January deadline, giving them less than two months to campaign before ballots went out. According to the Muni, just 12% of ballots have been returned as of Friday. That is super low turnout.
One thing that has been happening a lot during this election is campaign sign vandalism. ADN reporter Loren Holmes was attacked by some wacko while he was meeting someone for a story he was working on the sign damage. If you recognize this guy, let APD know.
Other Happenings 
The Senate Finance Committee heard Senator Wielechowski's oil tax bill on Friday. Executives from ConocoPhillips, Hilcorp, Santos, the Alaska Oil & Gas Association, as well as several lobbyists were in the room. Before the meeting the entire Senate majority met with Governor Mike Dunleavy (R – Alaska) in his conference room on the third floor of the Capitol. I am told that Dunleavy told them he is open to some a package of items for a fiscal plan. That seems to mean increasing oil taxes, implementing a sales tax and a spending cap, and accepting the 50/50 dividend amount. What happened to no taxes or changes to the PFD without a vote of the people!? But with the announcement today from OPEC that they will cut oil production, oil futures are already up 7%. So if the price of oil shoots up again, look for all the talk of a "fiscal plan" to once again cease.
The House is quickly advancing a bill that rejects the Compensation Commission's amended report that raises pay for legislators in addition to the governor, lieutenant governor, and department heads. Many rightly criticized the process of how the Compensation Commission amended their initial report. But the irony is this bill was introduced on March 27, had one five minute hearing in the House State Affairs Committee two days later, was passed out of the committee, and sent to the House floor. Also not a great process. Even if the House passes the bill, Senate leadership has already made it clear that is DOA in the Senate.
Kari Nore, a former legislative staffer who was working at the Resource Development Council, is now the external affairs manager at the Alaska State Chamber of Commerce. Congrats, Kari!
Karina Borger has left her role as communications director for Senator Lisa Murkowski (R – Alaska) to become the new VP of communications at American Clean Power. Congrats, Karina!
This Week's Loose Unit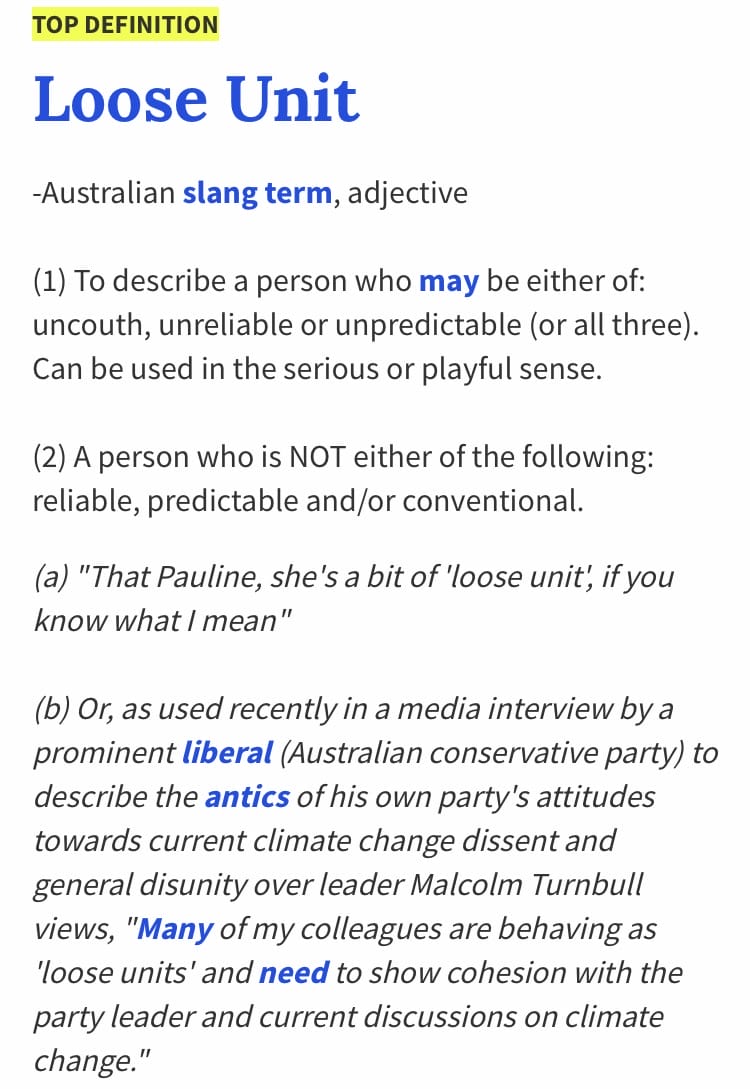 This week's designee should not come as surprise to anyone who follows Alaska politics. And it's one of those rare back-to-back Loose Units. This week's Loose Unit is once again Representative Jamie Allard (R – Eagle River), with an honorable mention for Representative Tom McKay (R – Anchorage). At the conclusion of Wednesday's House Education Committee hearing, Allard, who co-chairs the committee, teed up McKay for closing remarks. This was clearly orchestrated.
McKay spoke about the importance of in-person public testimony. This was clearly a dig at Representative Justin Ruffridge (R – Soldotna), the other co-chair. Allard and McKay clearly felt that Ruffridge did not give the Americans for Prosperity people, who were in town the previous week, fair treatment. He did, but many of them had to leave. Anyhoo, check out the video of the meeting. Ruffridge can be seen mean mugging McKay hard!
This is intense. At the conclusion of this morning's House Education Committee meeting, Rep. Allard, one of the co-chairs, called on Rep. McKay to give the last word. It was clearly a pre-planned move.

McKay spoke about public testimony, and was clearly attacking Rep.… pic.twitter.com/xo3erY7fya

— The Alaska Landmine (@alaskalandmine) March 29, 2023
But where it gets loose is the next night. Public testimony was being heard on Dunleavy's parental rights bill for sex education. The hearing was scheduled for Thursday night at 5:15. The room quickly filled up. Every single person in the room spoke against the bill! Talk about the ultimate backfire. Regardless of how you feel about the bill, this is so loose. You would have thought Allard and McKay would have had supporters lined up to speak in support of the bill. But not one. Definitely a maximum loose situation.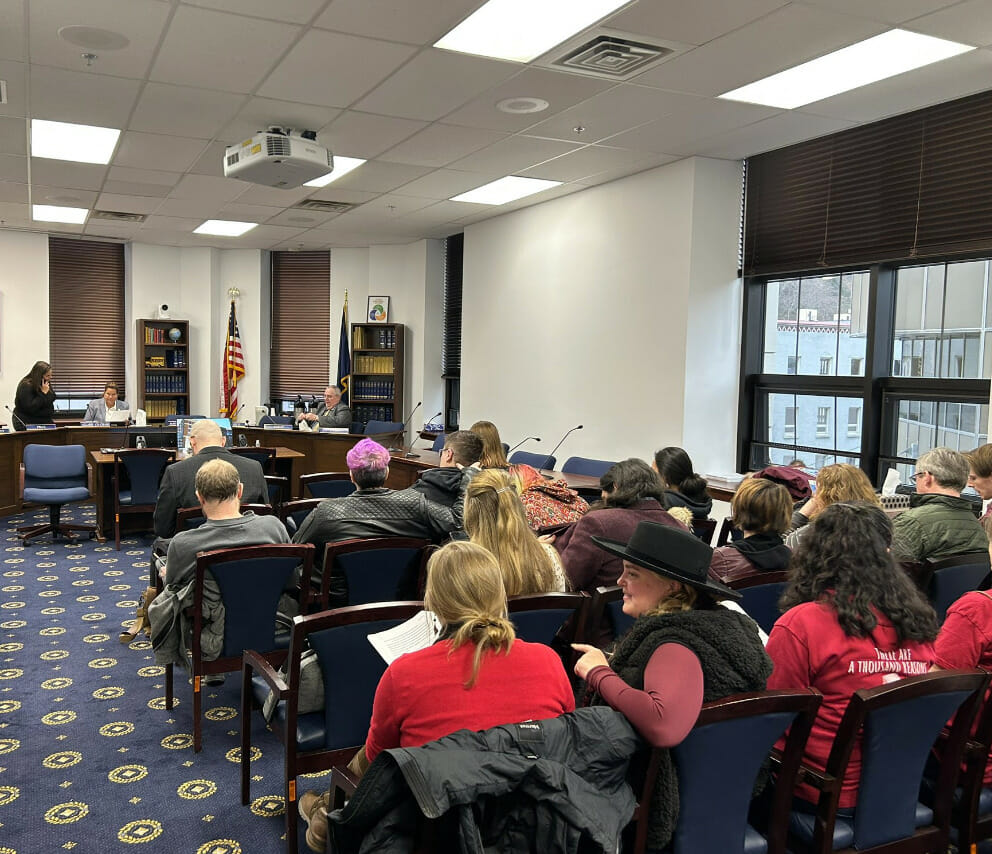 If you have a nomination for this week's Loose Unit, or if you have any political news, stories or gossip (or any old pics of politicians or public officials) please email me at jeff@alaskalandmine.com.