Spring is definitely in the air! The snow is melting and there's been plenty of sunshine in Southcentral. The House passed the operating budget on Saturday (4/09/2022) after a plethora of amendments on the floor. The Anchorage municipal election has come and gone. While there are more ballots left to count, the conservatives did not perform well. And several of the candidates running in the congressional special election are ramping up their campaigns.
A friendly message and reminder to all our readers. The Landmine is made possible by myself and a team of awesome Alaskans. It takes a lot of work to provide the content we do. I am back in Juneau to report on the Legislature. Living in Juneau for session is not cheap. If you enjoy the content we provide, please consider making a one time or recurring monthly donation. You can click here to donate. We have a donation system that makes it super easy. We would really appreciate it. And thanks to everyone who has been supportive!
The House Passed the Budget 
After a delay due to the Capitol Covid outbreak and after hearing dozens of amendments, the House finally passed the operating budget yesterday on a vote of 25-14. Republican minority Representatives DeLena Johnson (R – Palmer), Bart LeBon (R – Fairbanks), Steve Thompson (R – Fairbanks), and no caucus Representative Sara Rasmussen (R – Anchorage) joined with the majority in voting for the budget. Representative Kevin McCabe (R – Big Lake) was apparently occupied with other things.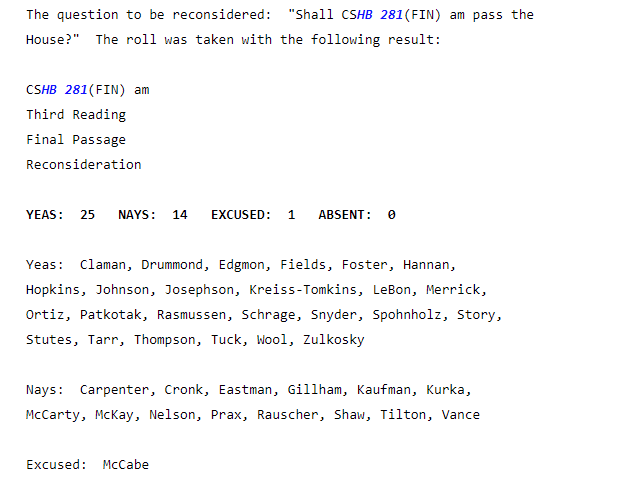 The Constitutional Budget Reserve (CBR) and reverse sweep vote failed 24-15 (needed 30 votes) and the effective date clause vote failed 25-14 (needed 27 votes). There will be another attempt to vote for the CBR provision and effective date clause after the conference committee. For now, the budget goes to the Senate. Once they pass their version it will go back to the House for a concurrence vote, which will not happen. Then, a conference committee will be appointed to work out the details. A little over five weeks remains until the constitutional 121-day session limit. They can extend ten days past that but that requires a 2/3 vote of both bodies.
Amendments for a larger dividend were narrowly defeated in the House. The House version of the budget includes an approximate $1,250 dividend and one-time $1,300 energy rebate, totaling over $2,500 for every Alaskan. The looming question is what will the Senate will do with the dividend.
Some noteworthy amendments the House passed include:
An amendment from independent Utqiagvik Rep. Josiah Patkotak for $50,000 to the "Northwest Arctic Borough for ice road construction" passed 33-6.
An amendment from Sutton GOP Rep. George Rauscher and Wasilla GOP Rep. Christopher Kurka that would eliminate Medicaid funding for abortions passed 21-18. This has been ruled unconstitutional in the past.
An amendment from Fairbanks Democrat Rep. Grier Hopkins for $262,000 for two renewable energy mapping positions in the Department of Natural Resources passed 32-5. This was removed by the House Finance Committee because it was thought to be duplicative of work the Alaska Energy Authority is doing, which was determined to not be the case.
An amendment from Anchorage Democratic Rep. Geran Tarr for $2 million to the Alaska Court System passed 22-15. This triples the pay for jurors, going to $75 a day from $25 a day.
An amendment by Anchorage Democratic Rep. Matt Claman removing $495,000 for settlements the Dunleavy administration agreed to pay two API doctors passed 20-17. The settlement was the result of a ruling from a judge who said the two doctors First Amendment rights were violated when they refused to sign GOP Gov. Mike Dunleavy's loyalty pledge after he was elected governor.
An amendment from Claman adding language that it's the "intent of the legislature that the Department of Administration use the additional funding included in this appropriation to provide retention bonuses to the Public Defender Agency and the Office of Public Advocacy staff who are employed on June 30, 2022 and who continue to be employed on May 31, 2023" passed 19-17.
The Claman amendment that strikes the settlements for the lawsuits Governor Mike Dunleavy (R – Alaska) agreed to pay the API doctors who did not sign the loyalty pledge is both equally savage and reckless. Think about the message that will send people who are thinking of settling with the state. And Claman is a lawyer! Dunleavy's office would not provide a comment, instead the Department of Law sent this:
If this amount is not appropriated, the settlement would not be paid, which means the doctors would not receive the payment that was part of the compromise of the settlement. The other consequence of failing to make this payment is it will have repercussions on the willingness of other parties to sit down with the Department of Law to settle with the State. This increases expenses and would result in more cases going to trial.
Anchorage Election 
The latest election count shows all the races with the same results as on election night. Conservative challenger Randy Sulte has increased his lead over incumbent Assembly member John Weddleton. This is the only conservative pick up out of the four incumbent Assembly races. Conservative Kevin Cross easily defeated progressive Gretchen Wehmhoff for the Eagle River/Chugiak seat. Assembly member Crystal Kennedy did not seek re-election. Assembly members Forrest Dunbar and Kameron Perez-Verdia are both more than ten points up against their opponents. Assembly member Meg Zaletel is up over conservative challenger Kathy Henslee, but by a much smaller margin than Dunbar and Perez-Verdia against their opponents.
Despite the nonsense Suzanne Downing, Dan Fagan, and Mike Porcaro have been spewing for months, this election sent a very clear message: Anchorage voters are not with Mayor Dave Bronson's agenda and vision. Stephanie Taylor, Liz Vazquez, and Kathy Henslee all ran as Bronson candidates. Which I thought was odd considering Dunbar did better than Bronson in those districts in the mayoral race last year. Because conservatives only picked up one seat, the progressives still have an 8-member super majority on the Assembly, meaning they have the eight votes required to override mayoral vetoes from Bronson. And consider this, there will be a special election in June to add a 12th member to the Assembly. This will be a Downtown seat, ensuring it will be a progressive. With 12 members, the veto override threshold of 2/3 will still be eight votes. So if a progressive is elected in the new Downtown seat, and Assembly member Suzanne LaFrance loses next April, the progressives will still have a super majority if they hold their other seats. Bronson could end up having a super majority Assembly for his entire term.
Other Happenings 
Tara Sweeney, one of the 48 candidates running in the special primary election to replace Don Young, held a fundraiser at the home of Hugh and Liz Ashlock last night. Below is a photo someone sent me of the event. Sweeney was a co-chair for Young's campaign and served as an assistant secretary for Indian Affairs in the Trump administration. A source confirms that Karina Waller is temporarily leaving her role at the Ted Stevens Foundation to run Sweeney's campaign.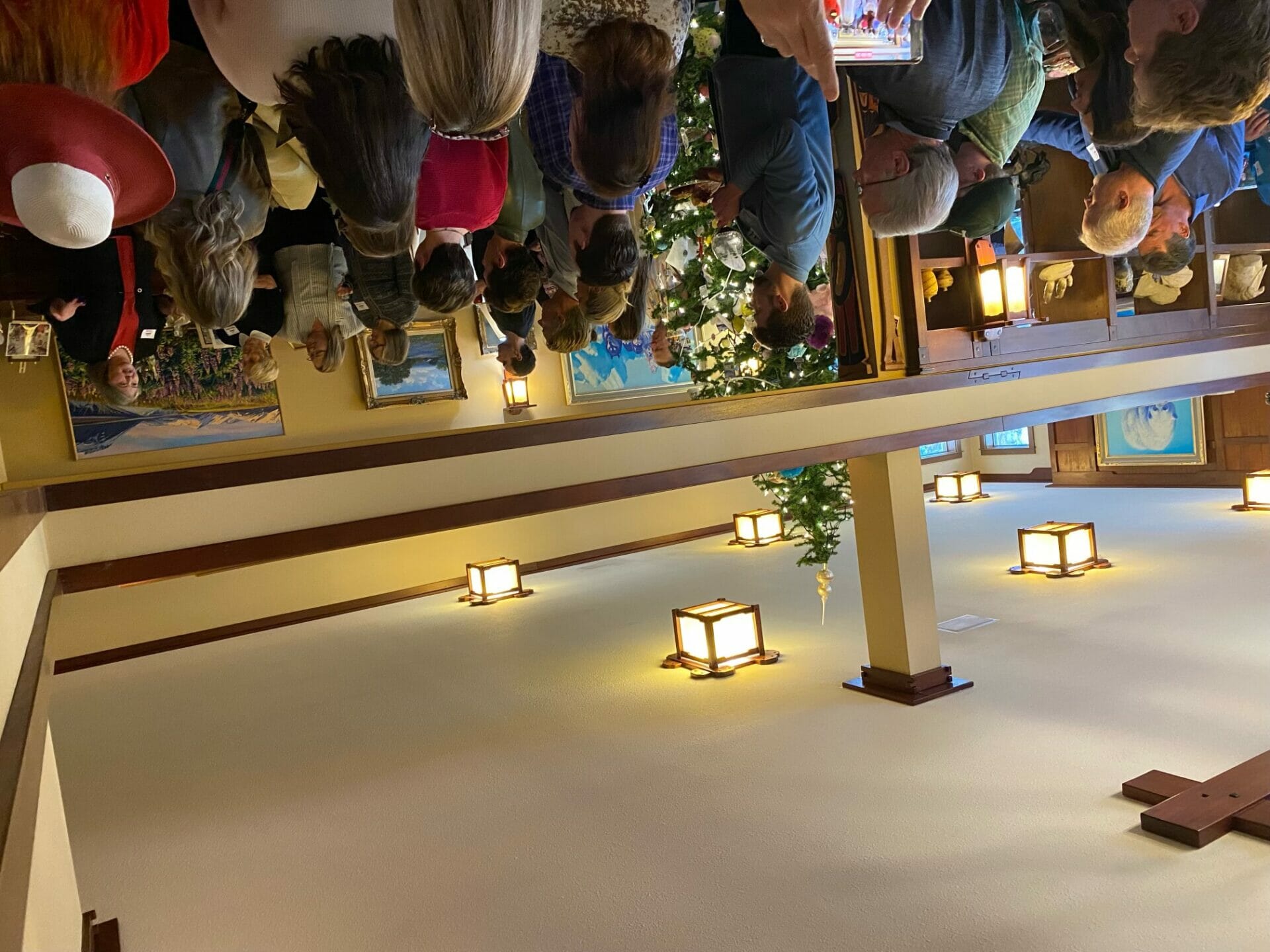 Senator Josh Revak (R – Anchorage) is holding his own fundraiser in Anchorage on Tuesday night. Some heavy hitters on his list of co-hosts include Jim Jansen, John Sturgeon, and John Hendrix. Revak was also a co-chair of Young's campaign. Sources report that instead of working on Revak's campaign, consultant Art Hackney will run a Super PAC for Revak.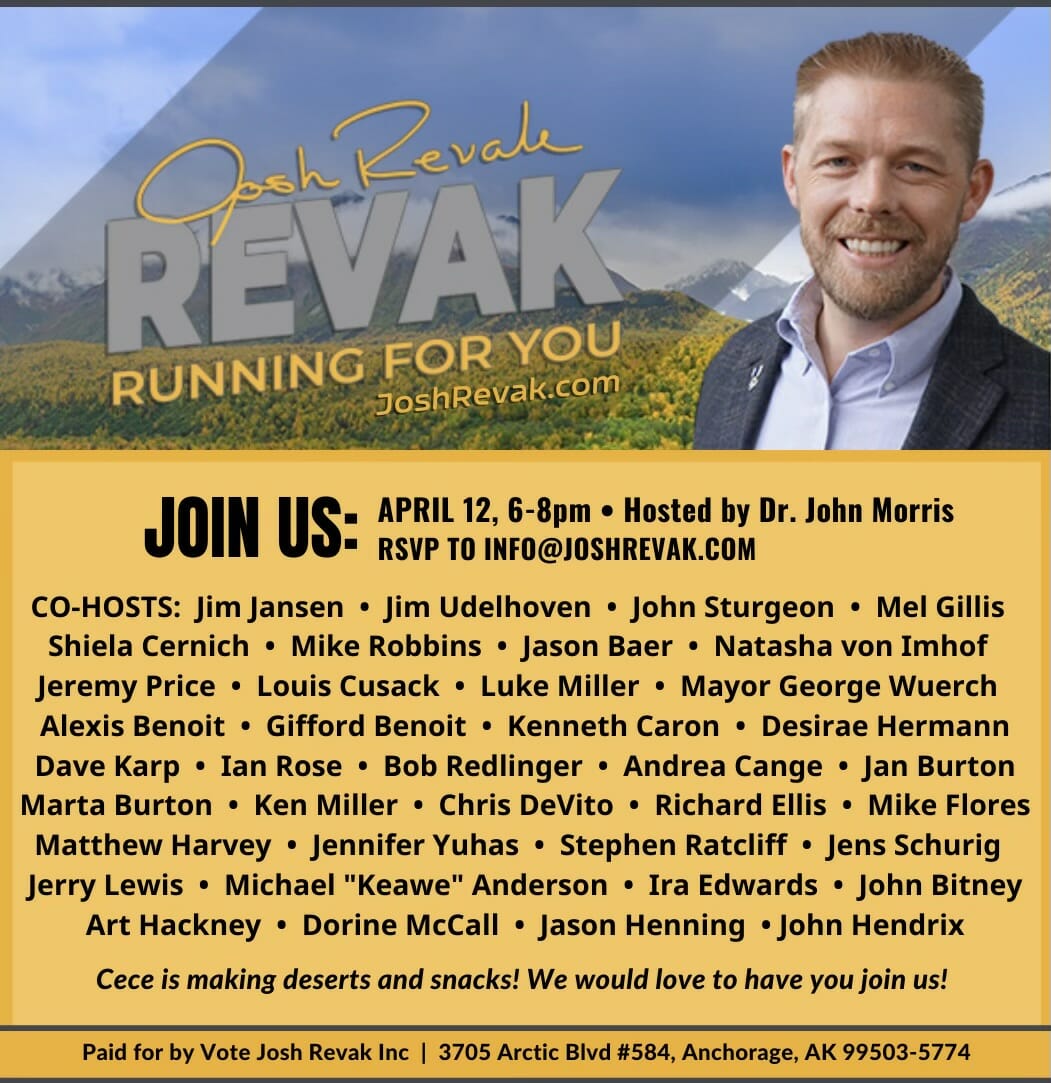 Someone broke into Les Gara's campaign headquarters this weekend. Nothing was taken. But could this be the beginning of GaraGate?! The Republicans are not taking any chances! l wonder if Gara's people are sweeping for bugs?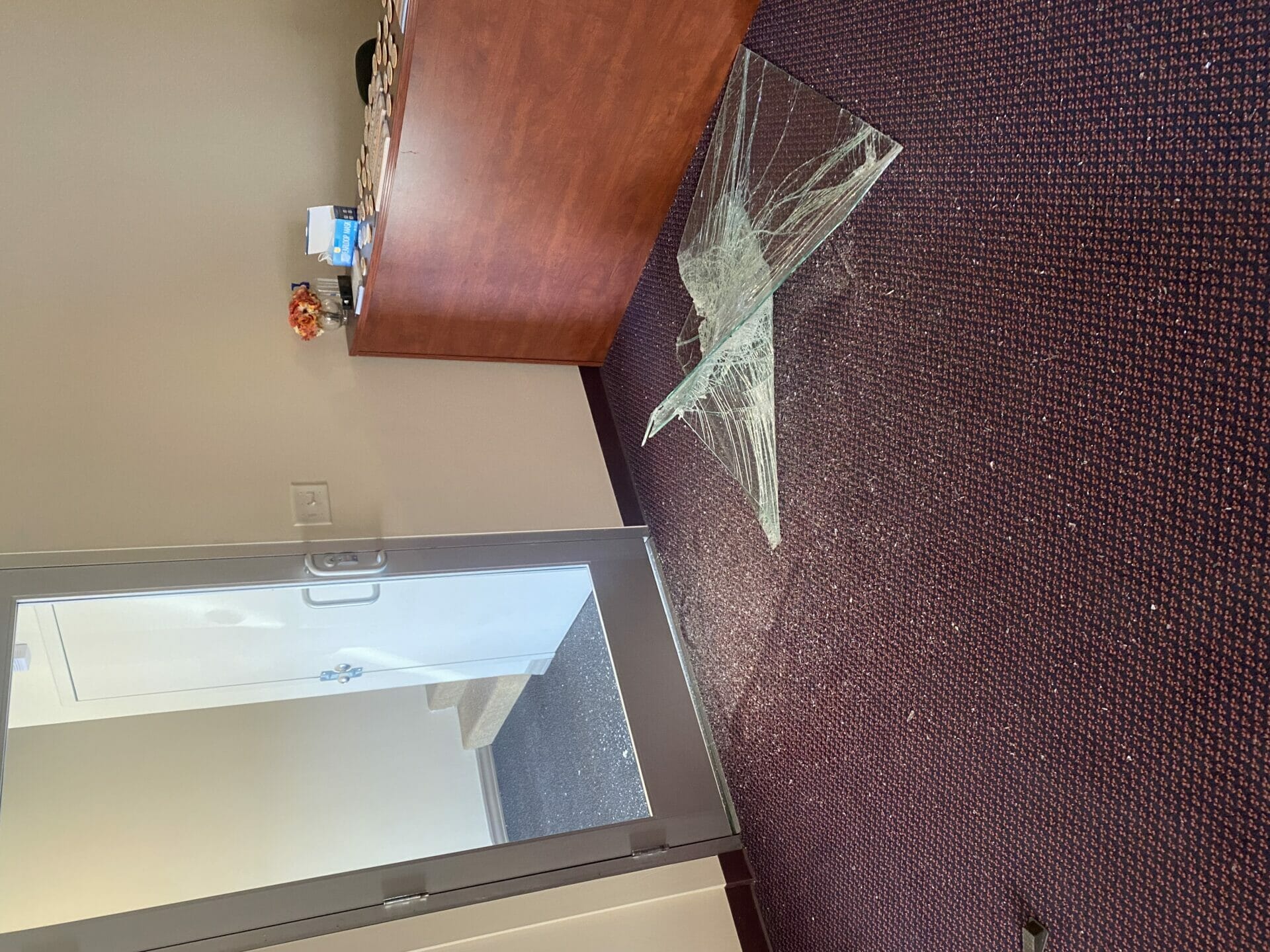 Amanda Moser is leaving her role at the Anchorage Downtown Partnership to take a job with Alaskans for Better Elections. Moser worked in the Anchorage Clerk's Office for eight years, a majority of that as the deputy clerk.
After three years at the helm of ADP, Amanda Moser is leaving to pursue new adventures. Anyone who has met her understands how strongly she is committed to Downtown. Her passion for this community will be missed. pic.twitter.com/E85BtSQ5C9

— Anchorage Downtown (@ANCdowntown) April 7, 2022
This Week's Loose Unit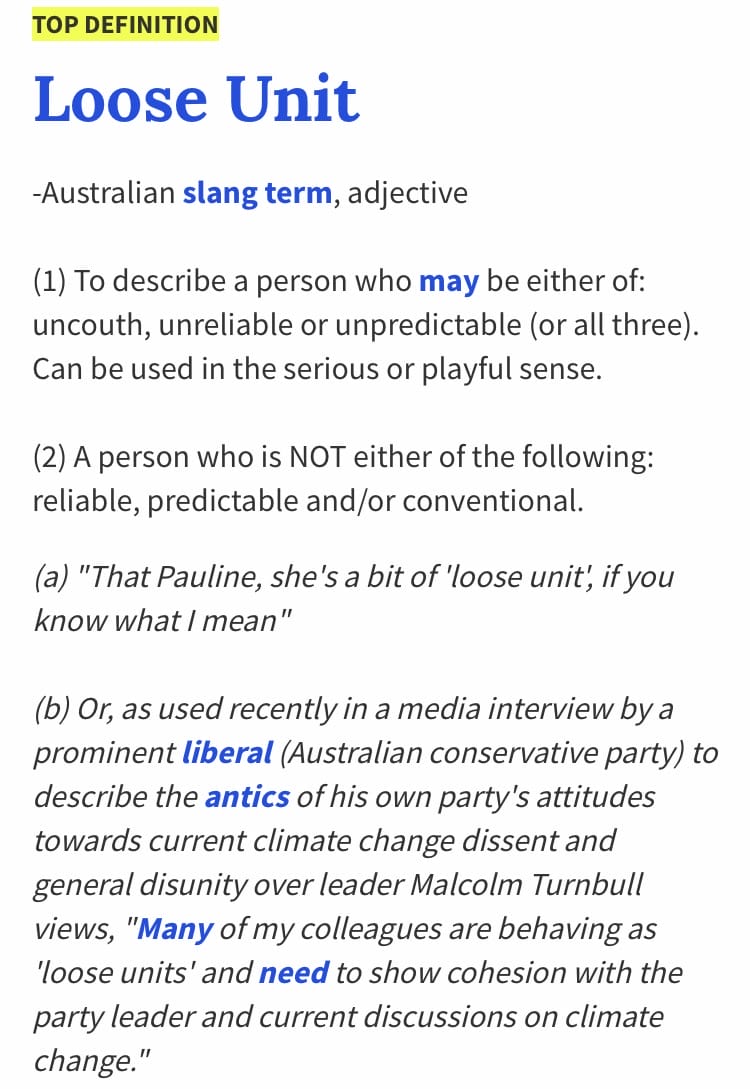 This week's designee became clear on Wednesday during House debate on the budget. This week's Loose Unit is Reprersentive Josiah Patkotak (I – Barrow). During the amendment process, Representative Sara Hannan (D – Juneau) drafted an amendment that would reverse the 28 positions the House Finance Committee approved at the request of Governor Dunleavy for the state take over control of water primacy from the federal government. The issue itself, while complex, is not that loose. It's what Patkotak did that earned him Loose Unit status. The amendment was numbered 77, which put it at the end of the list of 87 amendments. Patkotak was leaving to go Anchorage and would have missed the vote if it stayed at the end. Patkotak, who already got an amendment passed for $50,000 for an ice road, tried to motion to get the amendment brought up sooner so he could vote against it. He was told no by Speaker Louise Stutes (R – Kodiak) because it was not his amendment. So what did he do? He went full Loose Unit and added his name as a co-sponsor to the amendment so he could call it up. Quietly signing on to an amendment you are against so you can try to get it up sooner so you can vote against it. This is hyper loose behavior. Keep in mind, Hannan and him are in the same caucus. One veteran legislator told me they have never seen anything like this. Needless to say, his fellow majority members were not pleased or amused. Classic Loose Unit. Hannan ended up not offering the amendment anyway. Super loose.
If you have a nomination for this week's Loose Unit, or if you have any political news, stories or gossip (or any old pics of politicians or public officials) please email me at jeff@alaskalandmine.com.