The recent racially-motivated lynching threat on Facebook by a man named Russell Holmes, targeted at State Senator David Wilson, should disgust any decent person. One would hope that this behavior would be condemned and disavowed immediately by our elected leaders, but there seems to be a deafening silence. Why are so many willing to ignore such a blatant racist act? Is it because of the individual's Facebook friends list? His political associations? Threats like this should be taken seriously.
This event provides a great opportunity to start a discussion about unacceptable statements and behaviors in our community. Most black people I know have experienced varying degrees of this type of behavior. While we may share our experiences with each other privately, most of us suffer in silence. Sadly, many of these situations are witnessed by other, non-black people who do not help.
Unfortunately, racism and racially insensitive behavior has existed in every workplace I've been part of. Below are several examples from my own professional experience:
Municipality of Anchorage, Department of Public Works
An MOA Director (white)

Example A: I decided to wear blue slacks and a light blue shirt to work. While walking to my office, the MOA director stated, "I see you're wearing your prison garb today."
Example B: The MOA director heard me on the radio and said, "I'm getting tired of hearing you on the radio. I guess they taught you how to speak." (another MOA employee was present)
Example C: When discussing an upcoming meeting with the Anchorage mayor, I complained that I had to meet with the municipal manager first. The MOA director stated, "Maybe they want to check you for guns. You just look like you have a gun." (witnessed by two MOA managers)
Example D: The MOA director called me into his office after reading about black people using different hair products than white people. He wanted to ask me if it were true and stated, "I just want to understand the blacks."

MOA Employee (white)

Example E: While presiding over a safety meeting an employee told me he had a suggestion for a fall protection issue. I said ok, what is it? The employee walked to the front of the room in front of around 30 or so employees and handed me a bag. I opened the bag and there was a black rope tied in a noose. (30 or so witnesses. The supervisor handled the situation appropriately; MOA Employee Relations, not so much)
Working for the MOA was an up and down experience. While most of the people I worked with never made racist statements or insults, they often stood by and said nothing while the comments or actions occurred. I want to thank the supervisor in the noose incident for his quick and decisive action.
The State of Alaska
Attendee at the Governor's Mansion (white)

Example F: While entering the Governor's Mansion to attend an event with a commissioner, another guest asked if the commissioner and I were married. The commissioner explained that we were not, and that I was a deputy director of a State Division. The attendee (a 20-something year old white woman) stated, "Oh, well you people have to stick together." Racism is not going to die with the old.
US Air Force
Wing Commander (white), Elmendorf AFB

Example G: While patrolling the Air Show with four other Airmen (I was a member of the Security Forces/Air Force Police), the Wing Commander stopped to greet us. He shook the first Airman's hand, the second, then the third. When he got to me, he did some high five handshake fist bump thing. I was taken aback but tried not to show it. After this odd and uncomfortable encounter, he stated, "I only do this because the black guys let me." When he left, I was noticeably annoyed. The other Airmen didn't get it and asked what was wrong. I explained that he saw them as Airmen and saw me as a "black guy." They still didn't get it. They thought I was being too sensitive. I guess wanting to be treated the same way as the other Airmen was asking too much.
In Politics
Fundraiser Attendees (white)

Example H: While running for the Anchorage Assembly, I held a joint fundraiser with another Assembly candidate. One of the attendees (a local business owner) stood up and asked, "Are you in good with the black church?" Fortunately, my campaign manager stated that I was running to represent all of East Anchorage, not just the black constituents. He also made it clear that just because I was black didn't mean that I should be asked questions like that. After my campaign manager had finished this explanation, another local business owner yelled, "He's black?" and everyone started laughing.
The examples above are just a few of the incidents that I am willing to share. You may be wondering why I remember those situations. Each of these situations has caused frustration, anger and hurt. Each of these situations brings a whirlwind of emotions because this type of discrimination has been happening since I was a child. Whether it's being searched by the police in front of my home or simply walking in my neighborhood from the age of eleven through adulthood, being told by a teacher that people from my community don't amount to anything, watching through the fence as people from other communities drive to the YMCA in the neighborhood which I lived – that none of us could afford to go to – or knowing people like me were not welcomed to swim at the Mallory Pool in Hampton, Virginia.  It all comes back.
It can be very frustrating when others dismiss the reality of life in the United States. The cold reality is that my two sons and two daughters have been, and will continue to be exposed to this type of treatment for the rest of their lives. My 10-year-old son already has his own "war stories." My oldest daughter had her first "war story" at 5 years old. I've lived my life with purpose. I've served my country and my community. I've provided my family with a great life and have tried to give back as much as I can. The cold reality is no matter what I do, I will always be "some black guy."
When these situations occur, I am placed in a tough spot. Do I report it? Do I say something to the individual when it happens? Do I simply look past it and move on?
When situations like this are reported it places every workplace into a state of disarray. Some people will say things like "he's being too sensitive," or "everyone gets teased at work," or "that's just how Employee A is." In my experience the accused individual receives some type of write up and continues to work. In the rare event that the individual is suspended, they return to work and you are now expected to continue your working relationship with that person. This creates an uncomfortable situation. Other workers might avoid interactions with you because you're "too sensitive" or tell you how sorry they are. They explain to you why they are not racist and tell you about their black grandkids, cousins, nephews, nieces, or friends. The workers I appreciate are the ones who don't change, they continue your relationship the same as before the incident.
If I say something after a racist statement is made it will likely be in anger. Then I am the "angry black man" or a woman in my position would be the "angry head shaking black woman." Most of us want to avoid this stereotype so we try to never appear angry about anything, even if it's justified.
The "let it go and move on" approach is the worst. Letting it go just empowers the offender and the statements often get worse. Then, others see that this behavior isn't punished and then they began doing the same thing. Now you're the "cool black person." Things get out of control and you must hear every ridiculous black joke, comment, or "black people question" folks may have. Here's some advice: if you have a question about black people, just Google it!
I know that writing these things will make some people uncomfortable and defensive, and others will lash out. I know that some of you will read this and start asking questions, either to others or just to yourself, about "black on black" violence, black fathers not being in the home, and all the other normal talking points. To all of you I ask, why does any of that change your behavior?
I am not seeking your sympathy. I am asking that when you see and/or hear racism, please speak up. Make it clear that it isn't ok. Threatening a State Senator, or anyone for that matter, with an "old fashioned nigger lynching" is not ok.
I will not be silent, will you?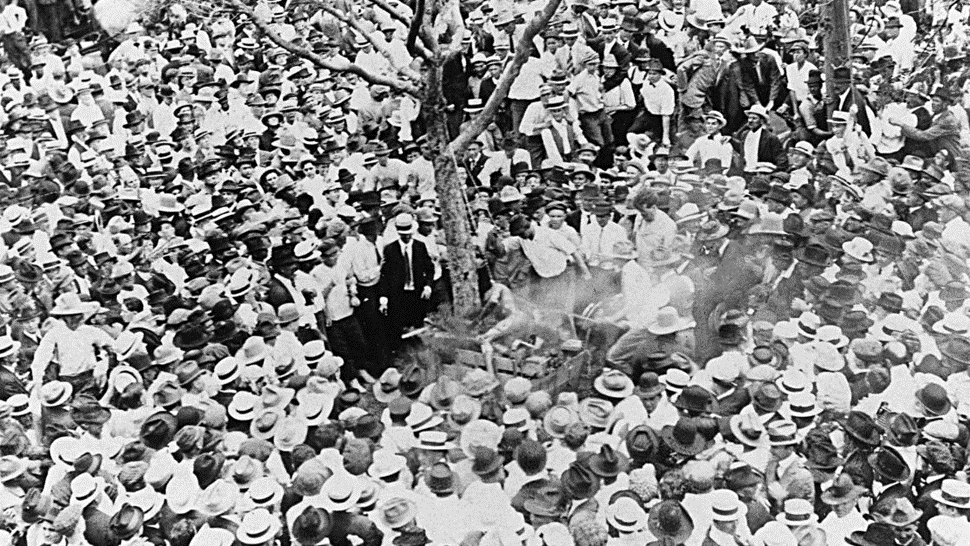 Terre Gales is an Air Force veteran and former police police officer in Arizona. He has worked at the Municipality of Anchorage and State of Alaska. He ran for the Anchorage Assembly in 2016.