Welcome to this edition of the Alaska Stalker, a lighthearted round up of the best and worst of Alaska's social media landscape.
***
If you enjoy the Alaska Stalker, please consider supporting working moms like me by sending in hot tips, screencaps, overheards, and spotted ins. You can reach me at akstalker@alaskalandmine.com. As always, thanks for reading.
***
Mary Peltola has been the talk of Alaska all week. Lots of symbolism here. Mary won the historic congressional election on her birthday: her 49th year in the 49th state. She will fill the late Congressman Don Young's House seat, which he held for 49 years. Which means the seat will return to a Democrat after… you guessed it… 49 years. Mary's mom and dad were friends of Don Young in Ft. Yukon in the 60s, and they campaigned for Don Young when he first ran for Congress in his own special election. The best part? Mary's mother was pregnant with her at the time. So, technically Mary campaigned for Don Young's special election 50 years ago. 🤯 This is all so Alaska and I love it.
***
It was a lovefest on Alaska Twitter.
***
There was endless congratulations from elected officials and local politicos.
***
Lots of smiling faces.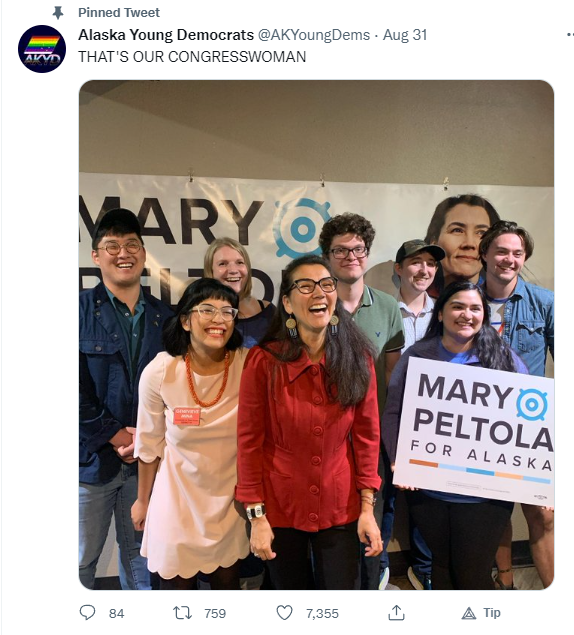 ***
Some fangirling.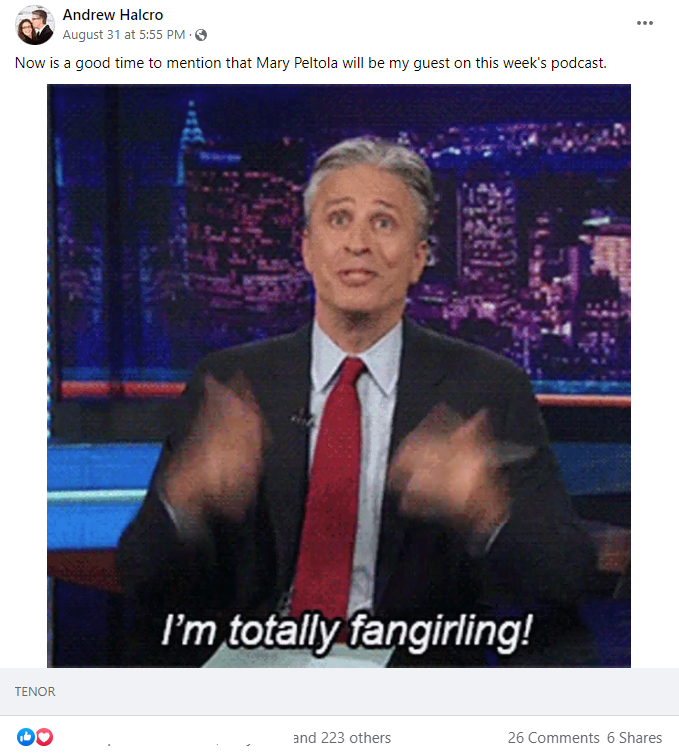 ***
Some disbelief it was even real.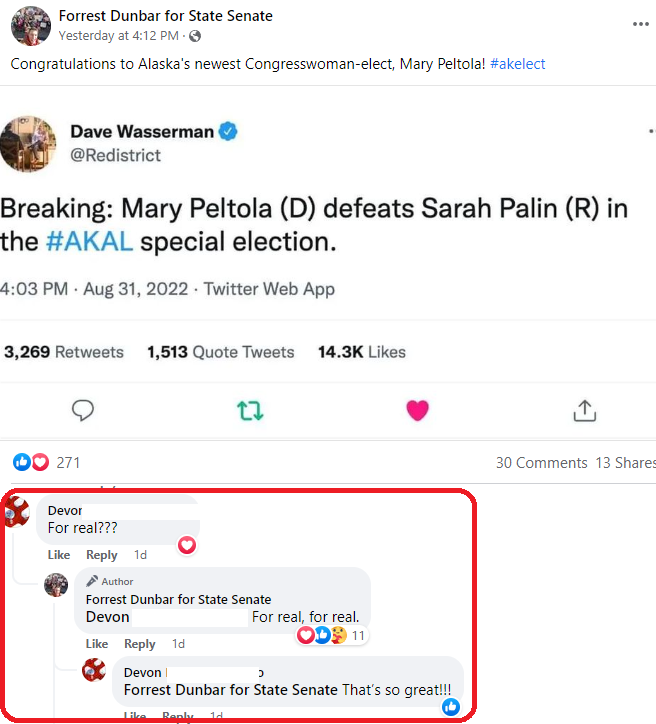 ***
And, predictably, some tears.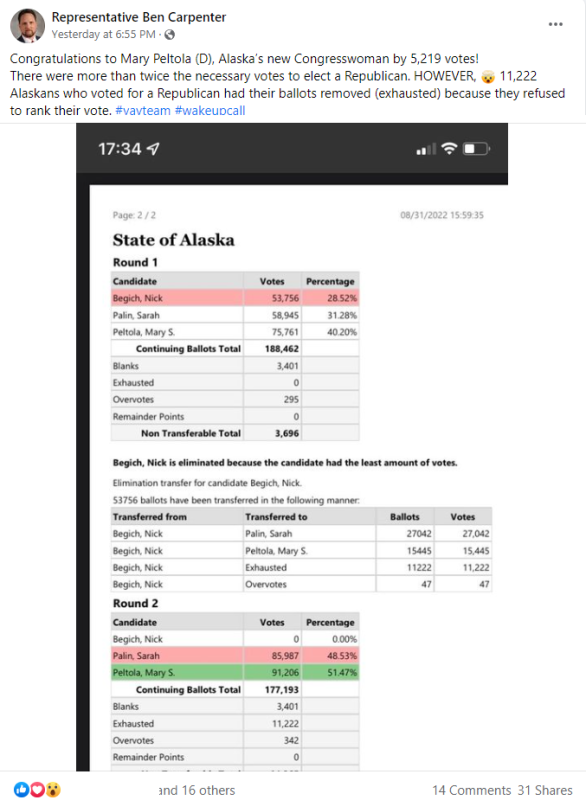 ***
PLEASE GO AWAY.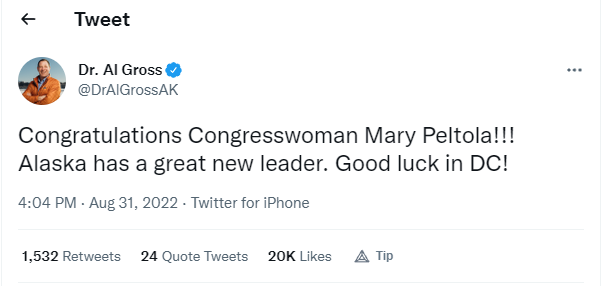 ***
It appears Nick Begich is going with the same strategy as the special election: tout rank the red and try to get Sarah Palin to drop out of the race. I'm not sure what's harder: getting Republicans to vote to win or getting Sarah Palin to drop out after calling her a quitter for the past 5 months. Good luck, Nick!

***
Sarah is going with a different approach — cozying up to her new bestie, Mary Peltola, and promoting girl power. ✊❤️ Posting her private text exchange with Mary was pretty bold if you ask me… 👀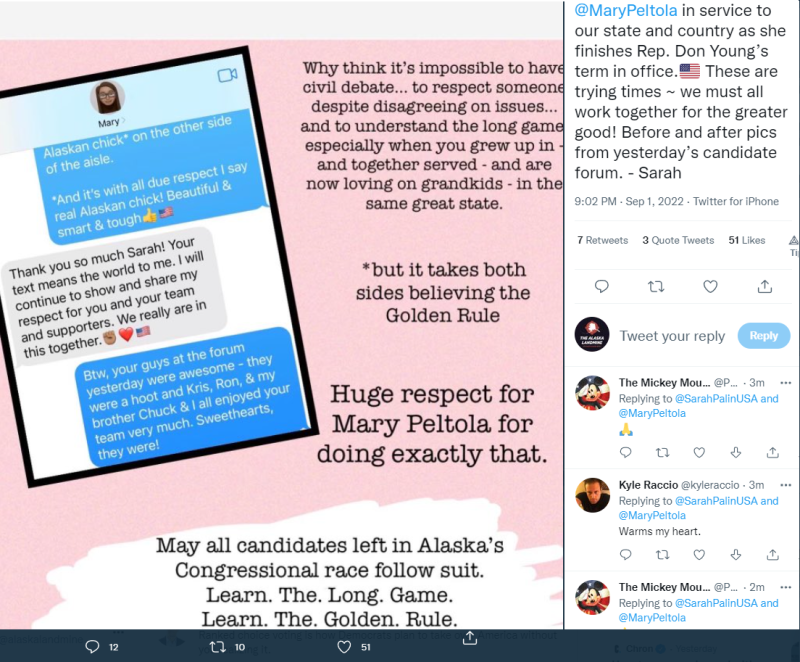 ***
It appears Peltola is on board with Palin. SO MUCH GIRL POWER in this race.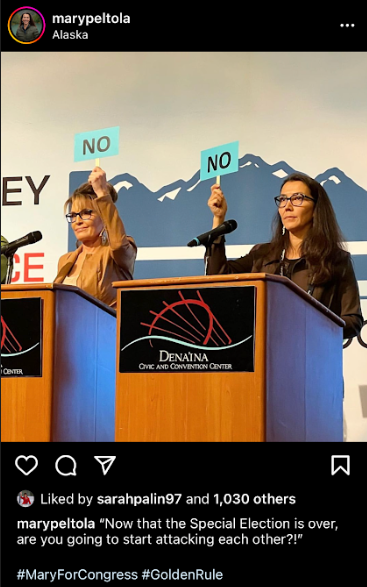 ***
I guess some girls missed the golden rule memo.

***
Congratulations to Mary Peltola for this historic win. As for her guilty pleasure — her secret is safe with me. 🤫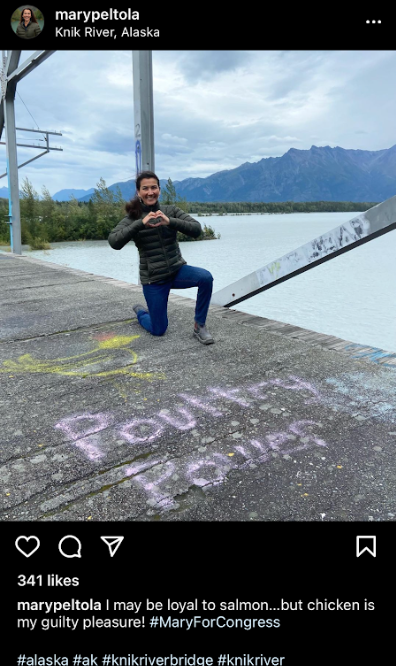 ***
Everyone's been talking about Mary Peltola's big win over Sarah Palin. Except Sen. Robb Myers. I'm not really into boxing, so I couldn't tell you who he's talking about. 🙃

***
Back to the races. Les Gara just wants to debate, but Big Mike and Charlie aren't having it.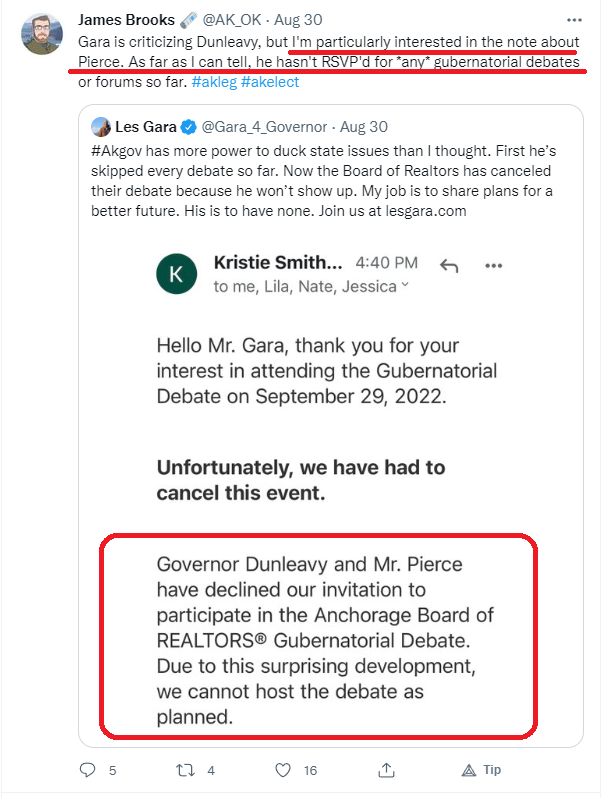 ***
Where is Charlie anyway??? Facebook says he's at the State Fair. Nope, just Edie. He says he's going on vacation. It's like Charlie disappeared into thin air to, you know, focus on his gubernatorial race.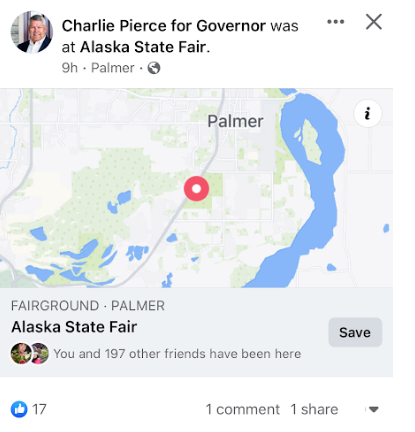 ***
OH MY GAWDDD. Boost. That's one way to put it.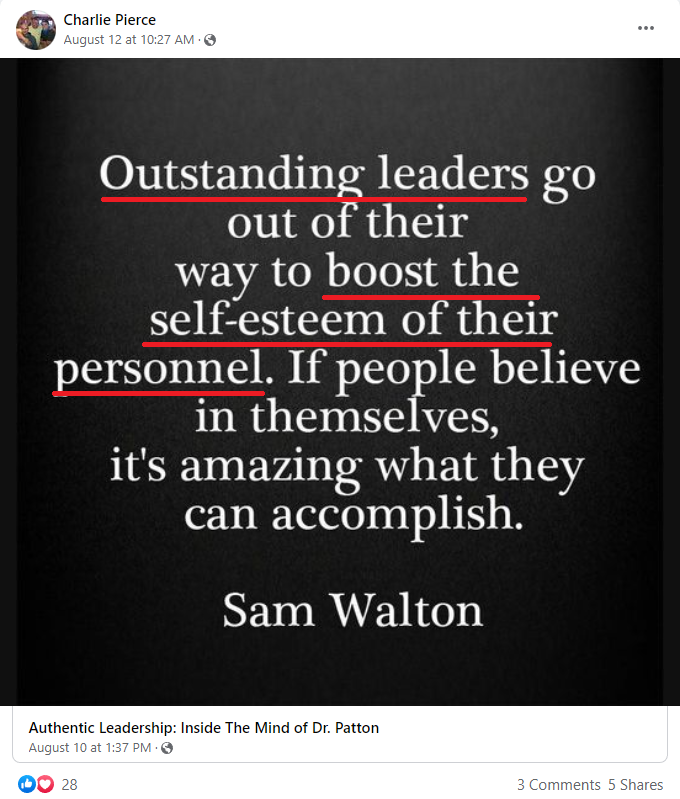 ***
Meanwhile over in the Walker campaign… Lock her up! Lock her up!
***
🚨BREAKING🚨 Governor Dunleavy has purchased some new outerwear. His Copper River Fleece was looking a bit tired. The Sitka Men's Campaigning Jacket in Optifade is designed to be durable, packable, and most of all, adaptable to changing oil prices. This jacket delivers plenty of votes, and is perfect for a day spent dodging debates or glad-handing at the Alaska State Fair.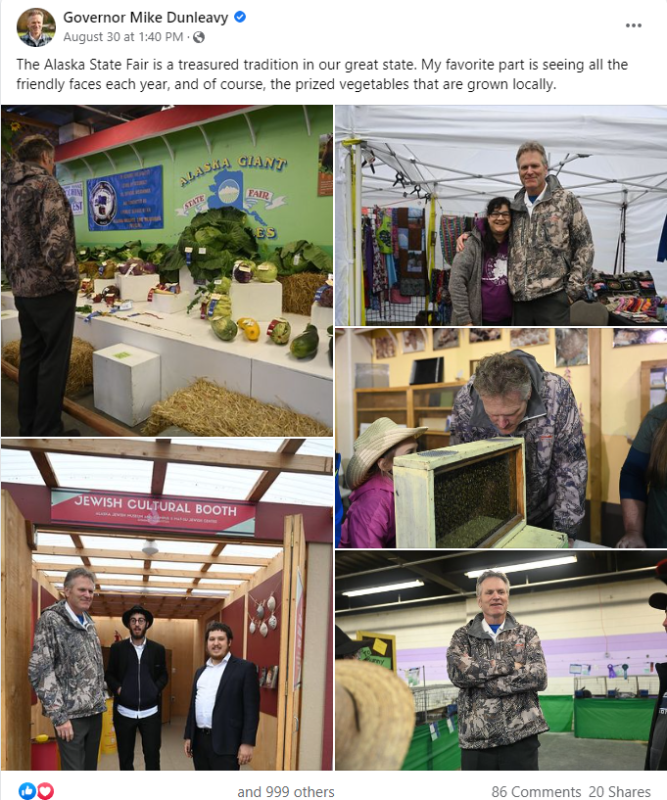 ***
Uh oh. It has come to my attention that… Well you can see for yourself. Why the change of heart on Sitka Wear, Governor? It's been a long two years, but the Stalker never forgets. Like many of us, maybe Big Mike has given up on ANWR and decided to spend his PFD early. That triple XL isn't cheap.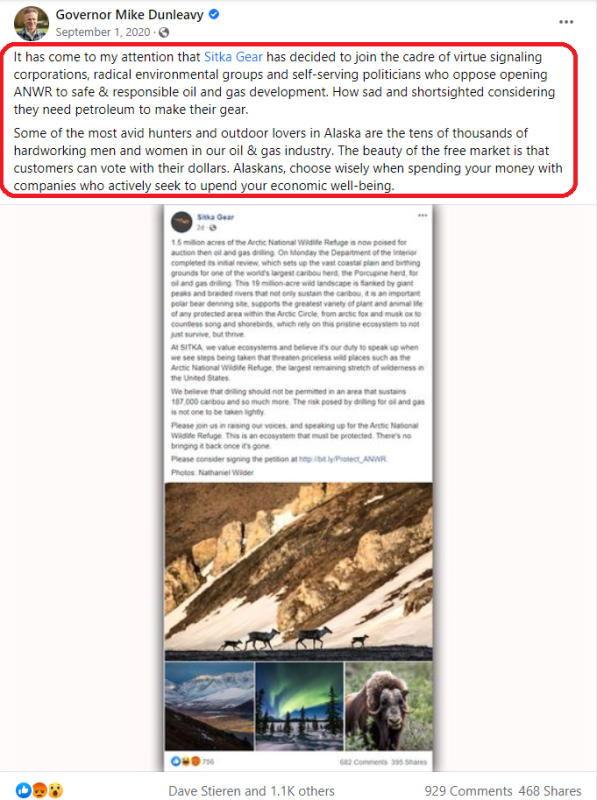 ***
There were a LOT of politicos spotted at the Alaska State Fair over the past couple weeks: Rep. Ken McCarty, Sen. Shelley Hughes, Gov. Bill Walker, Gov. Mike Dunleavy, Rep. Sarah Vance, Rep. Calvin Schrage, Former Gov. Sarah Palin, Sen. Lisa Murkowski, Nick Begich, Edie Grunwald, Les Gara wandering around alone and many, many more.
Oh, I almost forgot about Team Kelly. Wait, is that Buzz or Tshibaka? It's been over two weeks – are they really not going to do a last name rebrand?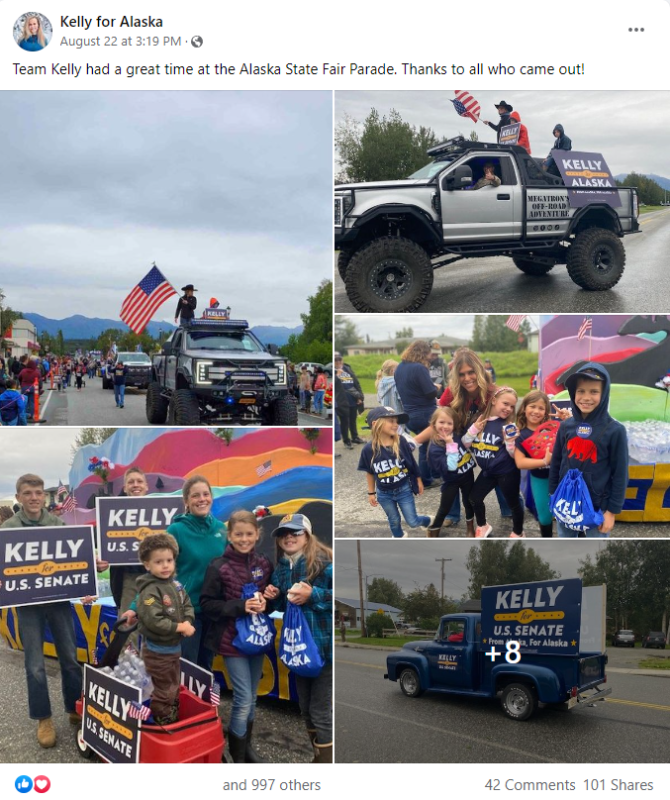 ***
There's nothing better than a good fair button. If you squint, you can actually see three people in this photo. 👶🍼🤰 Congratulations to the growing Schrage family!!! Hop on over to Calvin's social media page to see the full announcement.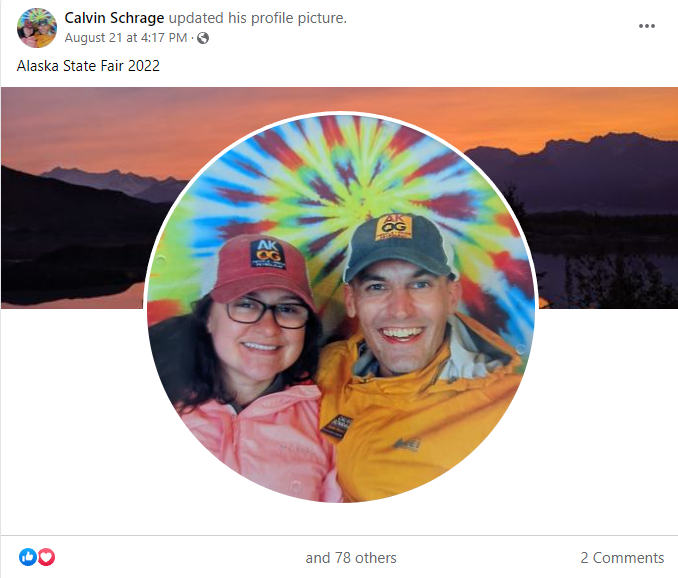 ***
House candidate Stanley Wright one upped Calvin and chose the correct, or should I say "right" fair button background. #laserbackgroundforlife

***
Another favorite Alaska event, the Alaska Greek Festival, was also a hotbed of political activity. Check out this Rep. Neal Foster sighting!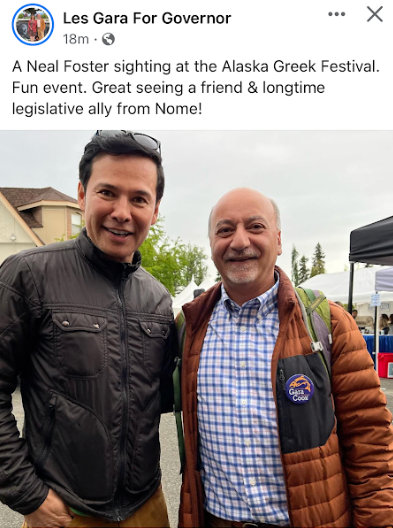 ***
Who would have guessed some of Rep. Harriet Drummond's favorite people include Acting DNR Commissioner Akis Gialopsos and Lt. Gov. Kevin Meyer! I guess it's only Republican women she doesn't get along with…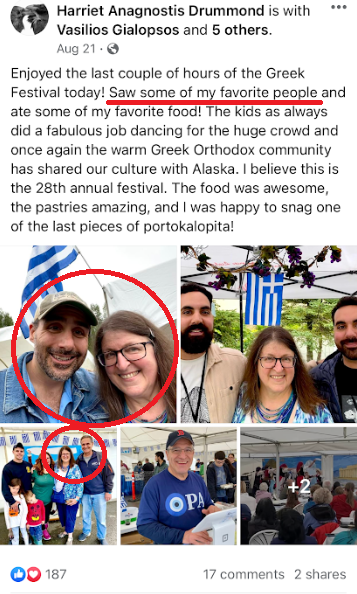 ***
Not sure I'll be purchasing my carrots from the Alaska Hmong New Year Celebration any time soon. They look like they cost an arm and part of a leg! 😉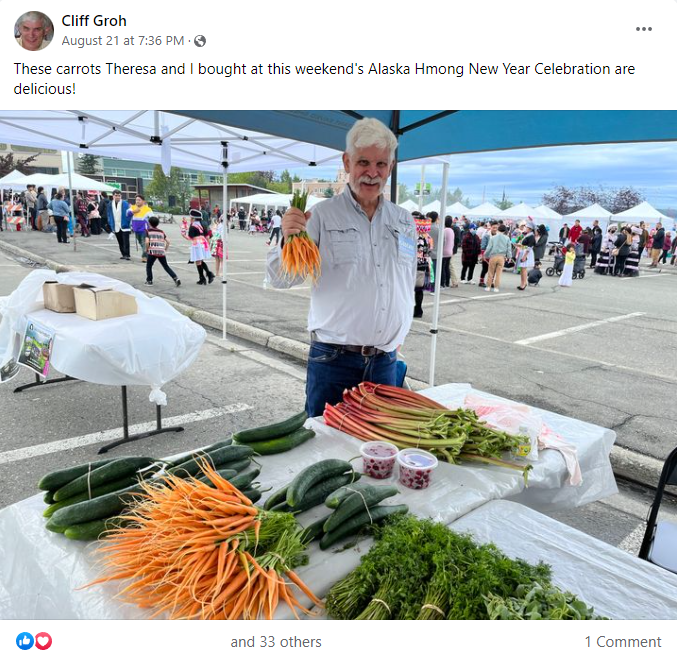 ***
Let's do quick campaign sign check in. I have questions. Did Löki just leave her campaign calling card in the middle of some lupines and walk away, or is she trying to achieve the often imitated but never duplicated Caroline Storm campaign aesthetic?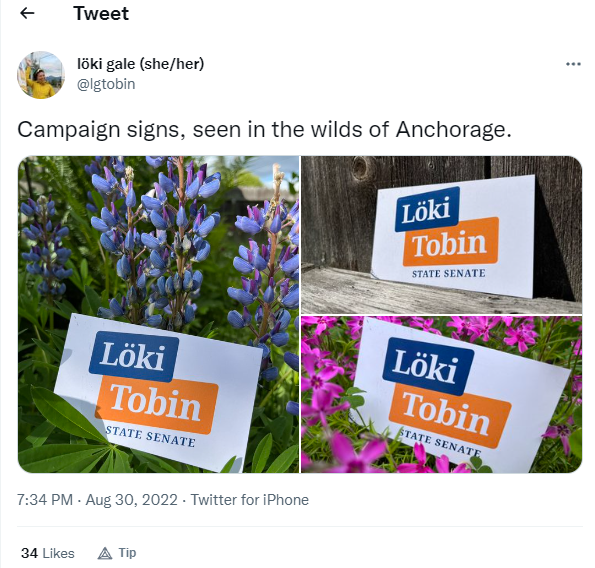 ***
Jamie Allard's signs are being vandalized so frequently she's put out an APB to report any suspicious activity. Can we all just agree that signs on all sides – literally everyone's signs – keep getting vandalized and that is bad? This shouldn't be a controversial opinion.

***
Sometimes signs go missing and it isn't the work of hooligans. Bless Kelly Merrick for giving us the gift of a campaign sign holiday! Bad for my column; good for my soul. Any ideas on how to get this to catch on?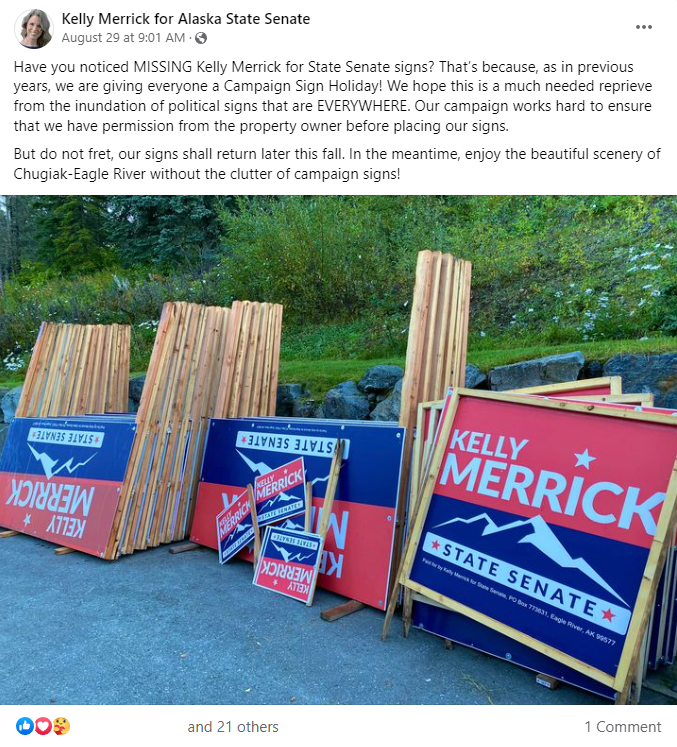 ***
I thought Rep. Sarah Vance had the "best" campaign event on lock: pistols and a potluck on Patriot Day. Where is this event? At the local gun range, natch. Pew, pew. 🔫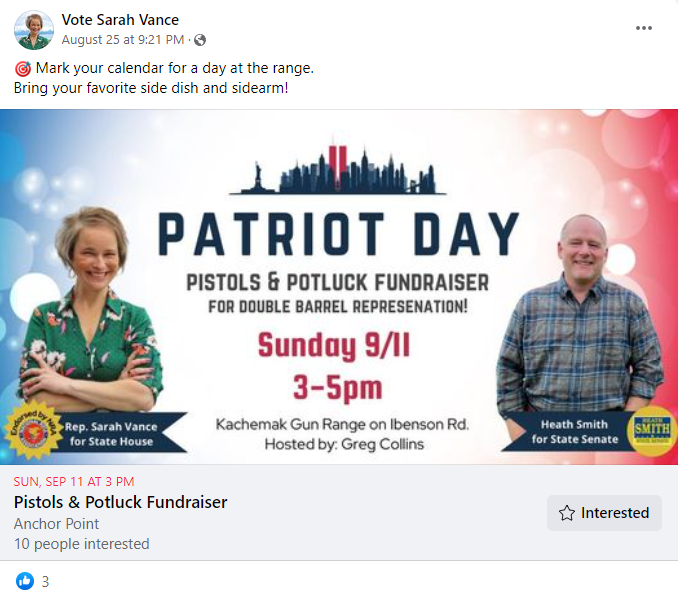 ***
Until I saw Van Lawrence's "Meet Van Down By The River (and help him get to Juneau)" fundraiser flyer. This is hysterical. 🤣🤣🤣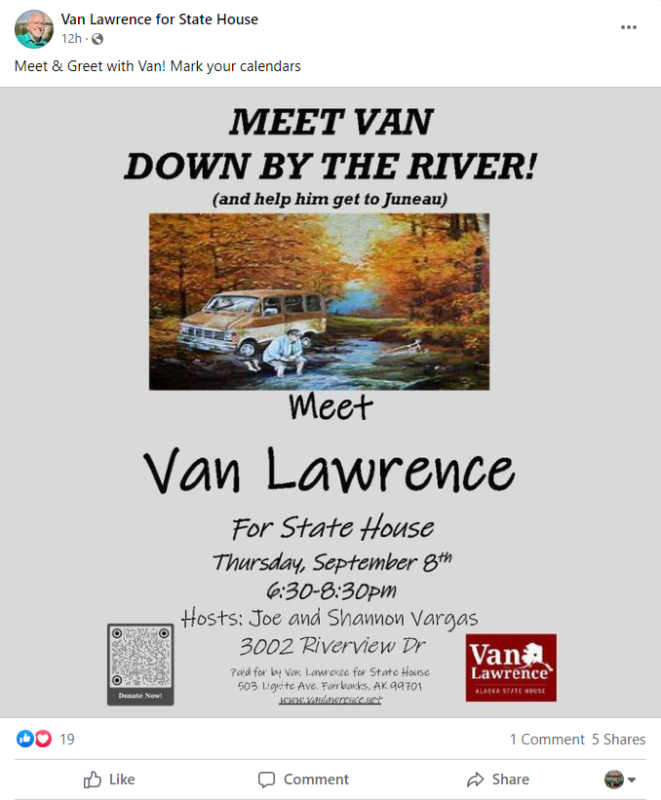 ***
It's never too late to consider a different career path. After the primary election, Sen. Roger Holland seems to be exploring his options.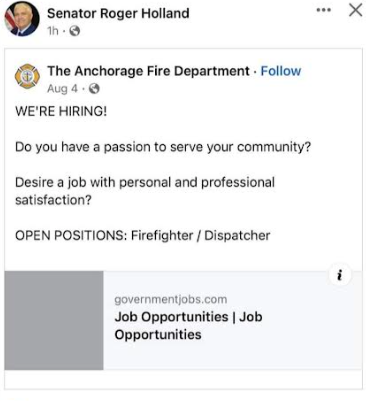 ***
Fashion on the campaign trail never disappoints. Jennie Armstrong is matching her campaign lit to her lip.
***
Can someone remind Senator Elvi that sharing is caring? Poor guy!
Now that it's raining more than ever
Know that we'll still have each other
You can't stand under my umbrella
You can't stand under my umbrella—ella—ella, eh, eh, eh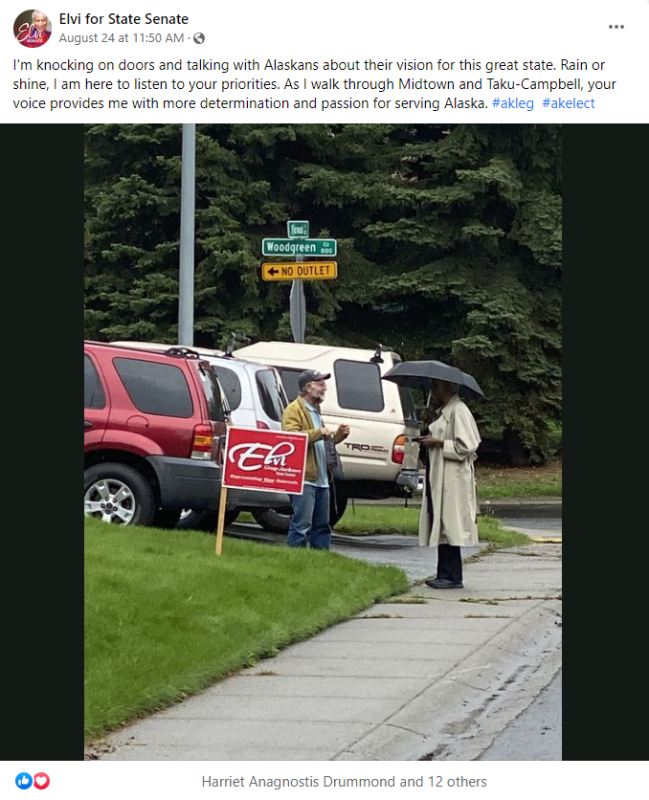 \
***
Who is this gorgeous boi? Chonks for Cronk.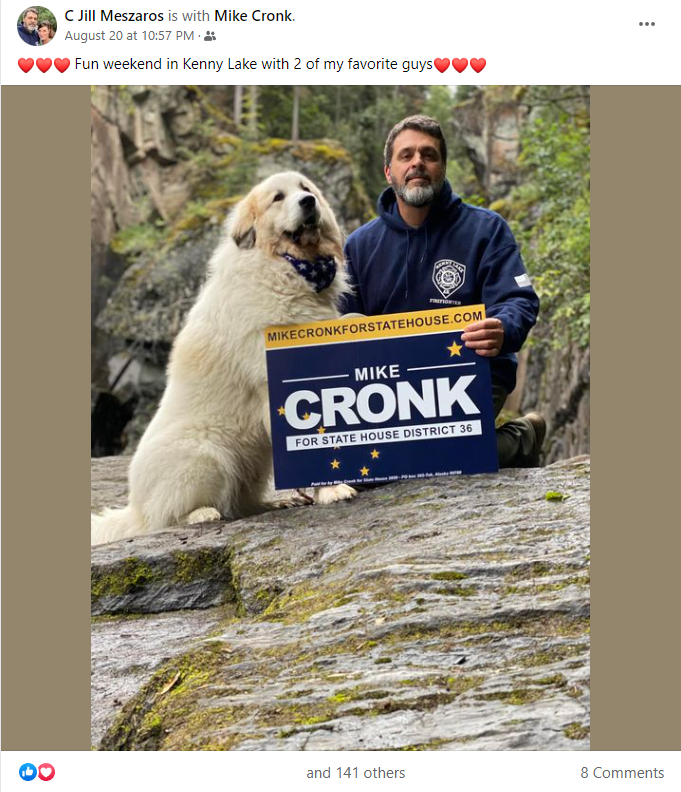 ***
I will never pass up an opportunity to celebrate Rep. Geran Tarr's toots. 🥳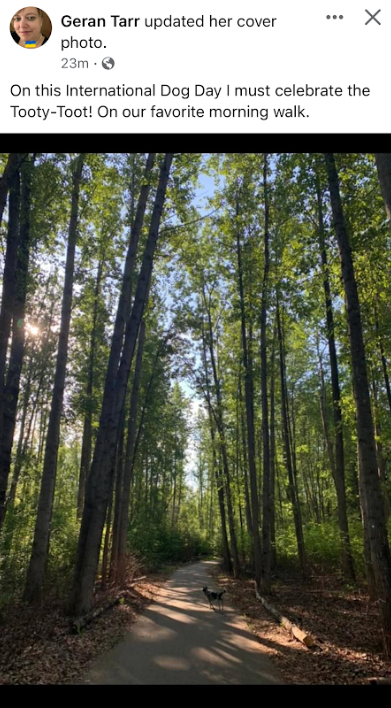 ***
Did you see the hot gos on Twitter this week? Former House candidate and political gadfly, Chris Dimond, called Rep. Sara Rasmussen vodka Barbie and insinuated she's having an affair with my boss after Sara posted an anti-Walker comment.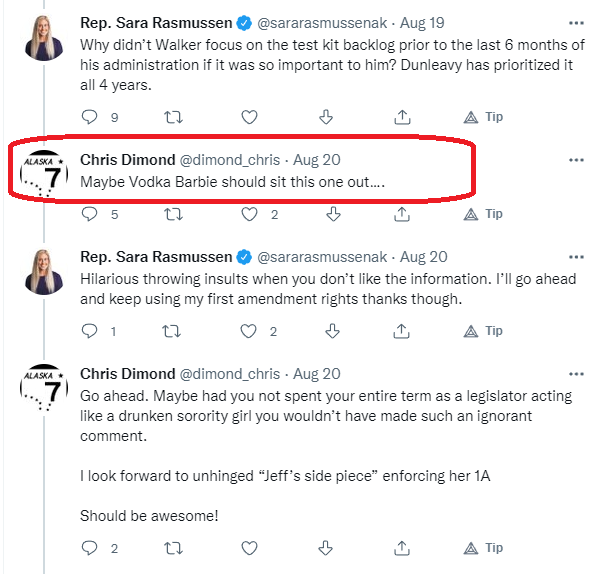 ***
After several folks came to Sara's defense, Chris issued one of the worst non-apologies I've ever seen. Oh wait, he didn't even apologize to Sara at all. He just apologized to his buddies for using the gendered word Barbie, and then proceeded to call Sara a drunken idiot lying shitty legislator. Now that is LOOSE.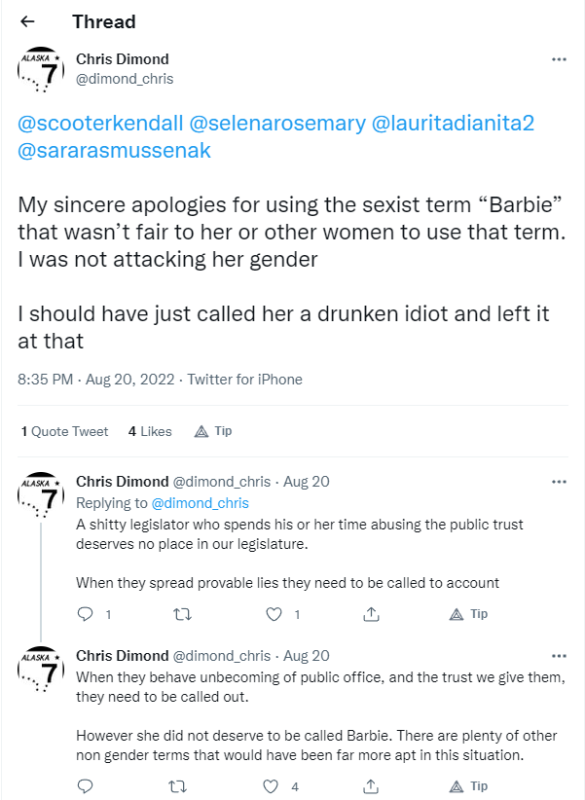 ***
Yikes! Lisa Murkowski might want to stealth edit this ad ASAP. #thebestpeople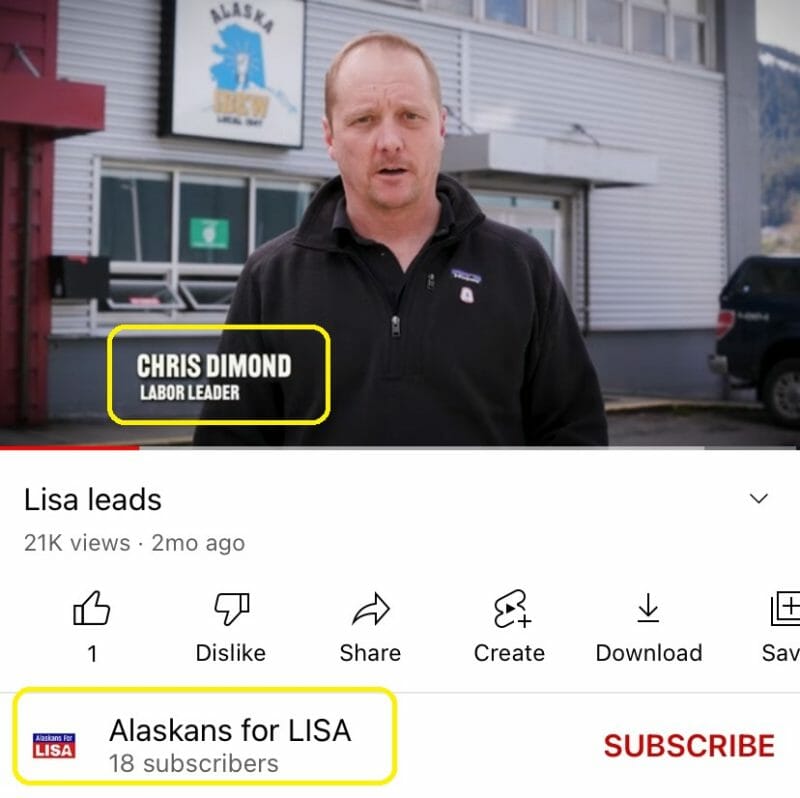 ***
Usually I reserve the best door knock of the week for critters, but this week's winner is nature. 🌈🌈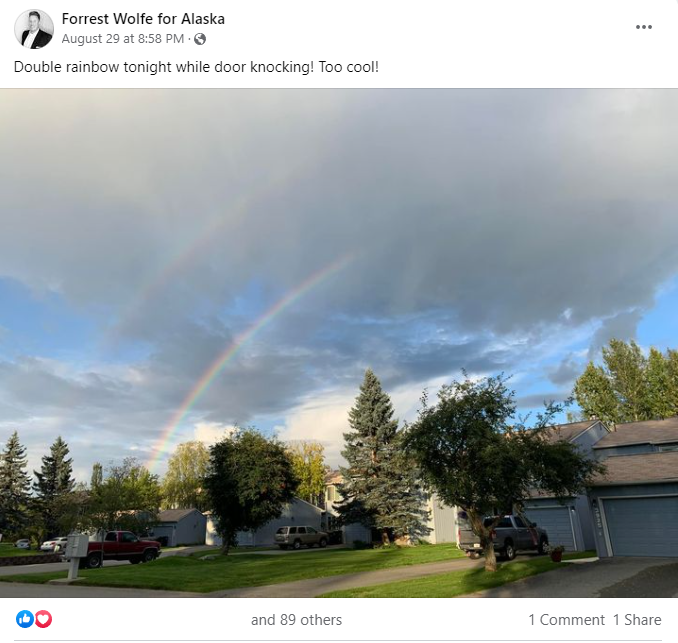 ***
I must be getting old because I am totally lost. WUT?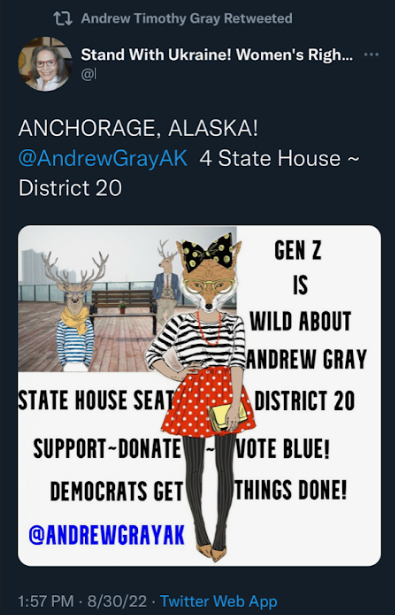 ***
Don't make me choose between armless Cliff Groh and Lyn "I eat mousse" Franks. They are Stalker content machines.
***
This was Rodney Dials actual cover photo for a hot minute. It's gone now, but the internet is forever. It's so bad it's glorious.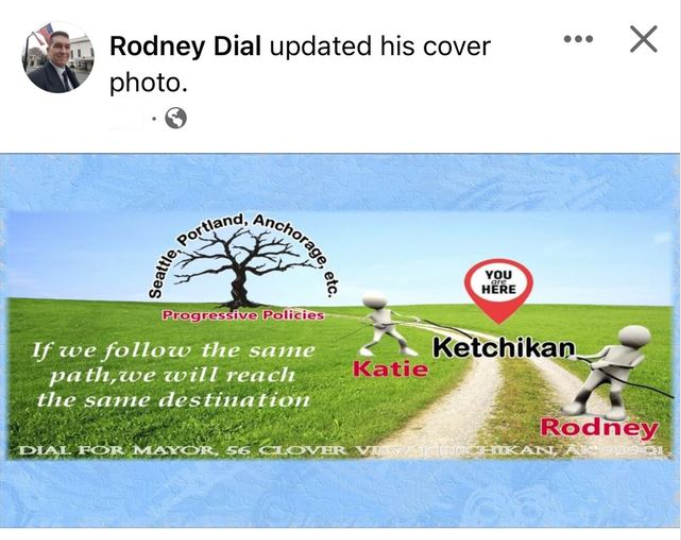 ***
Spotted in South Anchorage: Cathy Giessel with hedge trimmers chopping branches around her big sign on Upper Huffman.
***
Spotted at the Alaska State Fair: Bill "Wielechowki" winning for his Sweet Raspberry Mead, and Sen. David Wilson winning for his honey.
***
Spotted at Alaska Airline's booth at the Alaska State Fair: LORA REINBOLD!!! She shook the Alaska Airlines employee's hand as she left. Who knows what was said.
***
Overheard on the Peninsula: Good Time Charlies got shut down forever twice this week."
***
Overheard on Andrew Halcro's podcast: Andrew Halcro and former Anchorage Mayor Ethan Berkowitz discussing Alaska Family Council's Jim Minnery's penis size. 🥴
***
Spotted at the Alaska Airlines lounge: former Senate President Gene Therriault.
***
Overheard in Anchorage: "I wonder how much money it would take for Chris Bye to team up with JT and NSYNC for a campaign slogan: Just rank BYE BYE BYE!"
***
Overheard: "The only person more mad than Sarah Palin right now is Ron Duguay."
***
Spotted at Sarah Palin's victory defeat party: Rep. David Eastman.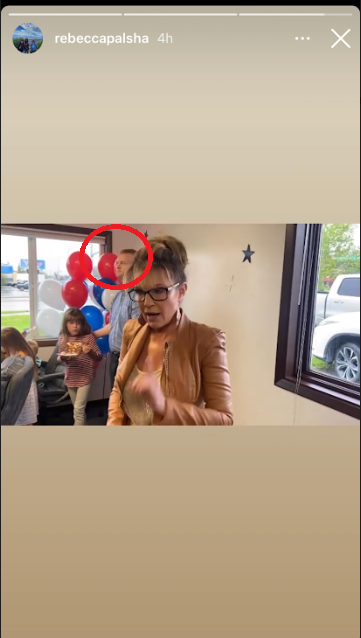 ***
The Alaska Stalker was born and raised in Alaska. She lives bear free in South Anchorage with her husband and three kids five and under. She is not Jeff Landfield.