Welcome to this week's edition of the Alaska Stalker, a lighthearted roundup of the best and worst of Alaska's social media landscape and political gossip.
***
If you enjoy the Alaska Stalker, please consider supporting working moms like me by sending in hot tips, overheards, and spotted ins. You can reach me at akstalker@alaskalandmine.com. As always, thanks for reading.
***
Southcentral Alaska has begun the inevitable slide into winter. The first hint was this termination dust photo posted earlier this week by prolific Alaska oil and gas blogger, Brad Keithley.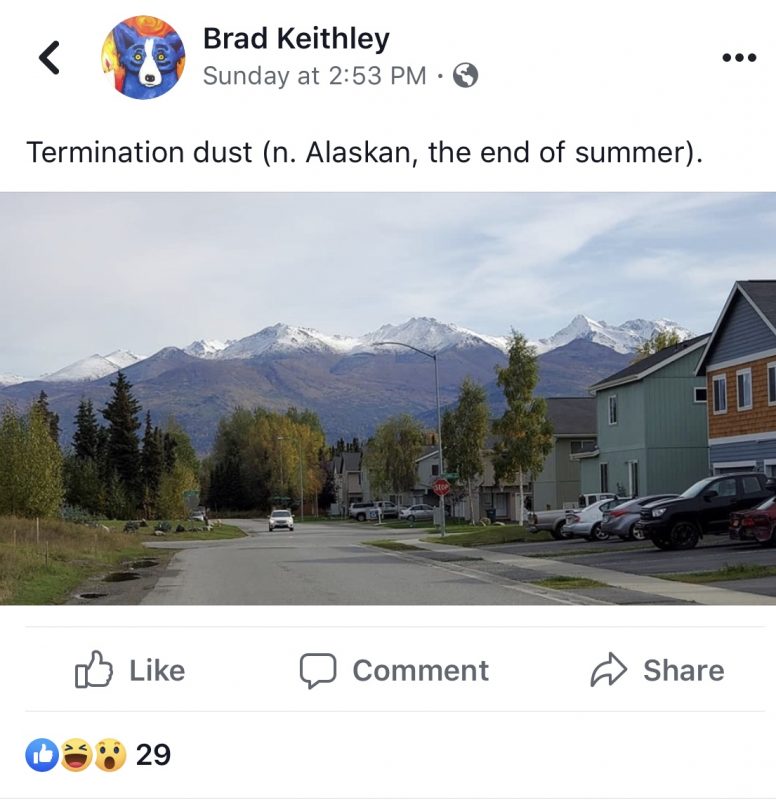 ***
Followed by a wicked hail storm on Wednesday.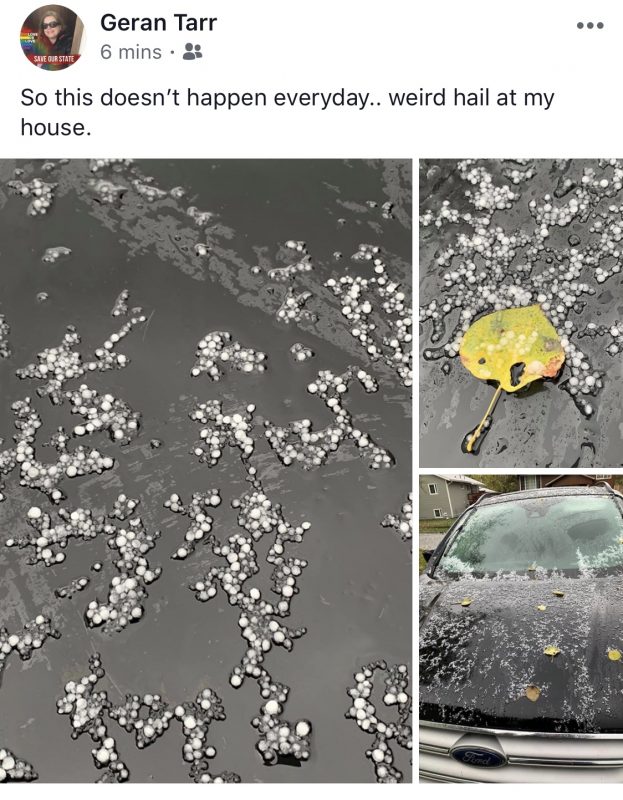 ***
Rep. Johnson's prediction proved to be correct: I woke up to frost on the grass this morning. And just like that, winter was here.

***
Assemblymember Christopher Constant doesn't seem too happy about the changing seasons in local establishments. Perhaps a ban on selling holiday related goods in retail stores is next?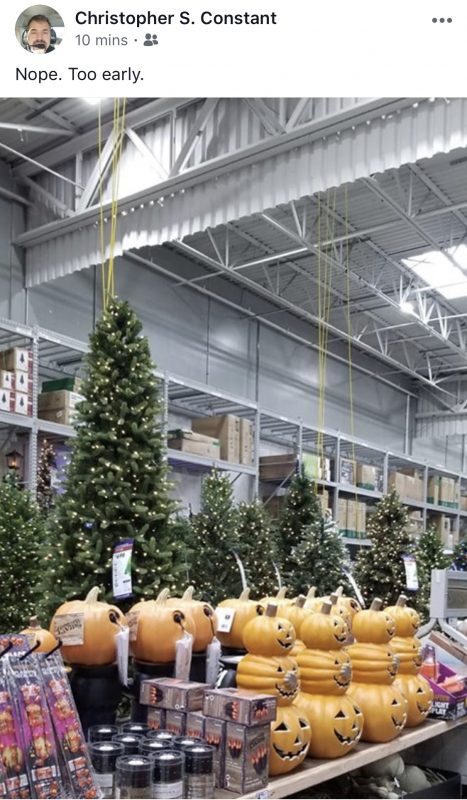 ***
Chris, maybe you spoke too soon. Here's a Christmas light display that you and 40,000 of your closest friends are sure to enjoy!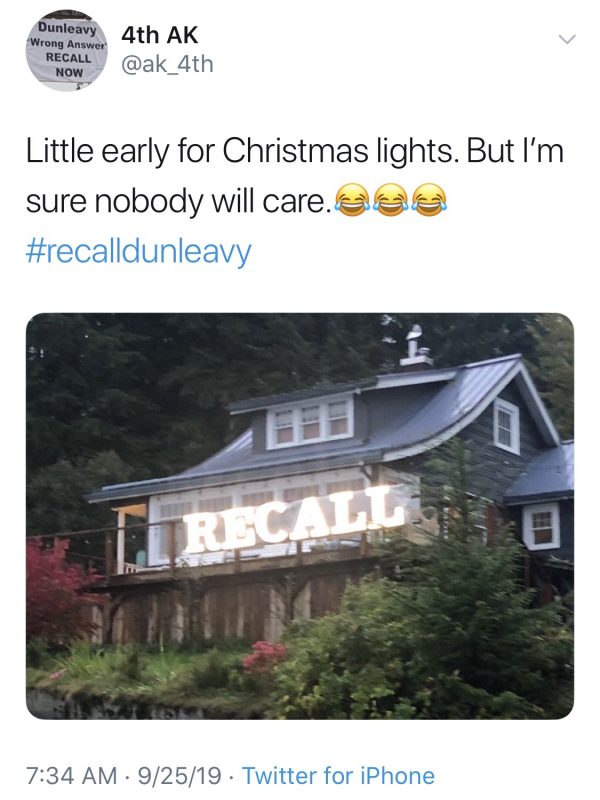 ***
I feel bad for Chris; he's been called some really nasty stuff this week. As the de facto face of Anchorage's recent plastic bag ban, he's been put through the ringer. Unfortunately, the content is just too good to ignore, so we'll be piling on. ?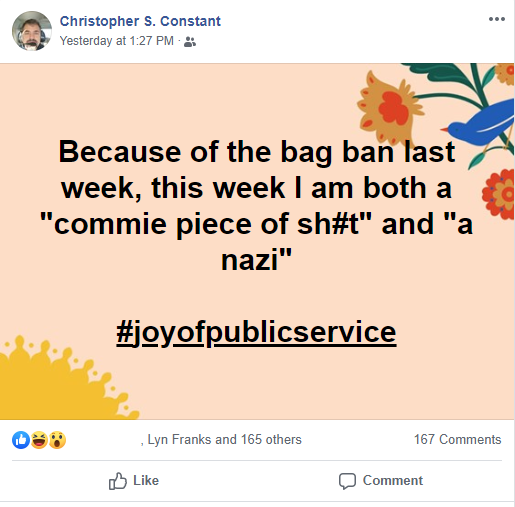 ***
Someone actually mailed all the Assemblymembers plastic bags. Hilarious!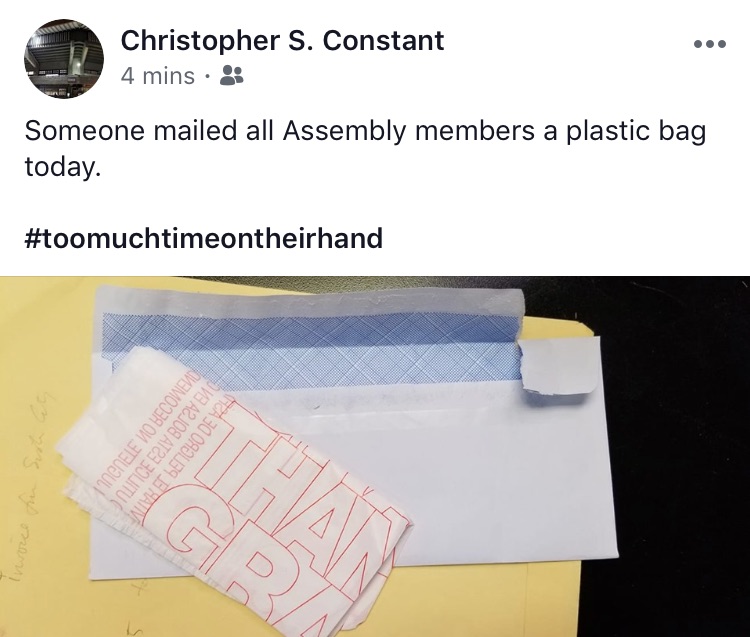 ***
Wait a minute, I know someone who bought a surplus of those 'Thank You' plastic bags off Amazon. Andy, was this you?!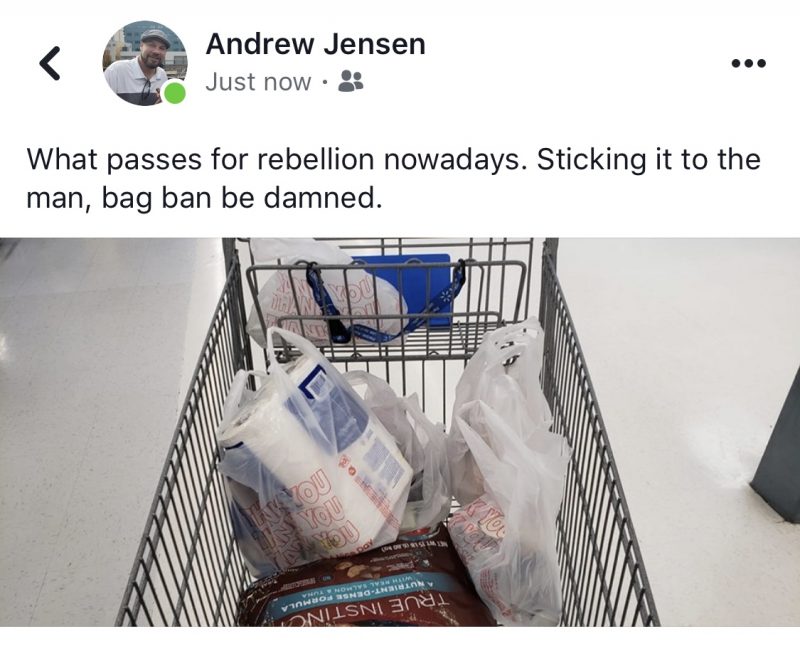 ***
Staff to Sen. Shelley Hughes, Buddy Whitt, posted an in-store plastic bag ban life hack. And, it's legal!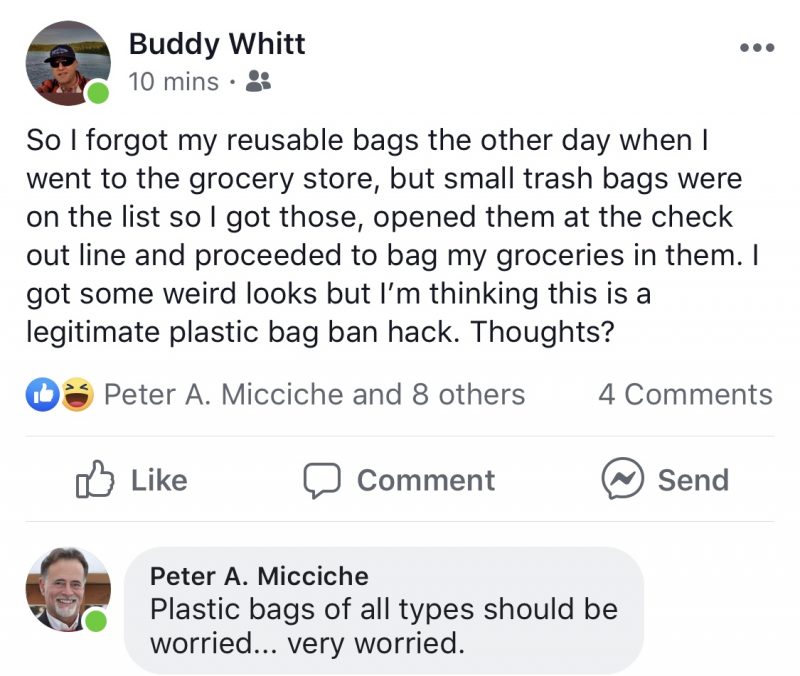 ***
Rep. Sara Rasmussen supports a man's right to choose.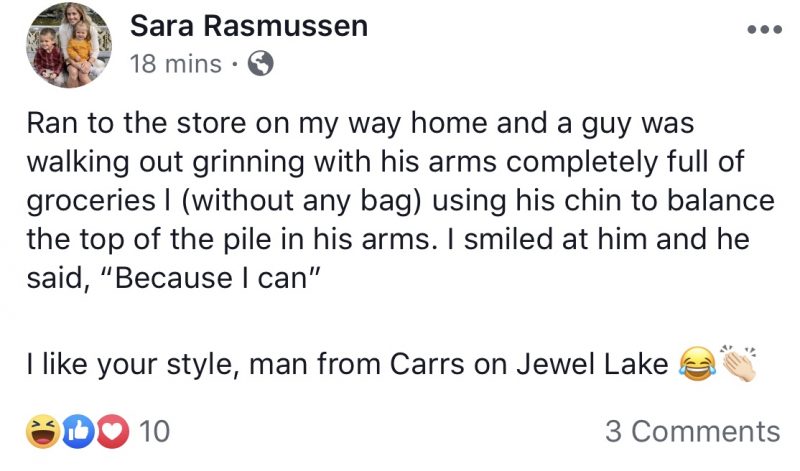 ***
Pretty sure editor of the Alaska Star, Matt Tunseth, is going to win Alaska's Entrepreneur of the Year award. Why hasn't anyone thought of this before? ?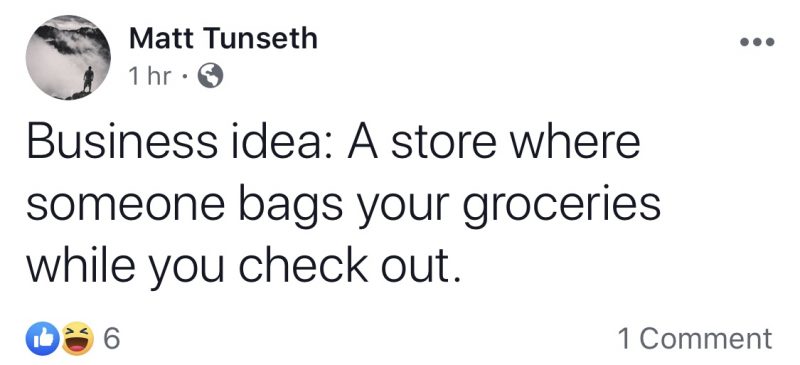 ***
Folks are still getting used to the $0.10 per paper bag charge that was imposed by the Assembly to "encourage shoppers to buy reusable shopping bags, rather than just use paper instead of plastic." While the plastic bag ban has been met mostly with shrugs and resigned acceptance, the paper bag fee (and the reason for it) seems to have met more resistance. And then everyone realized their fast food orders would be subject to the $0.10 per bag fee. That didn't go over well. At all. "In some cases, bringing your own bag is impractical, like at a drive-thru window. That's an area where we'll look at it again," Constant told KTUU on Friday. I knew Chris recently took up cycling, but I had no idea his backpedaling game was so strong. ??? I'm curious to see what else gets rolled back in the weeks to come.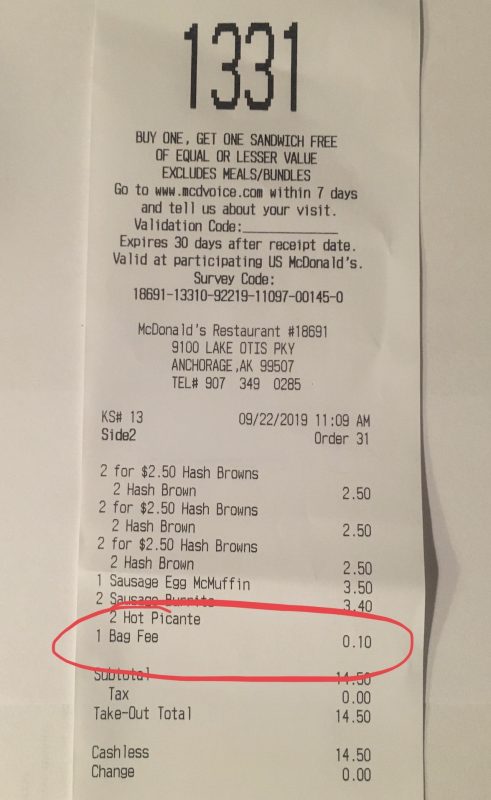 ***
As you may have heard, Senate Republicans rejected Rep. Laddie Shaw's Senate appointment. Rep. Sarah Vance posted this handy cheat sheet as to how the "private" vote was split. One tipster reported a legislator said they "shed some tears" when they first heard the news.

***
Recently ousted retired Chief of Staff to Gov. Dunleavy, Tuckerman Babcock, wrote a blistering editorial in the ADN rebuking Sen. President Cathy Giessel's no vote against Laddie. Titled, "On the arrogance of senators," it's pretty brutal. Tuckerman shared the link on his Facebook page and paid for it to be a sponsored ad. However, he also copy/pasted the entire editorial into the comments so that people who wanted to read his op-ed could get around ADN's paywall. Really, Tuckerman??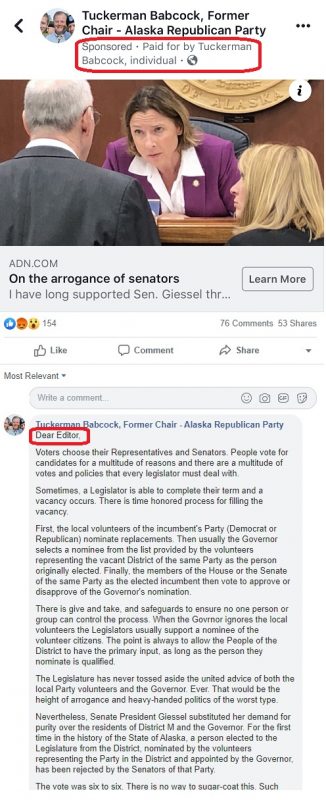 ***
Editor of The Midnight Sun, Matt Buxton, screencapped this epic press release mishap. How embarrassing for them. ?

***
Amy's gonna Amy. ?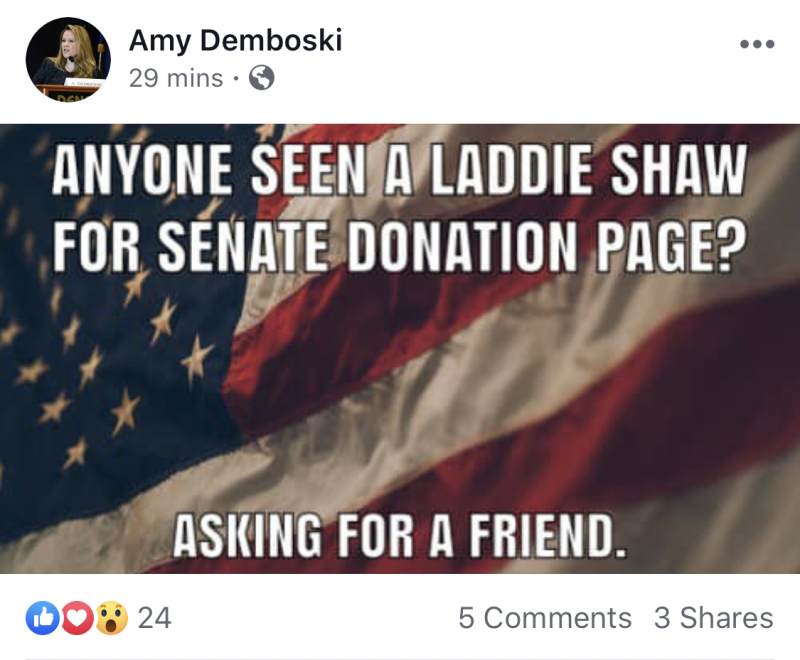 ***
But the real "winner" through out this whole mess is the Recall Cathy Giessel Facebook page. It has sprung back to life with dozens of new likes, memes, and a ton of engagement.
***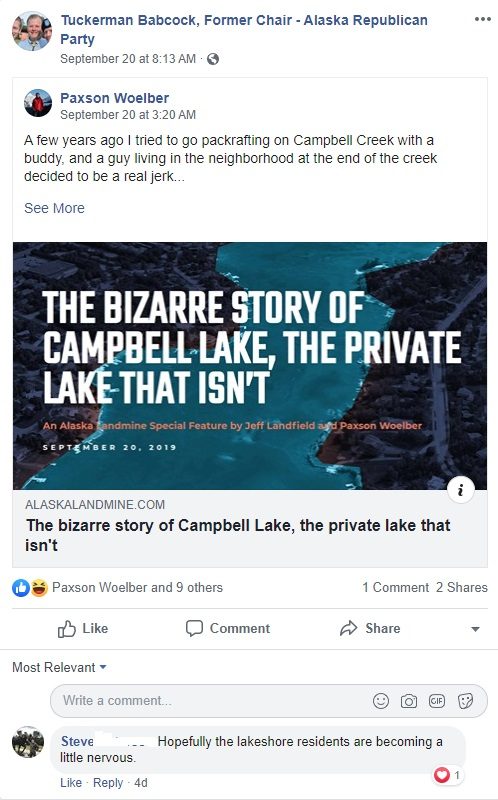 ***
With over 8,000 shares and counting, the article has gone viral. One commenter remarked, "When there was "Valley Trash" I felt left out. Now I can be "Riff-Raff." And thus the Campbell Lake Riff-Rafters movement was born. The article even sparked a Facebook Event: Storm Campbell Lake, They Can't Stop All of Us, which has since been taken down.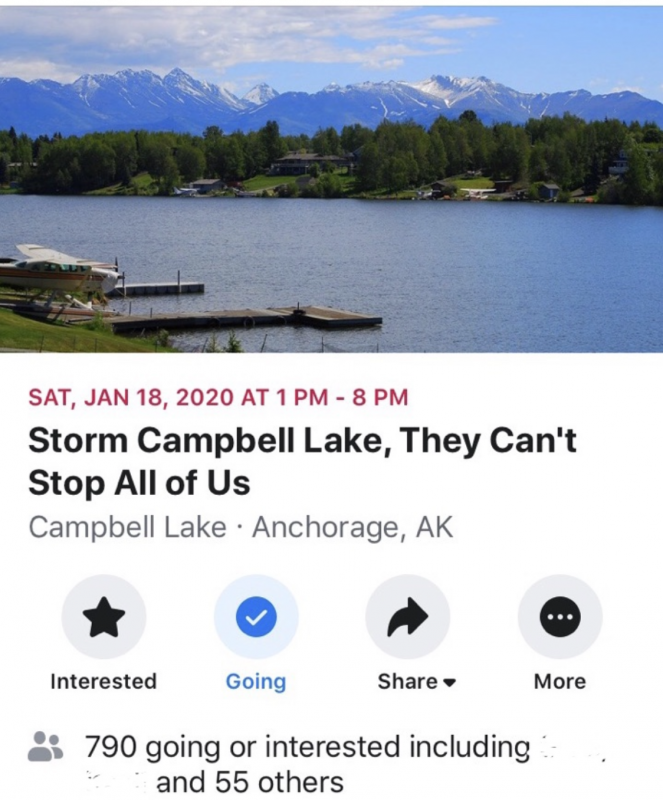 ***
FYI: Candidate for Anchorage Assembly, Jamie Allard, might still go anyway.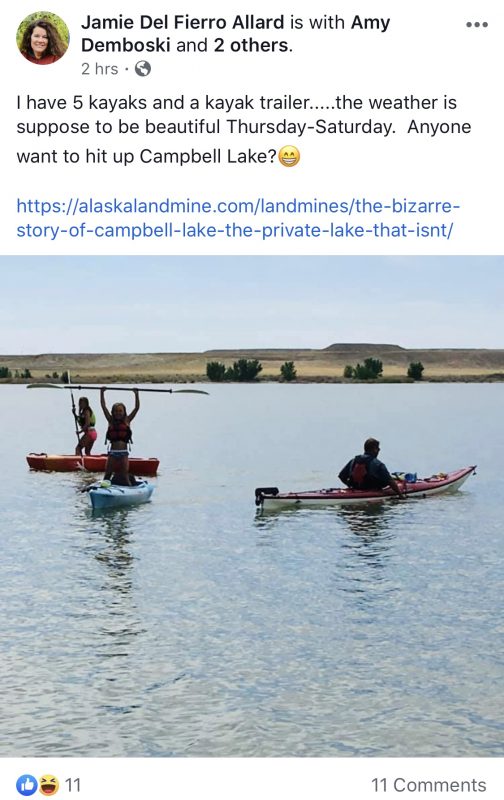 ***
All the Campbell Lake drama made me remember this ADN article from 2017, introducing Alaska's then 15 freshman legislators. I wonder if Nat should ask Sen. von Imhof for a follow up. I think her answer may have changed some. ?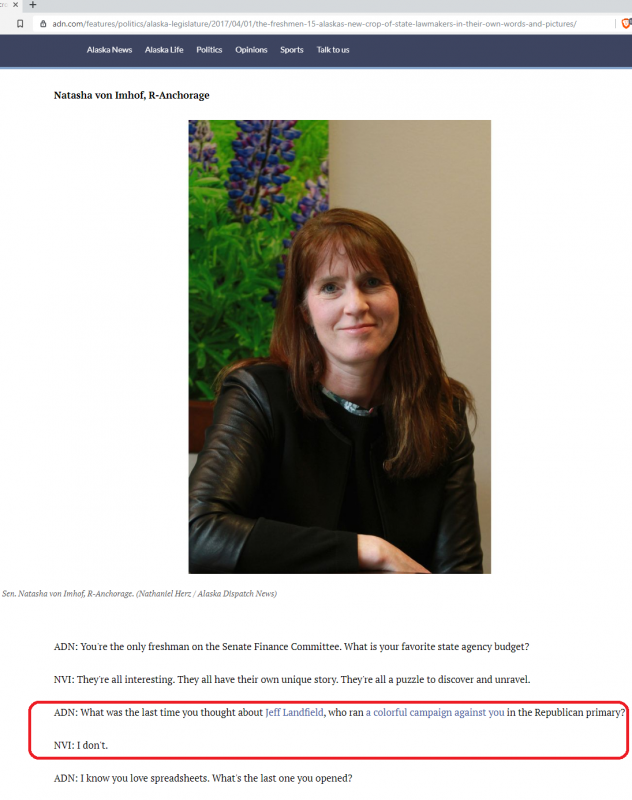 ***
Congressman Don Young performed some important work this week by honoring local Willow furry hero Niko with the K-9 Medal of Courage. Good dog, Niko! ?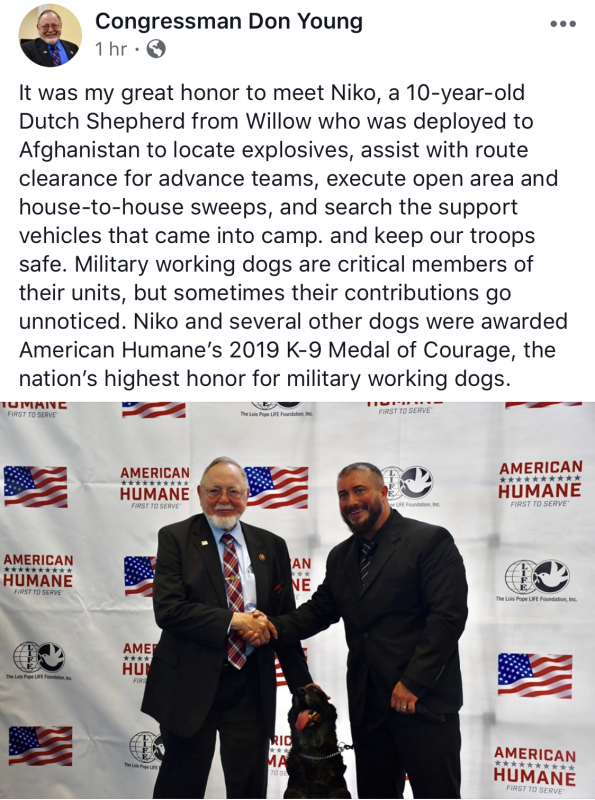 ***
Meanwhile congressional candidate, Alyse Galvin, continues to set herself apart from Congressman Young in every possible way. I have to give it to Alyse; she is fearless. Not many people would choose to run against Don Young twice, much less rock in public what appears to be an Eleanor Roosevelt inspired cartwheel hat, but it might just be a lace doily glued to some cardboard.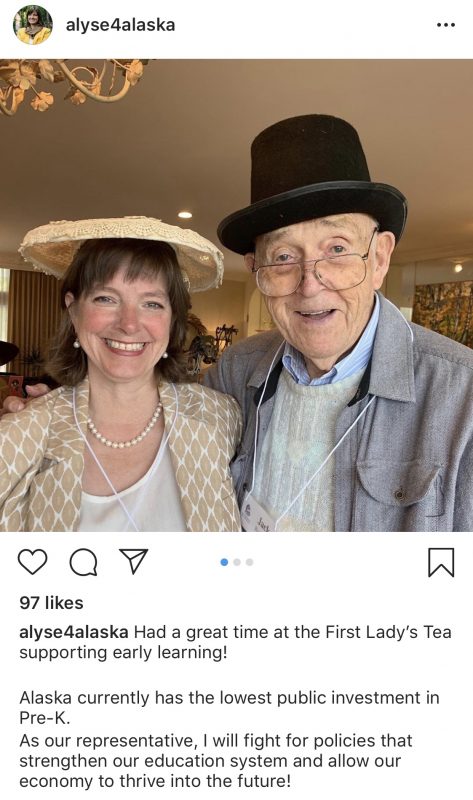 ***
Do Alyse and Rep. Jennifer Johnston have the same hat guy? ??? Jennifer should take tips from President and CEO of AOGA, Kara Moriarty. Kara, that fascinator is next level. ??‍♀️?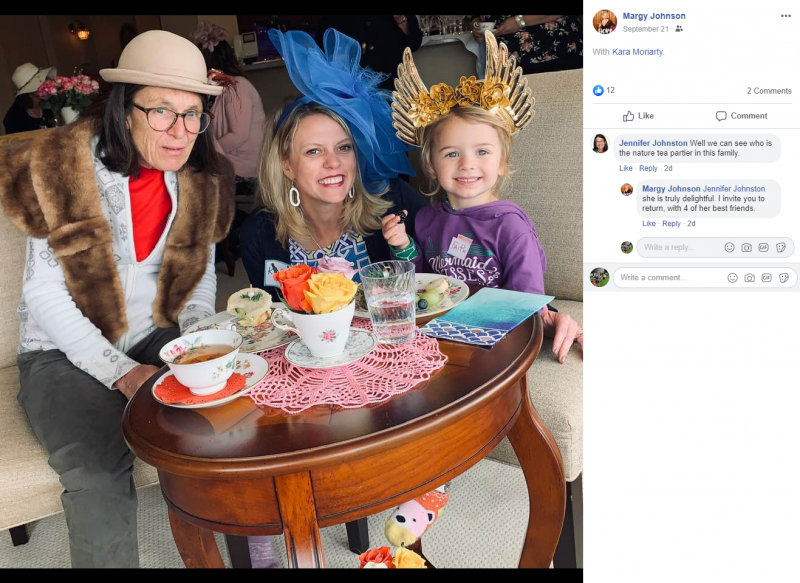 ***
After taking an appropriate amount of time off post election, Former Governor Bill Walker is reengaging with Alaska politics. Don't miss his sit-down conversation with John Tracy. Several politicos are already slated to attend.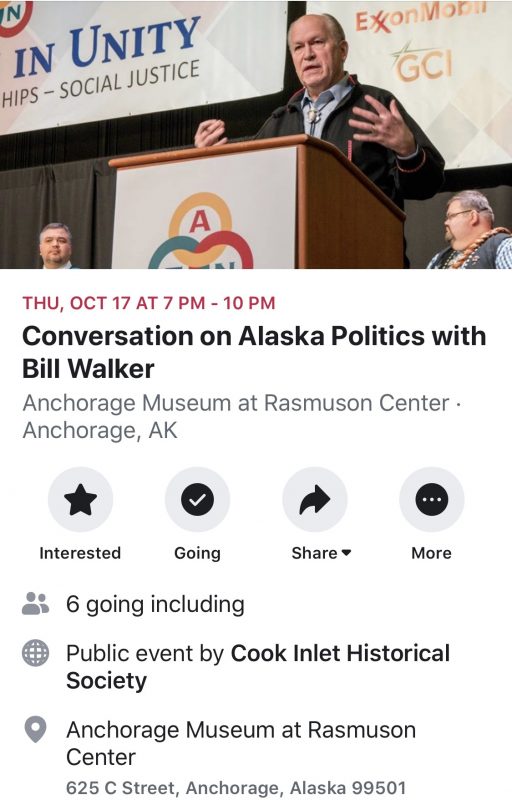 ***
Former Governor Sean Parnell isn't doing a lot of public speaking engagements these days. But he's sure eating good!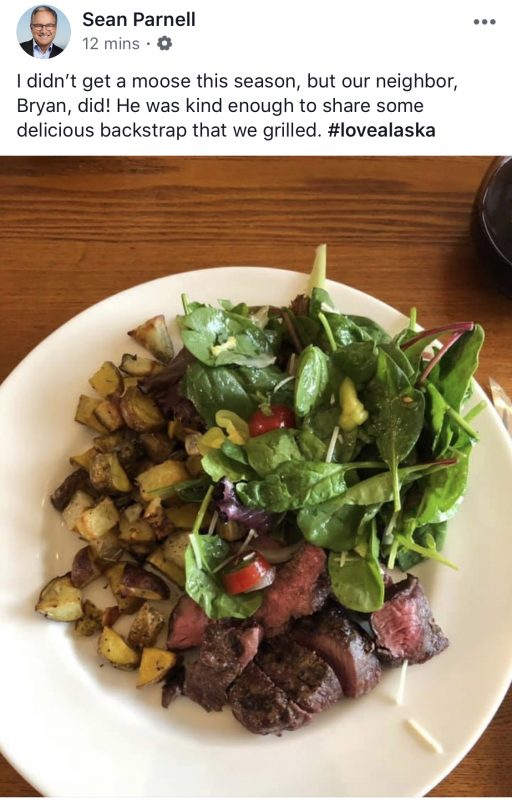 ***
Speaking of eating good, I'm pretty jealous of Sen. Scott Kawasaki right now. Hope he enjoyed his double double, animal style.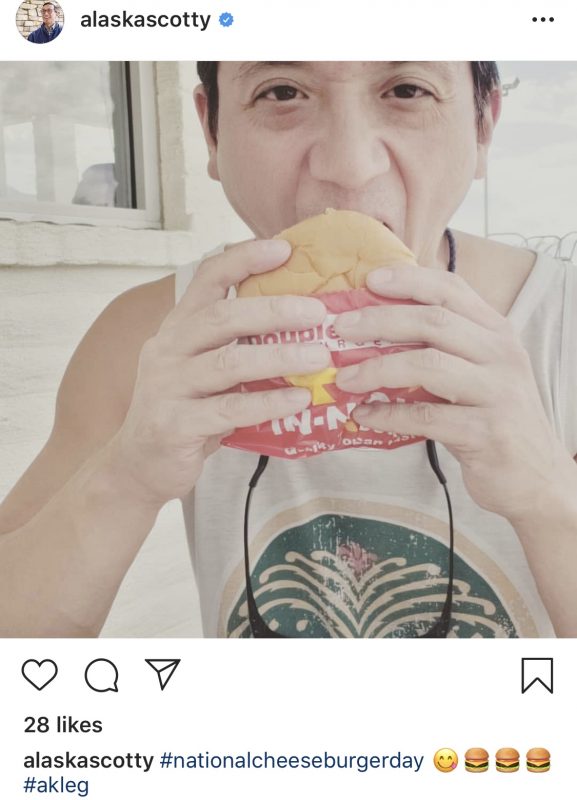 ***
Congratulations UAA for ranking (wait for it) 62 out of 128 regional universities in the West! LOL! Glad to see so many folks actually read the article and had a good laugh.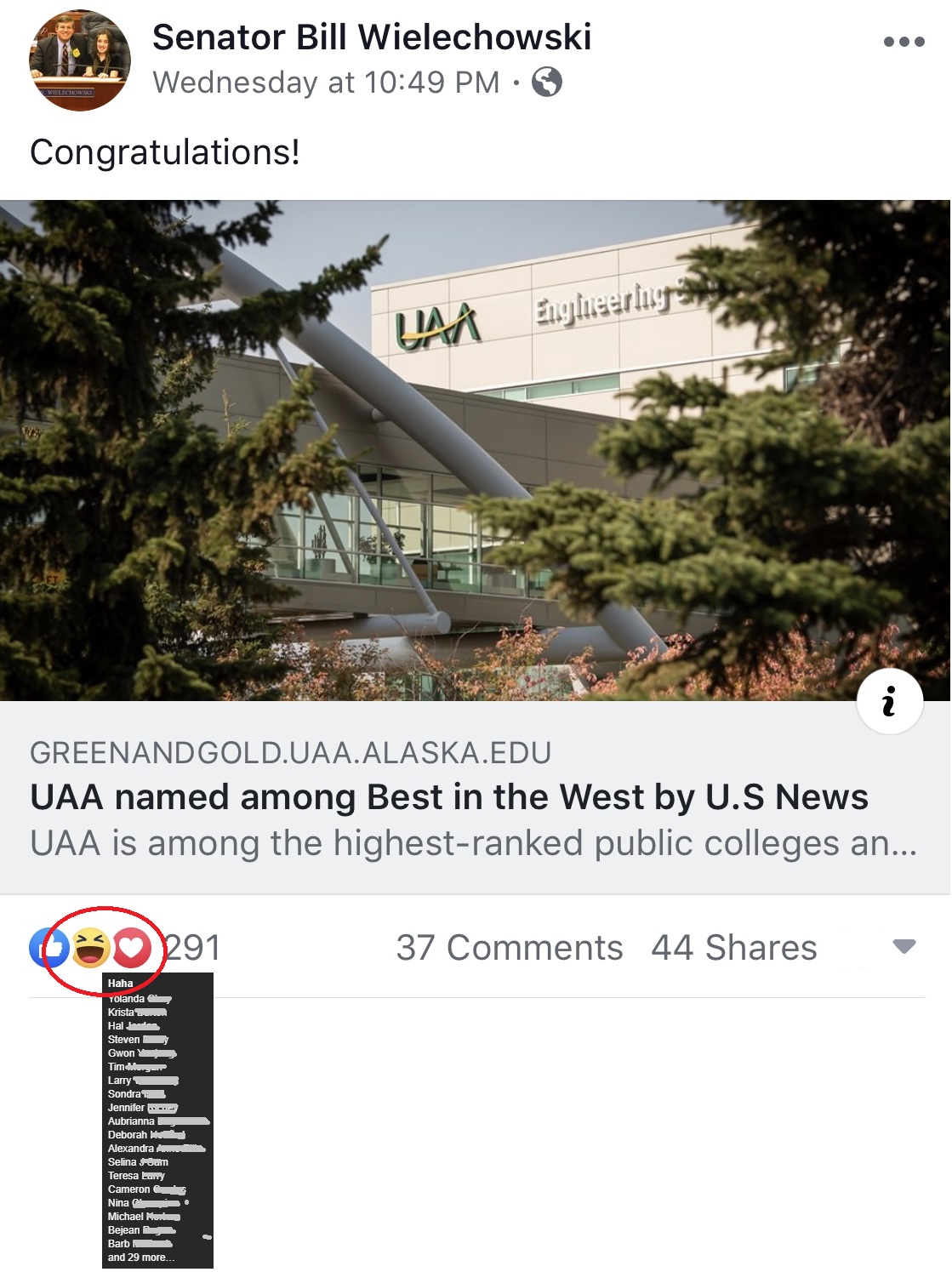 ***
Not all heroes wear capes. Thanks Rep. Drummond! Stalker pro tip: put both the Muni and State pothole repair hotline numbers in your phone. If you call them, they usually act pretty quick to fill the holes.

***
Karma is real. How else do you explain Harriet being in Washington D.C. the day Speaker of the House, Nancy Pelosi, finally launches an impeachment inquiry into President Trump.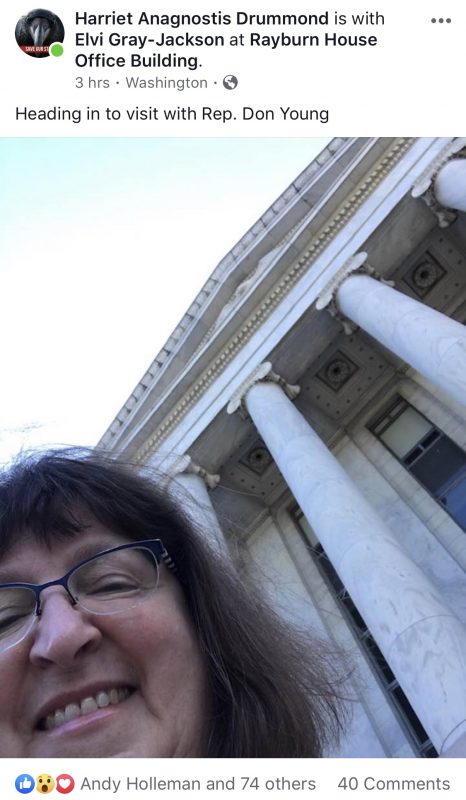 ***
Rep. Lance Pruitt seems to be having some trouble with his Facebook photos. *Squints* We can hardly tell who's in this pic. Way too dark. If only there was someone close to him that could help refine those communication skills… ?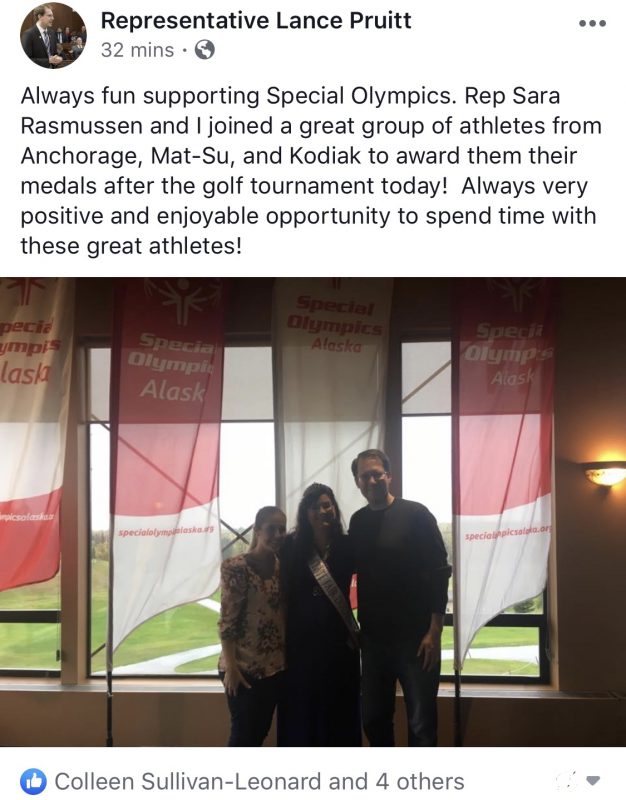 ***
Hey Lance, maybe you're not getting the right targeted ads on social media. Here's one of mine that might help you. I'll send my invoice for half a P to your office.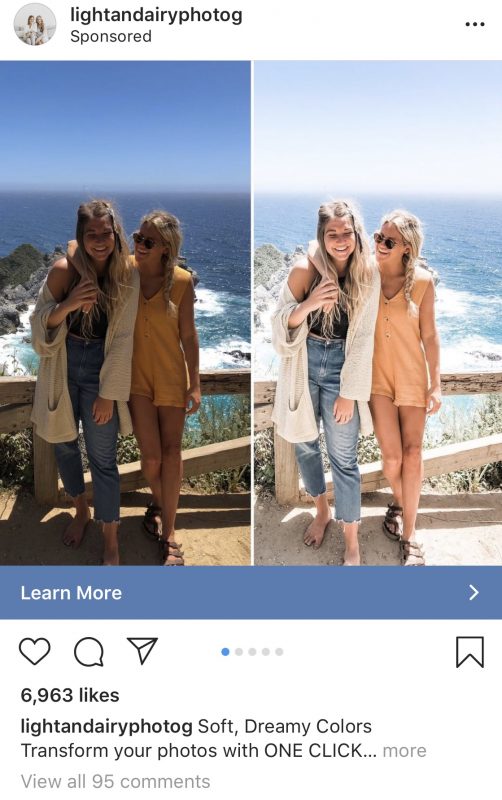 ***
And now for another edition of Deep Tweets by Rep. DeLena Johnson. It never gets old.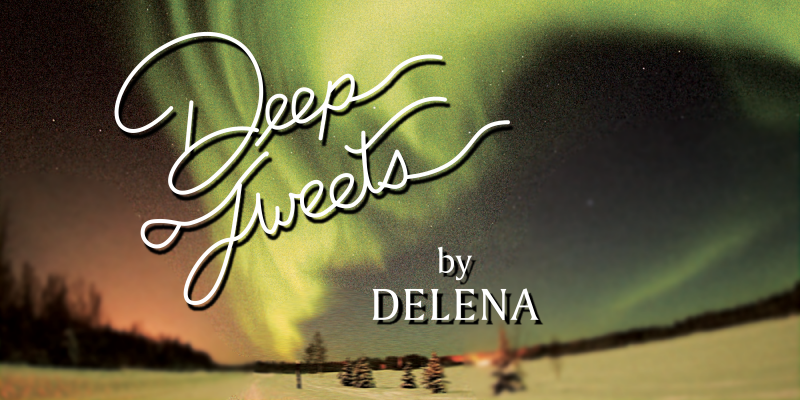 ***
Apparently Sen. Mike Shower's staffer, Tee Shan, is interested in attending candidate for House, Lyn Franks fundraiser. What could go wrong?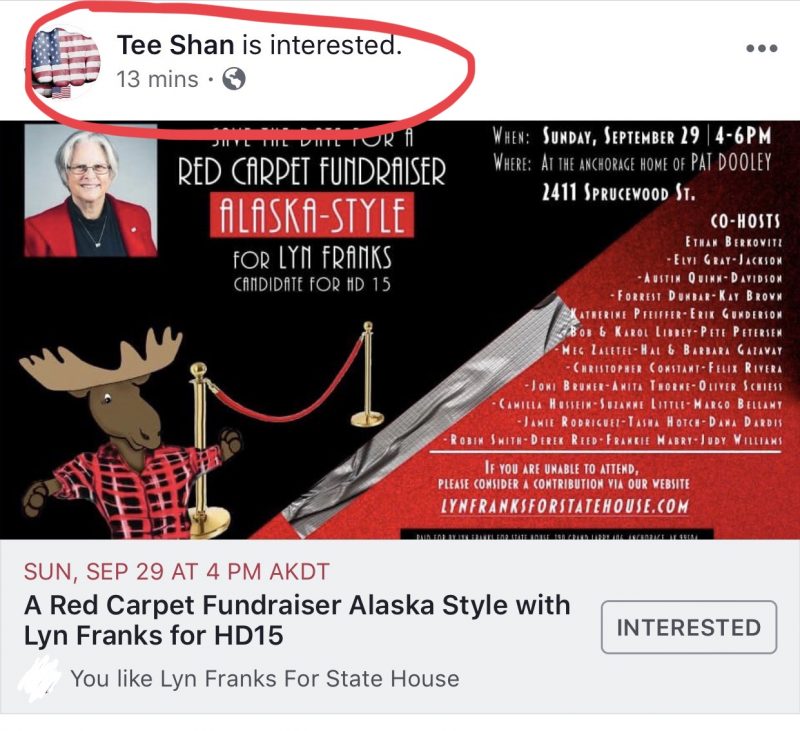 ***
Warm Stalker birthday wishes to Representatives Adam Wool and Dan Ortiz.
***
Spotted in first class to Seattle: AG Kevin Clarkson reading the ADN.
***
Spotted at Steam Dot: Rep. JKT.
***
Spotted in Talkeetna: Rep. Neal Foster.
***
Spotted in Juneau: "I just watched former Budget Director Donna Arudin do an 18 point turn in a state pickup truck outside UPS. It was tragic and hilarious. Clearly not her typical vehicle of choice. Sending her stuff home maybe???"
***
Overheard on The Dan Fagan Show:
Ortega: I want a Shaw/Reinbold ticket
Fagan: Against Dunleavy?
Ortega: Sure.
Fagan: He sure does cave…
***
Overheard in Anchorage:
Do you think Kopp's gonna run against Natasha for Senate?
Nah, they're good friends.
Like she lets him go on Campbell Lake good friends?
***
The Alaska Stalker was born and raised in Alaska, and lives in South Anchorage with her husband, daughter, and son. She is not Jeff Landfield.