Welcome to this week's edition of the Alaska Stalker, a lighthearted roundup of the best and worst of Alaska's social media landscape and political gossip.
***
If you enjoy the Alaska Stalker, please consider supporting working moms like me by sending in hot tips, overheards, and spotted ins. You can reach me at [email protected] As always, thanks for reading.
***
Todd Palin (TMP) filing for divorce from former Gov. Sarah Palin (SLP) was the blockbuster headline of the week. Resident curmudgeon journalist, Craig Medred, broke the news on his blog, and received credit for the scoop from both local and national news outlets. Part of Medred's reporting included a deep dive into Palin's social media accounts. I couldn't help but chuckle at the thought of Craig Medred trolling through the last six months of Sarah's Instagram posts looking for clues. It was funnier the first time I read the article when he had "misidentified" Instagram as Snapchat. Medred on Snapchat?! That would be the day.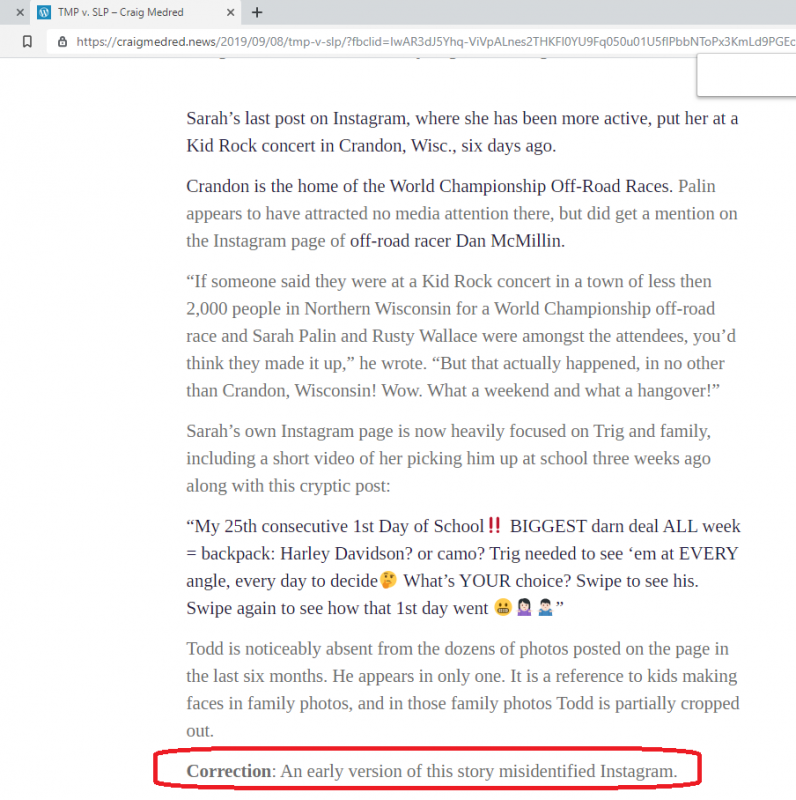 ***
While the usual guttersnipes had something snarky to say about the Palin divorce, I was pleasantly surprised to see the majority of Alaskans express empathy for the Palins and condemn (as Sarah would say) "the haters."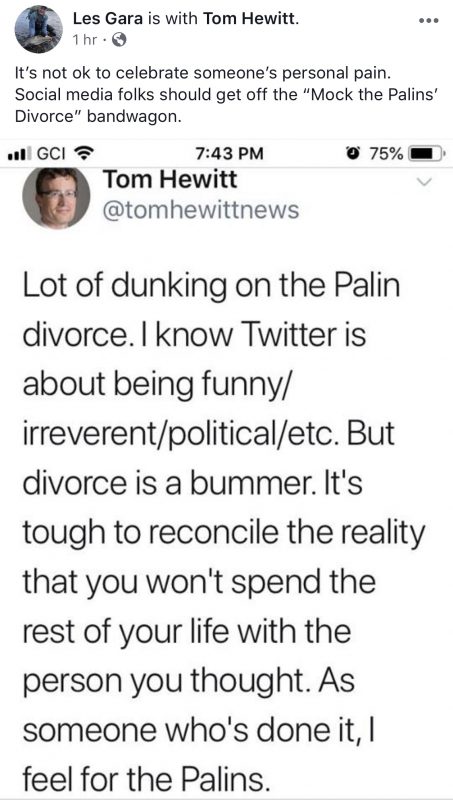 ***
Fall has arrived in Southcentral Alaska. U.S. Senator Lisa Murkowski spent her last day in town being the most basic Alaska gal: canning jam from raspberries hand picked from her yard, and baking a chutney with local rhubarb and cranberries. While we may not agree on grammar, Lisa and I both think Alaska autumns are the best. ?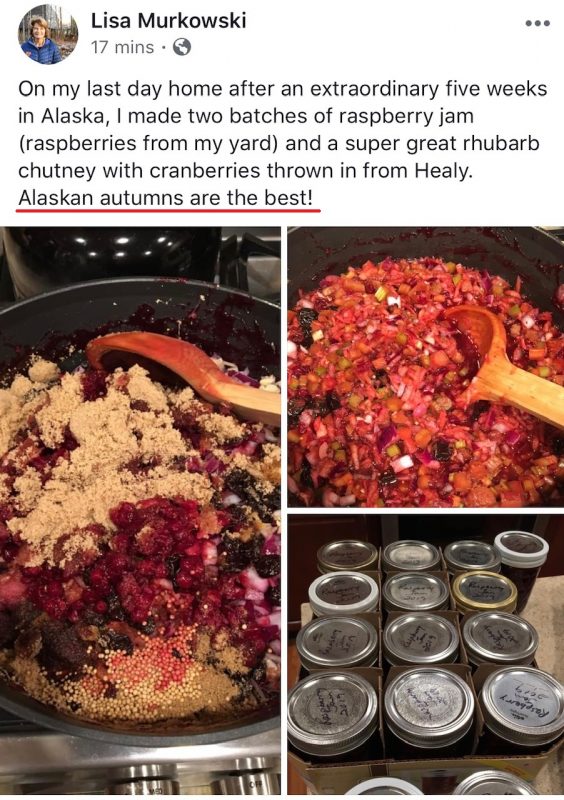 ***
If Lisa wants her raspberry jam to have a little extra, maybe she should call Rep. "Jamon Jar" Tarr to assist with her next batch. ?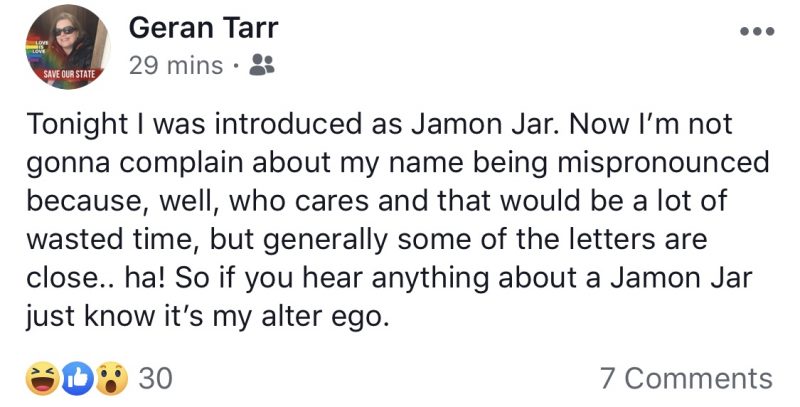 ***
Senator Shelley Hughes spent the weekend baking apple pies with her granddaughter. While Shelley gets bonus points for using apples picked from her own tree, the Stalker is going to have to take a closer look at her pie crusts. ?️‍♀️ They look suspiciously store bought. Shelley, call me. I can help with that! #busted #teamcrisco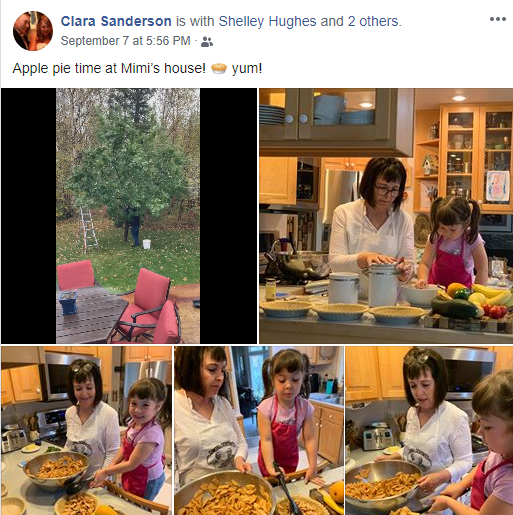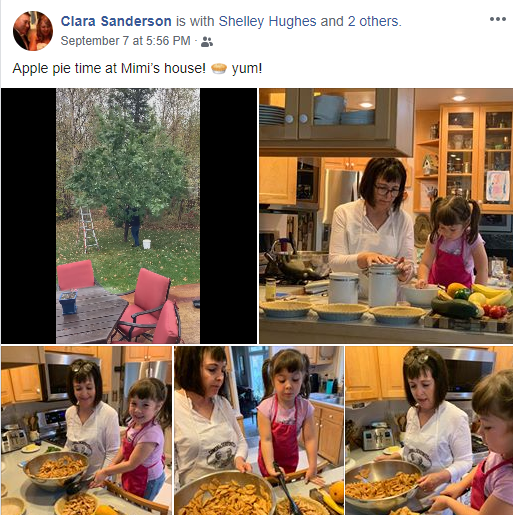 ***
I will give Shelley a pass on her pie crusts if she keeps me in the loop regarding her Sonic intel. The Valley really does have the best fast food.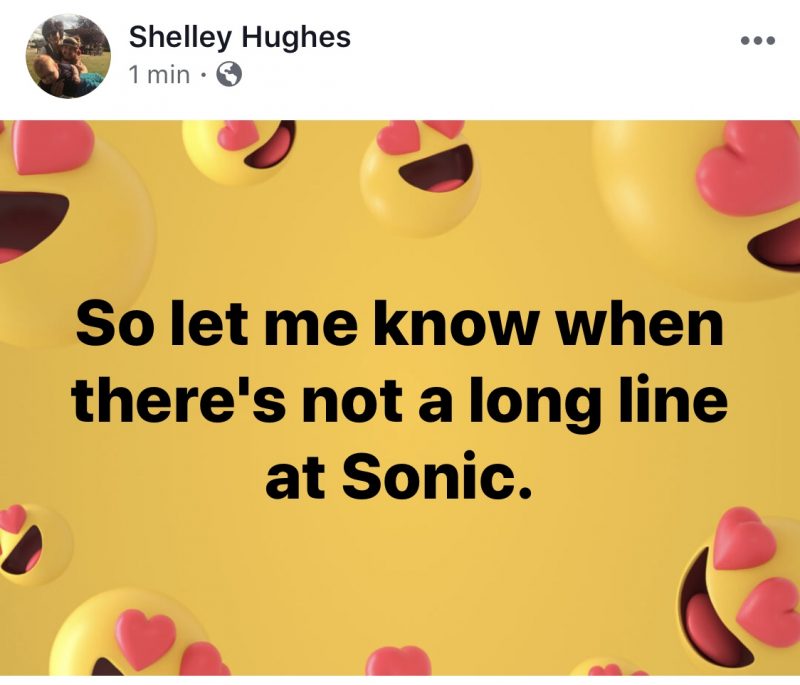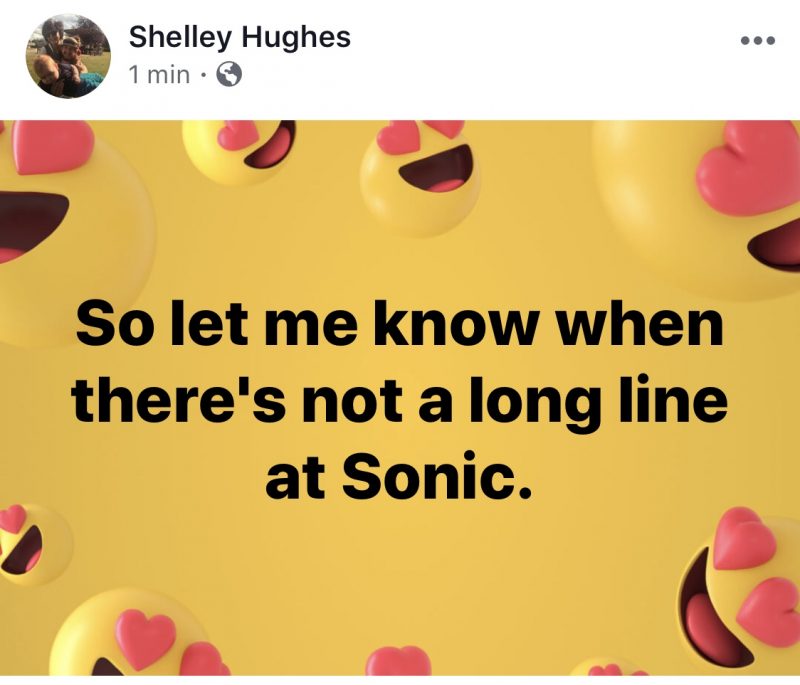 ***
Senator Peter Micciche's girls are squeezing the last bit of summer out at their lemonade stand located "in the line of fire" at the local golf course. I love how their stand is constructed out of old campaign signs and protected from rogue golf balls via chicken wire. But, the best part is their fav customer – former Speaker Mike Chenault!!!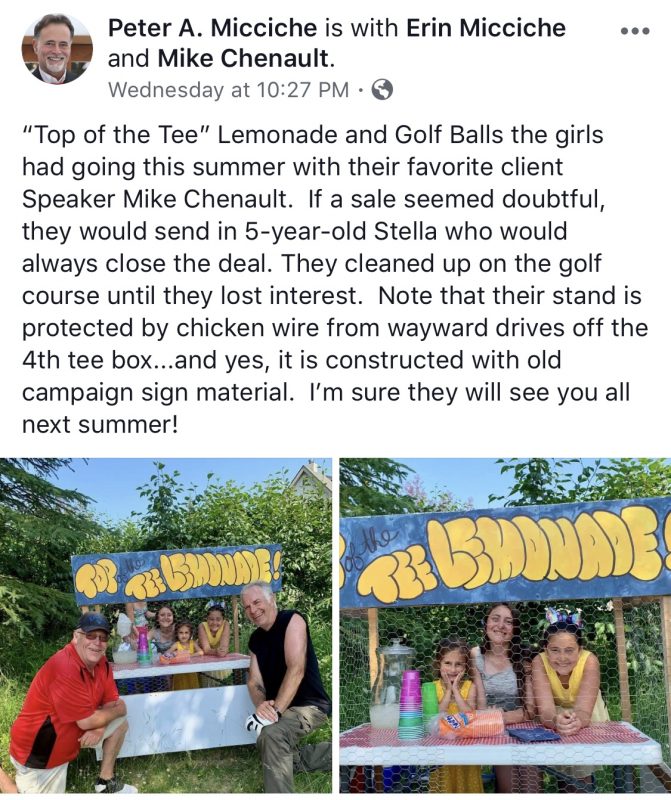 ***
Back in Anchorage, Sunday marked the Ian Robbins Memorial Trick or Treat in the Heat, an event started in 2005 to allow terminally-ill Ian Robbins to experience his last Halloween. Now the event is a highly-anticipated multi-neighborhood party and charity fundraiser, and a great way for Alaska kiddos to experience Trick-Or-Treating without hats or coats or gloves. Thank you, Ian. ?? Check out Sen. Mia Costello and Rep. Sara Rasmussen's – I mean Mario's – water station. I love the handmade Halloween themed water bottle labels.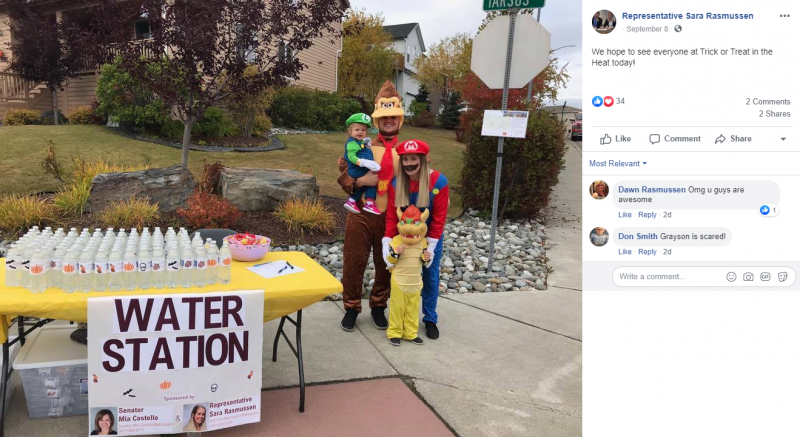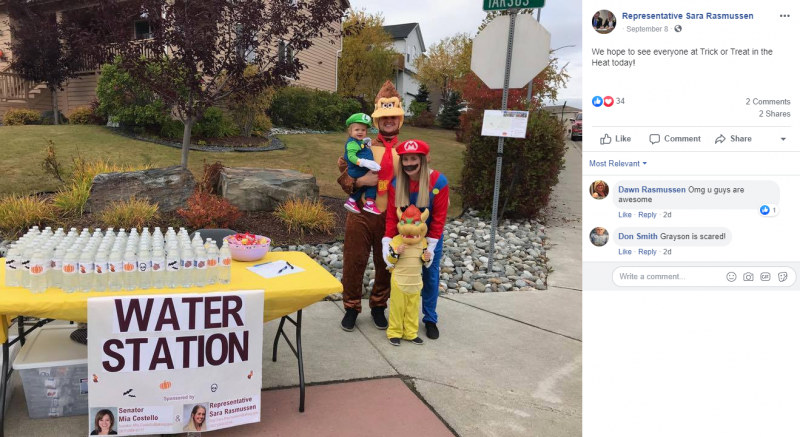 ***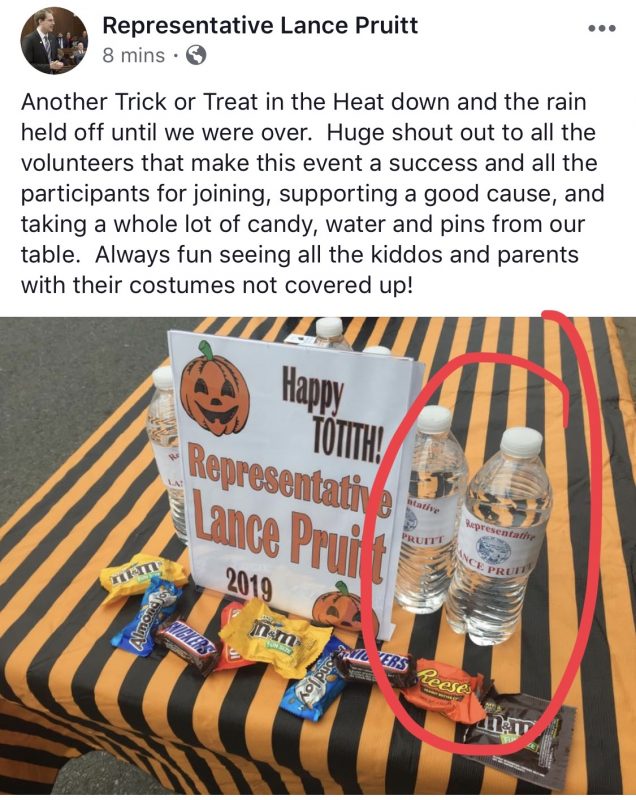 ***
Anchorage's favorite pastor, Rev. Matt Schultz, has a unique spin on the whole trick-or-treat thing. Perhaps a sweet potato would be more apeeling?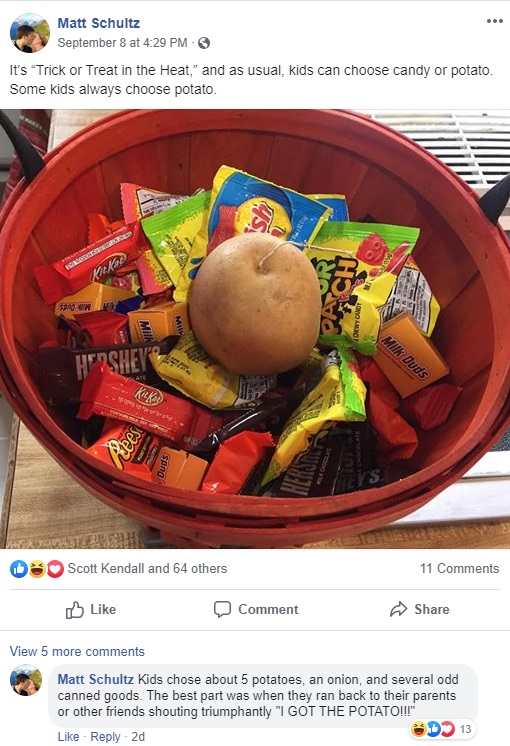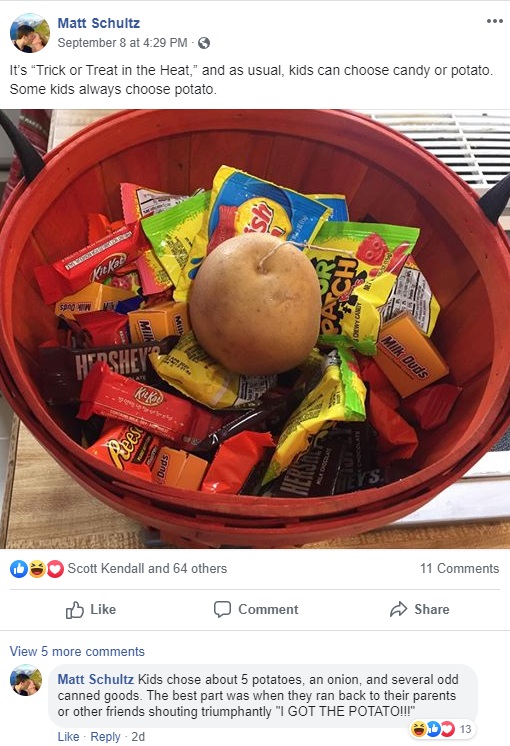 ***
Could the Alaska Stalker exist without Rep. Harriet Anagnostis Drummond? She is a gift.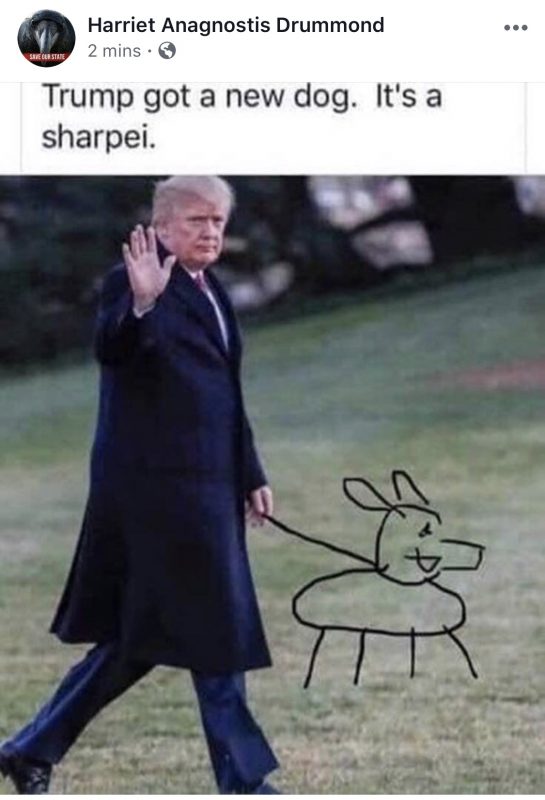 ***
Welcome to another edition of Guess the Legislator! His special interests include Polar exploration, ivory carving, and reindeer herding. Oh, and he's a Doctor. Click here or scroll to the end to find out. Also, is that Nic Cage????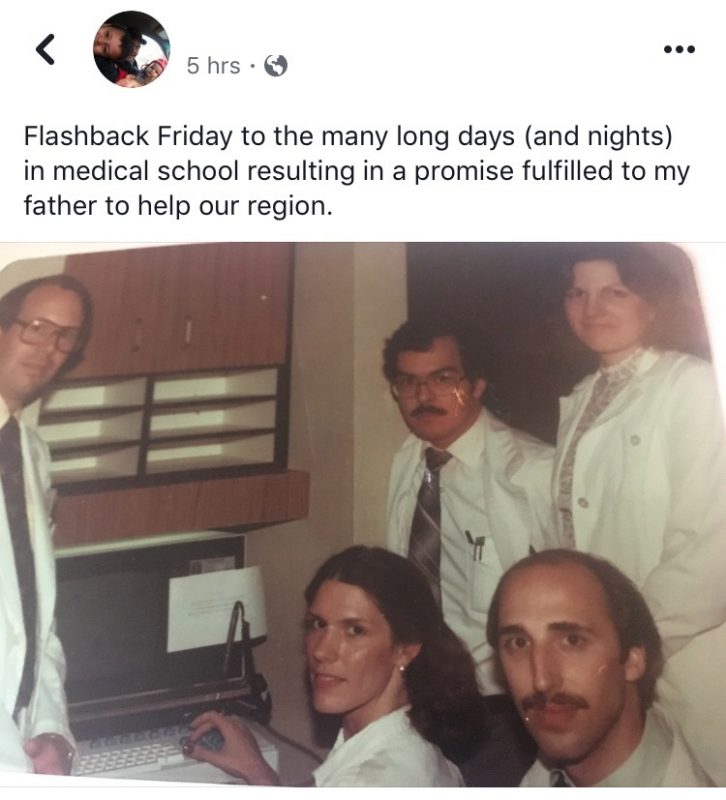 ***
Candidate for District 10, Randall Kowalke, is going full honey badger regarding the recent suggestion via Must Read Alaska to dox folks who signed the Recall Dunleavy petition. While he may have the hair of a politician, it remains to be seen if his message resonates in the heart of Dunleavy country.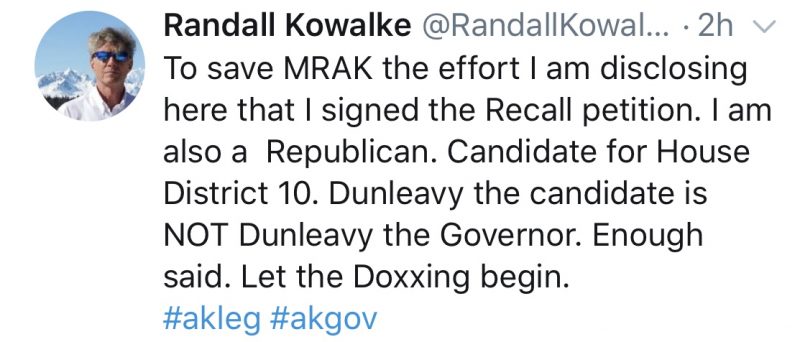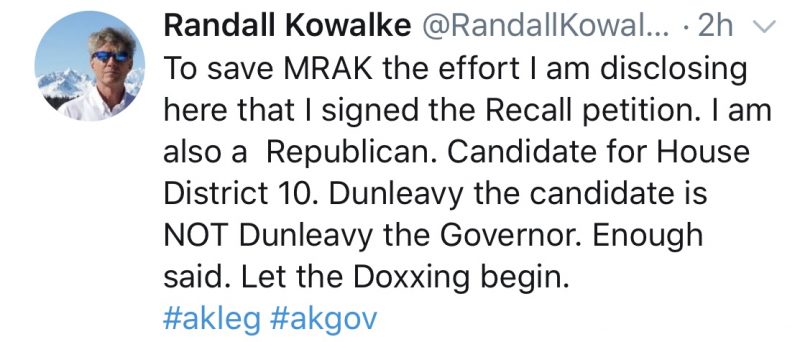 ***
I have to agree with Kowalke's opponent, Rep. David Eastman, here. Doxxing people based on their political beliefs, or for any reason, is not okay. I suggest folks think twice before subjecting those who signed the Recall Dunleavy petition to any harassment.


***
It's good to see former Gov. Bill Walker keeping busy during retirement. Donna, how exactly do you get Bill to execute your Honey-Do-List? Asking for a friend… ???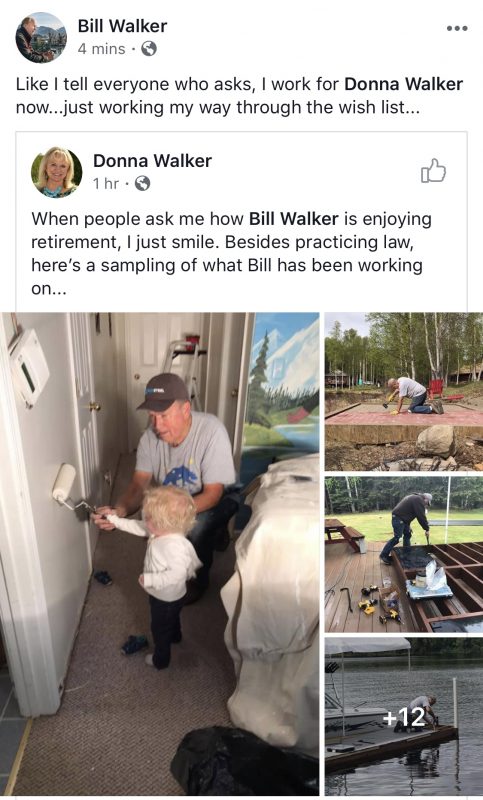 ***
A sincere Stalker thank you State Director for Americans for Prosperity, Ryan McKee, for shedding light on this important crisis affecting millennials everywhere. I have a feeling I know what Ryan's going to spend his PFD on this year. While it's not on the level of those Texas frat boys who spent $7,500 on the stuff, $1,600 can still buy a lot of White Claw.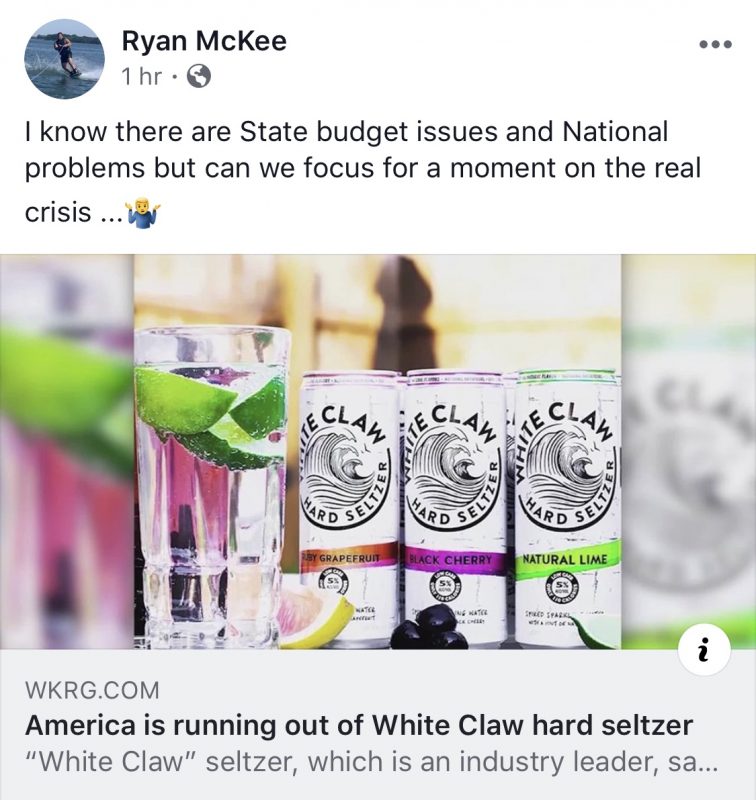 ***
Speaking of frat boys, conservative radio host Dave Stieren seems to be channeling one with this aggressive date night look. If that doesn't scream White Claw I don't know what does. I mean, I can't even tell if the hot pink cuffs make it better or worse. Funny how I never get emails when I poke fun of male politico's looks… ?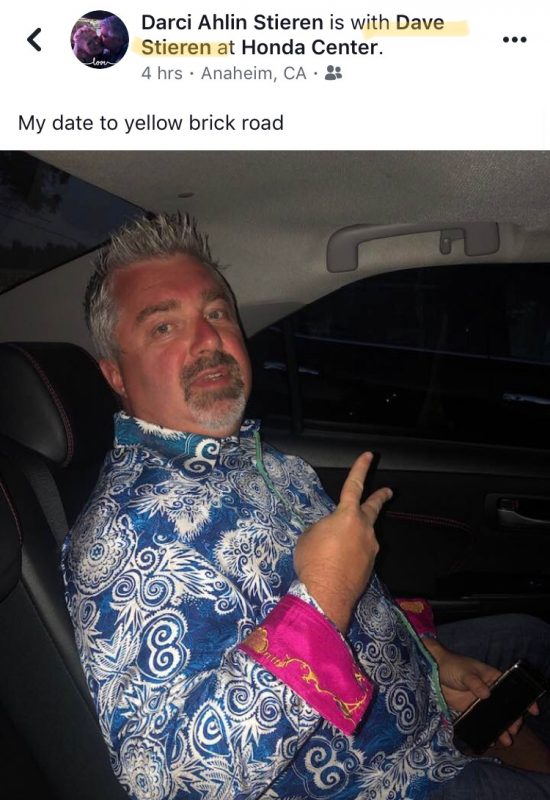 ***
Candidate for House, Liz Snyder, updated her profile picture which promptly made me make my annual appointment with my optometrist. ?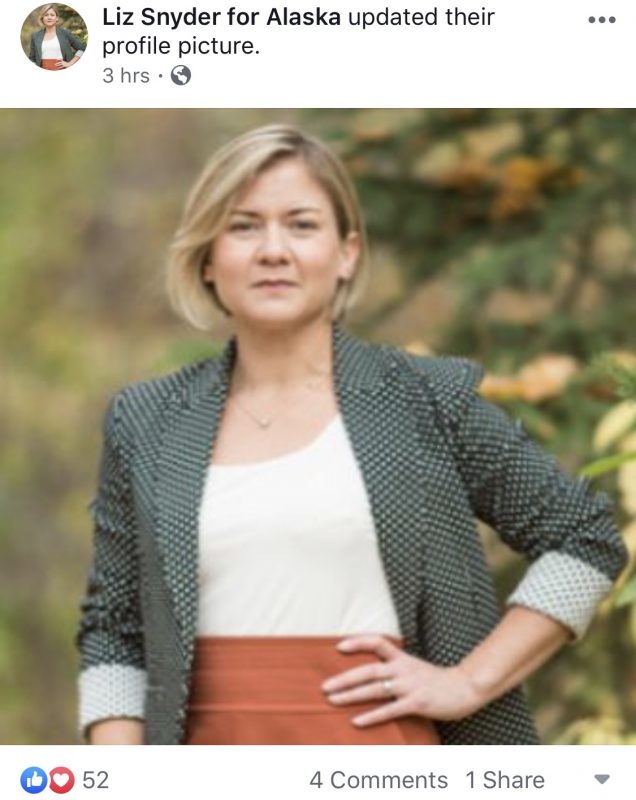 ***
I was glad to see (hee hee) it wasn't just me and that she uploaded a better, non-blurry version the next day.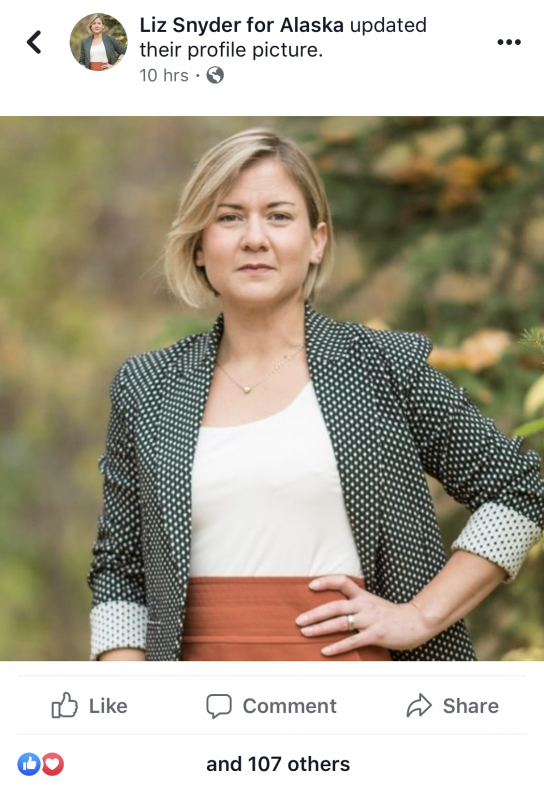 ***
Candidate for House, Lyn Franks, has a fitting "dream job" in a recent Facebook get-to-know-you quiz. LOL! With her current job of "semi-retired" she'd fit right in down in Juneau!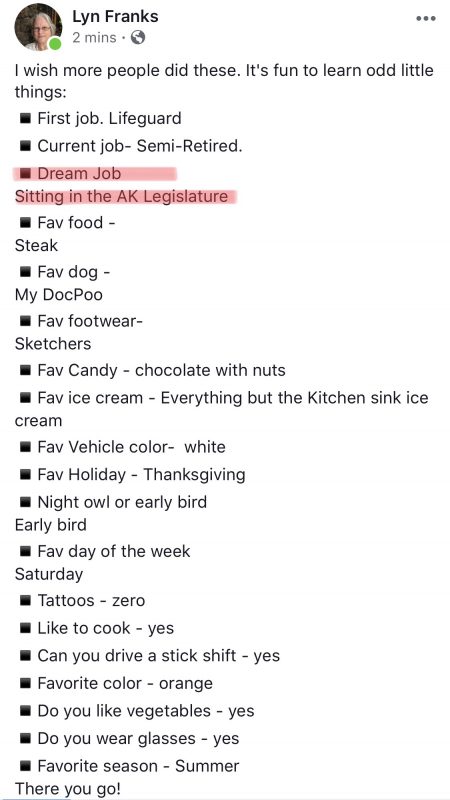 ***
Mayor Ethan Berkowitz reminded Anchoragites the plastic bag ban goes into effect this weekend. I'm calling it now: the reusable bag is going to be the new campaign swag of choice for 2020. Just think of the statement one could make rolling into the local Walmart and leaving with 10 "Alyse for Congress" reusable bags (mustard yellow to match her blazer, natch). The possibilities are endless!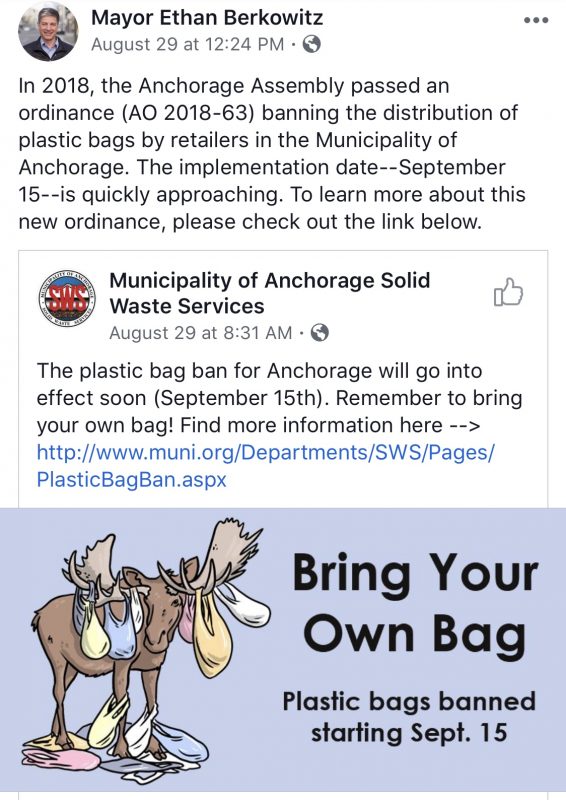 ***
Speaking of campaigns… I wonder what Forrest Dunbar's reaction would have been if you would have told him 5 years ago he would be announcing his campaign for mayor of Anchorage via Jeff Landfield's media empire.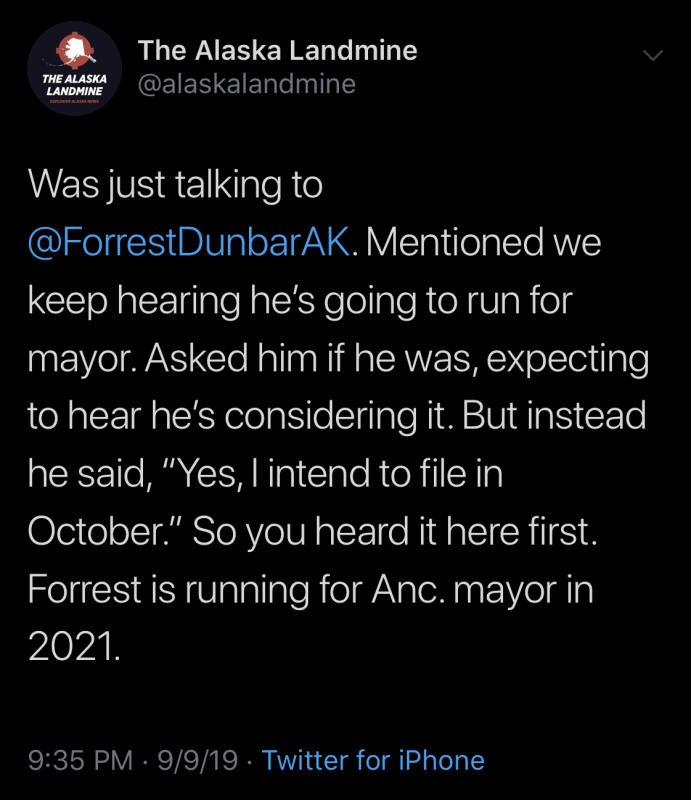 ***


***
I am so jealous! While in Japan, Assemblymember Christopher Constant "spotted" movie star Bill Murray at breakfast. Chris, you should have gotten a selfie! ?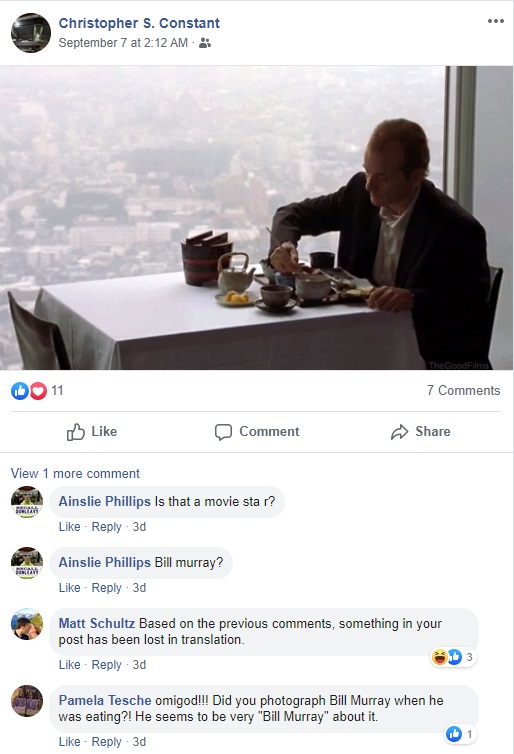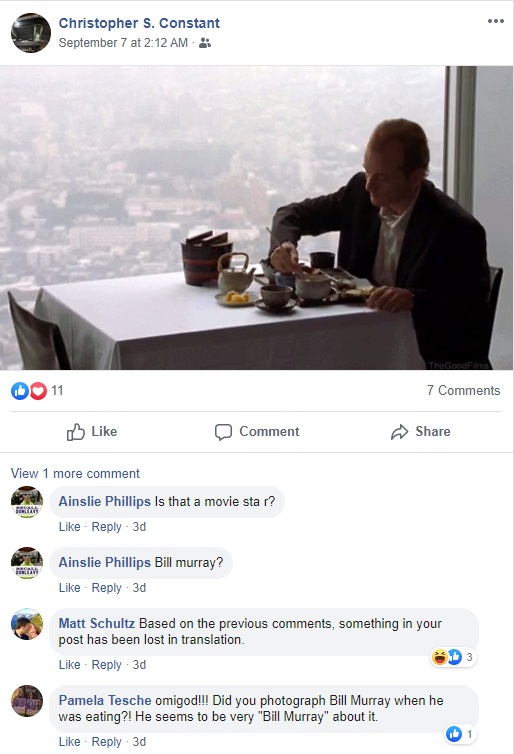 ***
The Alaska Stalker has a soft spot for Community Councils. Each one has their own personality with colorful Alaska characters, like a Tom Bodett novel come to life. Thank you Assemblymember Meg Zaletel for attending your local meetings. And to our readers, please send me all your community council scuttlebutt – I live for it!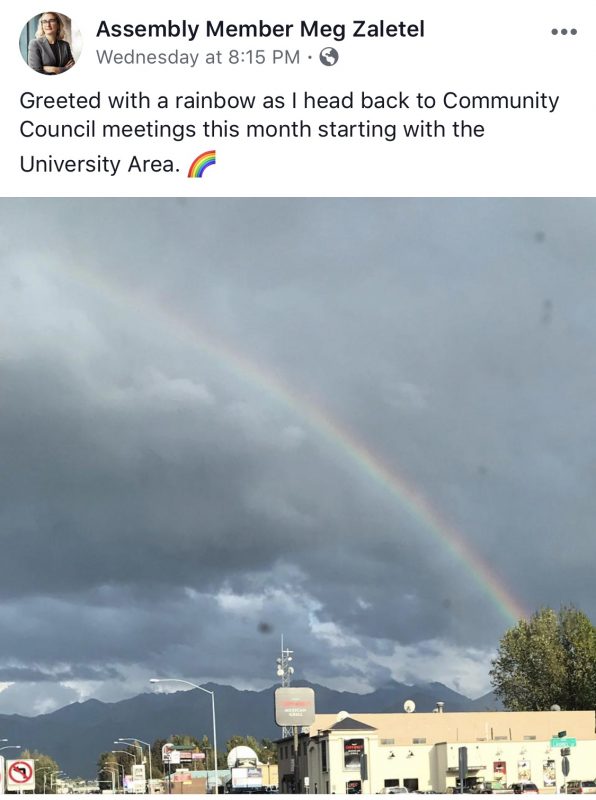 ***
Speaking of Community Council drama, check out the audio of Mark Hamilton, the Executive Vice President of Public Affairs at the Pebble Partnership, speaking at a meeting of the Russian Jack Community Council on 9/11. When asked a question about the Mount Polley mine disaster, Hamilton said the disaster was due to a failure of Canadian regulators. Another person added that kind of disaster would never happen in Alaska because we have better regulators, Hamilton agreed. Hamilton went on to say, "It is such a key point. Look at this, you can – just because this is the day – you could design a perfectly functional, perfectly safe commercial aircraft. What you can't do is stop some idiot from flying it into the Twin Towers." Hamilton was basically saying that you can have good technology but there can be failures due to human error. While that may be true, we're surprised someone whose job is public affairs would make such a comparison on "this day" or any day. You can listen to the audio below.
***
I am sure going to miss Urban Farmer Nikki Rose as President of the Sand Lake Community Council. Anyone who's read the Stalker for the past year-and-a-half knows what a big fan I am. ? So long, and thank you for all the content, Nikki. Newly elected President, (and former staffer to Rep. Sara Rasmussen) Parker Haymans, has some big shoes to fill. With a dream team like former Rep. Liz Vazquez and perennial candidate David Nees, I'm sure this isn't the last we've heard of the SLCC.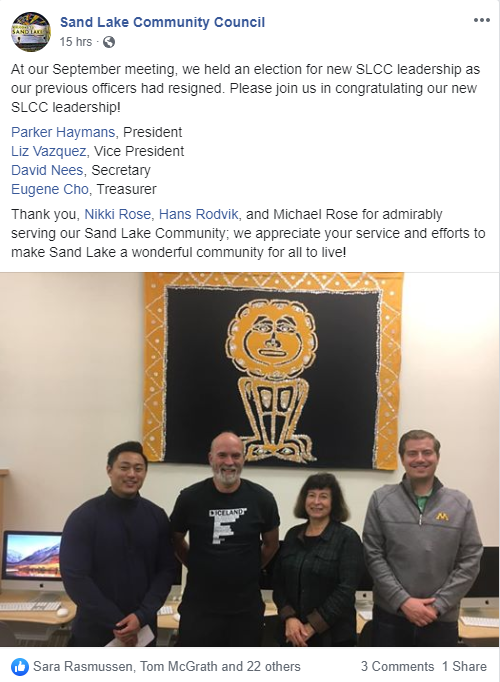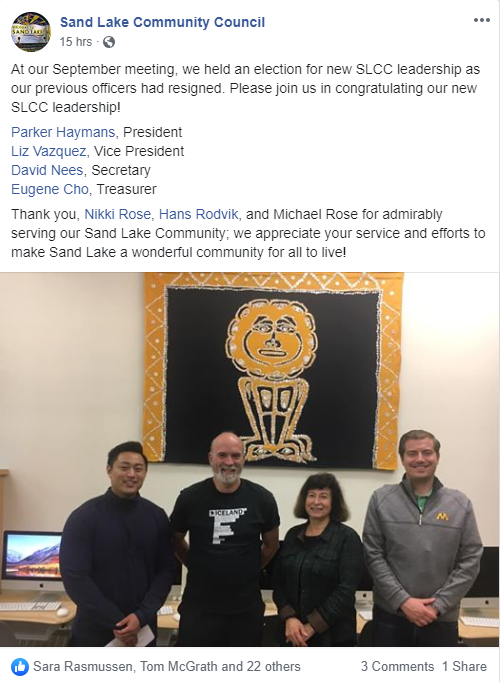 ***
Overheard in Anchorage: "The recent ASD swimsuit debacle is Speedogate 2.0. They both have curvy bodies but only she was redeemed."
***
2019 seems to be the year of the guerrilla political sign. Spotted by Wells Fargo on Northern Lights: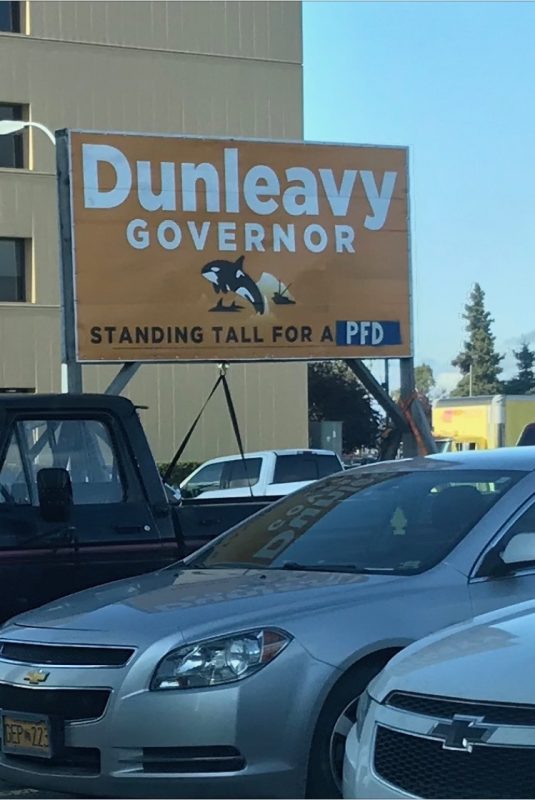 ***
This gem was spotted near West High School: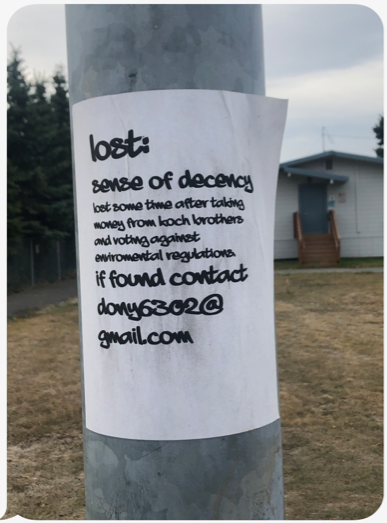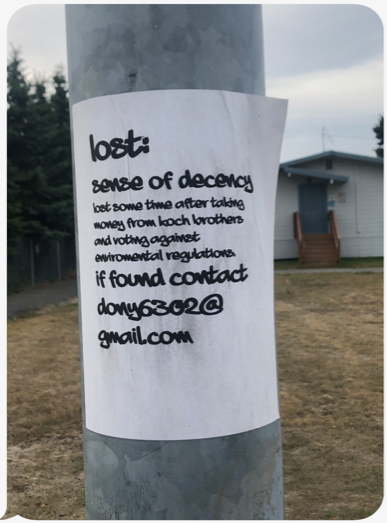 ***
Spotted at the Ted Stevens International Airport McDonalds at 4am: Lt. Governor Kevin Meyer.
***
Spotted at the Palmer XC Invitational: Rep. Chuck Kopp.
***
Spotted having dinner at Bernies: Budget Director Donna Arudin! According to our tipster "It kind of threw me off. I didn't stay long after that." Stalker Tip: you should have at least stayed to see her dance. ?
***
Spotted at Steam Dot:
Rick Rydell meeting with Ann Brown, Vice Chair of the Alaska Republican Party.
Chief of Staff to Gov. Dunleavy, Ben Stevens.
***
Spotted at Silk Restaurant and Sushi Bar in Anchorage: about 20 Eagle River Republicans (Tavalero, Rep. Jackson, etc.) cheating on Eagle River. #Eagleexit
Looks like somelegislator has a guilty conscious as Rep. Jackson posted this epic photo just hours later. That cape tho. ?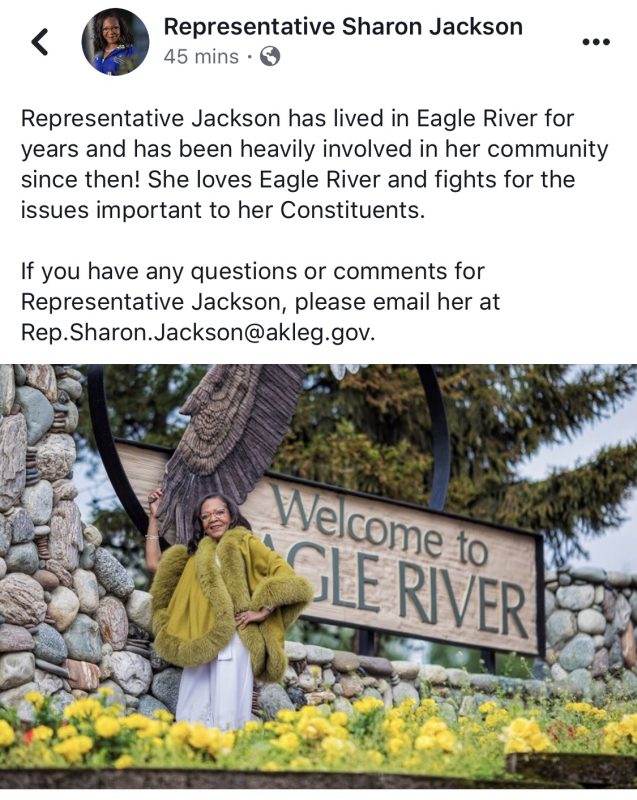 ***
The answer to this week's guess the legislator is Senator Donny Olson!
***
The Alaska Stalker was born and raised in Alaska, and lives in South Anchorage with her husband, daughter, and son. She is not Jeff Landfield.