Welcome to this week's edition of the Alaska Stalker, a lighthearted round up of the best and worst of Alaska's social media landscape.
***
If you enjoy the Alaska Stalker, please consider supporting working moms like me by sending in hot tips, overheards, and spotted ins. You can reach me at [email protected] As always, thanks for reading.
***
This week's feel good moment is brought to you by Rep. Colleen Sullivan-Leonard. Thanks, Colleen. I needed that. From the looks of that "like" on your own post, you did, too.

***
In continuing with our holiday themed highlights, KBEAR's DJ Leftie came through with the perfect Alaska meets Halloween pun.

***
The AFL-CIO has one of the best Instagram feeds in town. Check out this "sweet" Insta story and give them a follow.

***
Another year, another Palmer Water Tower-themed pumpkin was left on Palmer City Councilwoman Sabrena Combs' porch. Check out 2018's pumpkin. Sabrena has so many admirers!

***

***
Normally when I receive an email titled "yellow blazer sighting" it's Congressional candidate Alyse Galvin. Not this time. Great look, Senator. Did you get official permission from Lt. Gov. Meyer to wear the State Seal?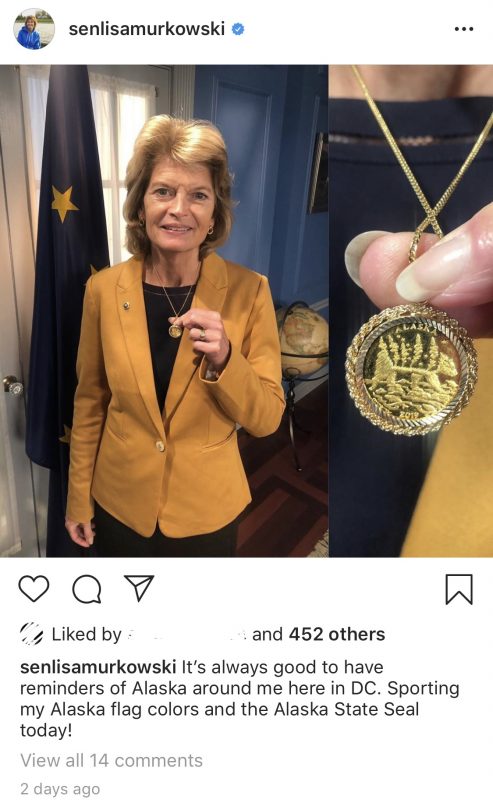 ***
Is KTUU trolling us? I was expecting an article about Governor Dunleavy, not contaminated meat. Come on KTUU… I don't think they even make freezers that tall.

***
Looks like former conservative talk radio host turned State employee, Dave Stieren, is jumping into his new job with the Dunleavy administation with great enthusiasm. ?

***
On Tuesdays they wear pink. Seriously tho, did Lt. Gov. Kevin Meyer and Rep. Cathy Tilton coordinate outfits?! It's the exact same shade and everything!

***
Clearly Kevin and Cathy should walk in the Anchorage Republican Women's Club annual fall fashion show. Wait, what? Who is running this page. As of publication this post was still up. ?

***
? Sen. Lora Reinbold seems to have equally strong opinions when it comes to the state cutting snow plow services and "the Commissioner" MacKinnon.

***
Sen. Bill Wielechowski and the curious case of the disappearing Facebook post. ?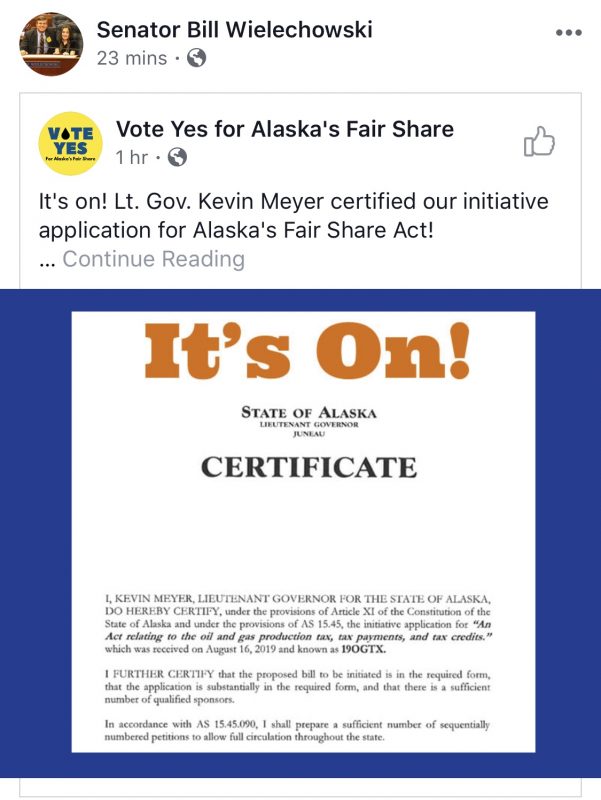 ***
Just call him Sen. Scott Kawasaki, PFD Defender.

***
Do yourself a favor and take a moment to read Sen. Shelley Hughes' birthday tribute to her mother, Rosemary Lebowitz, who turned 90-years-old in Hoonah on October 19th. Wow. What a life!

***
Anyone with a cute dog needs to keep a sharp eye out for attempted dog napper, Rep. Tiffany Zulkosky.

***
BOFA Rep. David Eastman once, shame on you. BOFA Rep. David Eastman twice, shame on him. It's even the same guy trolling you, David. ?‍♀️

***
If you haven't been to an Anchorage Assembly meeting lately, here's what you're missing.
Advertisement. For information about purchasing ads, please click here.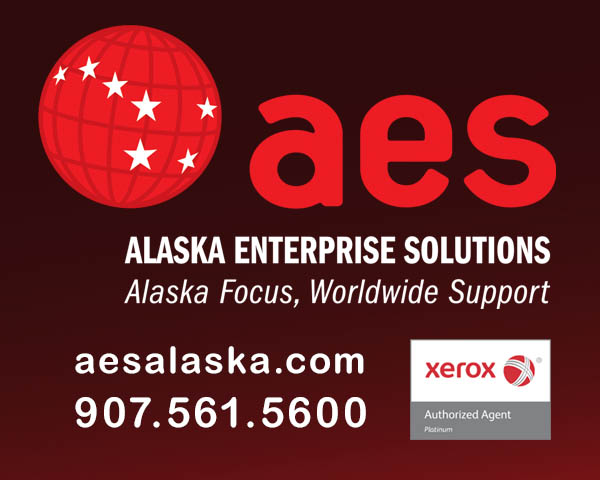 Who says public hearings aren't fun?

Posted by John Weddleton on Tuesday, October 22, 2019
***
Anchorage Assemblymember (and candidate for Anchorage Mayor!) Forrest Dunbar is really pulling for Lt. Governor Kevin Meyer to become Governor.

***
I'm sad that the Anchorage Municipal Clerk's Office #knowyourassembly trivia game is over. I never did guess Assemblymember John Weddleton's favorite superhero. Guessing Assemblymember Christopher "you wouldn't like him when he's angry" Constant's favorite would have been considerably less difficult. ?

***
Dear Rowan,
THE WORLD IS GOING TO END IN 12 YEARS! Live in pods. And, you WILL eat the bugs.
Love, Meg.

***
Spotted at West High School: check out who has the girls 100 meter breast stroke record circa 1985!

***
Spotted at Anchorage Concert Association's Disney's The Little Mermaid: Avid Stalker reader, DPS Commissioner Amanda Price.
***
Speaking of under the sea, spotted at Fletcher's: United Fisherman of Alaska ED, Frances Leach, meeting with Kenai River Sportfishing Association ED, Ben Mohr.
***
Spotted at Steam Dot: Potential future judge, Josh Kindred with Judge Timothy Burgess. Also, Lobbyist Ashley Reed spotted with Amanda Coyne!
***
Spotted on Fireweed Lane: Wane Anthony Ross' signature red hummer for sale. I wonder if it comes with the license plate? #WAR
***
Spotted at Burger Fi: ARP Chairman, Glenn Clary and Gov. Walker's Former Chief of Staff, Scott Kendall.
***
Assemblymember John Weddleton: "I don't know art, but I know what I like."
***
Do you like Shakespeare, John? Perhaps you could accompany Assemblymember Felix Rivera to the theatre next time. If he's crying over fluffy kittens, I can't imagine his reaction to the end of Romeo and Juliet.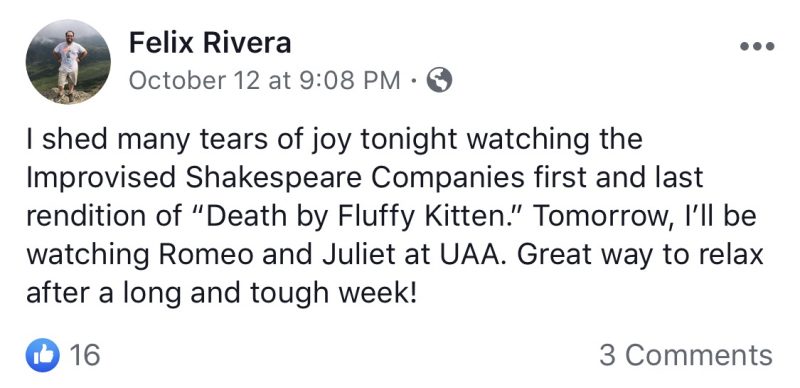 ***
The Alaska Stalker was born and raised in Alaska, and lives in South Anchorage with her husband, daughter, and son. She is not Jeff Landfield.