Welcome to this edition of the Alaska Stalker, a lighthearted round up of the best and worst of Alaska's social media landscape.
***
If you enjoy the Alaska Stalker, please consider supporting working moms like me by sending in hot tips, overheards, and spotted ins. You can reach me at akstalker@alaskalandmine.com. As always, thanks for reading.
***
I hope everyone had a wonderful and Zoomerific Thanksgiving. This year I am thankful for woke white millennial women named Julia.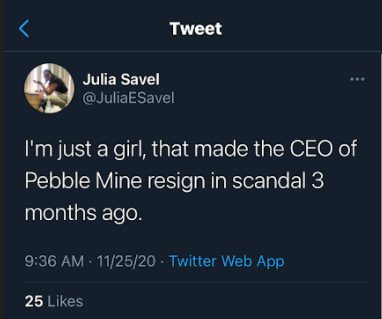 ***
Oops. She did it again. And boy did Alaska Twitter have something to say about it.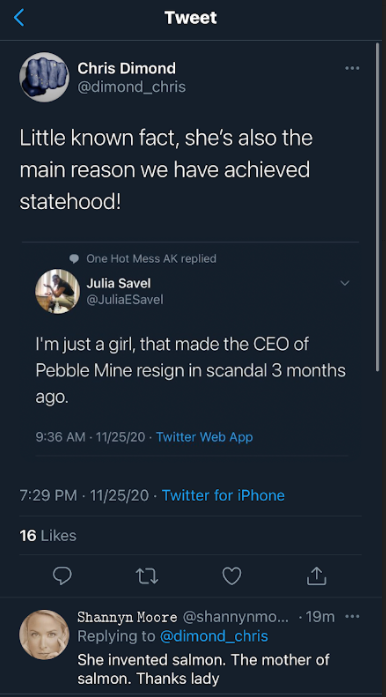 Imagine running such a terrible campaign and yet being so delusional as to think you've had anything to do with anything is the sort of crack that people shouldn't smoke. Not pictured: Senator elect @DrAlGrossAK https://t.co/rB7X46pxxy

— Just. Dave. (@radiostieren) November 25, 2020
***
This is just a teaser. It gets even better. (I hear Jeff will have more in his Sunday column) But, I had to include my favorite exchange. Thank you, Julia. For everything. 😘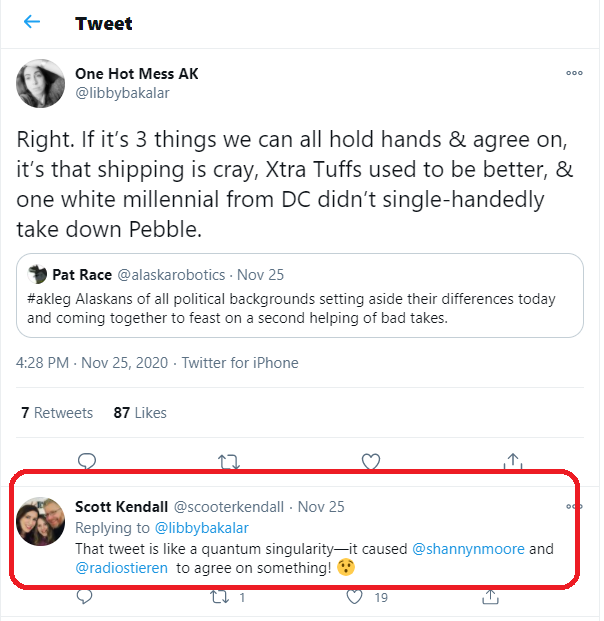 ***
While we still haven't seen proof of life from Sen. Josh Revak since his positive Covid test, he did take a moment to wish everyone a happy Thanksgiving. Josh, are you okay? I imagine it's stressful being the first legislator to get the rona.

***
OR WAS HE?!!? 👀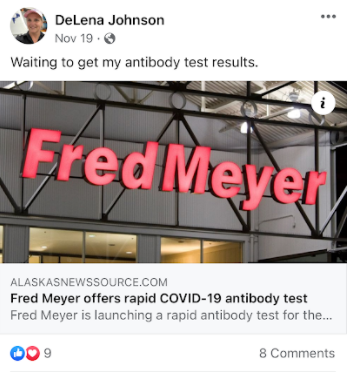 ***
Alaska's state legislators celebrated Thanksgiving just like the rest of us – a little differently this year. Rep. Ivy Spohnholz held a delivery potluck with a side of Zoom. 🦃🥧💻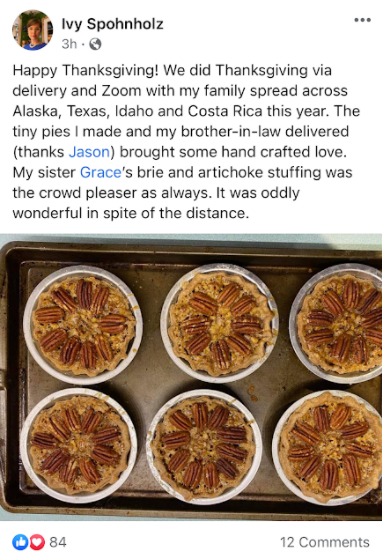 ***
Nice bird, Peter! I hope Colonel got some scraps when no one was looking.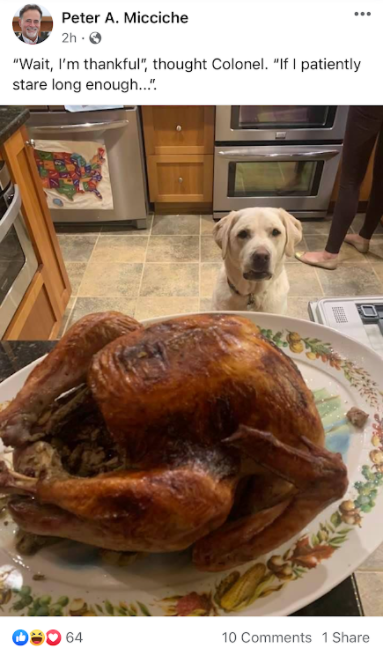 ***
Sen. David Wilson really knows how to dress a turkey.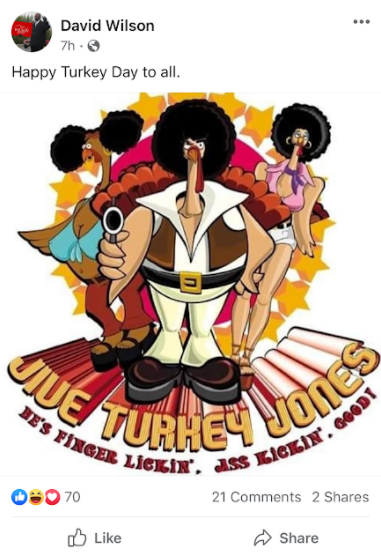 ***
Head to Sen. Bill Wielechowski's Facebook page for ideas on low-key and totally non-political topics to discuss with family during the holiday season. 🤣🤣🤣 Almost 600 comments!

***
In the end, it's Rep. Grier Hopkins who might be the most thankful this year. "House" Mouse? Must be a good omen. Fingers crossed you're out of Juneau by May! 🎀👶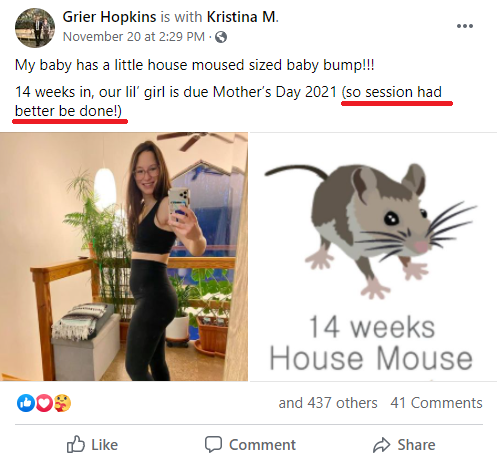 ***
Like many of us, Rep. Dan Ortiz threw caution to the wind and gave the official okay to decorate for Christmas before Thanksgiving this year. Can't wait to see some leggie Christmas trees! 🎄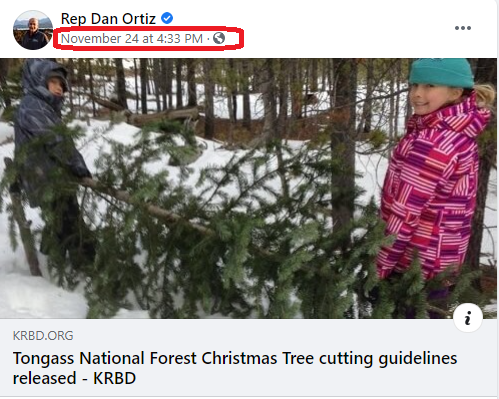 ***
No comment. #akleg

***
Let's all take a moment to marvel at Elstun's first pussy hat. I am glad these seem to be behind us. I'm all for body acceptance. But, like, why is it green?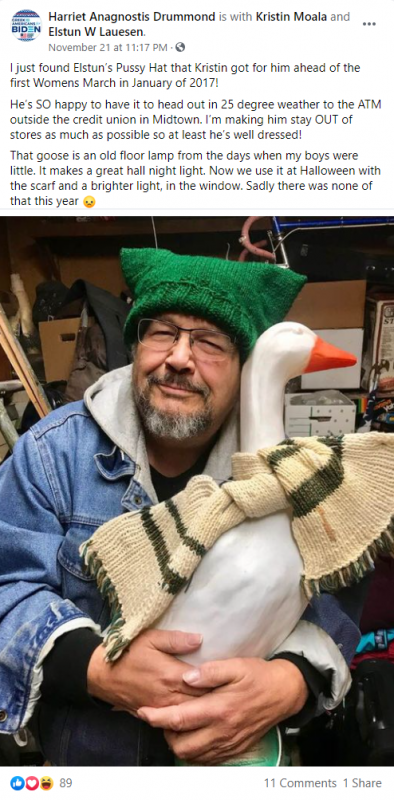 ***
As for the new folks headed down to Juneau in January, I already have a new favorite. Do yourself a favor and follow Rep. elect Josiah Patkotak on social media. His posts are unreal to a city gal like me.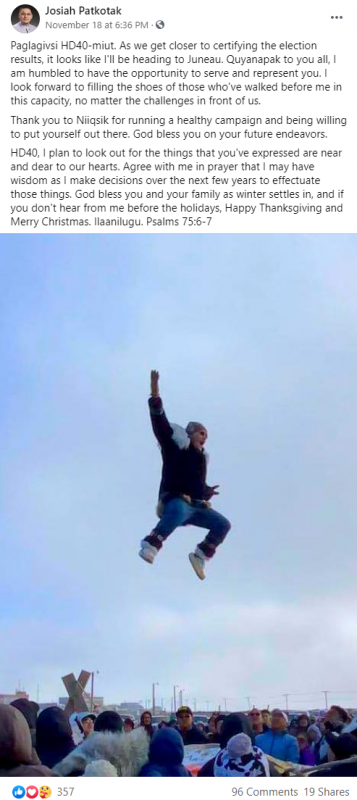 ***
Want to feel old? Just go to Rep. elect David Nelson's Facebook page. Born in 1996!!! David was 5 years old when 9/11 happened. I would have used the landmark fall of the Berlin Wall as an example, but he WASN'T BORN YET. He makes Rep. Sara Rasmussen look like an elder stateswoman!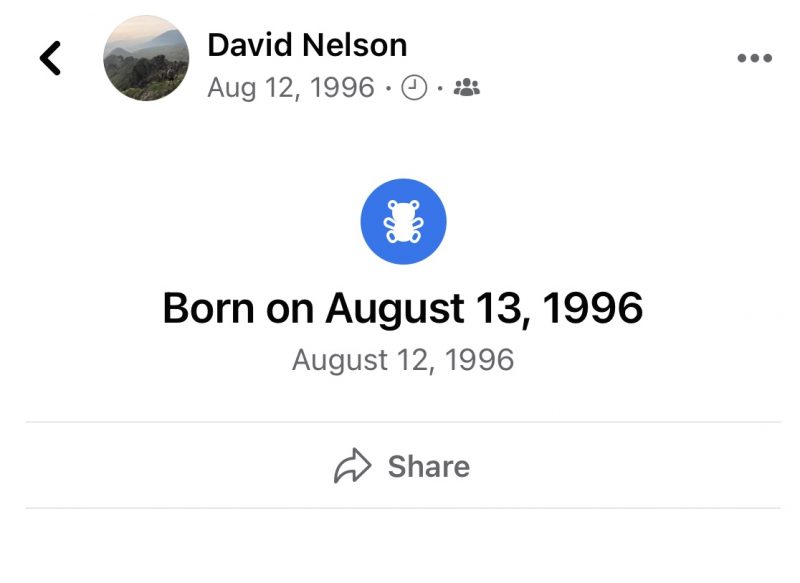 ***
While blue jeans are not acceptable at any time on the House Floor, let's see if Rep. elect Dr. (or is she going to drop that title now?) Liz Snyder tries to sneak some athleisure into the chambers. Comfy and current; I don't blame her for trying!

***
Anchorage Assemblymember Felix "spicy gato" Rivera isn't feeling so spicy these days. 😿 Maybe he should call Gov. Mike Dunleavy for some surviving a recall tips.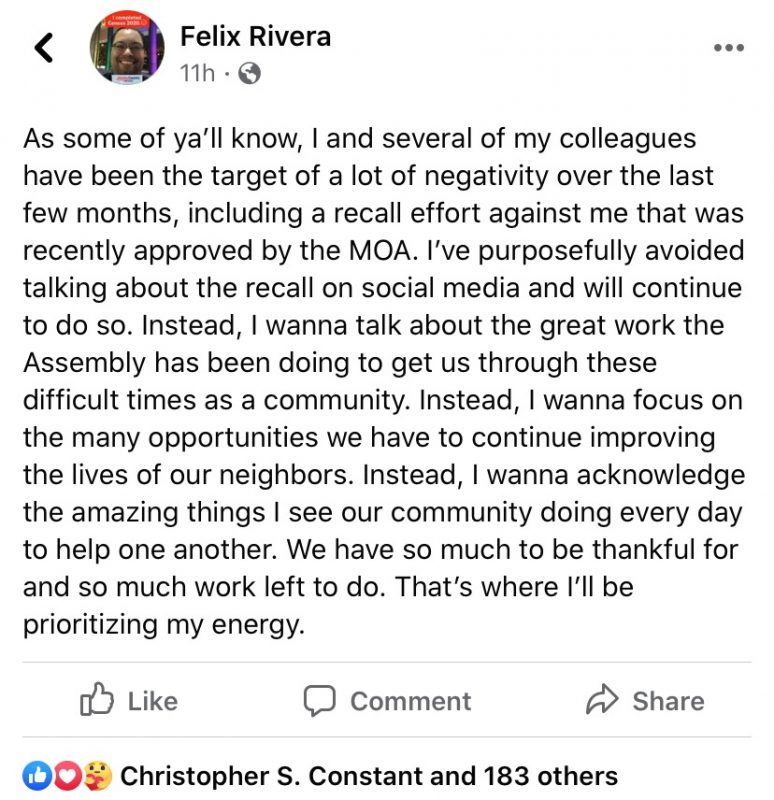 ***
They even have pens! Not sure how good they are. I had a lot of trouble getting them to write "fiscal conservative."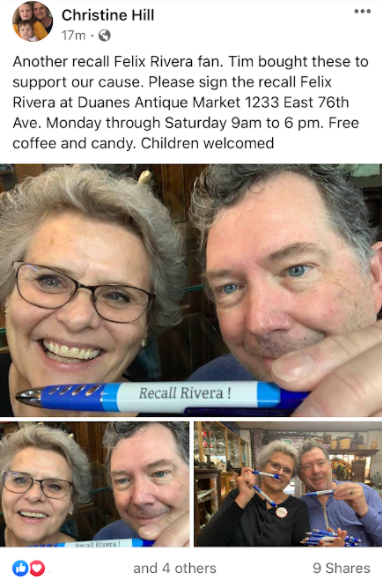 ***
While we've all Zoomed more than we've ever Zoomed in our lives, there are still Zoom stories to be told. I'll leave you with this: Vic Fischer, age 96, Zooming at the Alaska Municipal League Awards. What a legend.
***
Via a Alaska Stalker group text including several high level politicos (but really, it's all of us):
"WFT is alaskanewssource.com?"
"KTUU's dumb rebranding"
"Worst rebrand of all time. I never click on the stories b/c I think they are spam."
"Wait, sorry it's KTUU????"
"It's so bad and dumb. Why did they rebrand? KTUU had a good brand."
"Corporate overlords."
***
Sent via Landmine mail:
Some Aussie: "I don't watch the news, man. The only news in my feed is the Alaska Landmine. I know more about Dunleavy than Morrison." (Australia's Prime Minister)
***
Overheard in Anchorage: "Remember how everyone absolutely clowned on Rep. David Eastman for wearing a mask and eye protection last spring? I think about that a lot."
***
The Alaska Stalker was born and raised in Alaska. She lives amongst the bears in South Anchorage with her husband, daughter, son, newborn, and Covid-19 antibodies. She is not Jeff Landfield.