I'm baaaack! Welcome to this week's edition of The Alaska Stalker. To my readers new and old: the Alaska Stalker is a lighthearted round up of the best and worst of Alaska's social media landscape.
If you enjoy the Alaska Stalker, please consider supporting working moms like me by sending in hot tips, overheards, and spotted ins. You can reach me at akstalker@alaskalandmine.com. As always, thanks for reading.
---
It's been a while. What have I missed? Has Anchorage solved homelessness yet? How many staffers has Senator Lora Reinbold fired so far? Did anything ever happen about the voter fraud in District 15, or are we all pretending that didn't happen? Ahhhh it's good to be back.
---
I usually give Governor Dunleavy's Chief of Staff, Tuckerman Babcock, a pass (because Alaska Twitter more than makes up for it) but this lie is simply too egregious to ignore. Thank you Sam for shining a beacon of light on this blatant deception. And prayers to AG Clarkson for a speedy recovery. #webrokeitfirst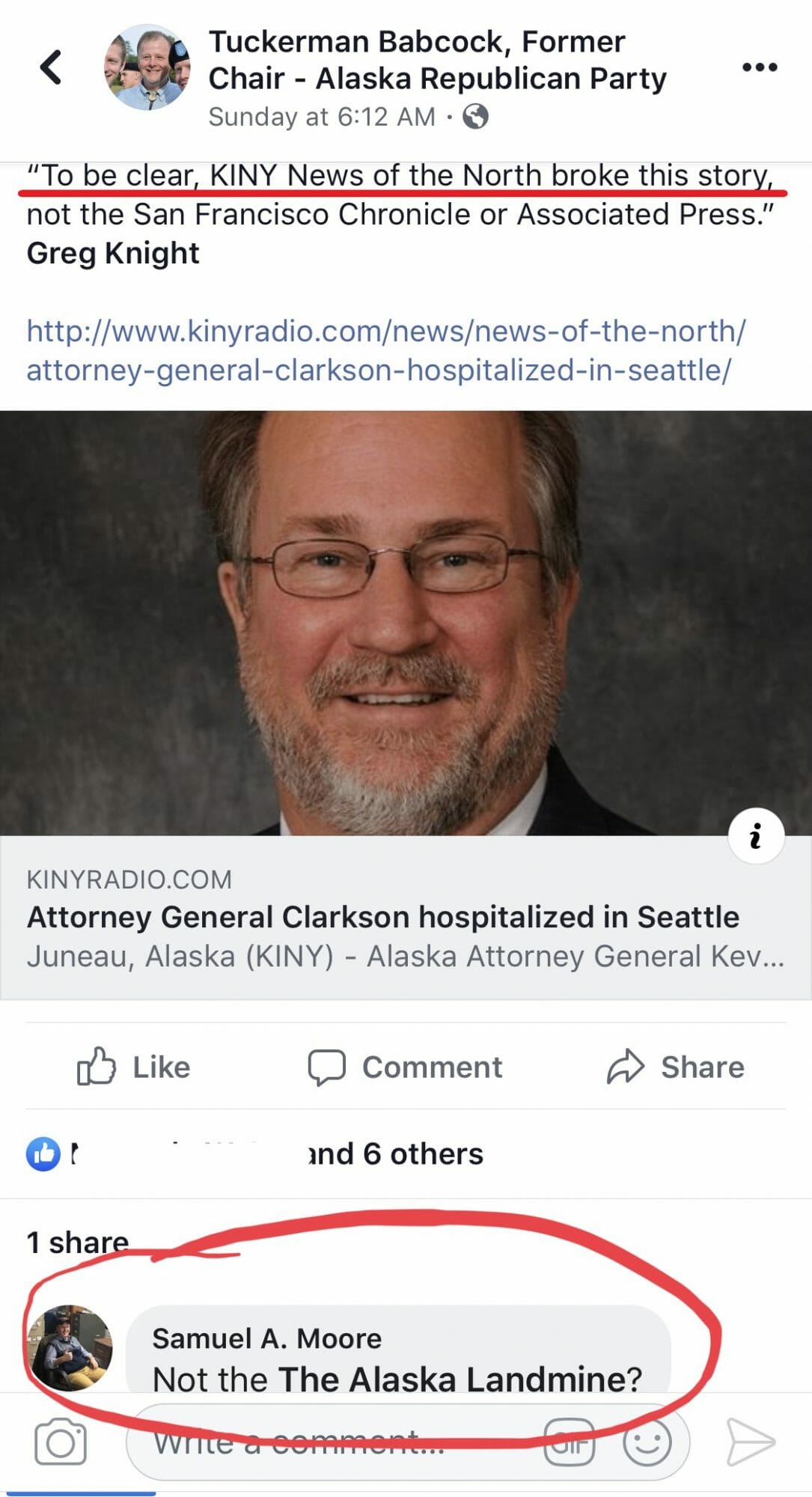 ---
Perhaps Tuckerman should be less worried about who broke the story first and more worried that, according to the same KINY, our AG has developed a taste for sea otters and is an actual wolf.

---
I found this gem on Alaska Reddit the other night. They're not wrong. A tall tale indeed.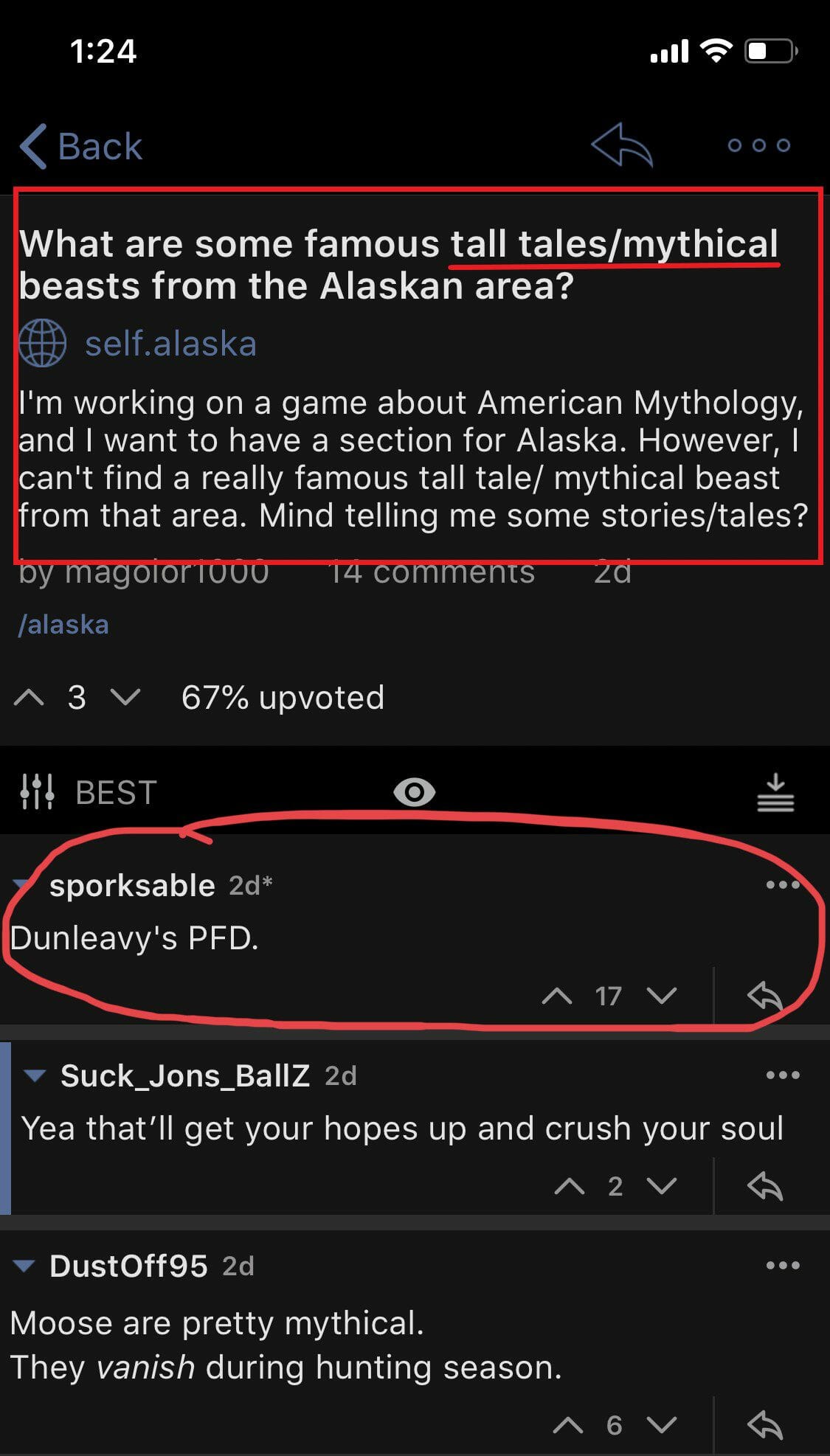 ---
Speaking of tall tales. Suuuuure Representative Fields. Whatever you say. The look on Representative Laddie Shaw's face tho. #notimpressed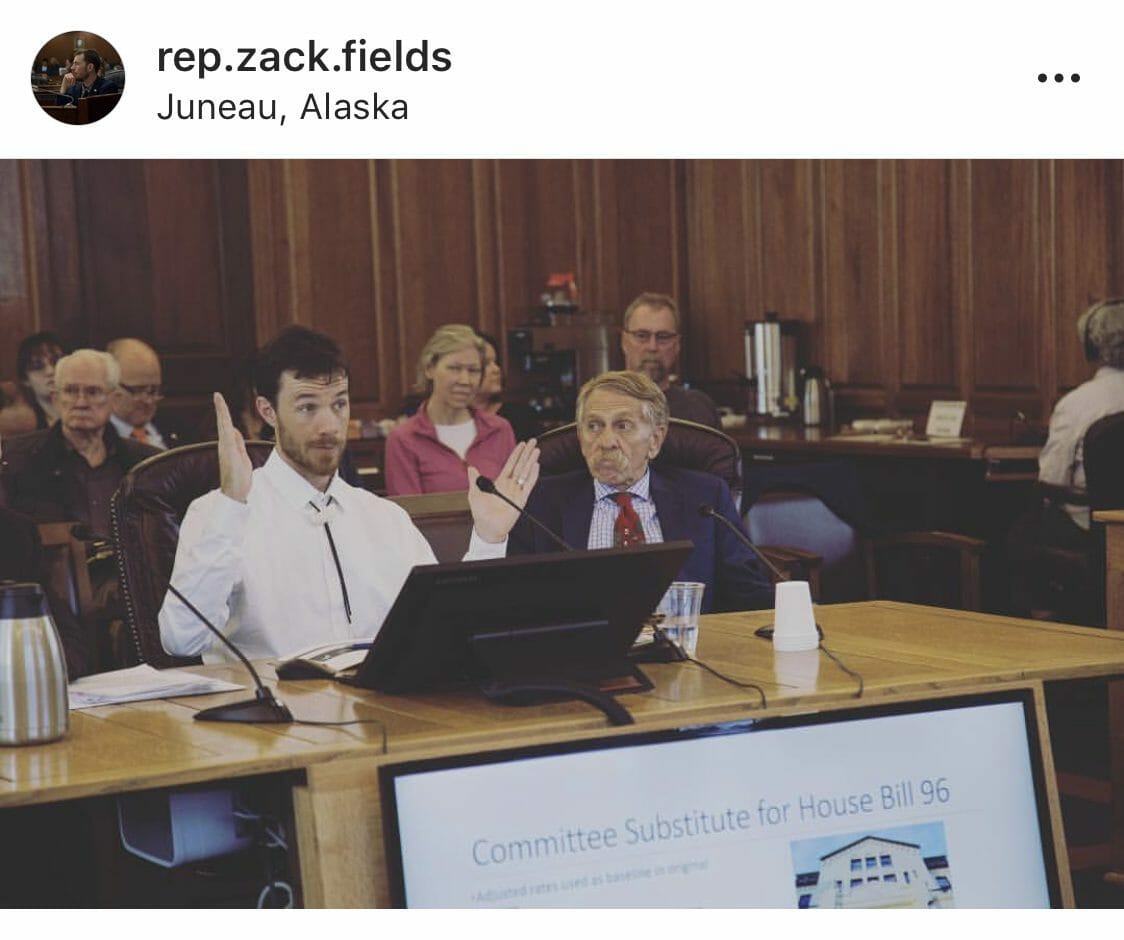 ---
We will have to agree to disagree on this one, Tuckerman. I think Senator Begich's suit looks quite distinguished. Not silly at all. ?️

---
Why do so many legislators' newsletters have alliteration in the title? Maybe it's because I recently gave birth, but Senator Jesse Kiehl's Canal Connections makes me super uncomfortable.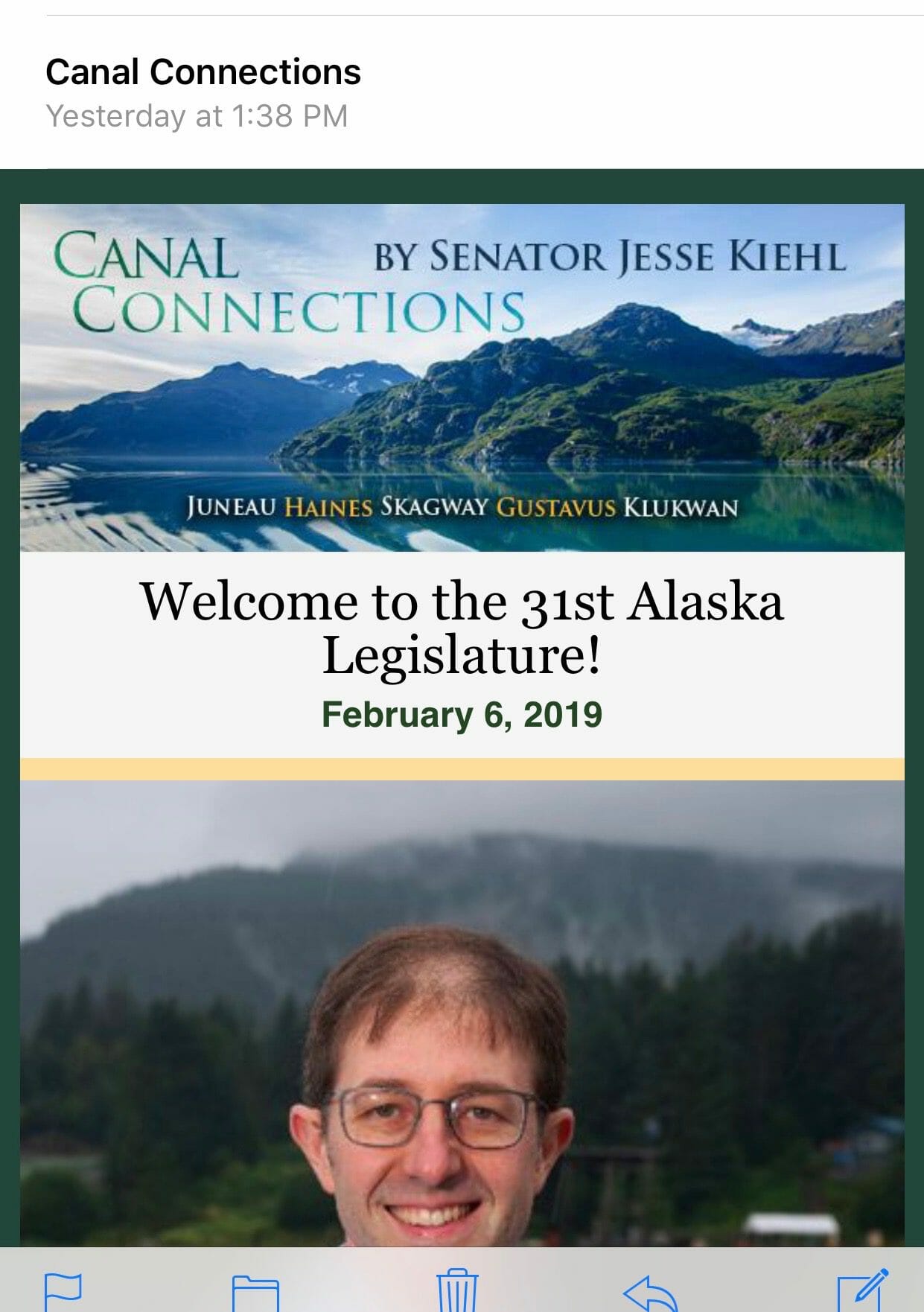 ---
Just what I always wanted. I wonder what Representative Gary Knopp's 
newsletter is called? Knopp's Kerfuffle? Kenai Konnection?

Postcard #20? From the same constituent? Great. Now I actually feel sorry for Gary Knopp.
---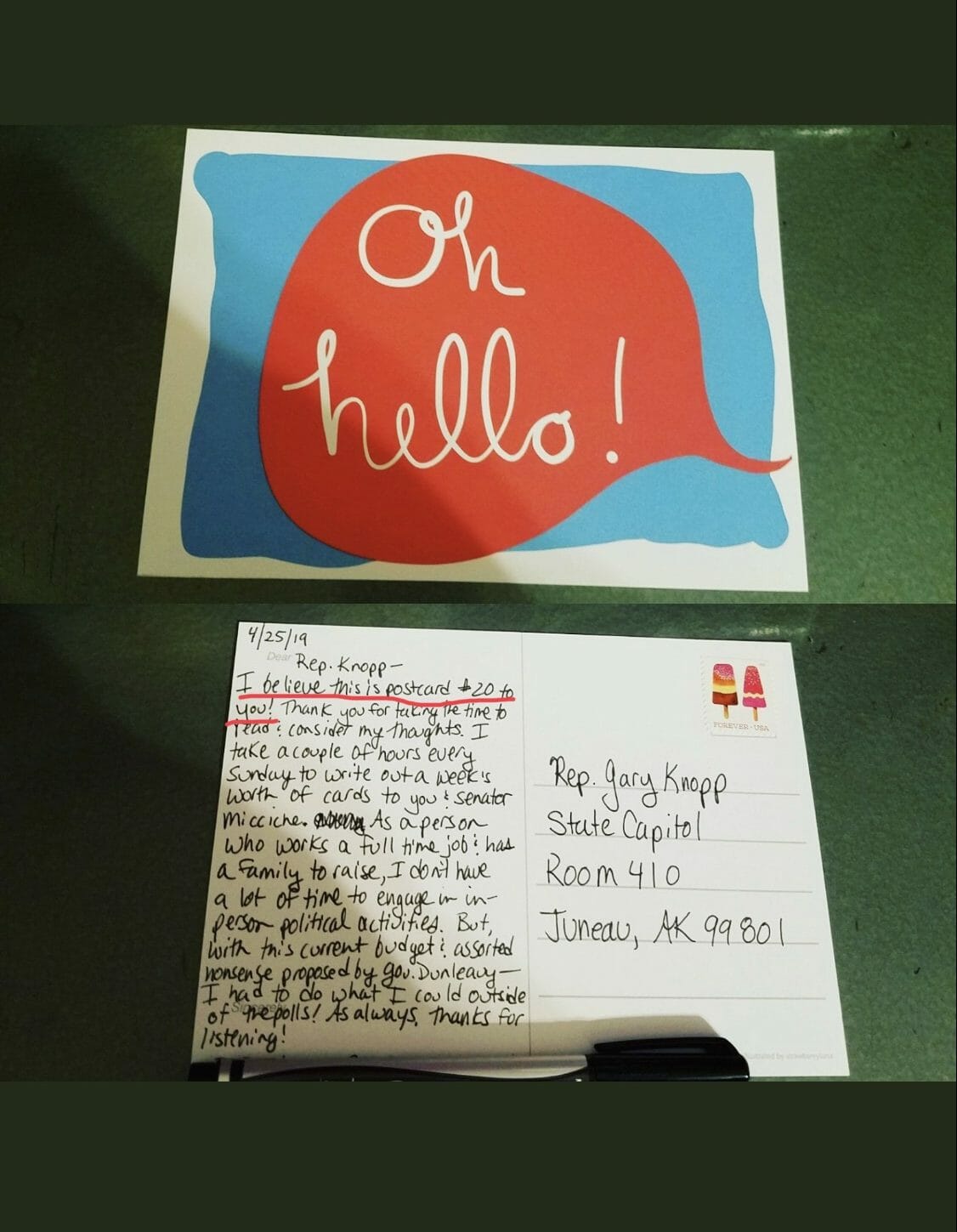 ---
Okay, it looks like Representative Josh Revak's newsletter is alliteration free. Whewww. However, you would think if you're going to mail something out to all your constituents, you'd at least read it over for basic typos. What's a theif?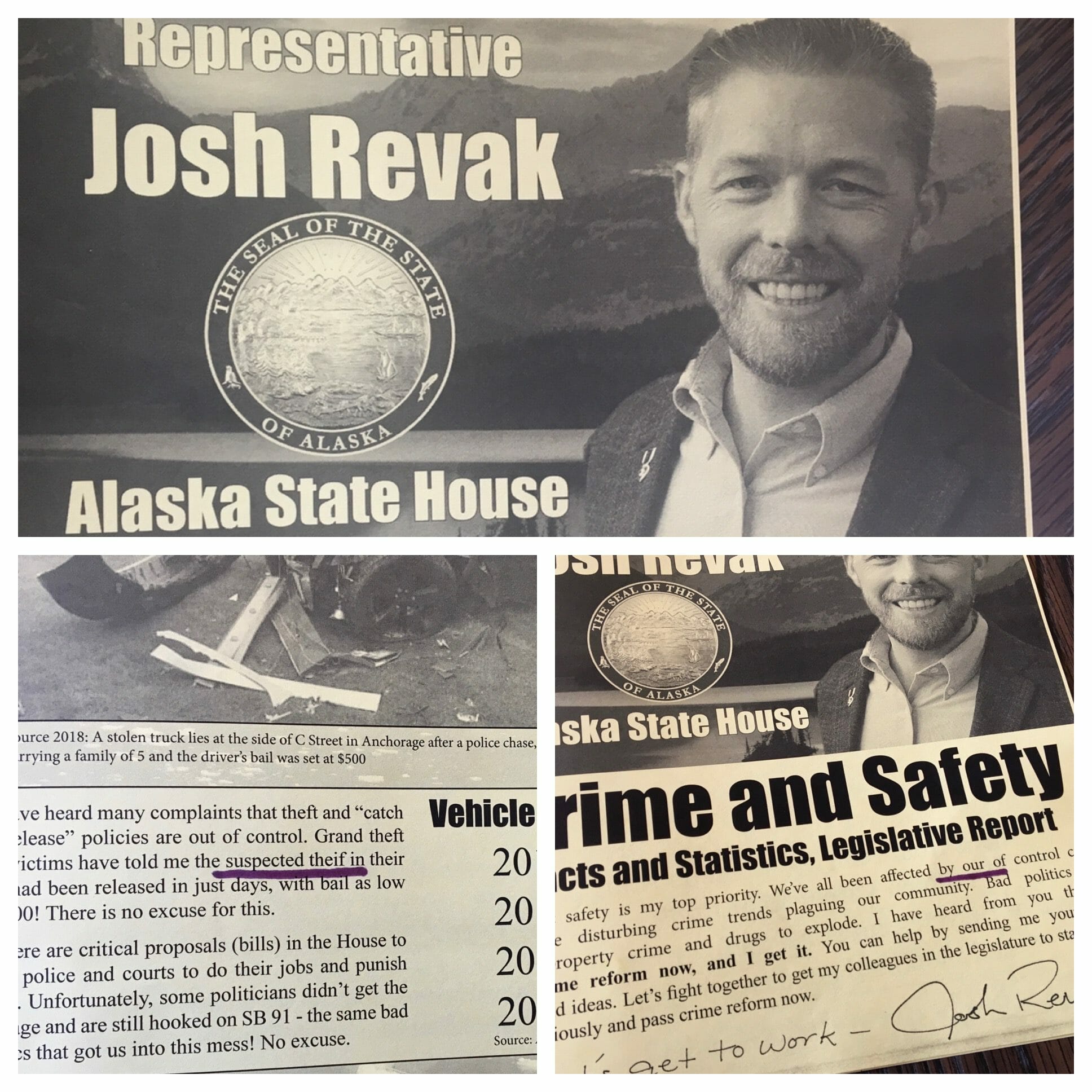 ---
On Monday Senator Shelley Hughes posted another one of her Facebook_Lives. It had a bit of a bumpy start (the doors were locked!) but 1.6K views isn't bad.
Hashtags with underscores and trouble with doors?

We need to talk about these, no more if you please.

#tellingitlikeitis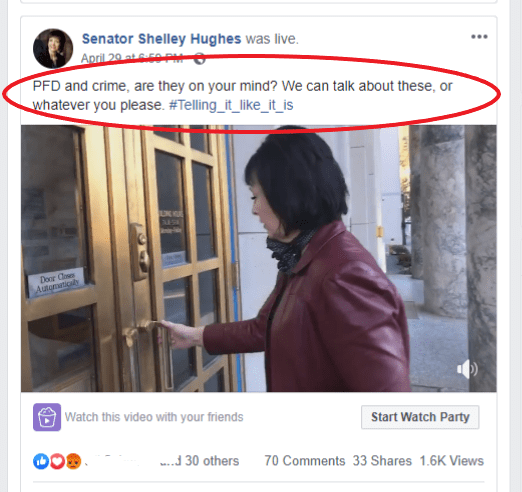 ---
Sen. Reinbold's staff: "Please don't fire us!"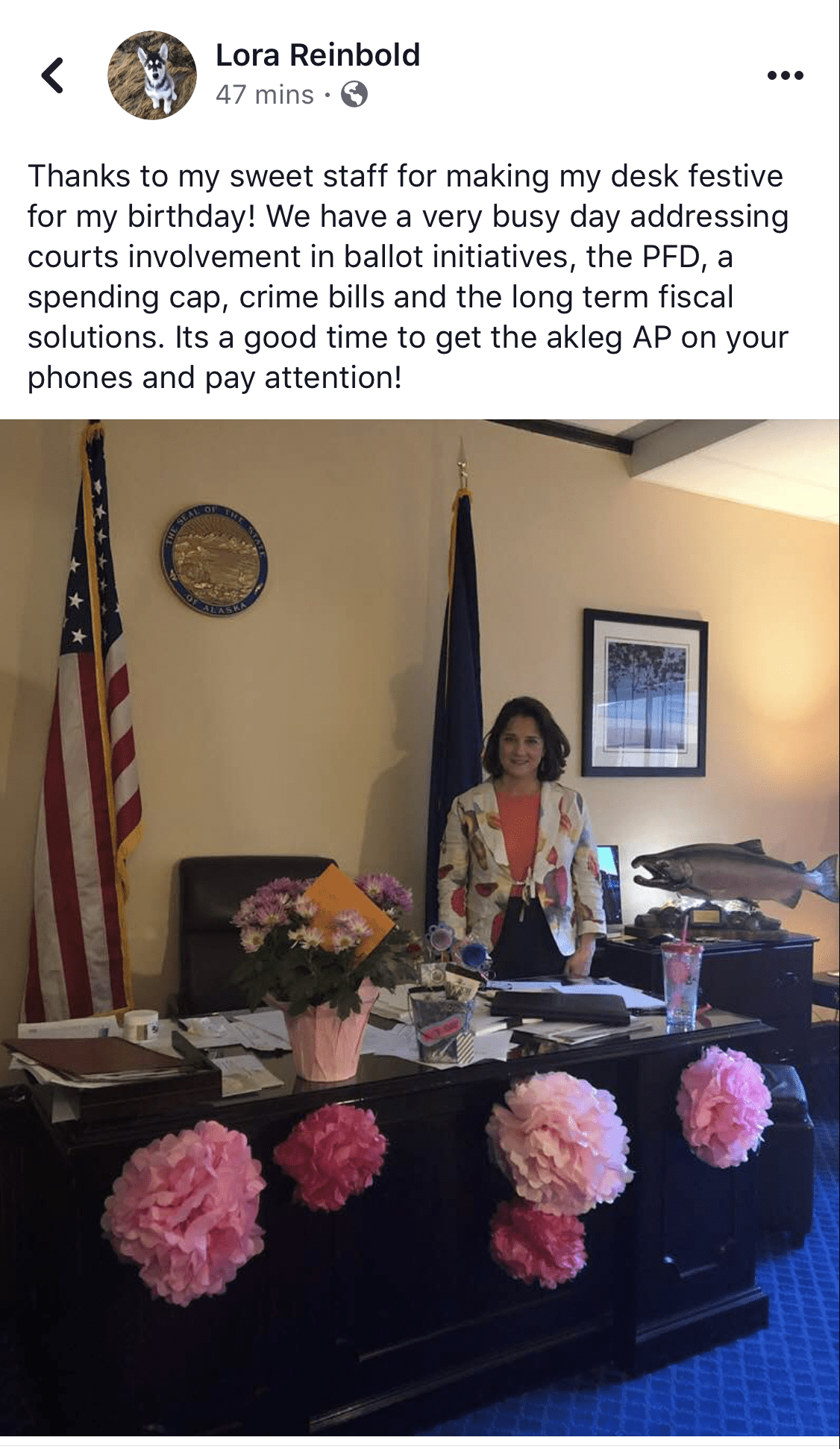 ---
There's nothing Alaska's legislators like more than a good ole handwritten note. The Stalker got her fair share during maternity leave. Thank you! I definitely didn't get one from my Senator, Senator Cathy Giessel, tho. WOW! Check out that penmanship. ?
P.S. Congrats on the appointment Marcus!

---
Senator David Wilson's handwriting isn't that bad for a dude, (sexism doesn't count if its against a man, right?) but compared to Senator Giessel it looks like a second grader wrote it. The smiley face at the end really adds to the grade school aesthetic.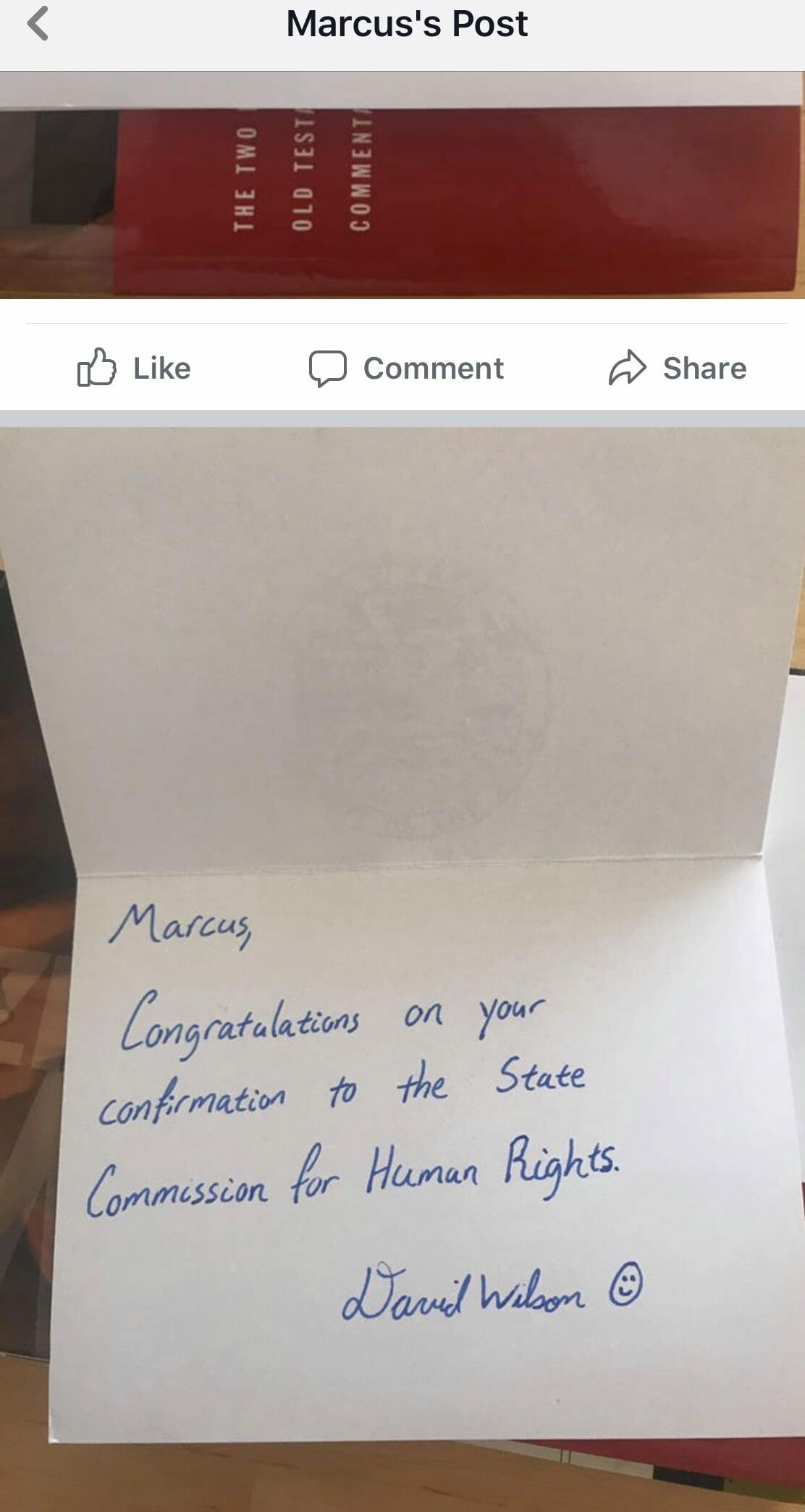 ---
Speaking of Senator Wilson, did you know he is also an amateur beekeeper?! I have to know more about this. Does he collect their honey himself? Has he been stung? Is he going to launch his own line of beeswax "slapstick?" ?

---
Believe it or not, Representative David Eastman is a fan of The Handmaiden's Tale. The sticker on his desk says "Nolite te bastardes carborundorum," a made up Latin phrase from the show that translates to "Don't let the bastards grind you down." Hey David, who are the bastards? Would you like me to get you a Porn Kills sticker to hang next to it?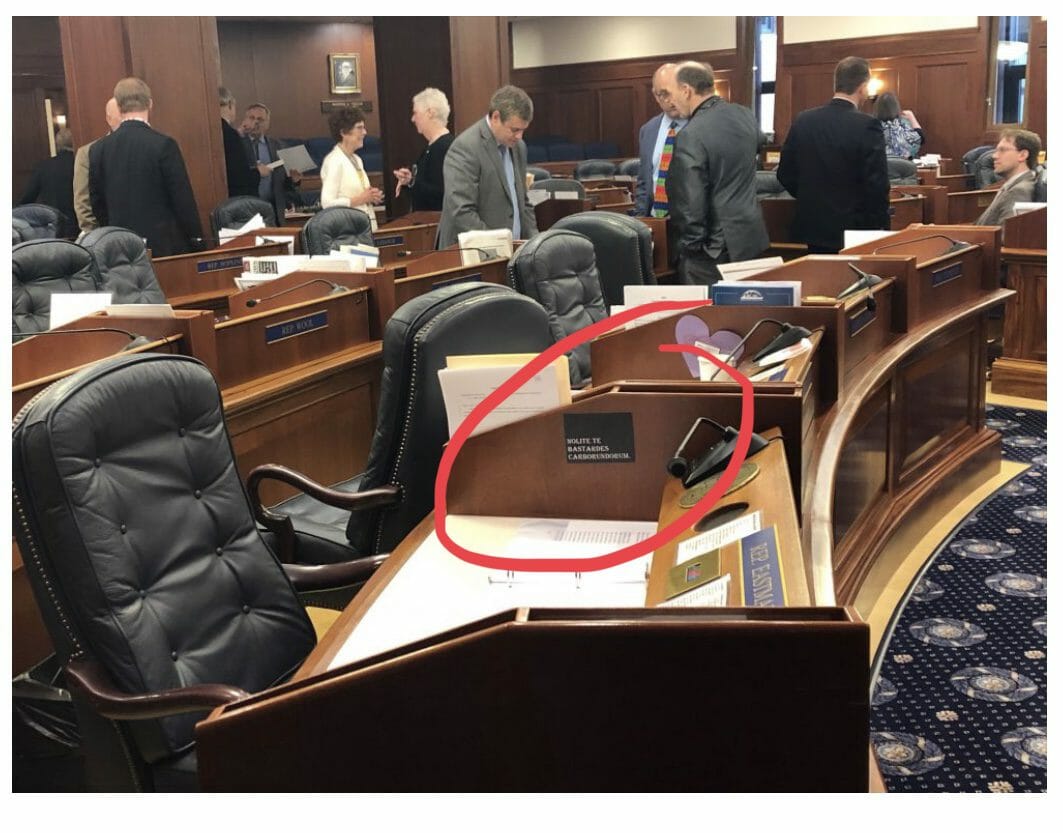 ---
Having your packages stolen. What a pain!
Having your car broken into. What a pain!
Being stabbed at Nordstrom. What a pain!
If only this Harriet Drummond lady knew someone that could help fix the crime laws in Alaska… ?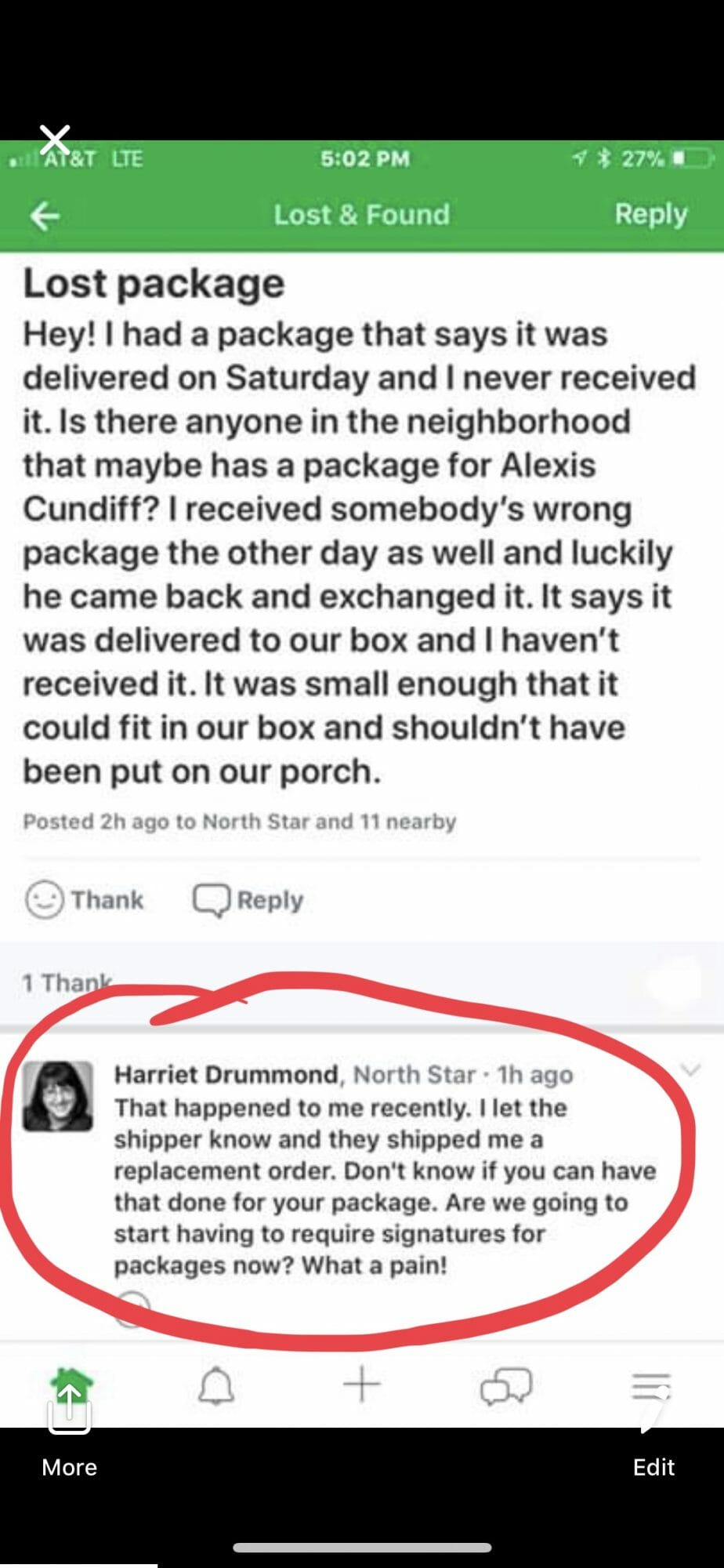 ---
Speaking of Harriet, something looks different. Is it her hair?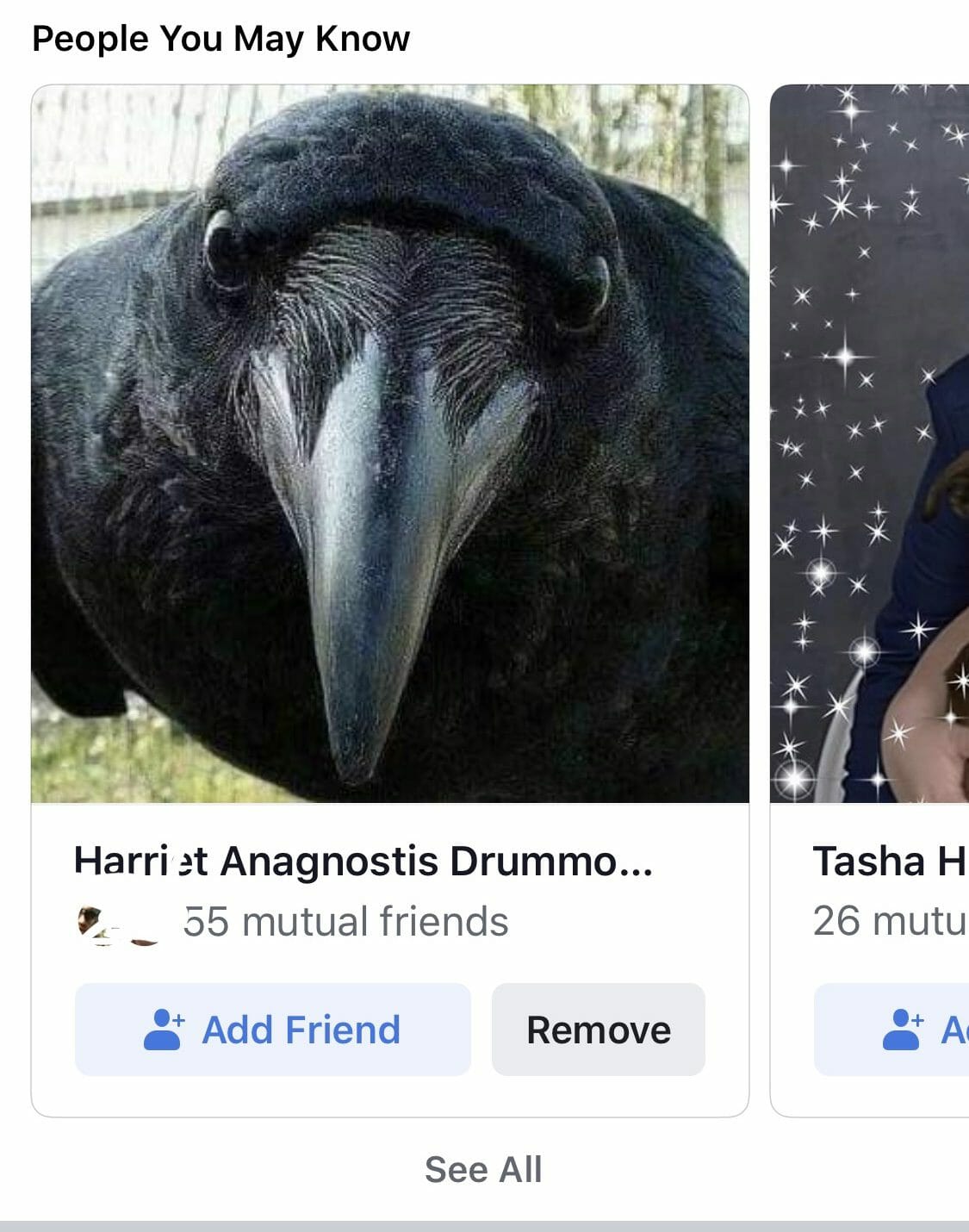 ---
Harriet's not the only one with a new look. Just what Alaska politics needs – more Begiches.

---
Very cool. We think it's probably a good idea for several legislators to #learntocode before 2020. ?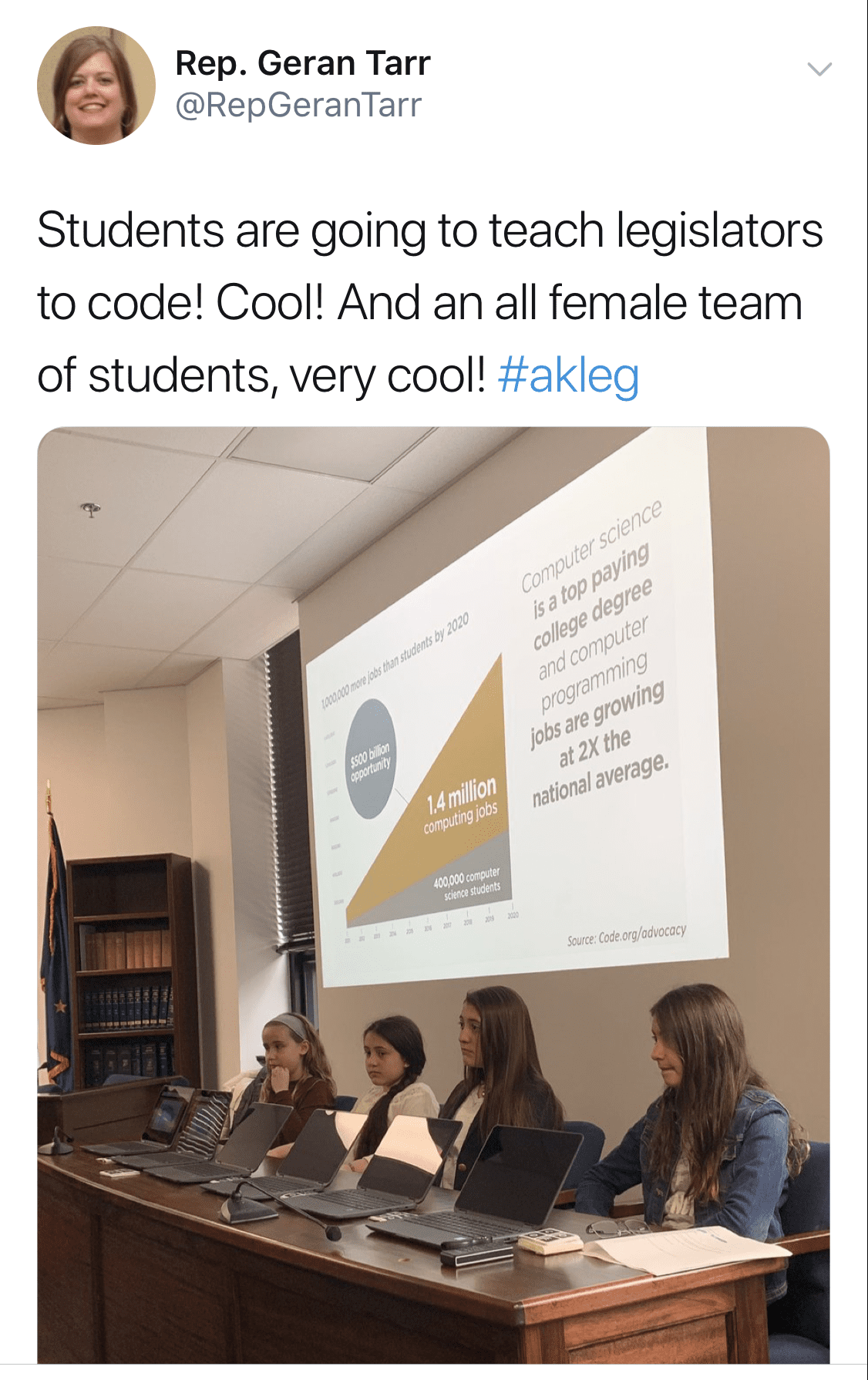 ---
The Anchorage Republican Women's Club recently posted photos from the February 4th Governor's Inaugural Ball. I'm not sure why they waited so long but, as one eagle-eyed tipster noted, they posted them with the hashtag #weknowhowtohavefun on 4/20, so read into that what you will.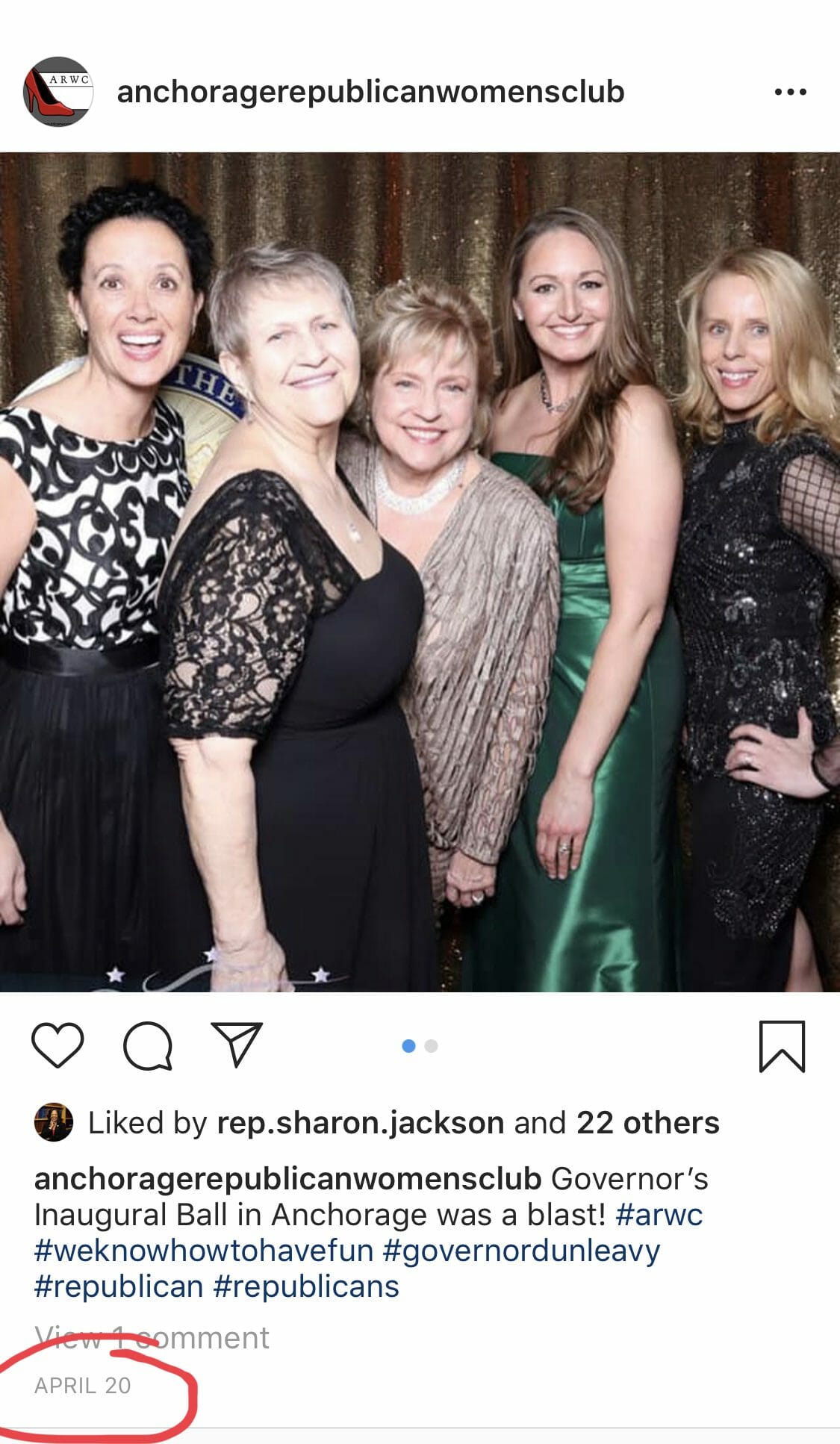 ---
Speaking of having a good time… Representative Rasmussen, I would have never pegged you as that kind of girl woman! Maybe I need to check out a Republican Women's Club meeting after all.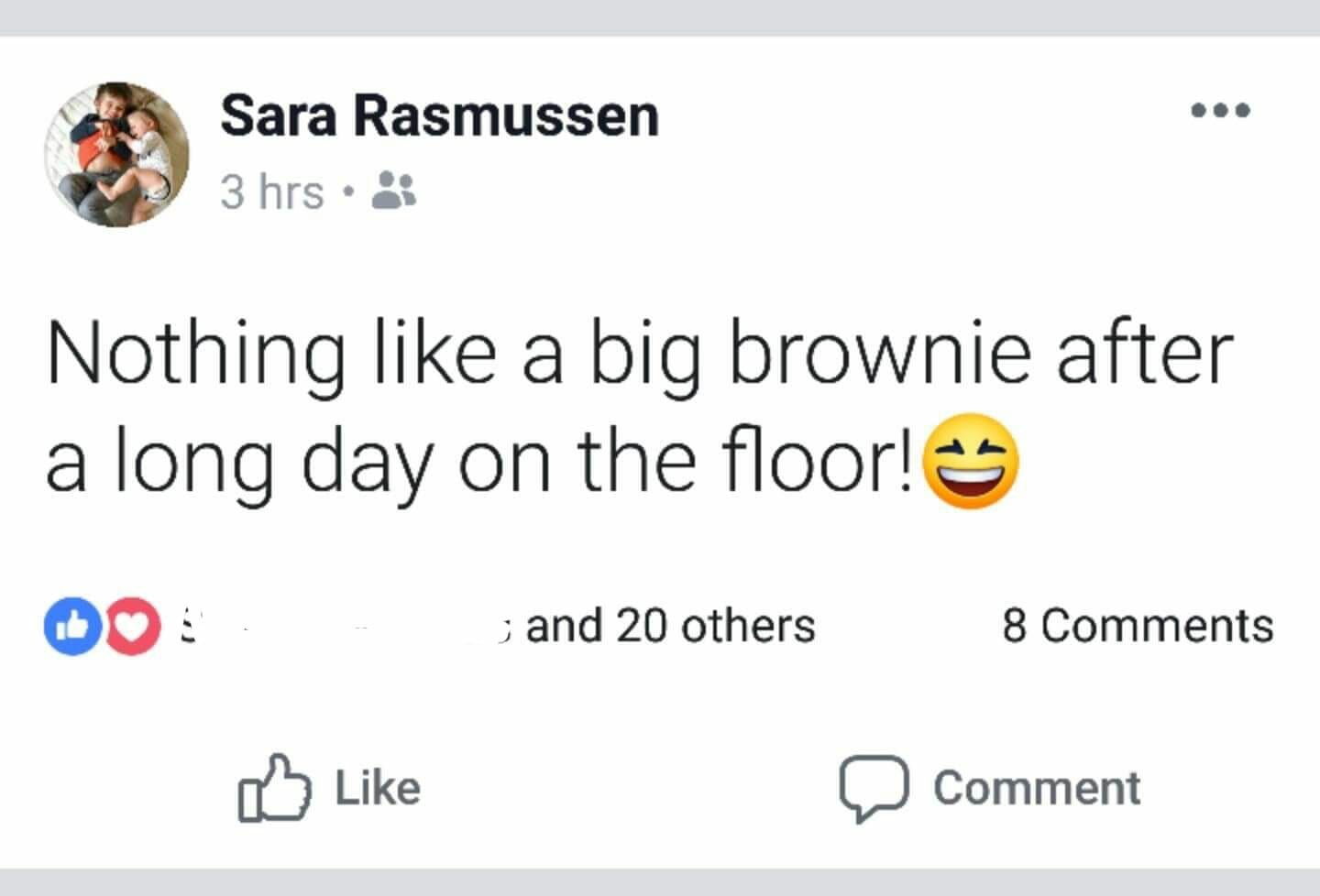 ---
He's running. ?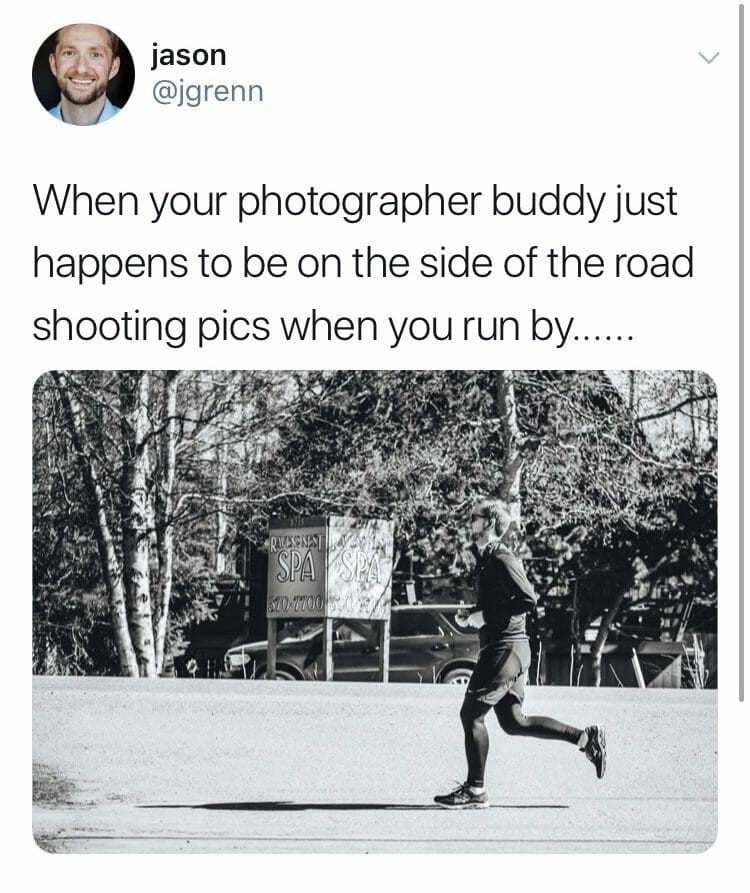 ---
Congratulations to Louisianan Dan Fagan for officially replacing the GOAT of conservative morning talk, Rick Rydell, on KENI 650AM. So far he seems pretty chill. Maybe it's the morning time slot. We miss the Loose Unit Dan of the early 2000s!
Speaking of talk radio hosts… LOL! Someone might want to update their LinkedIn from Radio Talent to SJW.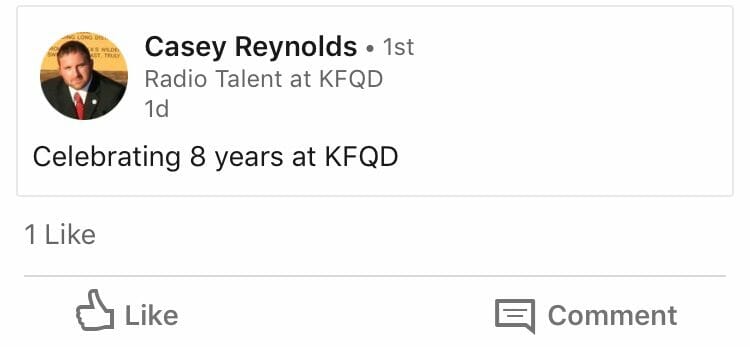 ---
I swear I've had nightmares about this image. What does this even mean? Who does something like this?

---
Oh, that's right. I forgot. The best people. Sheesh. Give the Senator a pass. Family > politics.

---
Now let's check in with the Anchorage Assembly. And I thought I had a Gavel to Gavel addiction. Hate to break it to you Assemblymember Constant, but I don't think they're going to be done in 30 days.

Speaking of my favorite Assemblymember, has Chris started his very own chop shop?! I thought we were trying to get rid of those.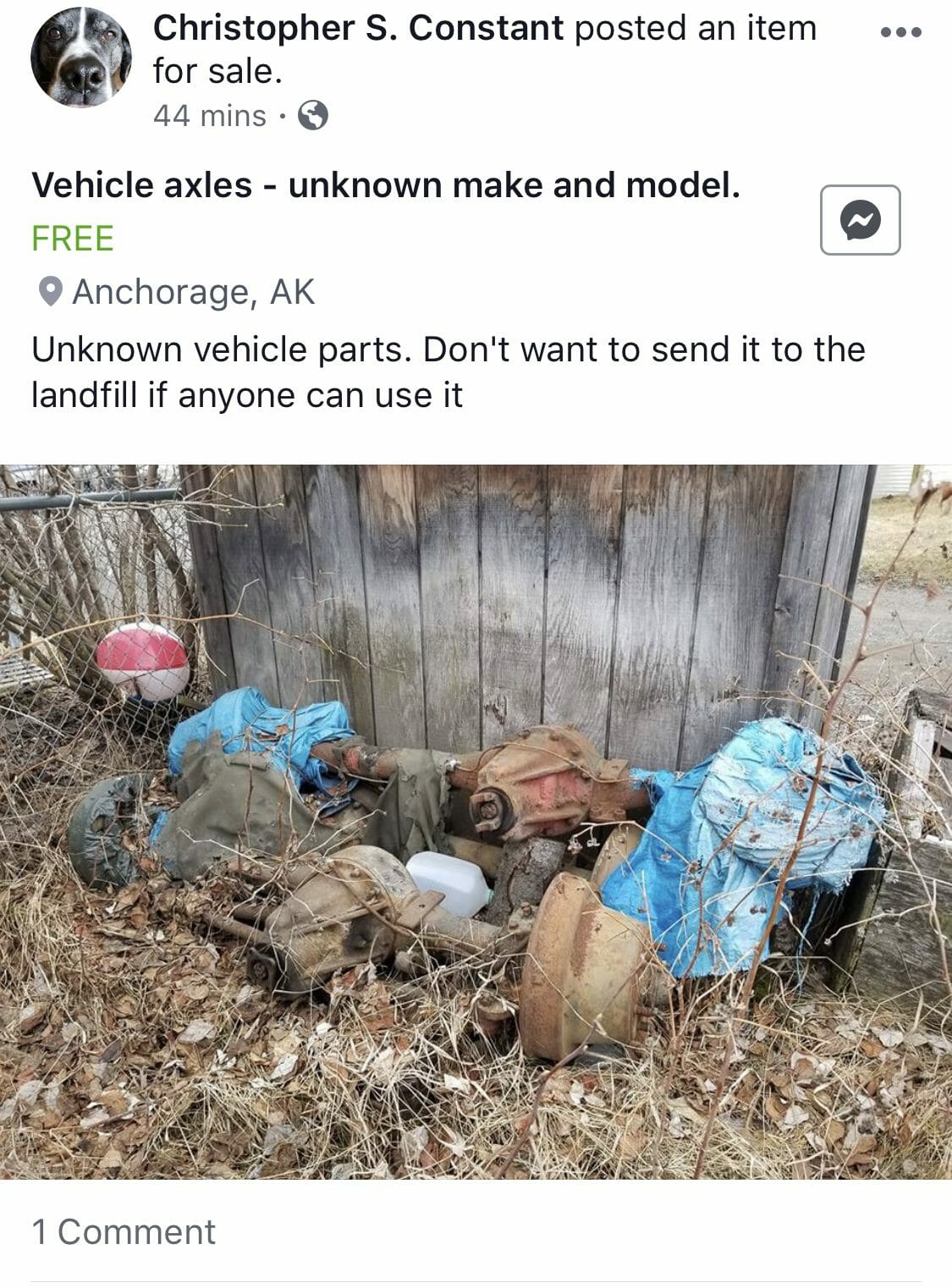 Thoughts and prayers to Assemblymember Forrest Dunbar for his "deep thigh bruise" injury he got while playing ball. #deepthighbruise
---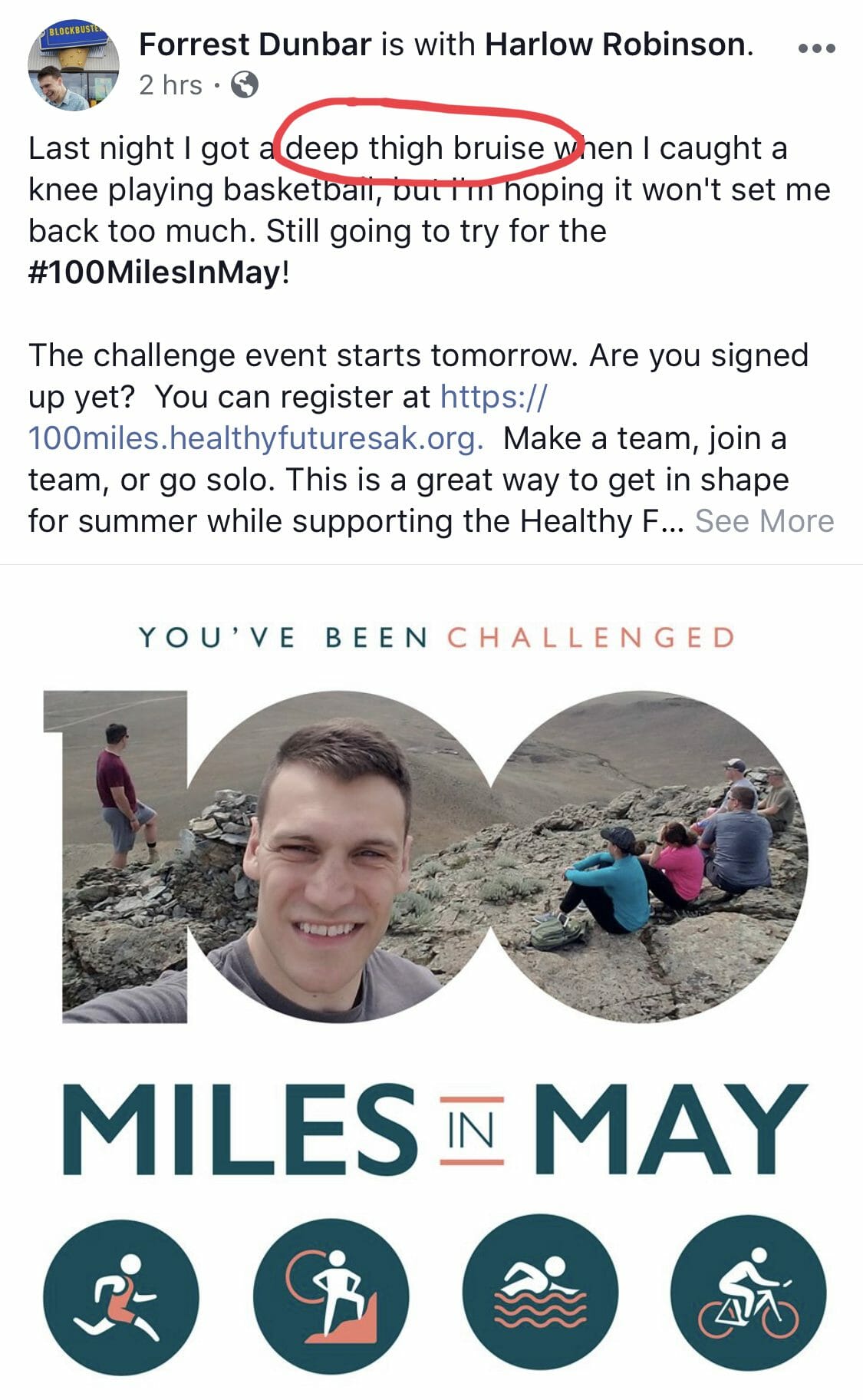 ---
Honestly, we mainly brought up Forrest so we could post this adorable photo of his cat, Katalla. Forrest, can you please post a video of Katalla doing the cat tape box floor challenge on your Instagram ASAP?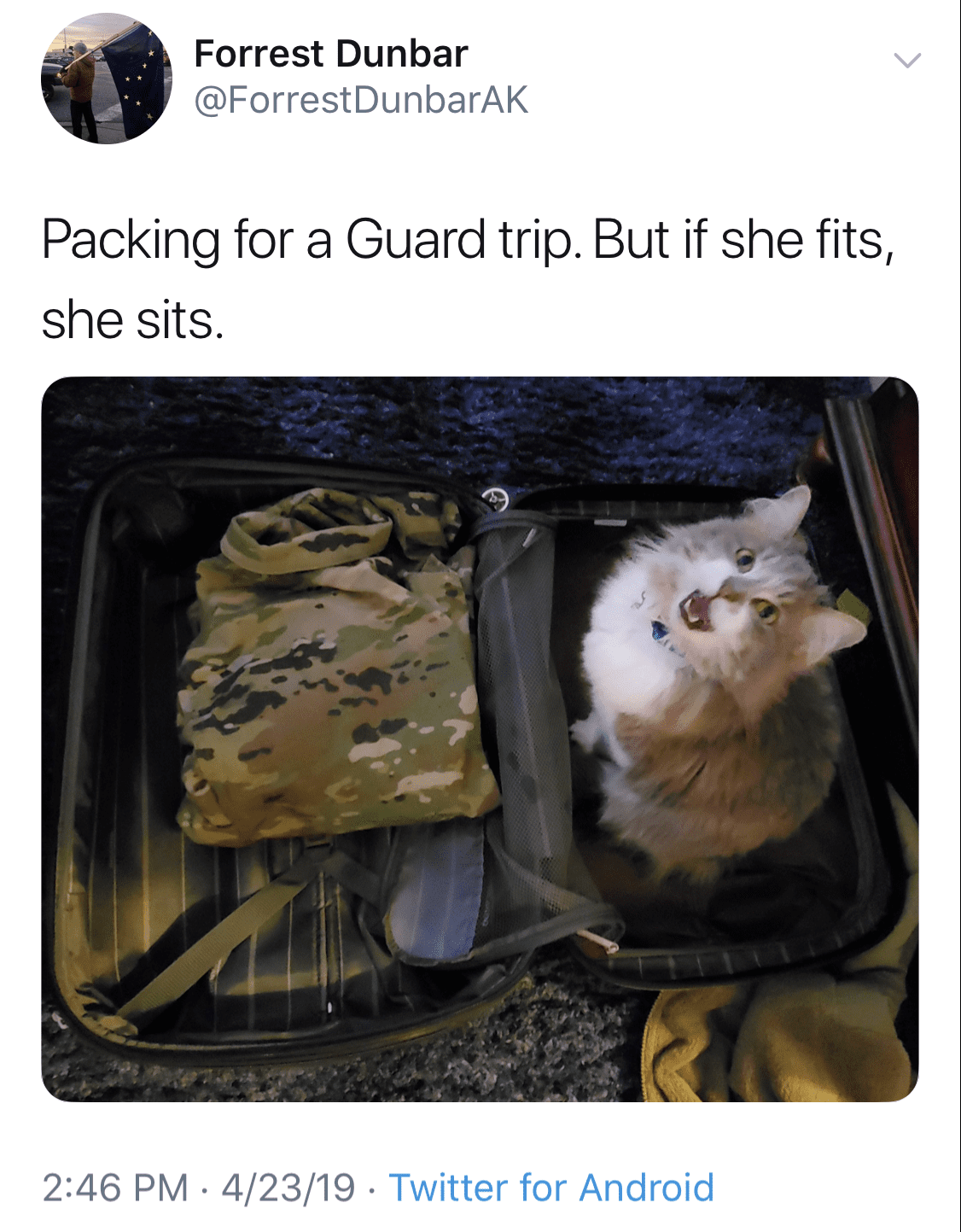 ---
Assemblymember Felix Rivera is very excited about Game of Thrones Oreos. I wonder how they pair with another Felix fav: a Don Jose's margarita?

---
The snow has finally melted and it's orange bag season. The Anchorage Chamber might not be super pro-business anymore, but they sure do care about making cleaning fun! Just grab an orange bag and a margarita and go to town with team Will Clean for Margs. Is Felix the team captain?! ?
---

We are actually a huge fan of Anchorage citywide cleanup – be sure to pick up your orange bags and take advantage of the free dump days. We are happy to report South Anchorage started cleaning up the trash in their districts back on August 21st.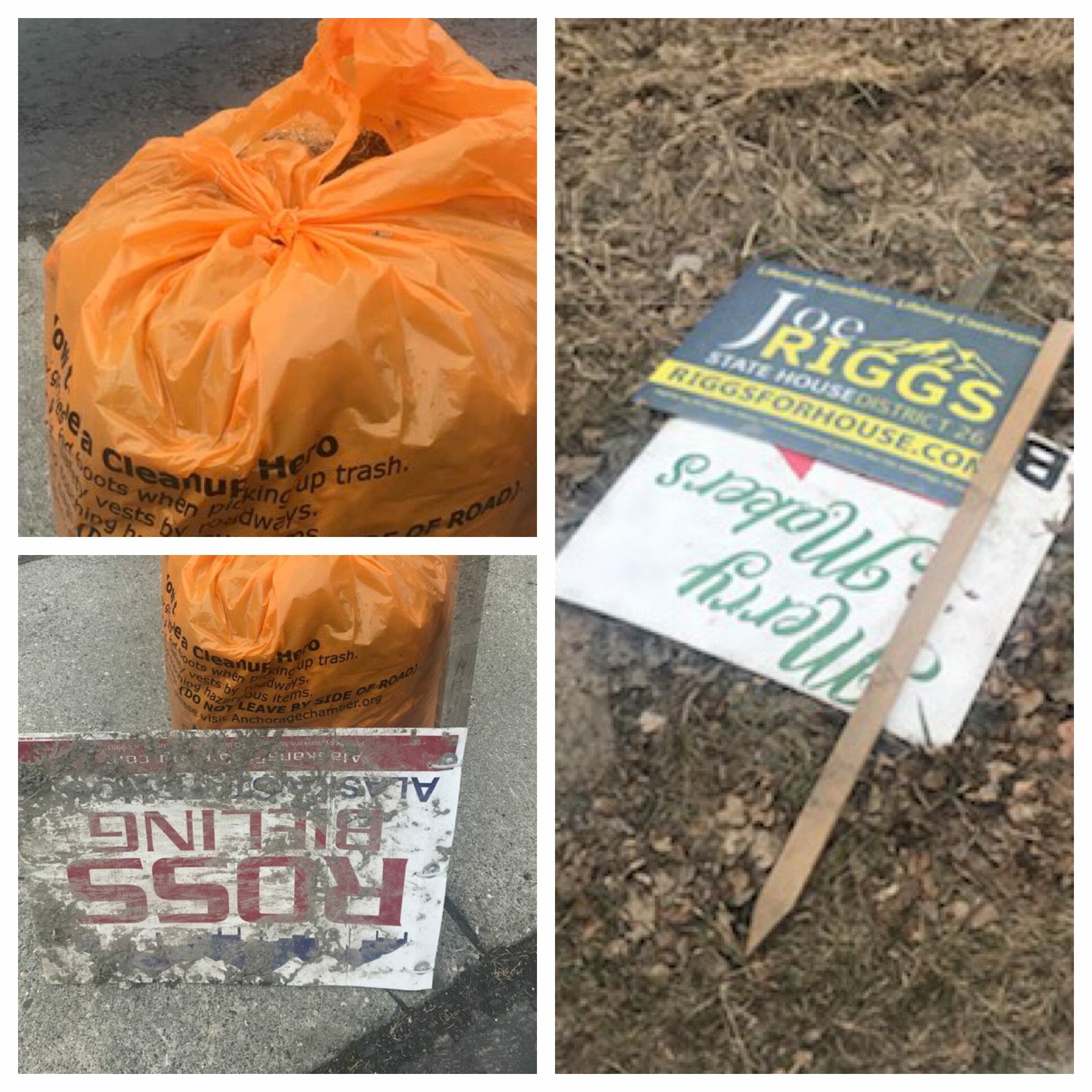 ---
While Districts 26 and 28 chose to clean things up before the election, District L is attempting to drain the swamp during session. Good luck.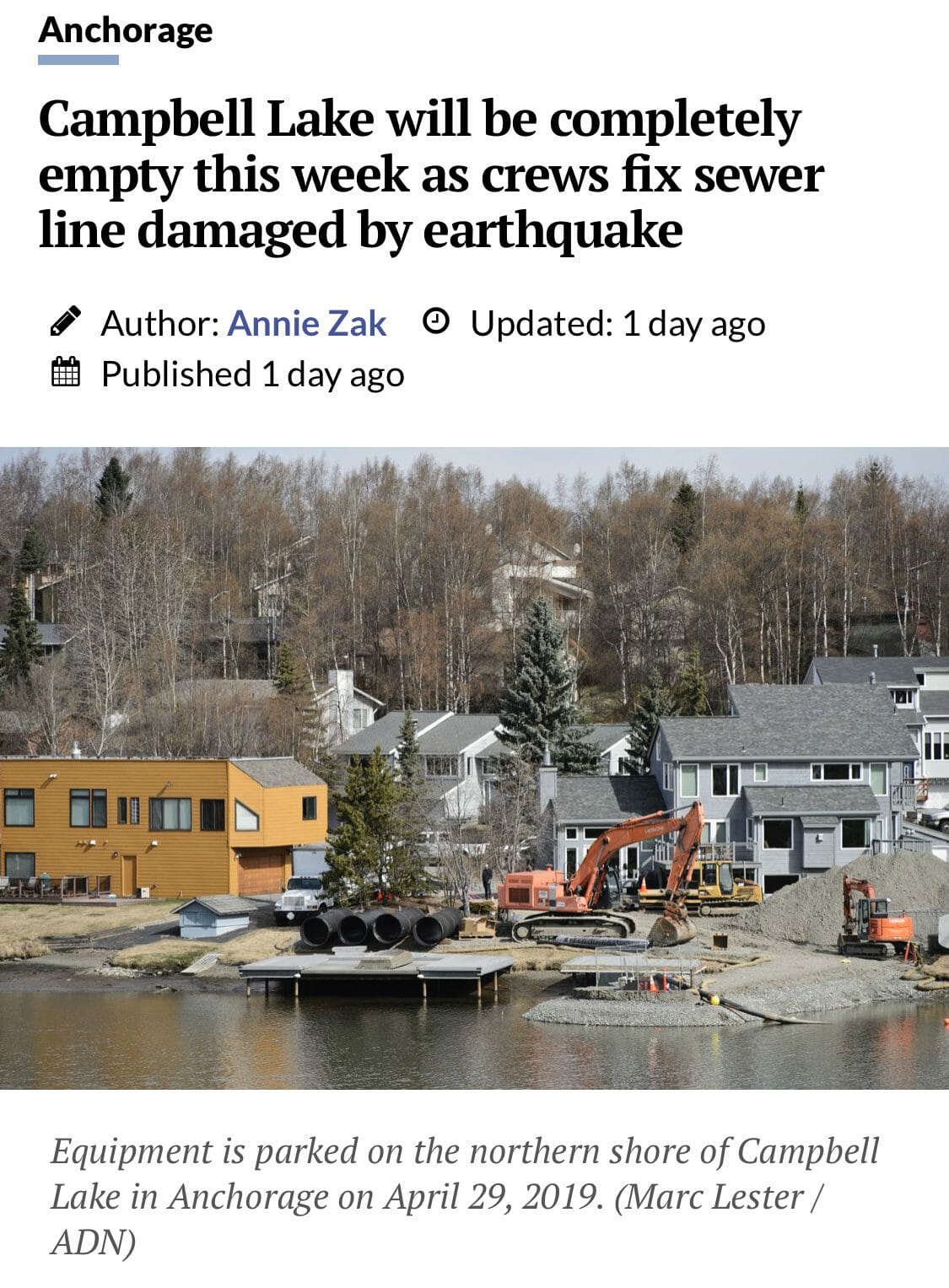 ---
---
Spotted in:
OMG! So jealous!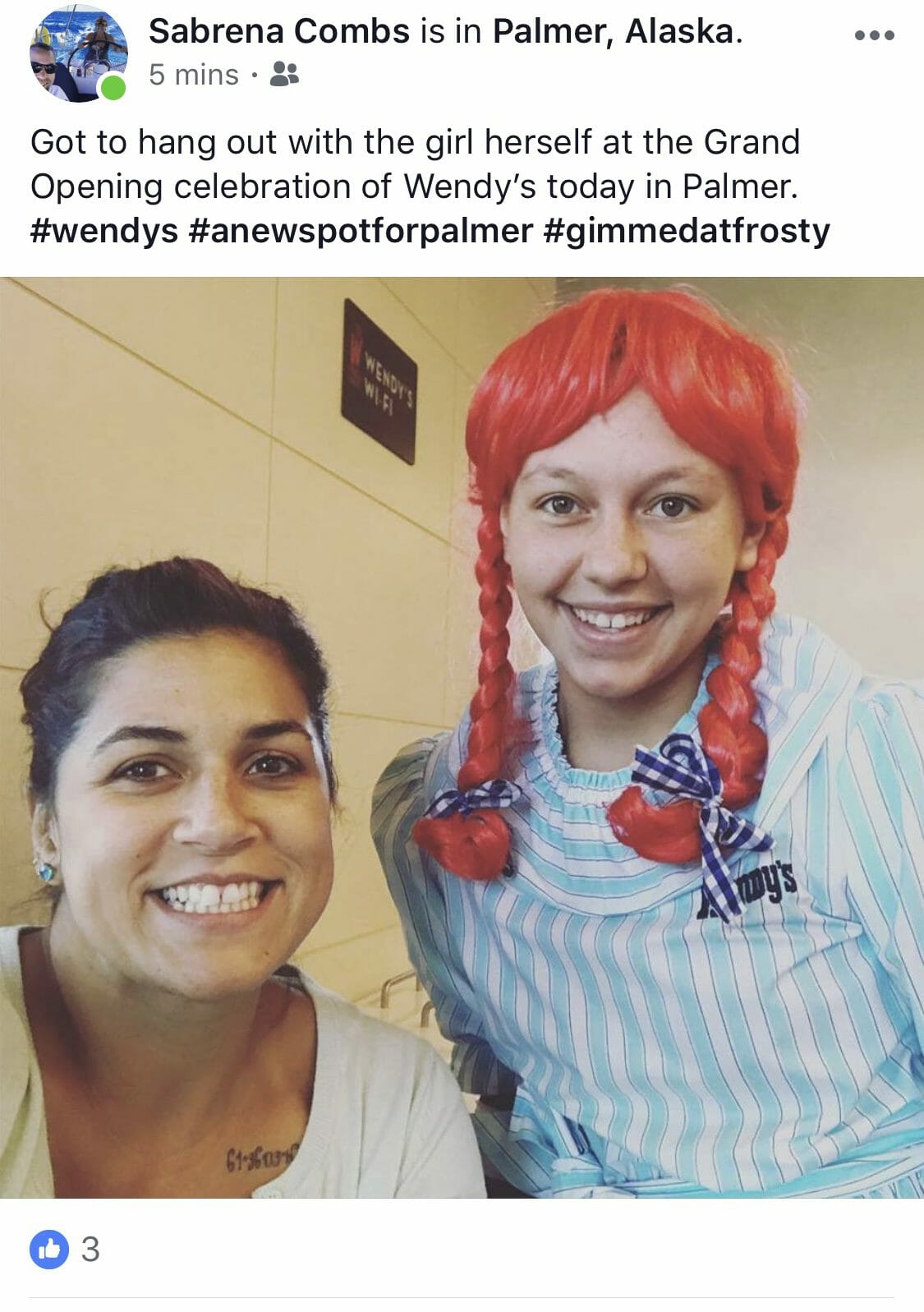 ---
Lt. Governor Kevin Meyer flying from Juneau to Anchorage in first class. Also in first class? Representative David Eastman. Blessed be the fruit and cheese plate.
---
Spotted at Leg Bowling end of session party: recluse Senator Bill Wielechowski killing it at darts, and Senator Mia Costello getting down on the dance floor with Representative Dan Ortiz.
---
Overheard:
High level politico: "Okay, I have to tell someone. I think the Ted Stevens airport statue is super creepy."
---
DC lawyer: "I judge all Alaska politicians on how they tipped me when I worked at Orso in my early 20s. It's not pretty."
---
The Alaska Stalker was born and raised in Alaska, and lives in South Anchorage with her husband, daughter, and newborn son. She is not Jeff Landfield.