Welcome to this edition of the Alaska Stalker, a lighthearted round up of the best and worst of Alaska's social media landscape.
***
If you enjoy the Alaska Stalker, please consider supporting working moms like me by sending in hot tips, overheards, and spotted ins. You can reach me at akstalker@alaskalandmine.com. As always, thanks for reading.
***
I celebrated a little anniversary on Sunday — three years of writing the Alaska Stalker. I can scarcely believe it. I wanted to give a quick shout out to readers new and old, and thank everyone for the laughs, mortified gasps, eyerolls, and of course, hot tips.
I hope everyone still has as much fun reading as I do putting it together. I am always blown away with how many folks read each week, and I love getting your emails and messages. The hate mail is pretty amazing, too. I am grateful for our quirky yet lovable slate of political characters from around the state who can't help but overshare on the internet. I often joke that because of them the column often writes itself. Thank you! ❤️
 ***
Former Rep. Colleen Sullivan-Leonard took time out of her busy retirement to wish everyone a happy "4/20 day." For someone that claims not to know what 4/20 means, Colleen boasting about having "freshly baked cookies" in her 420 office on Fridays doesn't help her case. 😵🍪

***
I still can't believe Rep. Sara Rasmussen dropped a 4/20 reference on her official Rep. page. Loose! Wait, is that the devil's lettuce in your shopping cart, Sara?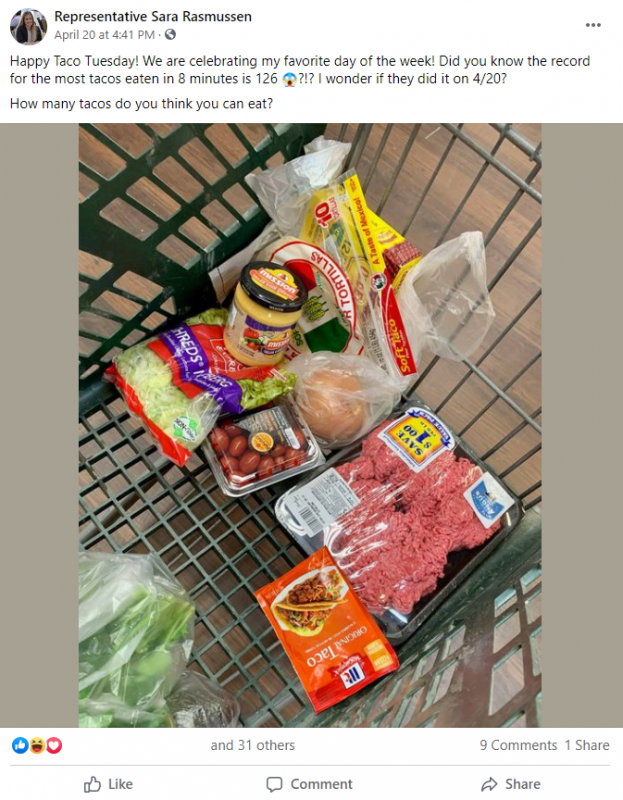 ***
If only that was the loosest thing Sara did this week. Did you see her new custom cup? After displaying it prominently in this post, and on Gavel to Gavel, I can't help but think she wanted everyone to notice. Scroll down to the comments if you can't quite make it out. Maybe she should buy Melania's jacket while she's at it.

***
Can I go back to making 4/20 jokes now? I'm sure it's just a "coincidence" that Rep. Hannan filled her fridge with cheese and other frozen goods just days before the unofficial holiday. Sara is always prepared.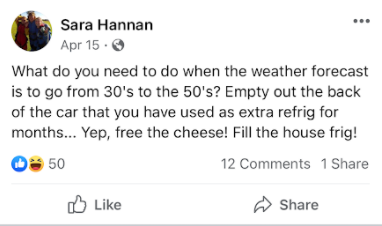 ***
If I didn't already know Rep. Spohnholz was committed to a drug and alcohol free lifestyle, I might have thought she was starting celebrations a little early. I guess Ivy is just high on life. Those Juneau smells! Colors, man. 😂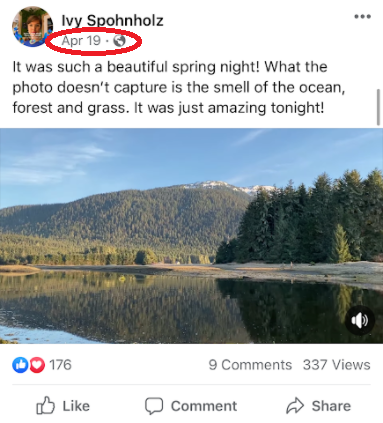 ***
No question, Rep. Adam Wool was definitely high on 4/20. About 2,750 feet high. ⛷️🏔️ 🤣
Wow, judging by the pics, I guess there's no COVID at Eaglecrest. Party on, Adam.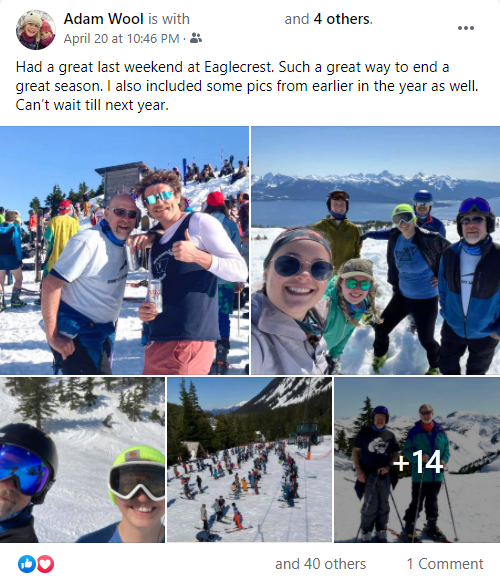 ***
I love how Sen. Micciche posted this photo of him, Sen. Revak, Sen. Bishop, Rep. Patkotak, Rep. Cronk and lobbyist Pat Carter trap shooting in color. And then, because he thought they looked so cool, he posted the same exact photo right below in black and white. LOL! What are they, the Alaska Legislature's newest boyband?
🎵🎶Guns are my fire

The one desire

Believe when I say

I want my 2A🎶🎵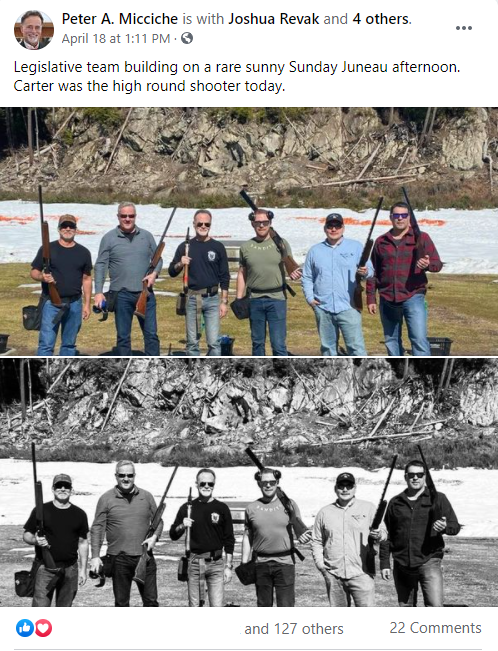 ***
Speaking of sharp shooters, I couldn't believe my eyes when someone sent in this tip via Nextdoor. Stray cat in your yard eating defenseless song birds? Just SHOOT IT! No joke, that's what one Rep. Harriet Drummond suggested. I did not see that one coming. The comments are just about what you'd expect. She's even lost a voter! I guess she's a dog person.

***
Sen. Lyman Hoffman updated his cover photo with this epic throw back. Just look at everyone who isn't there anymore: former Senators Mike Dunleavy, Anna MacKinnon, and Pete Kelly. Those were the days…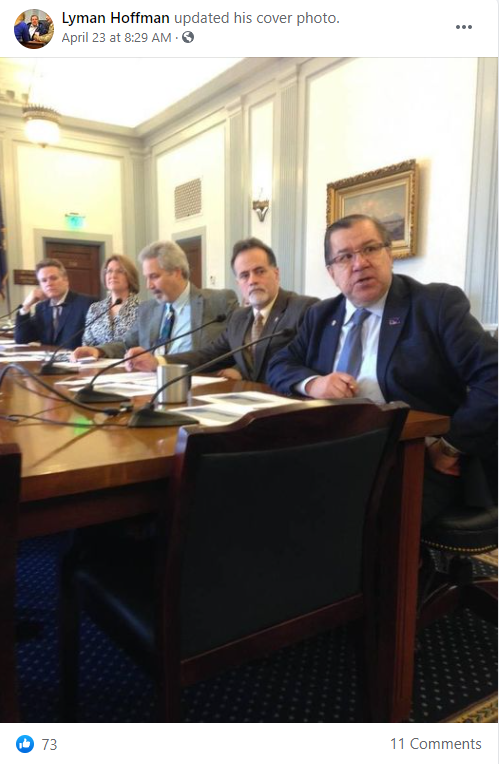 ***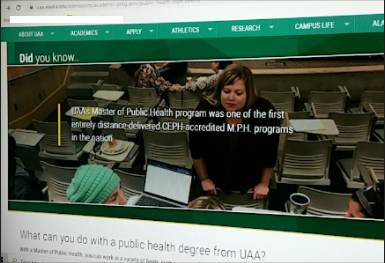 ***
In lieu of flowers, Sen. Reinbold kindly asks for donations to help fund a charter flight for the next time she needs to go back home to Anchorage. That, or she can beg Natasha to use the private jet!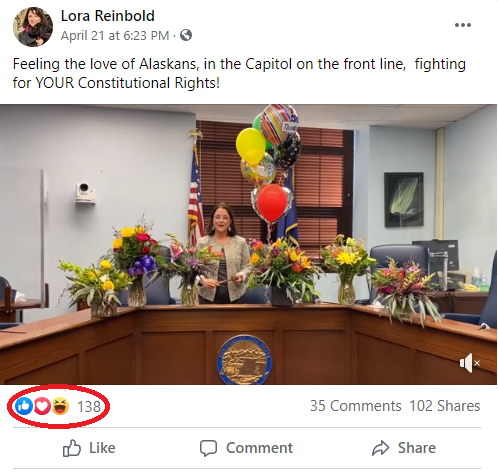 ***
Has Lora finally jumped the shark? It seems her most recent post had fewer flowers and about half as many "likes" compared to her first "I'm fighting for you by breaking all the rules" post back in March.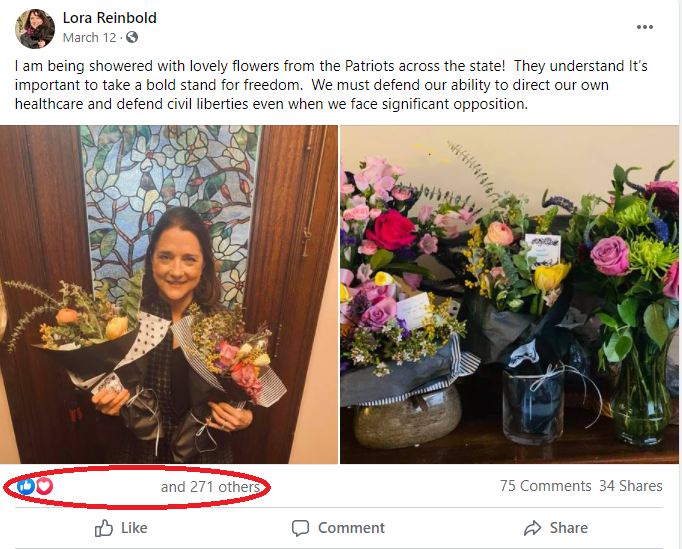 ***
Even the caribou are fleeing for their lives. Get away from us, maskless lady!

***
As a staunch supporter of legalizing fireworks in Anchorage, I am loving Rep. Shaw's recent "POWER SUMMIT WITH YOUNG ACTIVISTS." While I don't think Laddie can actually do much about what is surely a municipal issue, it's always good to engage with constituents of all ages. Fingers crossed our next mayor can pick up where former Anchorage Assemblymember Dick Traini left off. 🎆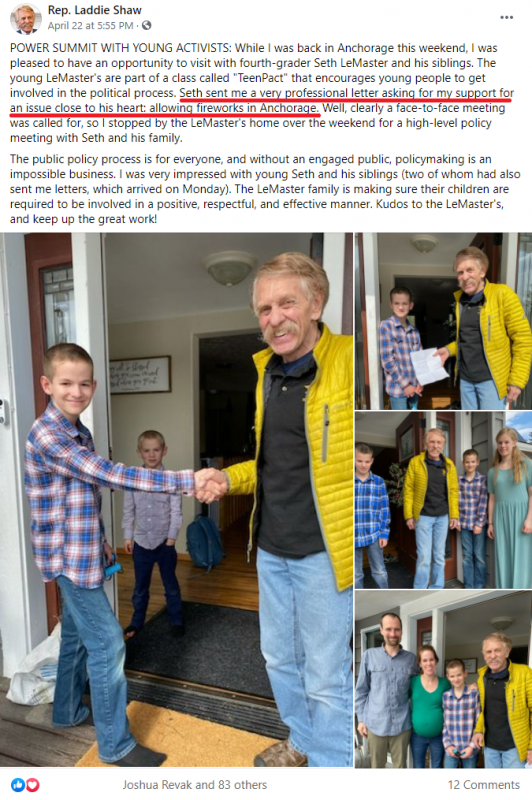 wi
***
And now on to the Anchorage mayoral runoff election… Candidate Dave Bronson has racked up some high level profile pic frame endorsements. I poked around and couldn't find any legislators with a Dunbar for mayor frame. SAD!
***
Forrest did get the coveted Santa endorsement. Who else is shocked Forrest didn't do the whole "Don't worry, this photo was pre-COVID" caveat?

***
Bronson snagged the coveted endorsement of man of the people, Bob Lester. He'll always be Kid Fox to me.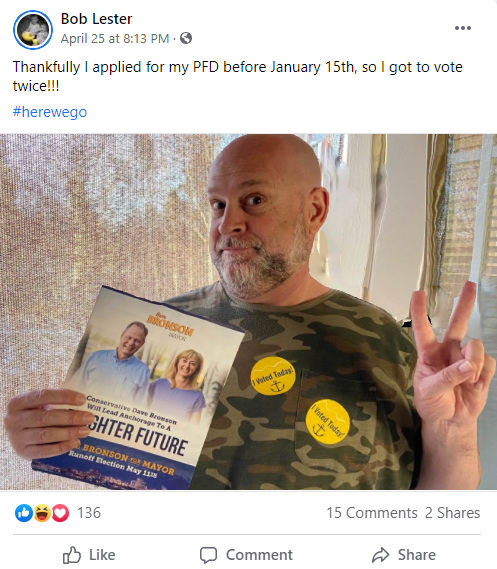 ***
Kameron Perez-Verdia marks yet another Anchorage Assemblymember coming out publicly in support of Forrest Dunbar for mayor.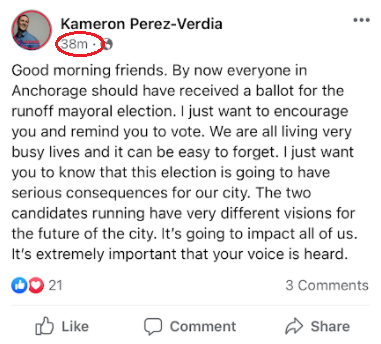 ***
This was posted three minutes after Kameron's post. Is this shade? Daaaang, Rev. Schultz.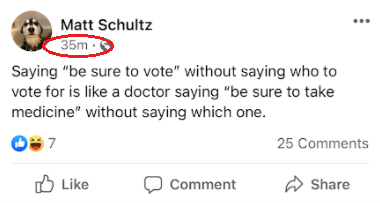 ***
I mean, Kameron has the little Dunbar profile pic frame and everything. It's subtle, but it's there. Leave Kameron alone!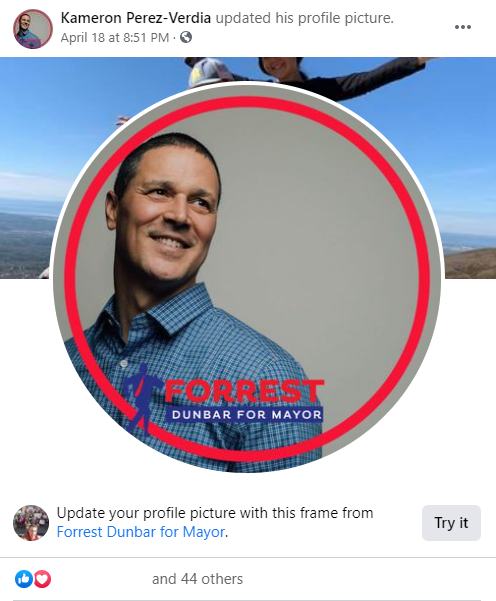 ***
Did you catch the KTUU debate? This caption pretty much sums it up. 💩💩💩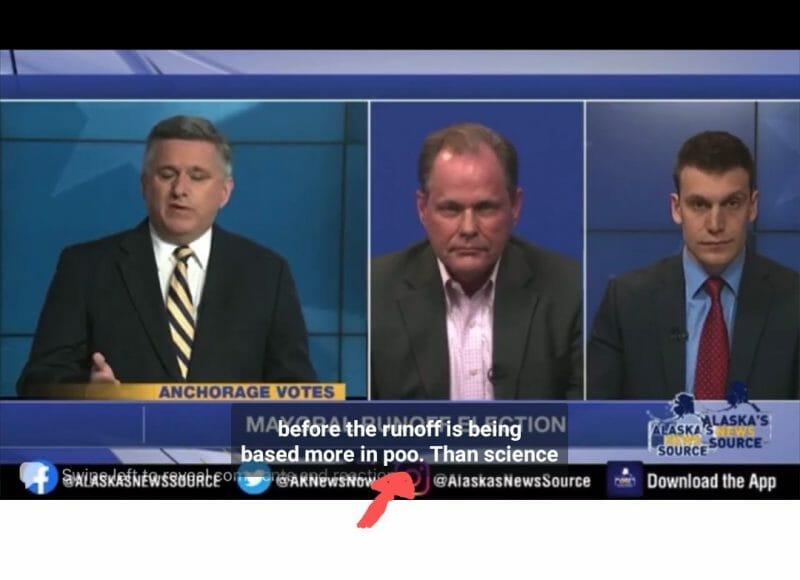 ***
Bronson Babes? Is Dave Bronson turning into Mayor Dan already?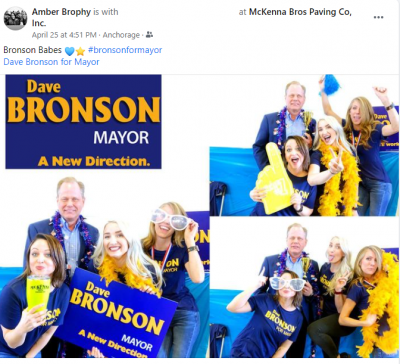 ***
Volunteers beware: working for the Dunbar campaign could lead to some unexpected challenges. Les, buy a Tile already. That comment from Sen. Wielechwoski tho. 🔥🔥🔥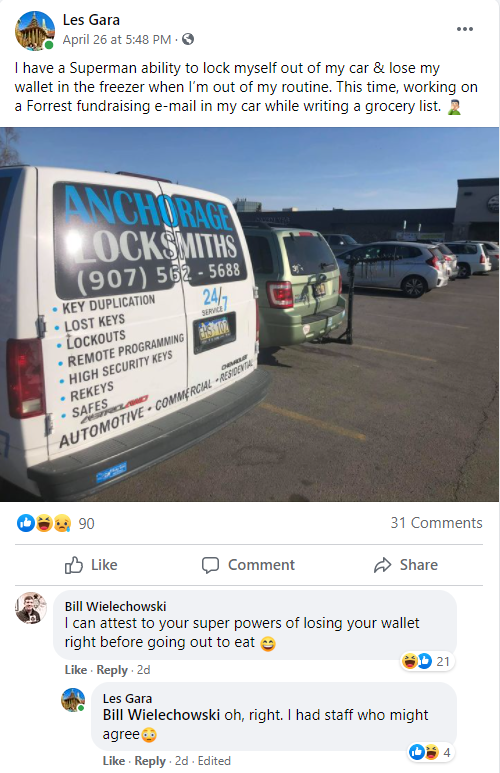 ***
Let's check in on Chewie, shall we? Former Commissioner Kelly Tshibaka seems to really get how Alaskans think. Nothing fires us up more than seeing support letters from people who live in *checks notes* Massachusetts. Forget America first, she's clearly Alaska first.

***
Meanwhile Sen. Lisa Murkowski is busy living her best life posting photos of Mendenhall Glacier on her Instagram Stories, and writing the captions in Comic Sans.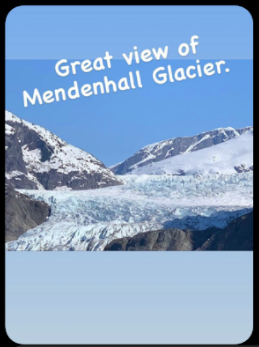 ***
HE'S SHARP AS A TACK. DOESN'T MISS A THING. Also doesn't know what year it is. Cool, cool.

***
Spotted free in Juneau: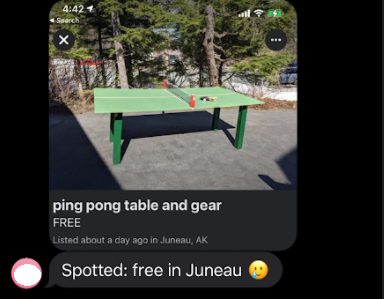 ***
Spotted at Bell's Nursery: Bernadette Wilson in her Sunday best headed towards the cafe. According to our source she was wearing an elaborate fascinator!
***
Overheard at an Anchorage Park: "Does voting for Dave Bronson count as participating in the city-wide clean up?"
***
Overheard: "It's hard being a conservative these days. I don't like Forrest or Lisa, but what am I supposed to do? Vote for people like Dave Bronson and Kelly Tshibaka?
***
Overheard in Anchorage: "Yeah I don't really read the Alaska Landmine. I read the Stalker and the Campbell Lake stuff and that's it." 😘
***
Overheard in Anchorage: "Don Young can't retire. He's promised his seat to like 50 people."
***
Overheard in Juneau: Young, medium-woke woman: "Why doesn't he let Josh run? Even I'd vote for Josh."
***
Sent via Stalkermail from a high level politico: "I think you should just change "Loose Unit" to simply "the Lora Reinbold" award.
***
The Alaska Stalker was born and raised in Alaska. She lives bear free in South Anchorage with her husband and three kids four and under. She is not Jeff Landfield.